Why is the Open Day for new Bachelor's students still online?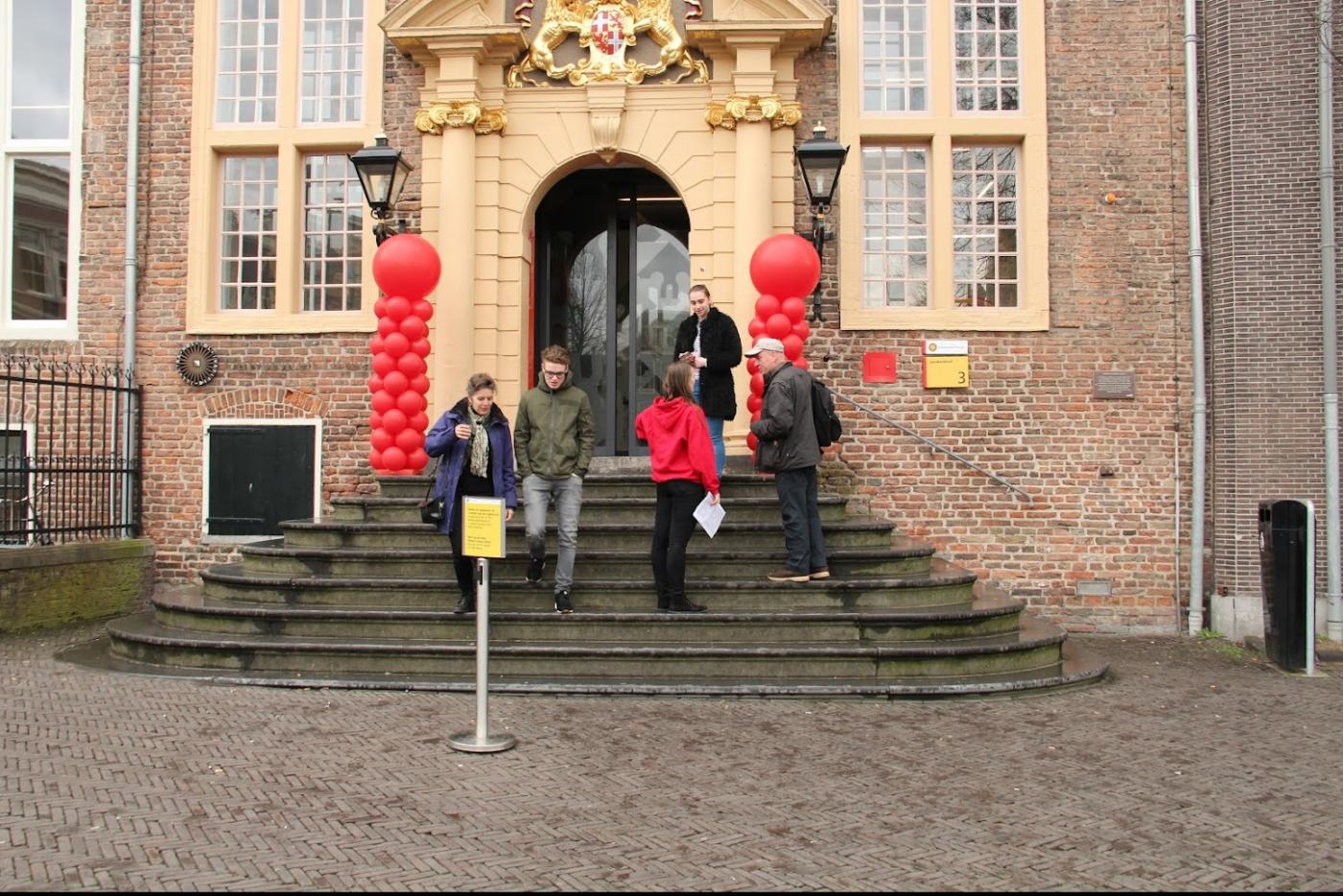 Bachelor's Open Day 2017. Photo DUB
Department head Jessica Winters can well imagine that upcoming students and their parents are wondering why the UU kept its doors closed for its Open Day. After all, society has almost completely opened up and the virus appears to be less and less pathogenic. Before Covid, some 15.000 future students visited each of Utrecht's Bachelor's Open Days.
All the same, Winters, who is responsible for the national and international student recruitment of UU, still vehemently agrees with the decision to organize all meetings of this Open Day UU online, on one day.
"Yes, it's a pity that prospective students are not able to get to know the campus in person. I would love for things to be different, but the pandemic is still ongoing. There are 70.000 infections every day. As a university, we'd prefer not to have all those thousands of visitors congregate in full lectures halls or at information markets. And aside from that: it's uncertain whether we would be able to get a permit for such a gathering, and whether we can comply with the demands that come with it."
Earlier decision
Even if the risk of infection had been zero, the Open Day would have probably taken place online. Winters says that the university had to take the decision about the format of the Open Day this past December to allow for the proper organization of the event.
At that time, it was still unclear how pathogenic the more infectious Omicron-variant was, and there were still all kinds of restrictions in place. Other universities also announced that their Open Days would take place online at that time. "You can't turn around a month before the event and suddenly ask the schedulers to arrange for two hundred lecture halls."
According to Winters, this spring 2.800 secondary school students who want to do their Bachelor's degree in Utrecht are getting the opportunity to come to campus and take a look in the university buildings. The UU organizes so-called 'campus tours' in April and May, where groups of fifteen prospective students are lead around the city center or the Utrecht Science Park depending on the study programs they're interested in, under supervision of two current students. Aside from that, most study programs organize student-for-a-day events. "In that kind of small-scale format, it's very possible to welcome prospective students."
Online offer satisfaction
Winters stresses that many of the Open Day visitors these past two years have been rather satisfied about the online format. They even rated the event slightly higher than the pre-covid Open Days. This effect was mostly seen at the Master's students' Open Days.
The department head says that prospective students liked the fact that they could reread the information or rewatch videos at a later self-selected moment, among other things. "And in an online chat they often dared to ask questions sooner than in a big lecture hall. There was a lot more interaction."
And there are other lessons that Winters aims to use from here on out: "An online meeting is more sustainable and inclusive. Thousands of students and their parents did not have to travel to Utrecht, and such an online event is way easier for international students and students with a physical disability."
The department head is now conferring with other faculties about how those lessons can figure into a new Open Day format. Winters doesn't think that anyone has doubts about the importance of a real life introduction with the study program and student life. "In the past two years, visitors also wrote in the evaluation forms that they missed 'the experience'. A university is a big, possibly intimidating organization to prospective students, so it's good that you get to meet fellow students here.
Advertisement