Spinoza and Stevin prizes
Winner of the highest academic prize in the Netherlands announced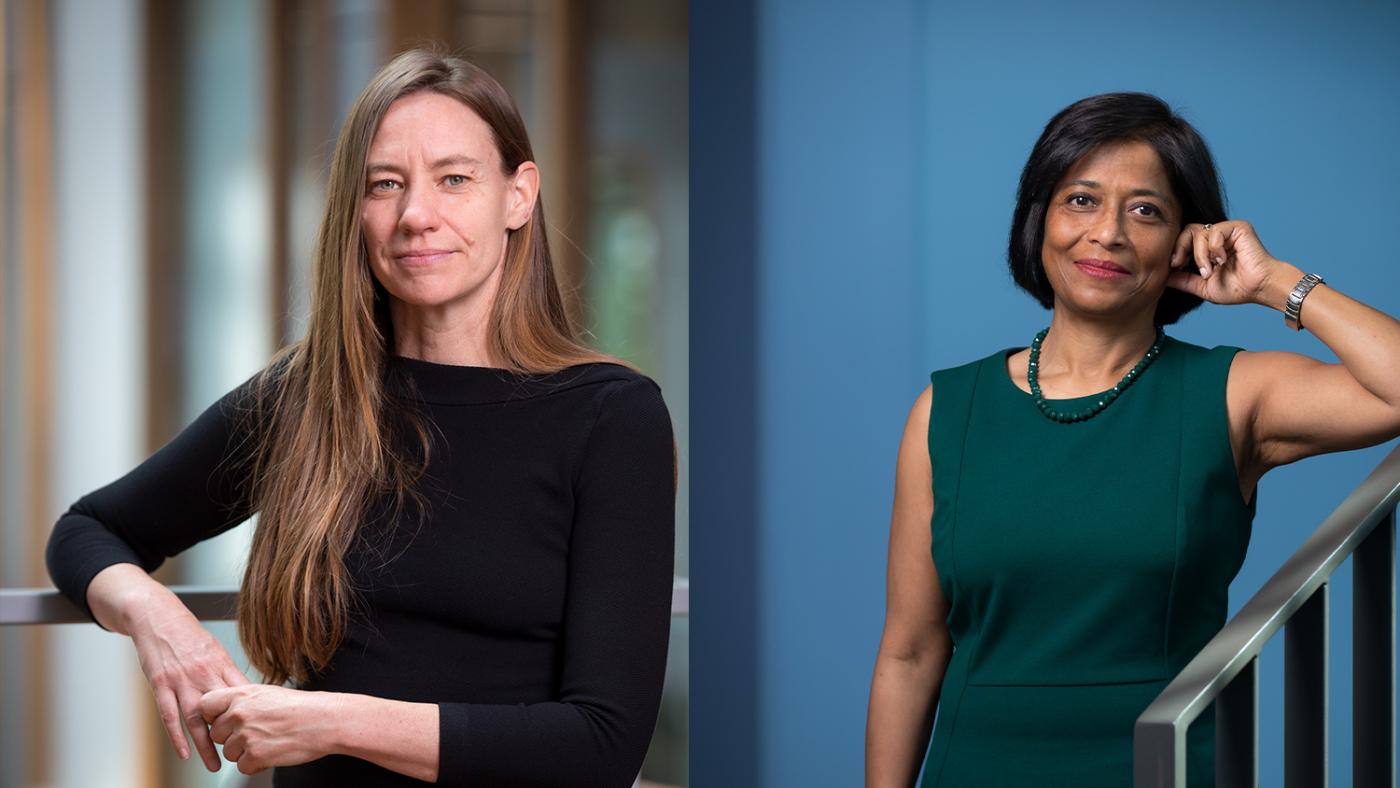 Spinoza laureates Toby Kiers an Joyeeta Gupta. Photos: NWO
The Spinoza Prizes for top scientists are also known as the "Dutch Nobel Prizes", while the Stevin Prizes are a tribute to the social impact of research. The winners have just been announced.
The Dutch Research Council (NWO) announced a year ago that, as of 2023, it would award only two Spinoza Prizes instead of four. The idea was to have a better balance between the two awards. The monetary sums have also been reduced, from 2.5 to 1.5 million euros. The Dutch Research Council wants to focus less on rewarding established researchers. The Spinoza and Stevin Prizes are in fact now as high as the (maximum) Vici grants.
Climate crisis and fungi
Joyeeta Gupta, Professor of Environment and Development in the Global South at the University of Amsterdam, gets the Spinoza Prize for her work in the field of climate science, decolonisation and government policy. Among other things, the jury praises her participation in the influential United Nations Committee of climate scientists, IPCC.
The second Spinoza winner is Toby Kiers, Professor of Mutualistic Interactions at VU Amsterdam. She is carrying out research into the exchange of nutrients between plants and underground fungi and how they work together. Her work helps to make agriculture more resistant to the challenges of climate change, in the view of the jury.
Chip technology and human rights
Stevin prize winner Bram Nauta, Professor of Integrated Circuit Design at the University of Twente, designs circuits for chips. Previously, he contributed to the development of smartphones, the 5G network, Wi-Fi and Bluetooth. The jury calls his recent work in the domain of energy-efficient chips very promising.
Corien Prins, Professor of Law and Information Technology at Tilburg University is researching the impact of digitalisation on human rights. She wins a Stevin Prize for developing her field of expertise and for her contribution to the debate about Artificial Intelligence.
Selection
Every year, the candidates for these awards are nominated by their university's Rector Magnificus, the president of the Royal Dutch Academy of Arts and Sciences (KNAW), and the chairs of some important scientific bodies such as the Dutch Network of Women Professors (LNVH). Two committees with members from various countries and scientific disciplines then select the winners.
So farm there have been 107 Spinoza prize winners and 12 Stevin prize winners. The prizes will be presented on 4 October. At the ceremony, the winners will announce the purpose for which they plan to use the money.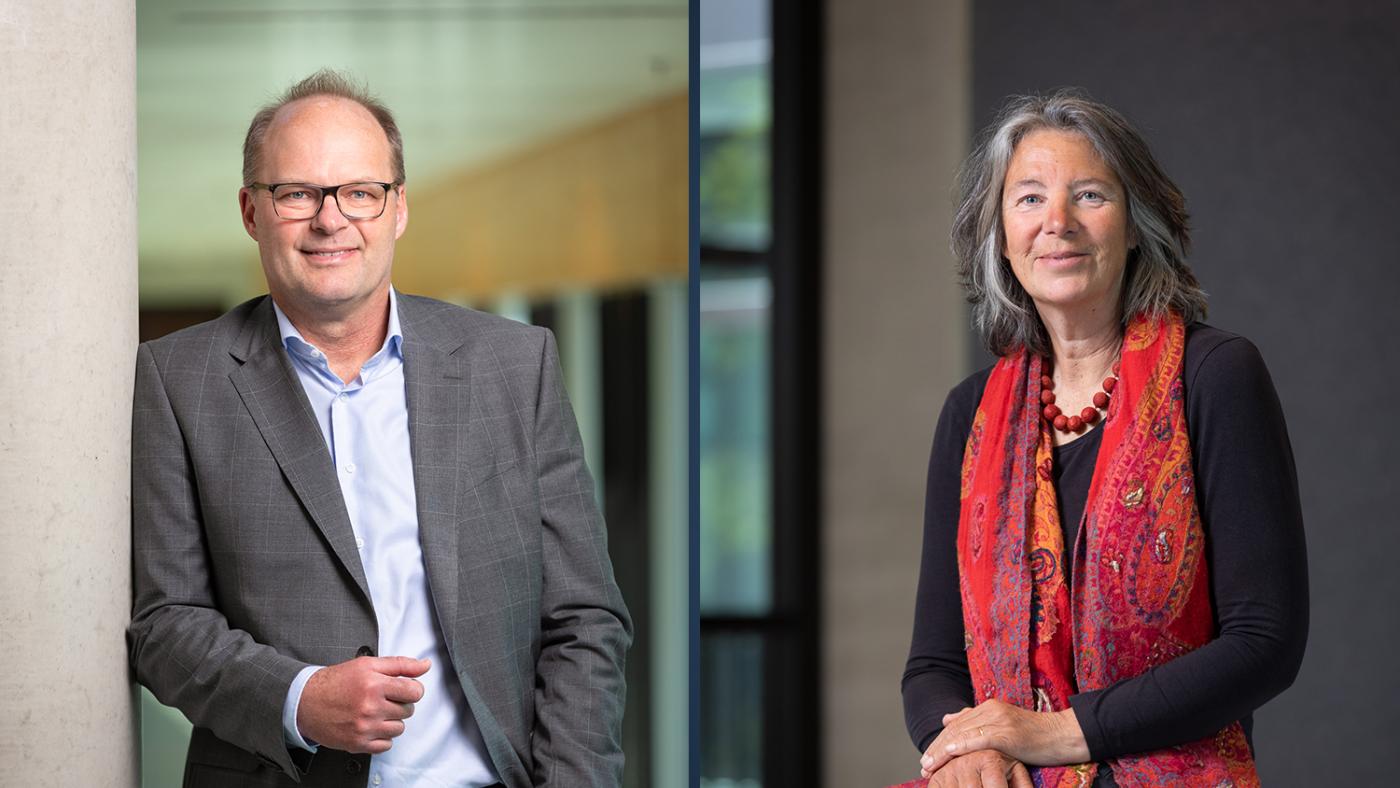 Hoogleraren Bram Nauta en Corien Prins die beiden de Stevinpremie 2023 hebben gewonnen, foto's NWO
Chiptechnologie en burgerrechten
Stevinlaureaat Bram Nauta, hoogleraar Integrated Circuit Design aan de Universiteit Twente, ontwerpt schakelingen voor chips. Eerder heeft hij bijgedragen aan de ontwikkeling van smartphones, het 5G-netwerk, wifi en bluetooth. Veelbelovend noemt de jury zijn recente werk naar energiezuinige chips.
Corien Prins, hoogleraar Recht & Informatisering aan Tilburg University doet onderzoek naar de invloed van digitalisering op de rechten van burgers. Ze verdient een Stevinpremie voor de ontwikkeling van het vakgebied en voor haar bijdrage aan de discussie over kunstmatige intelligentie.
Selectie
Elk jaar worden de kandidaten voor de premies voorgedragen door de rectors van universiteiten, de president van de KNAW en de voorzitters van een aantal belangrijke wetenschappelijke gremia zoals het Landelijk Netwerk Vrouwelijke Hoogleraren. Twee commissies met leden uit verschillende landen en wetenschapsdisciplines kiezen daaruit de winnaars.
De premies worden woensdag 4 oktober uitgereikt. Dan maken de winnaars bekend waar ze het geld voor willen inzetten.
De teller staat nu op 107 Spinozalaureaten onder wie 17 UU'ers. Vorig jaar won bioloog Corné Pieterse en twaalf Stevinlaureaten onder wie twee UU'ers. Vorig jaar won socioloog Tanja van der Lippe.