'Demand the education you want'
New generation needed for the transition to animal-free research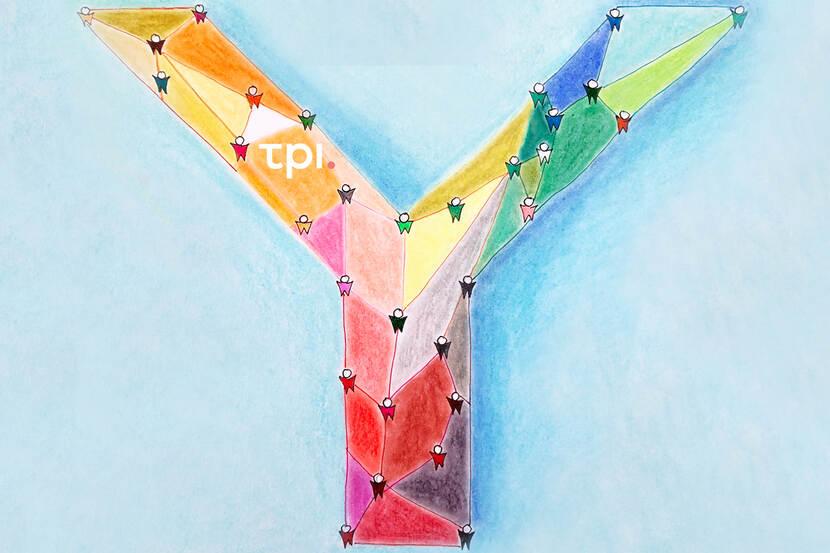 To accelerate the transition to animal-free research, the partner program TPI was launched in 2018, led by the Ministry of Agriculture, Nature and Food Quality (LNV). Because TPI believes the transition will take multiple generations, they want to involve the young generation of scientists. This is how the idea of Young TPI was born.
Eager for paving the way, we, seven students, PhD candidates and young professionals put our shoulders together for organizing this new young network. Our backgrounds are diverse, and we work or study at different universities, so are our ideas on how to approach the transition, which is one of the networks strengths. Biologists and engineers actively stimulate the transition by developing new techniques, however, we also need members involved in the discipline around the acceptances and implementation of these non-animal methods - our future policy markers, campaigners and lawyers. Moreover, transition scientists give us clues on how to reach animal-testing-free science as soon as possible. As Young TPI we want all these disciplines to work together.
Every year, about 448.000 animals are used for research in the Netherlands. This research is accompanied by growing dissatisfaction from society, politics and science itself. In addition to the question of whether animals should be used for painful experiments, there are also increasing objections from science itself due to mounting evidence that animal experiments often do not accurately predict results in humans. However, switching to animal-free methods is progressing very slowly: the number of animal experiments has remained more or less the same over the past five years.
That is why we want to bring about a break with the status quo. Young people have the opportunity to start their career without animal testing. Where established scientists struggle to imagine animal-free science, young people can look at the transition with fresh eyes and new ideas. Therefore, we want to inform young people at an early stage of all possibilities, and to think critically about accelerating the transition together. The network has been growing fast, we already have more than a hundred members, showing how eager young researchers are to work on this transition together. Our network mobilizes the knowledge, creativity, momentum and enthusiasm of young people, to overcome the hurdles in this transition.
During our first event, on September 16, we had panellists from science and industry talk about their experiences with and ideas about the transition. Here again it was emphasised that a lot of the techniques are already there. Yet, the bottlenecks now are getting scientists to use these animal-free alternatives, and getting them accepted as excellent science by journals and regulators. Education was seen as one key factor in this discussion, for instance. In some universities animal studies are so ingrained that the first thing that comes to mind when having to set up an experiment, is an animal test. When asked what we -Young TPI- can do to accelerate the transition, the clear and sharp answer was: "Demand the education you want".
What is in this education that we want? This is one of the questions that we want to answer with the brain power of our Young TPI members. Everyone who is under 35 years old or finished a degree less than eight years ago, can join in this conversation. If you want to join us in this journey and talk about the road towards animal-free science, you can register at  this website.