How to support staff with young children
'Sleepless academics' could use a little help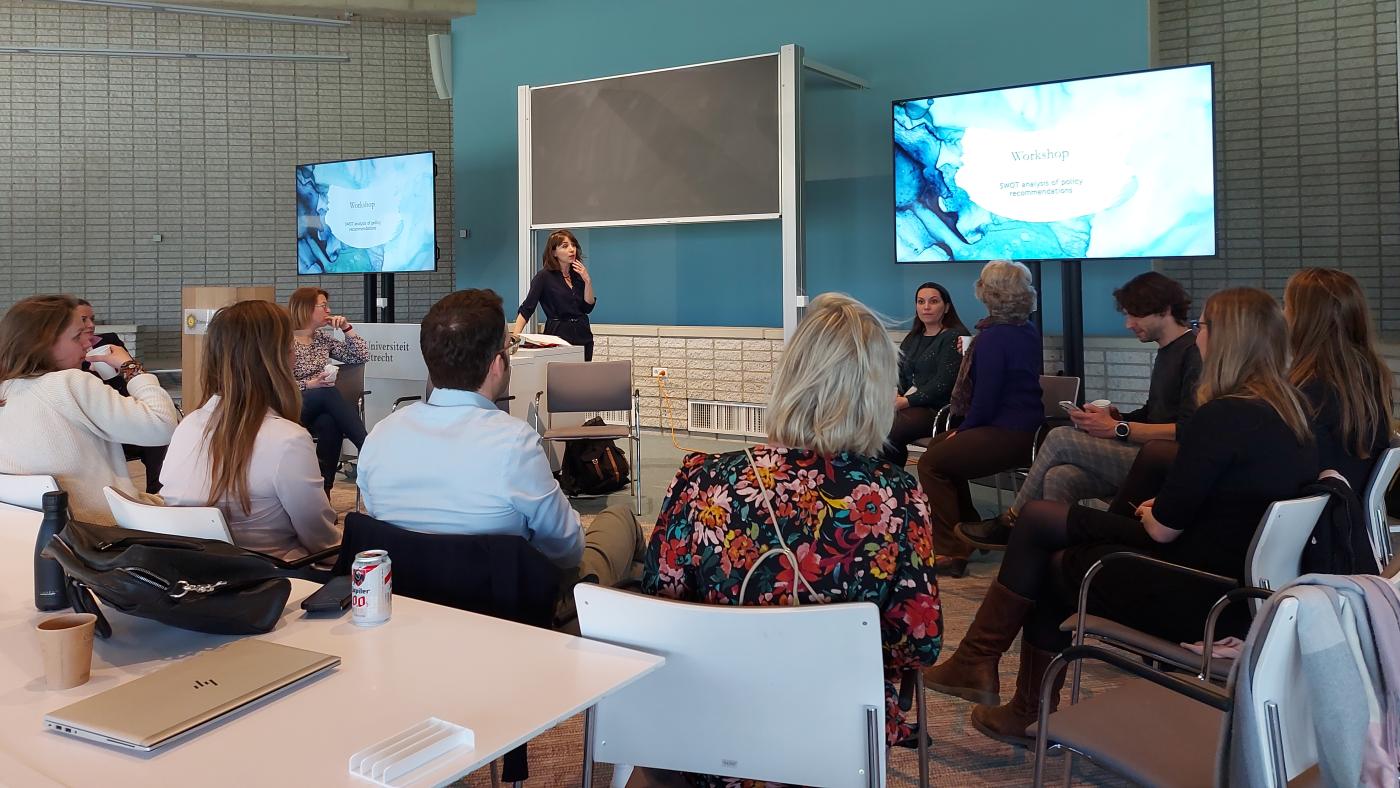 As a new parent, it is not an unlikely scenario to wake up in the morning with a message from the daycare, saying that due to staff shortages your baby's group is closed for the day. Of course, this happens exactly on a day when you have back to back meetings with your students as a university teacher.
You wonder what to do now. Can you call on a friend or family member to babysit? Will you have to cancel and reschedule all your meetings? Or will you ask yet another favor from your colleagues to step in and meet the students in your place?
Waiting lists and sudden closures of schools and daycare centers add to the existing challenge of balancing the demands of academia with the responsibilities of parenthood. Those who cannot rely on a wider support network, such as many international staff, are unequally burdened.
Within the Sleepless in Academia Project, we assessed what policies and practices are put in place across Utrecht University and whether they suffice for different groups and situations. We also looked for solutions through a series of dialogue sessions with new academic parents from different faculties, interviews with HR representatives and a review of existing policies available on the Intranet, followed up with a townhall meeting with experts and colleagues.
Firstly, we found that policies and for parents are often hidden in the outskirts of the Intranet and they vary across different faculties. This leads to inconsistencies and missed opportunities for parents. During the dialogue sessions, we were surprised to see how much knowledge was exchanged among colleagues across departments. Faculties should share best practices and establish a more open and uniform approach.
Secondly, a career stage perspective is needed. For good reasons, policies mostly focus mothers as primary caregivers. They experience the most conflict in combining work with care duties and they are more likely to leave academia for reasons of work-life balance. However, care duties often intersect with an early career stage which is characterized by temporary contracts, pressures to apply for funding or a tenure track to gain a permanent position. Research and teaching time compensation schemes for colleagues returning from maternity leave and extension schemes for funding applications are examples of best practices which recognize the precarities of this career stage and cater to early career academics' needs. Needless to say, we believe in the importance of this perspective also in relation to fathers and all primary care givers.
Thirdly, our project highlights the need for policies to support teams as a whole. When a colleague needs to step out due to care duties, others need to step in and take on extra tasks on top of their regular responsibilities. Having a good team spirit and supporting each other is important, but this support should not remain uncompensated when it is unequally distributed between colleagues with and without current care duties. For example, to have back up teaching staff or to make co-teaching the norm.
In conclusion, Utrecht University has the opportunity to lead by example in creating a supportive work environment for academic parents and caregivers. Policies and provisions for new parents should be more uniform and open; they should account for career stages next to target groups; and they should focus on supporting teams.  In our policy recommendations, we list the most commonly mentioned and needed practices in this document.
We ask for:
1. Open and immediate communication about the available support for expecting and new parents.
2. Fair contract extensions in case of parental leave
3. Support to academics returning from maternity leave to make up for losses in research and teaching time
4. Actual reduction in workload for nursing employees and provision of easy-access and well-equipped nursing facilities in all UU offi ce buildings
5. Respect colleagues' working hours and time-off , and limit work activities to times when formal care is available
6. Institutionalize peer-support for new parents within and across faculties
7. Flexible arrangements to address specific needs
We truly hope that these recommendations will be picked up for implementation and lead to a much needed positive change. Namely, instead of feeling sleepless in academia, we all need to feel supported.
Acknowledgements: Sleepless in Academia is funded by Utrecht Young Academy (UYA). UYA members collaborated with Stichting Parenting across Borders in organizing the dialogue sessions. We thank the project funder and partner of this project as well as Utrecht University's HR representatives who provided their invaluable input for this project. Most importantly, we are thankful to the academic parents who have dedicated their precious time and energy to share their experiences.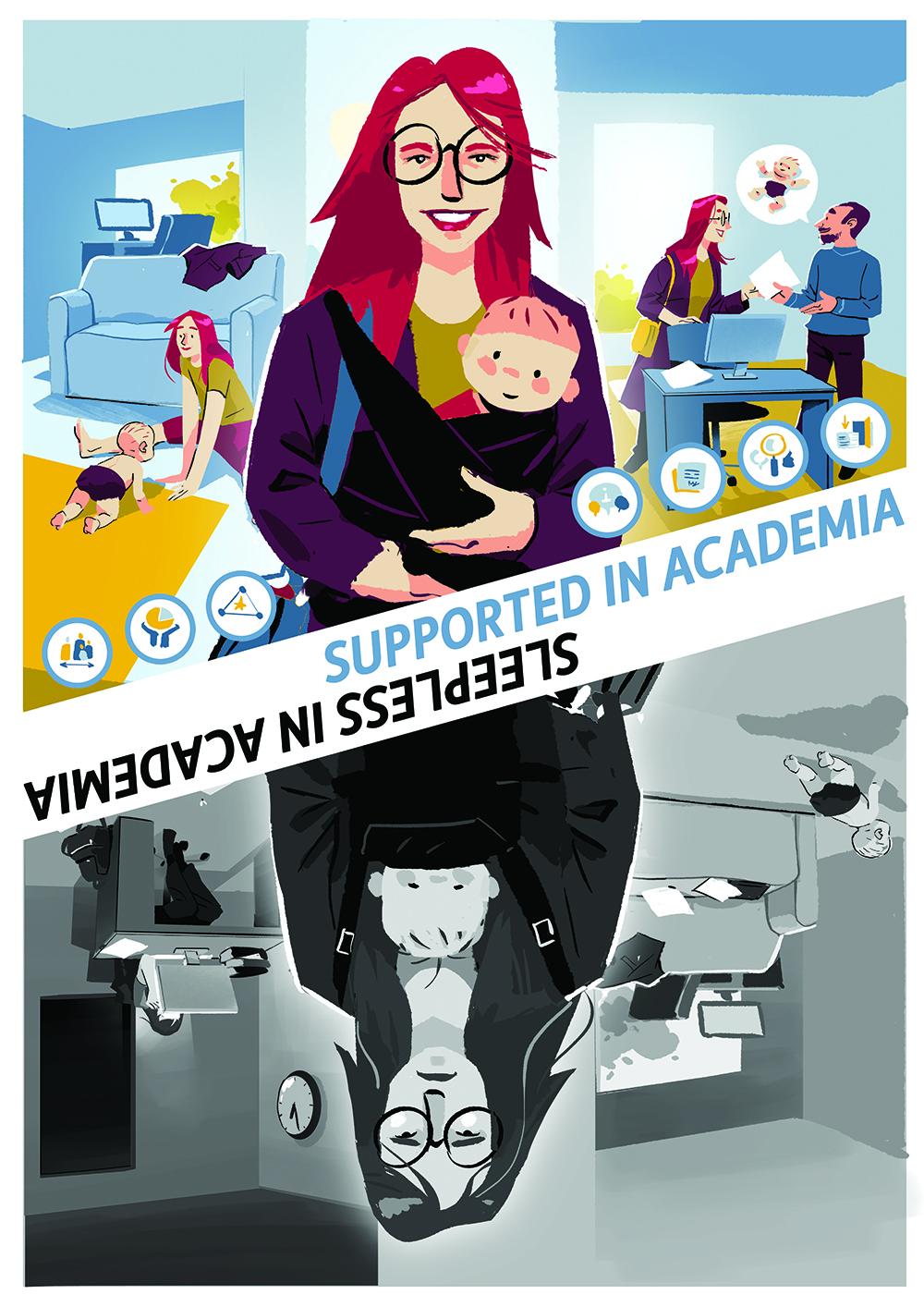 Advertisement