Win tickets for Comedy Walks Utrecht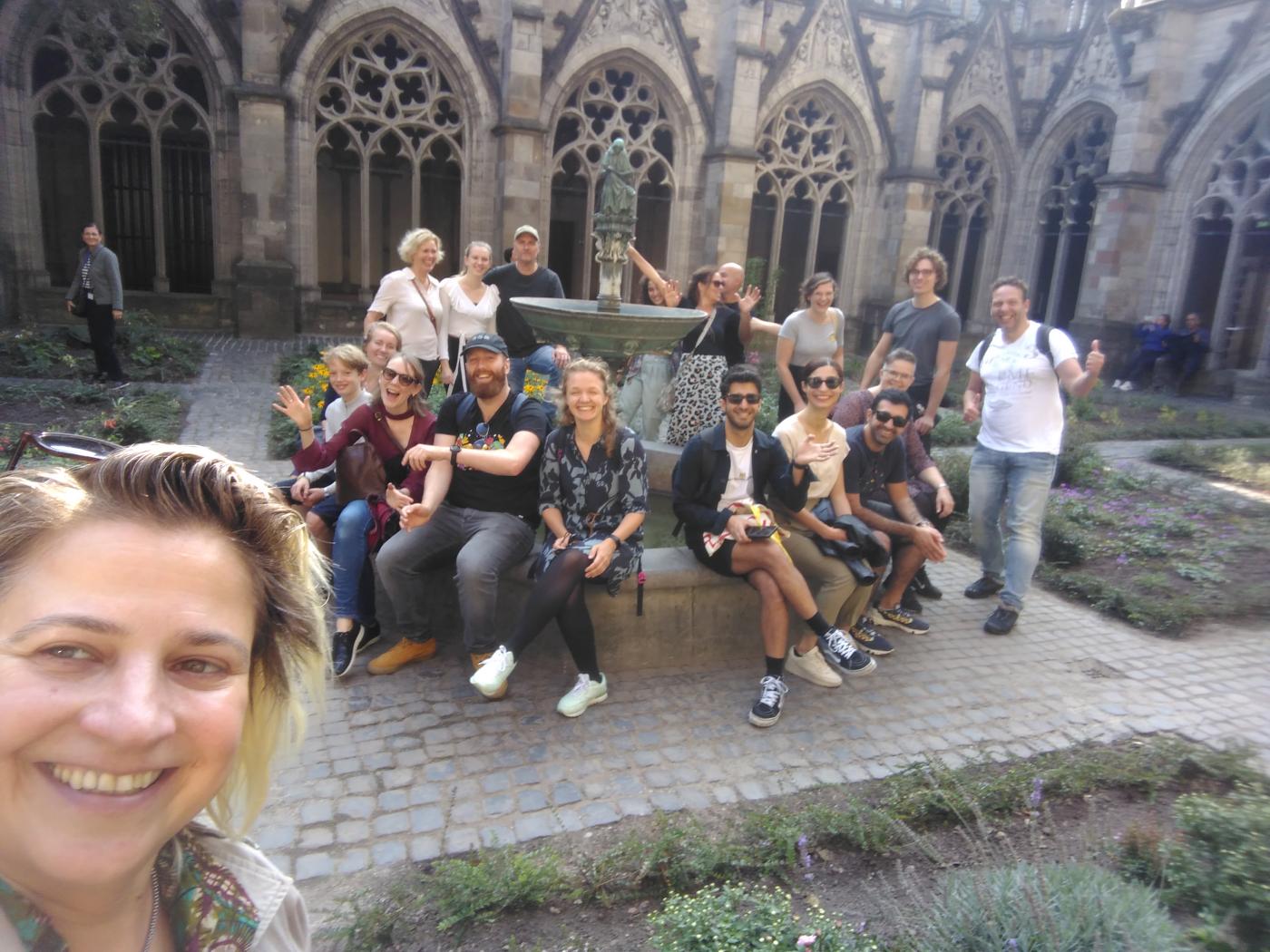 Photo: Comedy Walks, courtesy of Soula
Erik Kuperus and Laura Kok created the Comedy Walks in 2017, after seeing, time and again, tourists following tour guides around on the street where they lived in Amsterdam. They often saw groups who didn't seem excited at all about what the guide was telling them. They then decided to do it differently. "Why can't the experience be funny, why aren't there comedians working as tour guides?" recollects Layra. Erik, an experienced improv actor, immediately saw that the idea had potential. A comedy show with the city as a background. Less than six months later, the first try-out for the Comedy Walks took place in the Dutch capital. Today, they also organise walks in Washington DC, Berlin and Utrecht. 
Comedy Walks Utrecht
In Utrecht, the walk is led by comedian Soula Notos, who gathers a group of no more than 22 people at the Domplein square every Sunday afternoon. She's been living in Utrecht for over 20 years, and tells the history of the city with humour and enthusiasm, connecting historical facts with hilarious personal anecdotes. An ideal outing for everyone looking to get to know the city better. Even if you already know the city quite well, Soula will surely surprise you and entertain you. You can also book a private tour with her.
The tour is in Dutch.

Giveaway
Comedy Walks happens every Sunday, at 1:00 pm. DUB is giving away three pairs of tickets. To get a chance at winning, please send an e-mail until October 27 to dubprijsvraag@uu.nl, telling us your  name, phone number and why you deserve to win. The winners will hear from us.
Advertisement