The post-its of Esther van Dijk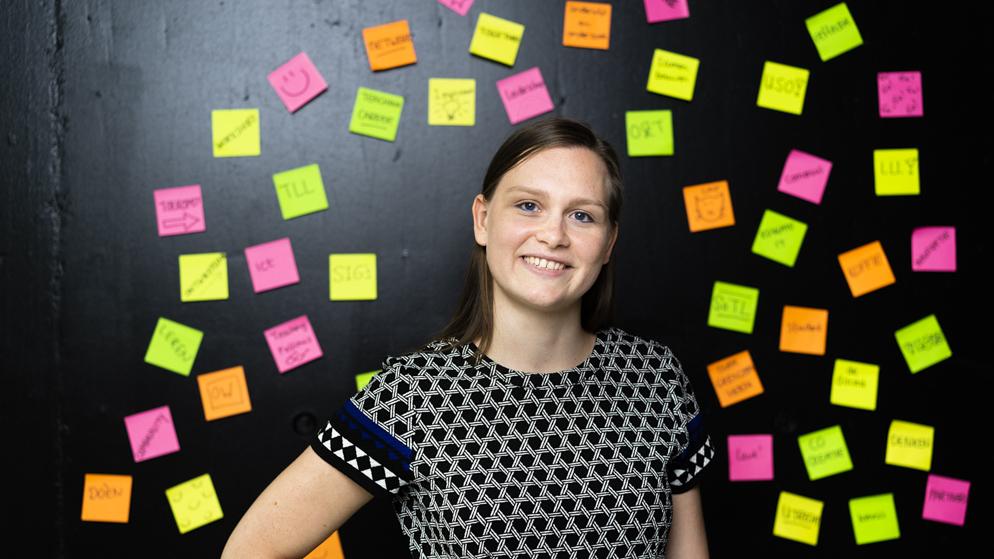 Who are you and what do you do?
"I am Esther van Dijk and I am a PhD student researching expertise development of academic teachers. Right now I am working on my first study, in which I will compare different conceptualizations of teacher expertise in higher education. My research is connected to the Centre for Academic Teaching (CAT), which is a partnership of all faculties where initiatives to enhance academic teaching are brought together."
Where is this place?
"This picture has been taken at the physical meeting space of CAT, located on the first floor of the University Library Uithof. At the University Library Uithof there are flexible workplaces available for academic teachers who want to work or network with other teachers or colleagues interested in university education. The post-it notes are only here for the picture. However, in the teachers' lounge, which is open to academic teachers, you will find post-it notes on the scrum board of the CAT support team."  
What is special about your research?
"My research project is interesting because it is at the intersection of educational theory, and its application in policy and practice. There is little research about teaching expertise in higher education compared to primary and secondary education. As higher education is a different teaching context, for example because of the research focus next to teaching, it is important to get to know more about how higher education teachers develop their expertise, as well as what helps and hinders their development, and use this knowledge as input for policy and practice."