Read in Dutch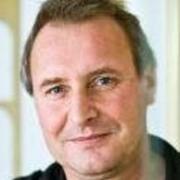 01/04/2019
On Thursday we heard from a UU spokesperson that a teacher had done something "stupid". There was a turmoil because of this on social media. For a moment we thought it had something to do with a comment on the Facebook page UU Confessions where someone had written: "After counting votes at De Uithof last night I can proudly say that we have only received a minimal amount of votes for FvD. If we students are the future, there might still be hope."
However, that turned out to be an innocent remark compared to what a Humanities teacher had written in response to a Facebook message from Forum for Democracy. "Volkert, where are you?"
A storm of outrage was the result. The University was held accountable and the man himself immediately received numerous threats. It was, after all, a stupid remark that, as Rector Henk Kummeling said on Radio 1, does not fit within the UU code of conduct. "As a teacher you have an exemplary role and that weighs heavily," he said. The man has been suspended for the time being and further steps are being considered, such as dismissal or conditional dismissal, says Kummeling on Radio 1.
Name on the internet
For DUB, this is a topic which we start working on immediately. What exactly happened? What are the responses within and outside of the University? Was a report filed with the police? Should the man be fired or can you make a stupid mistake as a teacher? It resulted in an article last Friday afternoon, opinion pieces for and against dismissal on Monday and a follow-up story on Tuesday.
We were also faced with the choice of whether to publish the teacher's name or not. The name is known everywhere anyway. Yet we decided not to mention his name. Our articles remain on the internet forever. Then the affair continues to haunt the teacher throughout his career. There is no direct interest for other students and teachers to know the name. And – ironically enough- the man himself is receiving death threats which are less subtle than his own Volkert-remark. And often also anonymously. For us a reason to not mention the name of the teacher.
Emotion predominates
It is not the first time this year that the UU is under attack on social media. It is typical that many things are magnified on social media. The emotion predominates. However, as an independent medium you have to take the comments seriously. In the debate about the diversity report on selection, for example, many responses on Twitter came along. The UU would be going crazy, it would be wasting our culture and the Diversity Taskforce should be stoned in the context of diversity. Nonsense.
But there were also legitimate questions and comments. As DUB you try to filter these comments. From social geographer Josse de Voogd, for example, who commented on the assumption in the report that the number of migrant students would fall as a percentage if you compared it with the number of pupils in high school education.
Respond to criticism
We put a number of these questions to two board members: member of the board Annetje Ottow and chair of the Taskforce Diversity Janneke Plantega. The idea was to respond to the criticisms on social media. That turned out to be quite difficult. There were no real answers to many questions. You noticed that in the reactions on social media.
Keep checking critically
Social media provide a wealth of information. You just have to constantly look critically and check whether the information is correct. In our live blog about the attack in Utrecht, we were able to use the shared tweets a lot. But not everything that was shared was correct. For example, it was suggested on Twitter that the terrorists were heading towards De Uithof. Unconfirmed copying of such a message would have unnecessarily created fear.
On Monday, we received a message on Twitter in which a German Jewish student at the UU told us that she wanted to move to the United States. At the UU she says she is threatened when she says she has Jewish parents or when she supports Baudet. A tall tale, and sad if it were true. But investigating the account led to nothing. Although there is a friendly profile picture accompanying the account, it could not be linked to a real student. Personal messages were not responded to. Then it seems that social media is also used to deliberately put the UU in a bad light. At such a moment you know that as an independent medium you have to be careful with social media.