Time to explore Utrecht and its surroundings
21 affordable, English-speaking things to do during the break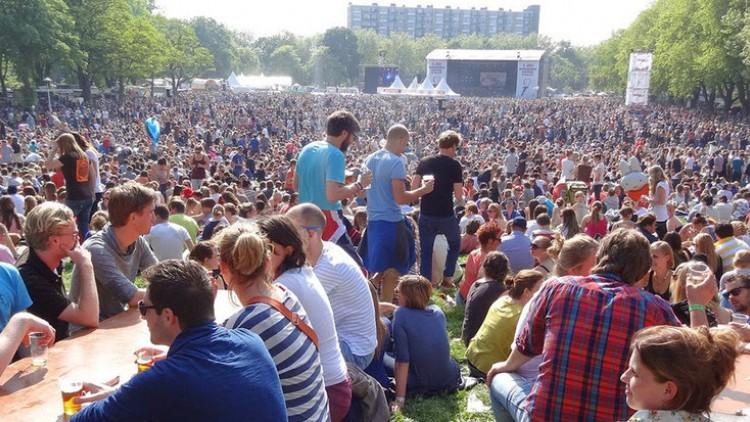 Liberation Festival in Utrecht. Photo: DUB
The beauty of Utrecht is that there is always something new to discover. Even if you have been living here for a couple of years already, we bet there are still corners of the city you've never been to, events you're yet to discover, and a lot of history hiding right around the corner. Whether you're into exploring nature, dancing the night away or learning more about Dutch culture, Utrecht and its surroundings are sure to offer something for every taste (and budget!) during the upcoming break.
For nature lovers
Canoeing on the Kromme Rijn
Starting at 11 euros for a two-person canoe rental, canoeing on the Kromme Rijn is a great way to see more of Utrecht's nature at your own pace. With a great number of routes to select from, you can relax with friends or challenge yourself. There are even night boat tours held on May 5 and 18.
Cycling and walking routes in Utrecht 
Delight yourself in the most Dutch of activities: cycling! With over 20 routes to choose from, you can see historical Dutch estates and castles, eat in local restaurants, or see the Utrechtse Heuvelrug National Park, the largest park in the province of Utrecht. If you're not into cycling, that's no problem: there are many walking routes as well, which will take you through nearby cities such as Vianen, Amersfoort and Zeist. Each route has directions and of course, everything is free.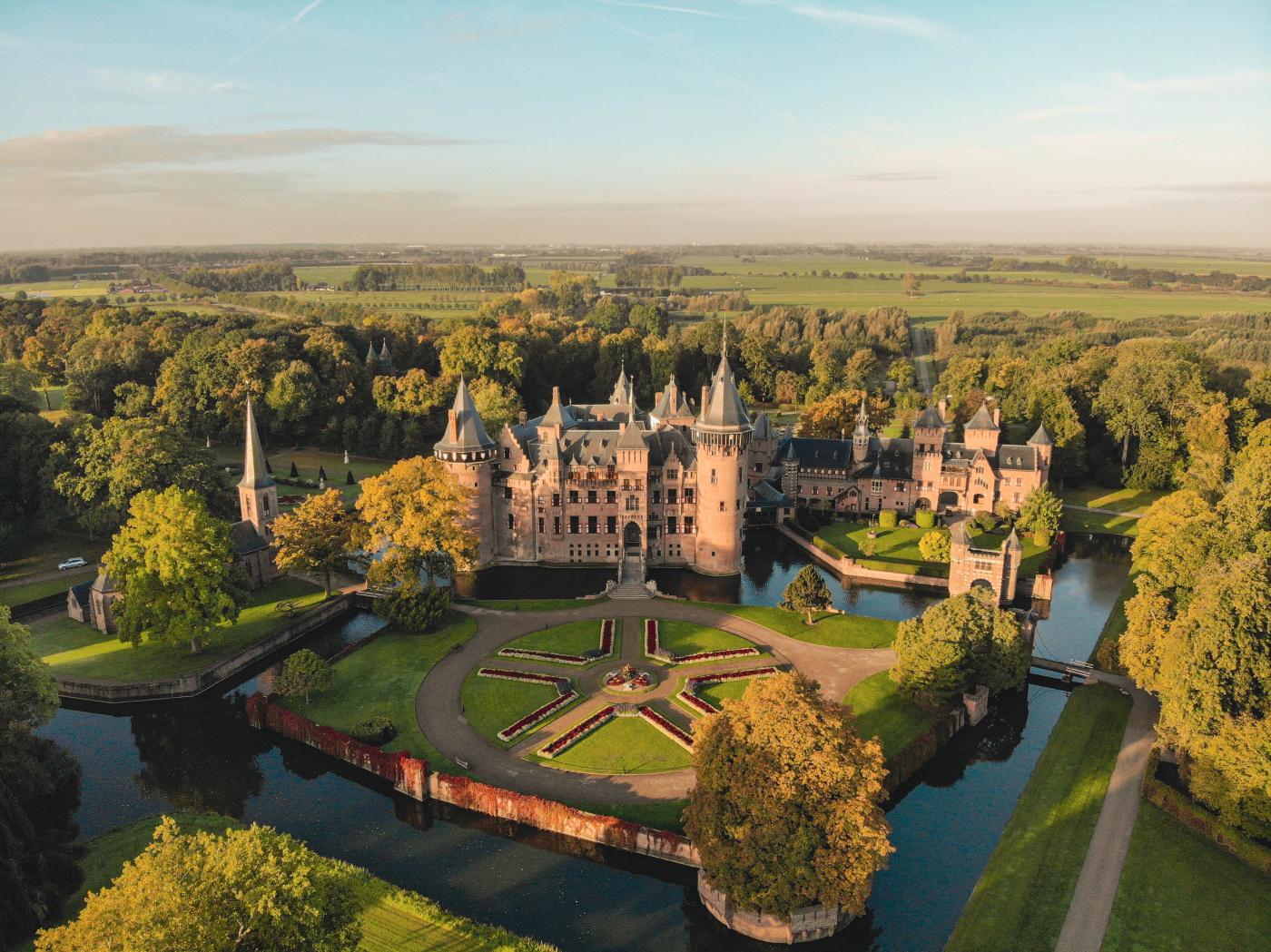 Kasteel de Haar. Photo: Kasteel de Haar's Twitter page 
For history lovers
Kasteel de Haar
Dating back to the 13th century, the medieval Kasteel de Haar is the biggest castle in the Netherlands. For 18 euros per person, you can visit the castle's multiple floors, where you will learn its history, and the beautiful gardens.
Doorn, where a German emperor used to live 
Take a trip to the neighbouring Doorn to learn about the former exile residence of German Emperor Wilhelm II. Housing both temporary and permanent exhibitions focused on life around World War II, Huis Doorn houses the largest collection of German art outside of Germany as well as an estate of English Gardens.
Museum Hoge Woerd 
The archaeology museum, a contemporary rebuild of a Roman fort, contains archaeological finds from the past 25 years of excavation in the Utrecht area. Some of the exhibits include an extraordinarily well-preserved Roman ship and a reconstruction of a Roman Watchtower dug up in Leidsche Rijn in 2002. The museum is free, but donations are welcome.
Dom Under
How would you like to experience the city's most famous square like an archaeologist? Dom Under is a unique experience in which visitors learn about more than 2,000 years of history. You will be given a special torch with which you will look through the archaeological remains underneath the Dom square to "unlock" audio fragments in your headphones.  It only costs 10 euros for students.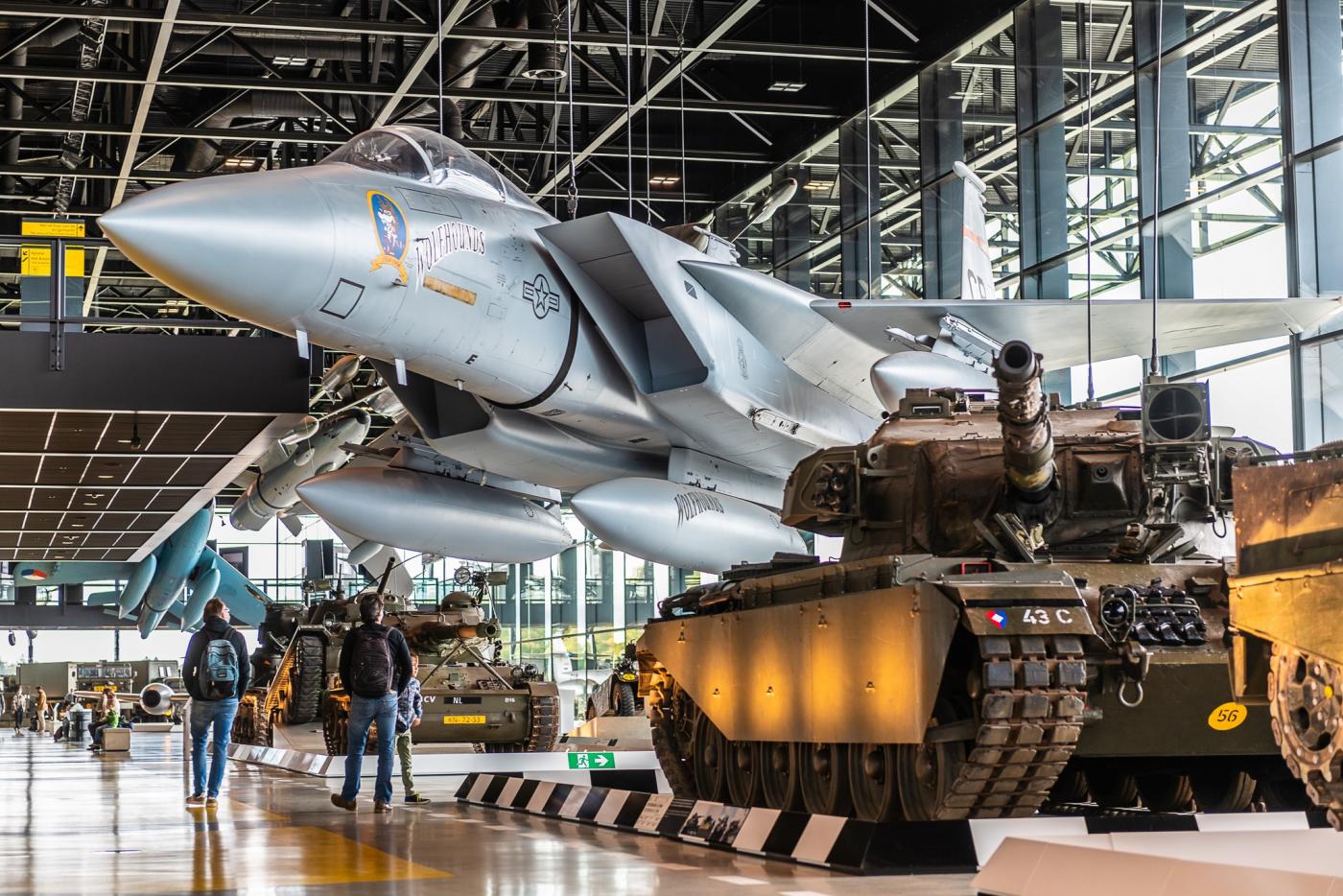 Photo: Facebook page of the National Military Museum.
National Military Museum 
Located on the former air base at Soesterberg, the National Military Museum is the home of the largest military collection in the Netherlands. Discover the history of the Dutch armed forces with aeroplane models, firearms and books. Tickets cost 14 euros for students.
Het Utrechts Archief 
The Utrecht Archives provide various interactive exhibitions about the city and its past. One of the current exhibitions tells the story of the Dom Tower and its restoration processes. Entrance is free for students.
For food lovers
Theehuis Rijnaunwed 
Located in the heart of the Amelisweerd woods, this restaurant offers pancakes with a great view. It can be a nice pit stop amidst a walk through Amelisweerd or a starting point for your hiking route, canoe trip or visit to the Rijnauwen Fort.
Karma Kebap 
Karma Kebap offers not only an excellent vegan menu but also a number of fun events. From pub quizzes to disco nights, their agenda has something for everyone.
Hofman
Everyone can find their cup of tea at Cafe Hofman. In addition to being a popular spot on Janskerkhof Square, they organise many events and parties, such as English-speaking stand-up comedy nights and live concerts.
Gys
With two locations in Utrecht, this popular spot serves 100 percent organic food and drinks. On the night before King's Day, also known as King's Night (April 26) Gys will stay open until midnight, serving a range of special cocktails and late-night snacks.

Walden
You'd expect a restaurant with a view of the Dom Tower to be unaffordable for most students but Walden is not like that at all. They have a tasty "3 for 20" menu including a starter, main course and dessert for only 20 euros.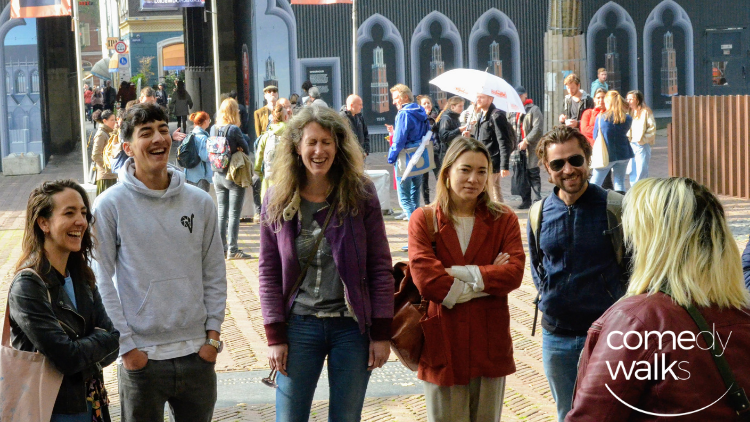 Photo: courtesy of Comedy Walks Utrecht
For culture lovers
Language No Problem at Springhaver
It is not hard for an international student to go to the movies in the Netherlands as most English-spoken movies are subtitled, not dubbed. However, the Springhaver Theatre takes it up a notch by also screening Dutch and foreign movies with English subtitles. Specialising in international and indie films, this movie theatre invites you to go beyond the mainstream genres. Plus, it has its very own pub! You can discuss the movie with your friends, beer in hand, right after the screening.
Street Art
Utrecht is full of amazing murals. Some of them refer to Dutch historical events, scientific discoveries and famous paintings. All you have to do is choose your favourites from the list, pick up your bike and cycle past them! While cycling through the city on your hunt for murals, you can also keep an eye out for the UFO at De Inktpot, a monument you can find by the Moreelsepark close to Hoog Catharijne.
Het Muzieklokaal
If you like classical music, you will love this café, whose mission is to make classical music accessible to everyone. On Thursday evenings and Sunday afternoons, there are live performances by talented musicians, for free. 
Comedy Walks Utrecht
Every weekend, the city of Utrecht becomes a stage during a 1.5 hour walking comedy tour through Utrecht. Accompanying a professional stand-up comedian, you will see the most famous historical places in town. Price: 19 euros per person.
Liberation Festival
Liberation Day (May 5) is a public holiday celebrating the end of the German occupation of the Netherlands during World War II (if you'd like to know more about this holiday and all the events taking place in Utrecht and the rest of the country around this date, DUB published a comprehensive guide last year). The celebrations include the Freedom Festival, which is now held at Park Transwijk.  Several artists (most of them Dutch) will be performing there live for free, throughout the day. There will also be events in other locations, such as a Freedom Walk organised by the Neude library, which will tell stories about Utrecht during the Second World War.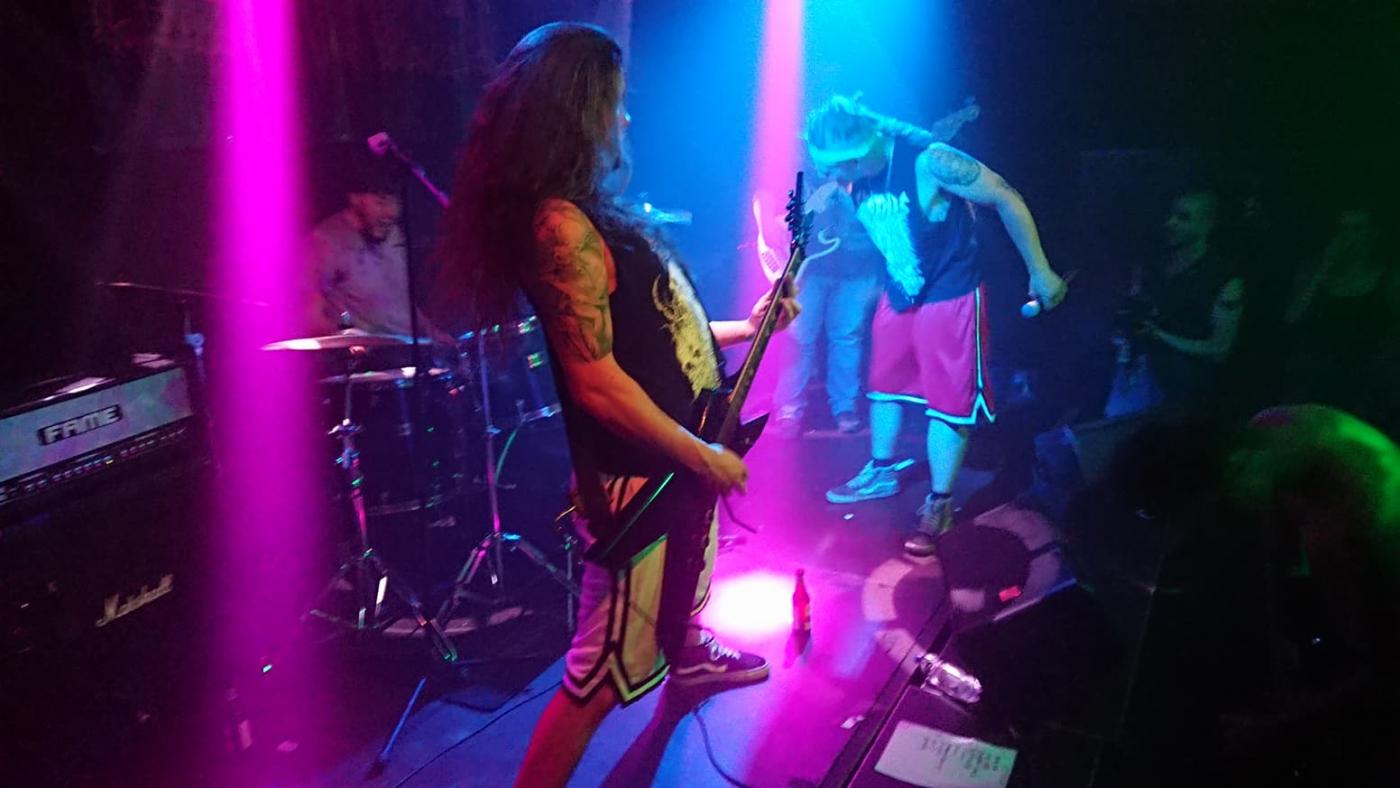 Photo: ACU's Facebook page.
For nightlife lovers

ACU
If you have classes in the city centre, you probably know this political and cultural centre, which hosts a wide range of events, many of them free or donation based. Think of Taste Before you Waste meals, queer Dungeons & Dragons sessions, and punk parties.
dB's Studio
This alternative music venue and studio is the best place to get to know alternative bands in Utrecht. An added bonus is a vegan cafe in the same location.
Café Tilt
DJs and jazz concerts are part of the menu at Café Tilt. On the last Sunday of the month, the floor is also open to singer-songwriters.