Money saving tips
How can students get through these expensive times?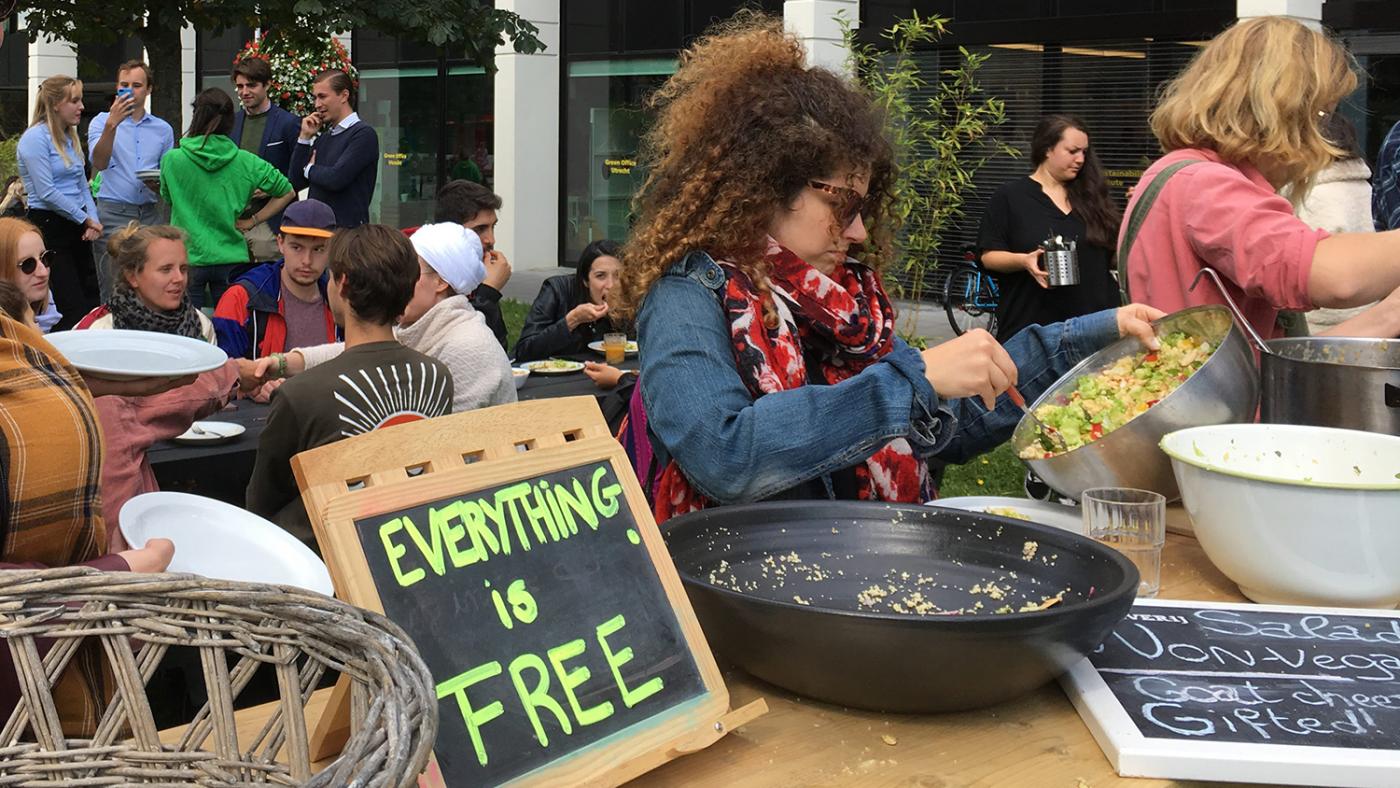 Turns out, there is such a thing as free lunch: the Taste Before You Waste meal at ACU. Photo: DUB
The problem
With inflation rates going through the roof, a housing shortage and all the consequences of the war in Ukraine, no wonder university students are struggling financially. For most students, rent and groceries are the biggest expenses each month — and it's exactly these two things that are getting more and more expensive. The Dutch government is offering compensation to people with a low income, but students are not entitled to receive this benefit. In 2021, 40 percent of university students were worried about their financial situation. Since then, things have only gone downhill for this group. The Dutch government announced some relief on Budget Day, but the plans will not be implemented before 2023.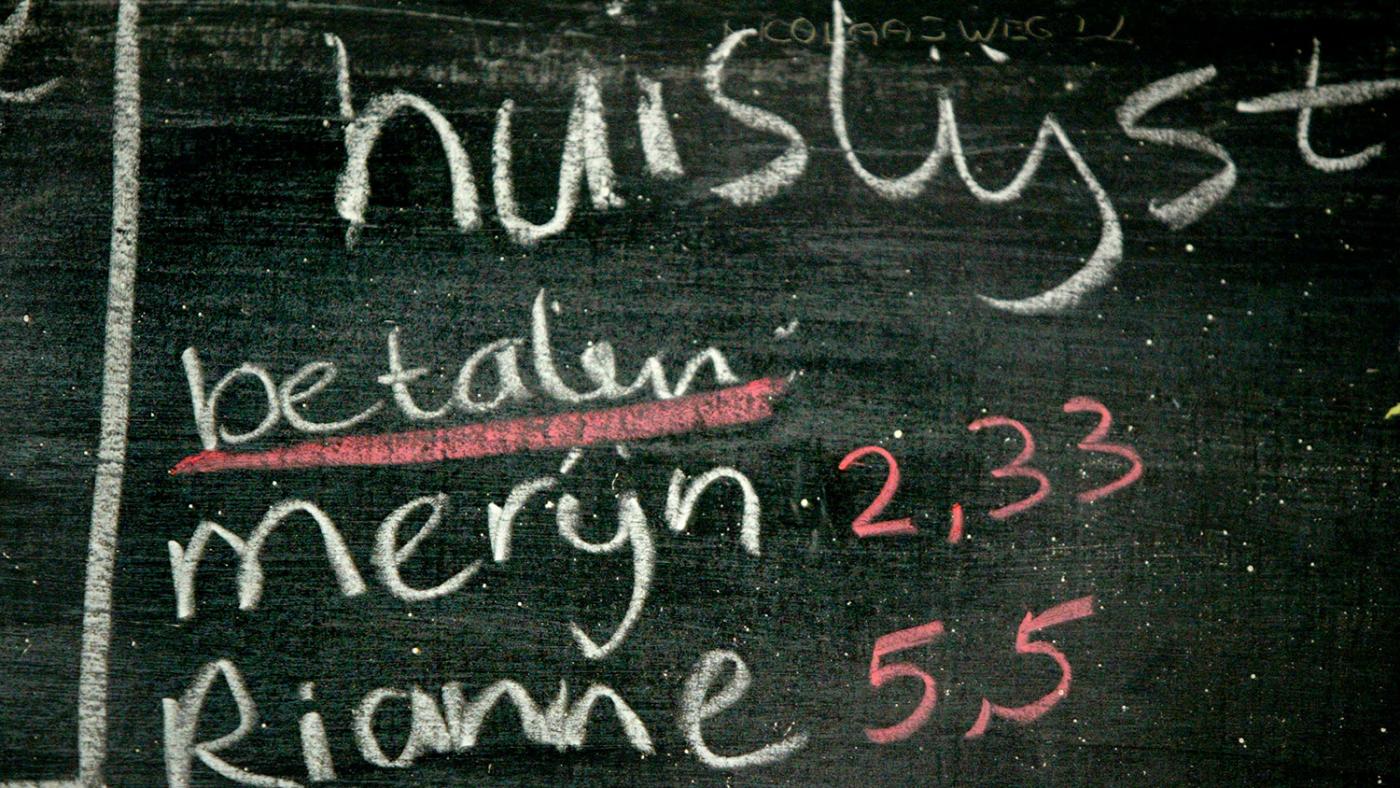 How are UU students doing?
UU students are no exception, and they're also noticing their wallets getting empty much faster. Guusje (19), for example, reports that everything in her student residence has got a lot more expensive. "Things cost so much now that no one can afford them. We've decided that all appliances in the house must be turned off when no one's home."
Even though Suzanne (19) lives with her parents, she couldn't help but notice that groceries are more expensive now. "The salary I get from my side job is still the same, but butter suddenly costs 2.50 euros. I'm completely broke."
Inflation is also impacting Shanna's (19) life. "I still live with my parents. I even considered moving out at first but I really can't afford it. Rent is extremely expensive and the things I buy at the supermarket all got 50 cents more expensive in the past few months."
Roommates Maurits (25) and Ian (25) have noticed the same thing. They say groceries are getting 10 to 20 cents more expensive each month. "I'm not eligible to get a student loan anymore, so my side job is my only source of income," explains Ian. "It was already hard before, but now, with the current inflation, I really have nothing left at the end of the month." As for Maurits, he can no longer afford many of the things he was used to buying only a few months ago. "I don't even remember the last time I went out for a drink," he sighs.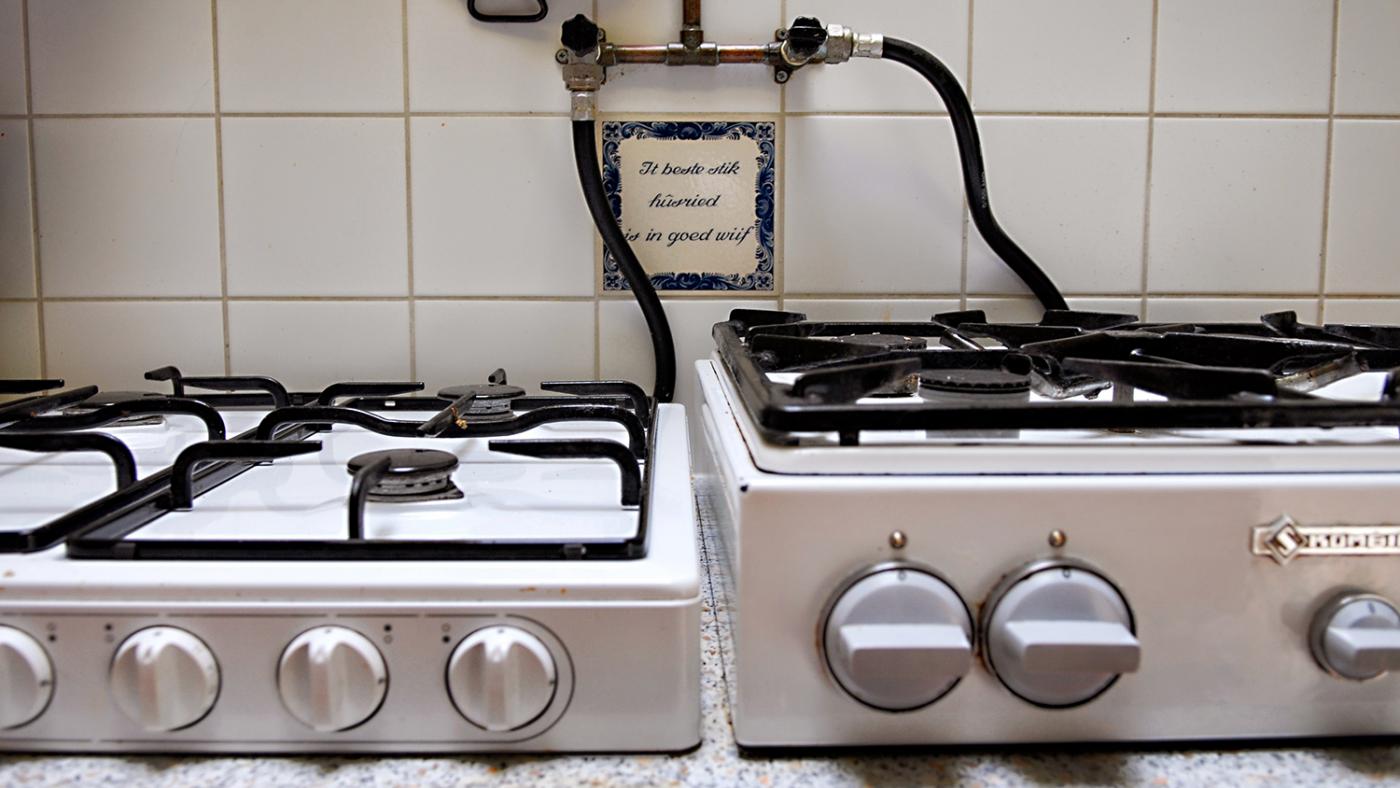 ---
Tips: this is how you make ends meet
Is it getting harder and harder to get by? Here are some tips on how to save money as a student.
A cheap meal
Grocery prices are skyrocketing but it is still possible to put together a nutritious and affordable meal. One thing you can do is buy carbs in bulk. Rice, pasta and oatmeal are cheap and form a healthy basis for your meal. For fruit and vegetables, getting them at street markets instead of the supermarket can help: your money's often worth twice as much there. Go to the market at the end of the day, when you'll find the most discounts. 
The same thing goes for the supermarket: go there at the end of the day, when many chains offer discounts up to 35 percent on items that are approaching their expiration date.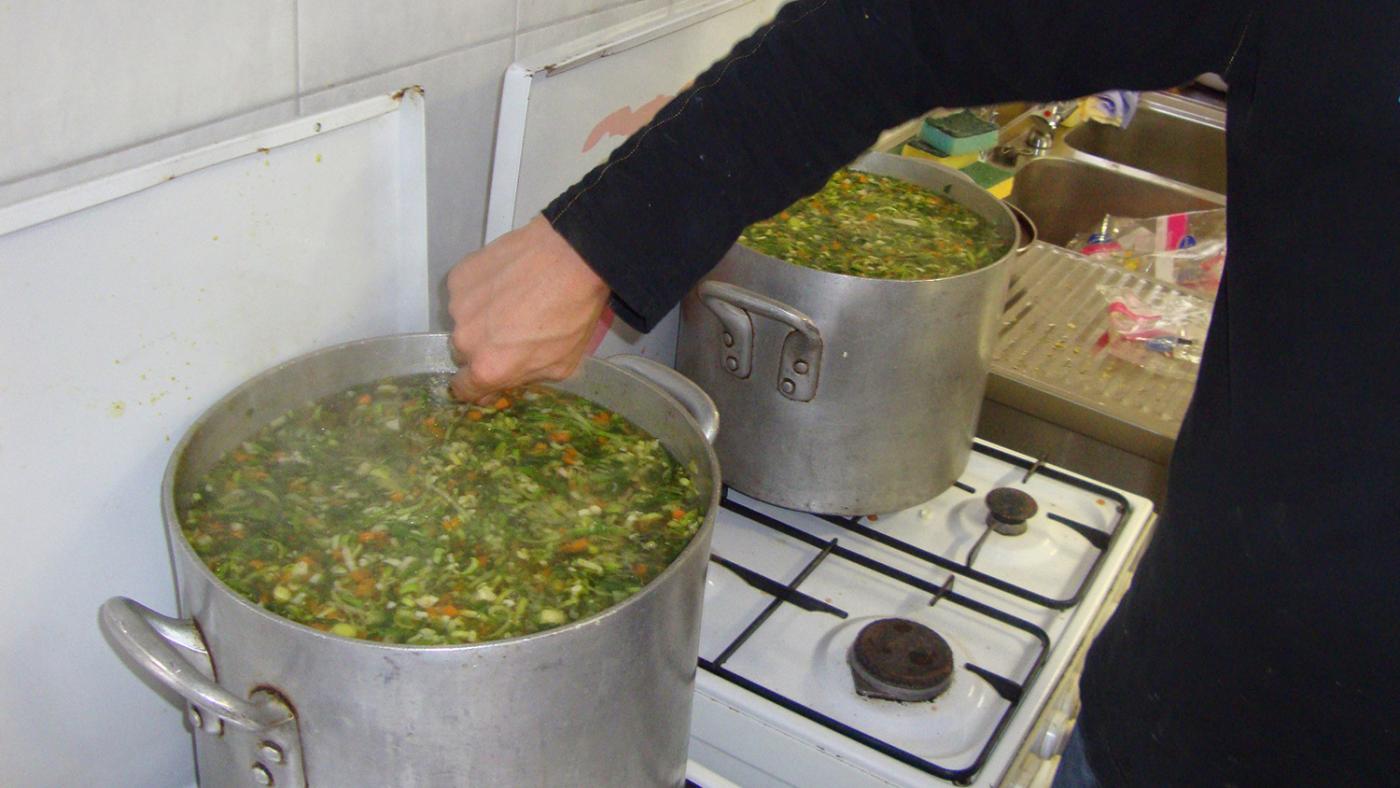 Student cooking a cheap meal for all roomates. Photo: DUB
Dumpster diving
This might sound disgusting to some, but at least it doesn't cost anything. Restaurants and supermarkets usually throw away lots of food that can still be consumed. If you're interested in dumpster diving, there's even a wiki page with a list of places in Utrecht where food is thrown out every week. The best tip might be to go to Kanaalstraat, where boxes filled with vegetables and fruit are regularly thrown away. Such a waste! Most food is thrown away between 5:00 pm and 6:00 pm.
Prevent food waste
Even if diving into garbage bins is not for you, you can still prevent food from being wasted unnecessarily. Every Saturday evening, ACU, on Voorstraat, organises a dinner with the help of Taste Before You Waste, an organisation to which supermarkets donate food that can't be sold anymore but is still safe to consume. The dinner is prepared by volunteers.
According to one of them, safety standards are too strict nowadays. Fruit and vegetables are often taken out of the shelves for the "most idiotic" reasons. "Our grandparents used to eat this food. Some of the food sold by supermarkets isn't even supposed to look that way. A tomato doesn't have to be shiny."
The dinner cooked by Taste Before You Waste is completely free of charge. "We don't have any costs, so we don't have to be paid for it either". However, the organisation does ask for donations and all the money goes to charity. "This way, we can feed people in need and make sure less food gets thrown away."
You can also collect food that would otherwise be thrown away yourself. In this Facebook group, people post food items they are not going to use, so others can pick them up.
Wild picking
How about picking fruit yourself? The fruit is fresh and completely free! There are no less than 237 places in Utrecht  here you can find blackberries, plums, blueberries, and raspberries — depending on the season, of course. This website helps you find the spots.
Entertainment
Having fun is not so easy when there isn't much in your bank account. Still, it would be a shame to not go out and enjoy Utrecht's nightlife as a university student. This article (in Dutch) reveals where to find the cheapest beers in the city. It was published a while ago, so prices might have gone up in the meantime. For the non-pub crawlers among us, Utrecht has plenty of options as well. TivoliVredenburg, for example, often holds free lectures, concerts and plays. You can also keep an eye on free events on Uit Agenda and in the apps MeetUp and Uni-Life.
Consuming less
To get through these tough times, chances are that there's nothing left to do other than consuming less. One way to do that is setting a budget for groceries and only going to the supermarket once or twice a week. To stay within your budget, withdraw the exact amount and then only use cash to pay for groceries.
Shopping second hand is another way to get along. Here's a list of thrift stores in Utrecht, where you can not only find a good deal but also sell stuff you no longer need. You can also do so through the app Vinted.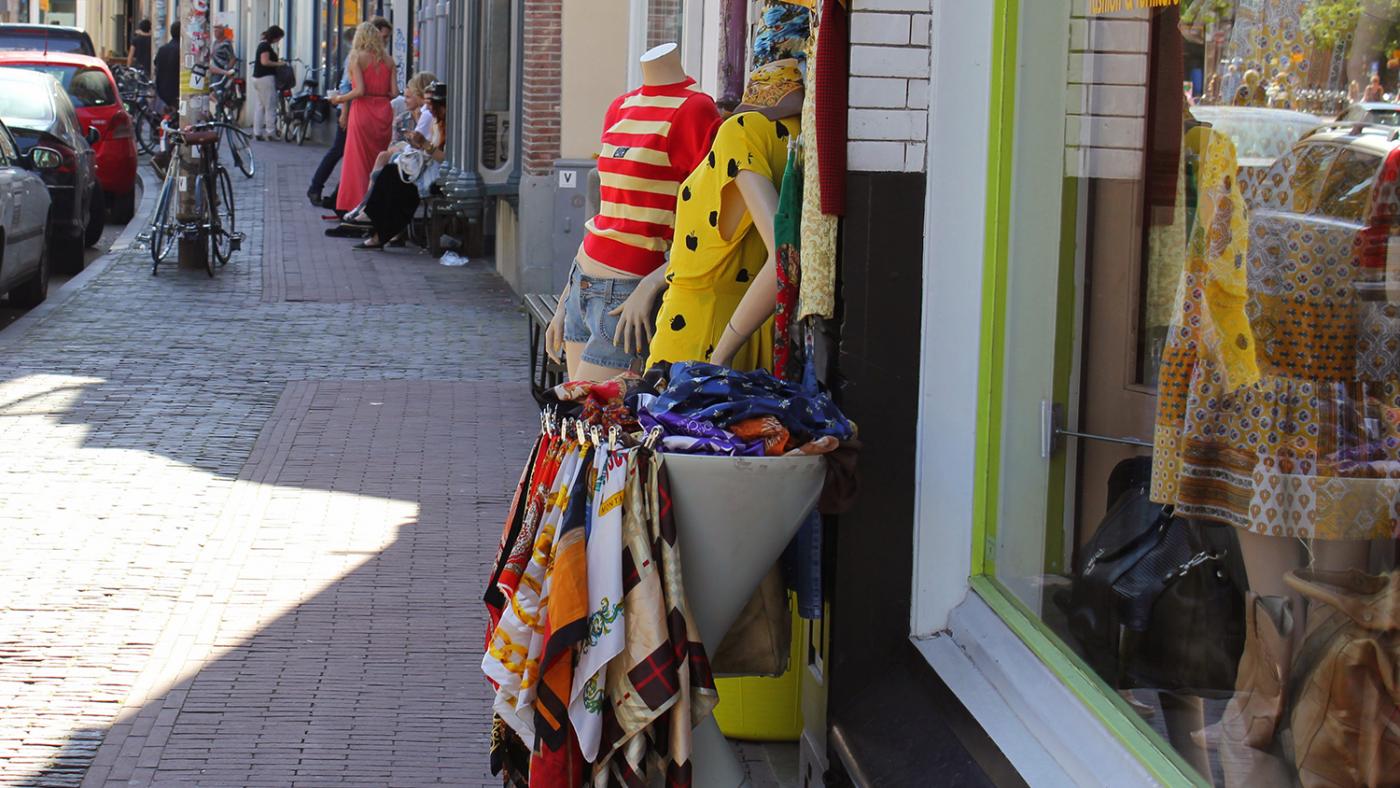 Second-hand shops on Voorstraat. Photo: DUB
Saving on gas and electricity
Gas and electricity have gotten a lot more expensive. If you don't watch out, chances are your energy bill is going to skyrocket. To avoid that from happening, turn off all lights and the heating when you're not home. Doing laundry at a lower temperature, taking shorter showers and keeping curtains closed to keep the heat from escaping are other examples of measures that can make a lot of difference.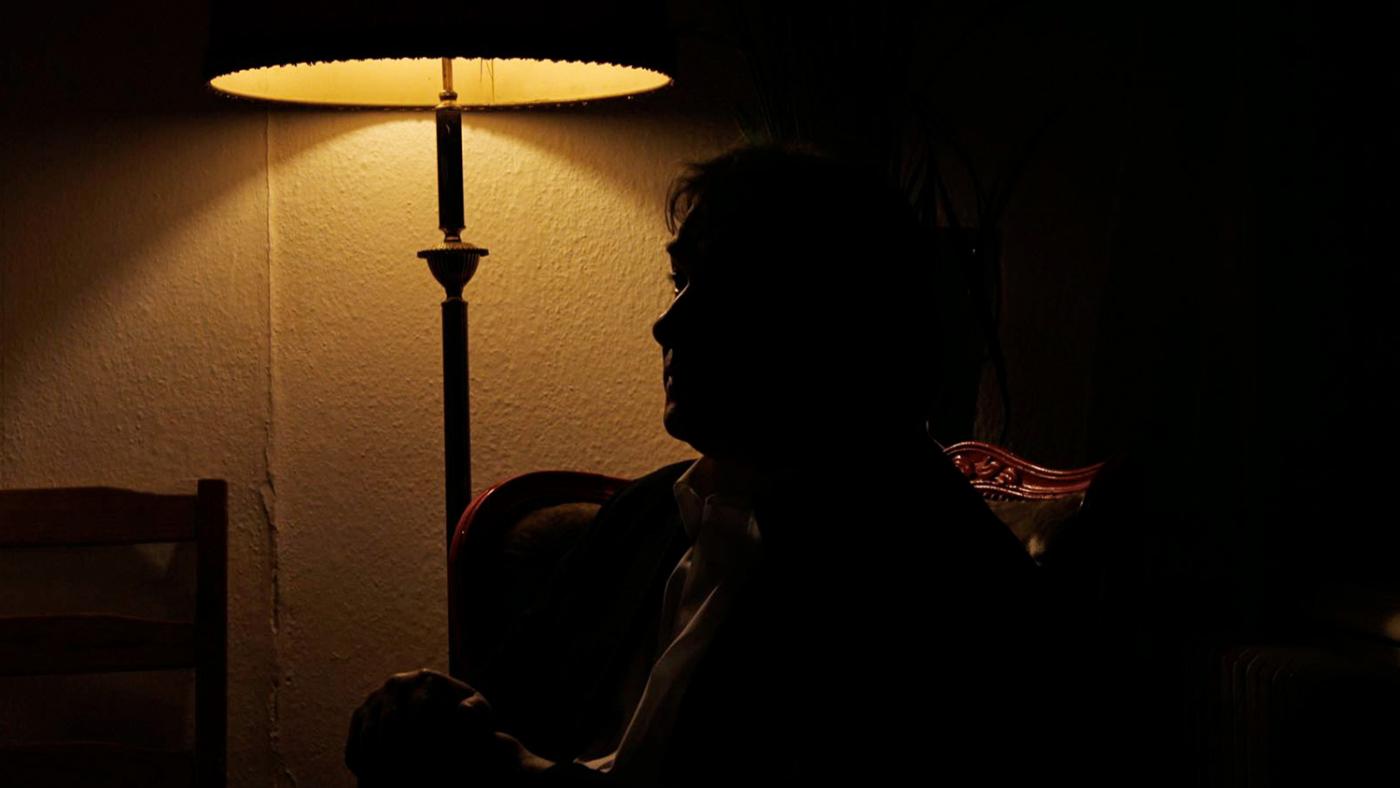 Turn off the lights when you leave the room. Photo: DUB