Behind the scenes at student housing corporation SSH: 'Can you come chase away a duck?'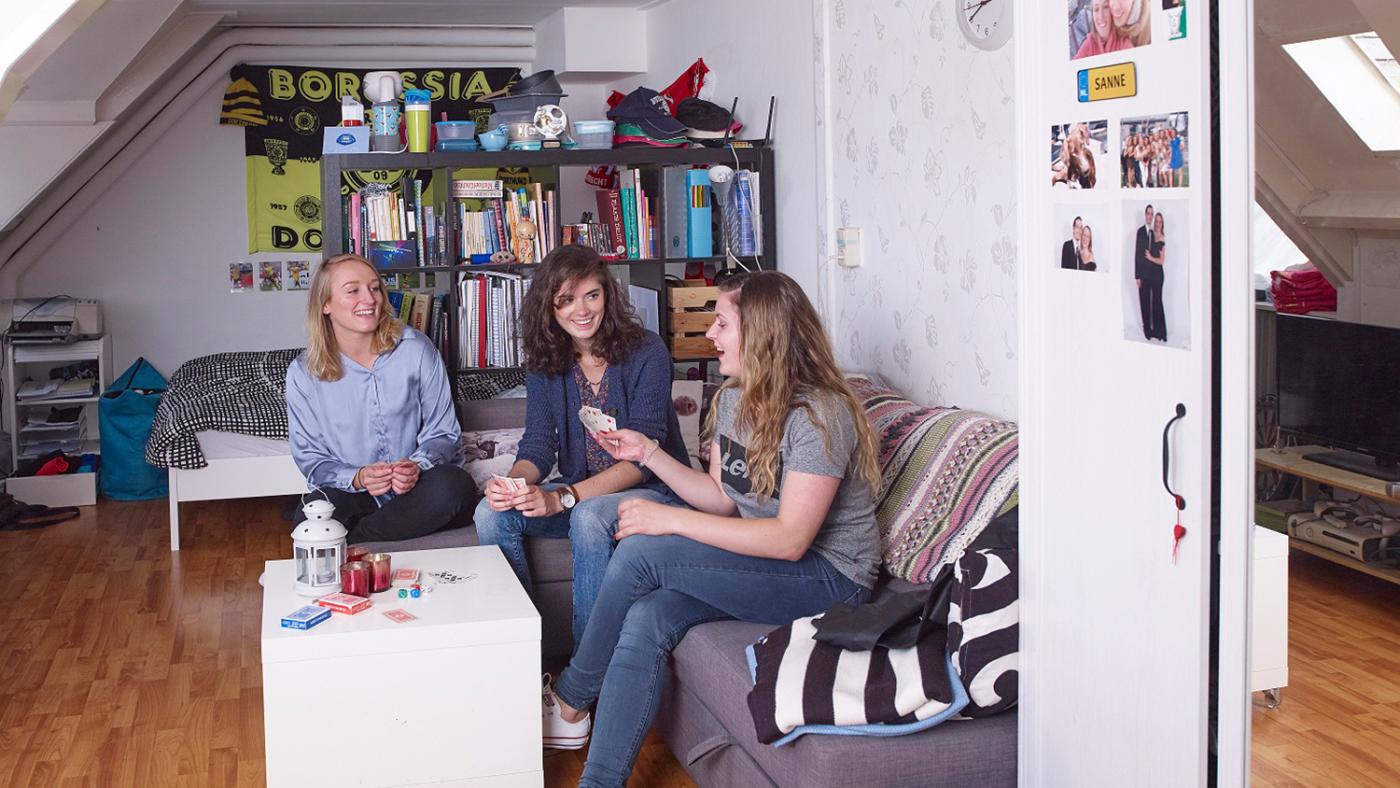 Photos: courtesy of SSH. The students depicted in the pictures are not featured in the article.
"They're all just people," is Managing Director Rob Donninger's response when asked if it's possible to summarise the essence of student tenants in a single sentence. Students come in all shapes and sizes, and they vary as much as they're similar. But there is one thing that's certainly been changing in the student population: the number of international students is growing more and more.
A fact Donninger finds promising. "The internationalisation of education is something people tend to be suspicious of, but it's crucial to the permanence of our education system." His reasoning: we're seeing an exodus of highly-educated people from the Netherlands going elsewhere to develop their careers. On top of that, the population is ageing. International students – if they stick around – could therefore fill those voids.
In his view, the most common arguments against internationalisation – for example, that the exponential influx of international students could have disruptive effects to Dutch society – are a sign of "cultural conservatism". He says: "I'm not really afraid of that." The increase in the number of internationals means that one of SSH's ambitions is to ensure these students find nice homes, too. That ambition has already come to fruition, albeit partially: 900 short-stay rooms have been added to the De Bisschoppen building at Utrecht Science Park. They are specifically meant for exchange students.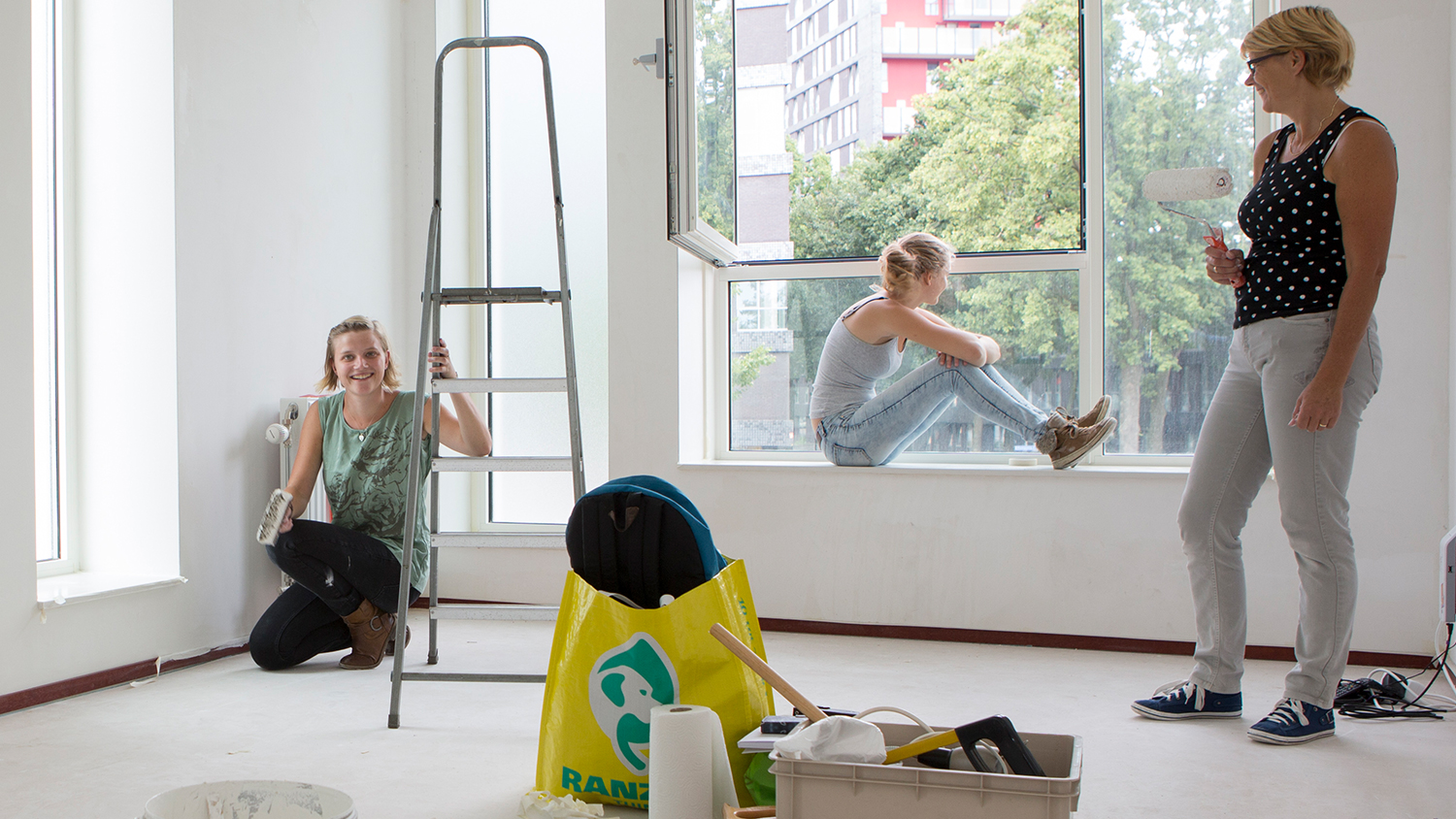 The downsides
But, in that same building, the downsides of internationalisation have become clear, too. Facility Manager Marcel D'Hanis says neighbours file a lot of nuisance reports against the building. "Exchange students tend to have a party mentality, whereas most of the residents of the Utrecht Science Park are somewhat more serious students." That sometimes makes for friction.
The short-stay rooms are equipped with all necessities: they're fully furnished, with laundry rooms indoors, and an accommodative landlord. D'Hanis supposes this fact may lead students living in those apartments to feel slightly less responsible for them than the tenants renting spaces for a longer period. But exchange students aren't the ones with the potential to save the Dutch knowledge economy. The foreign students who stick around usually prefer to join regular student homes.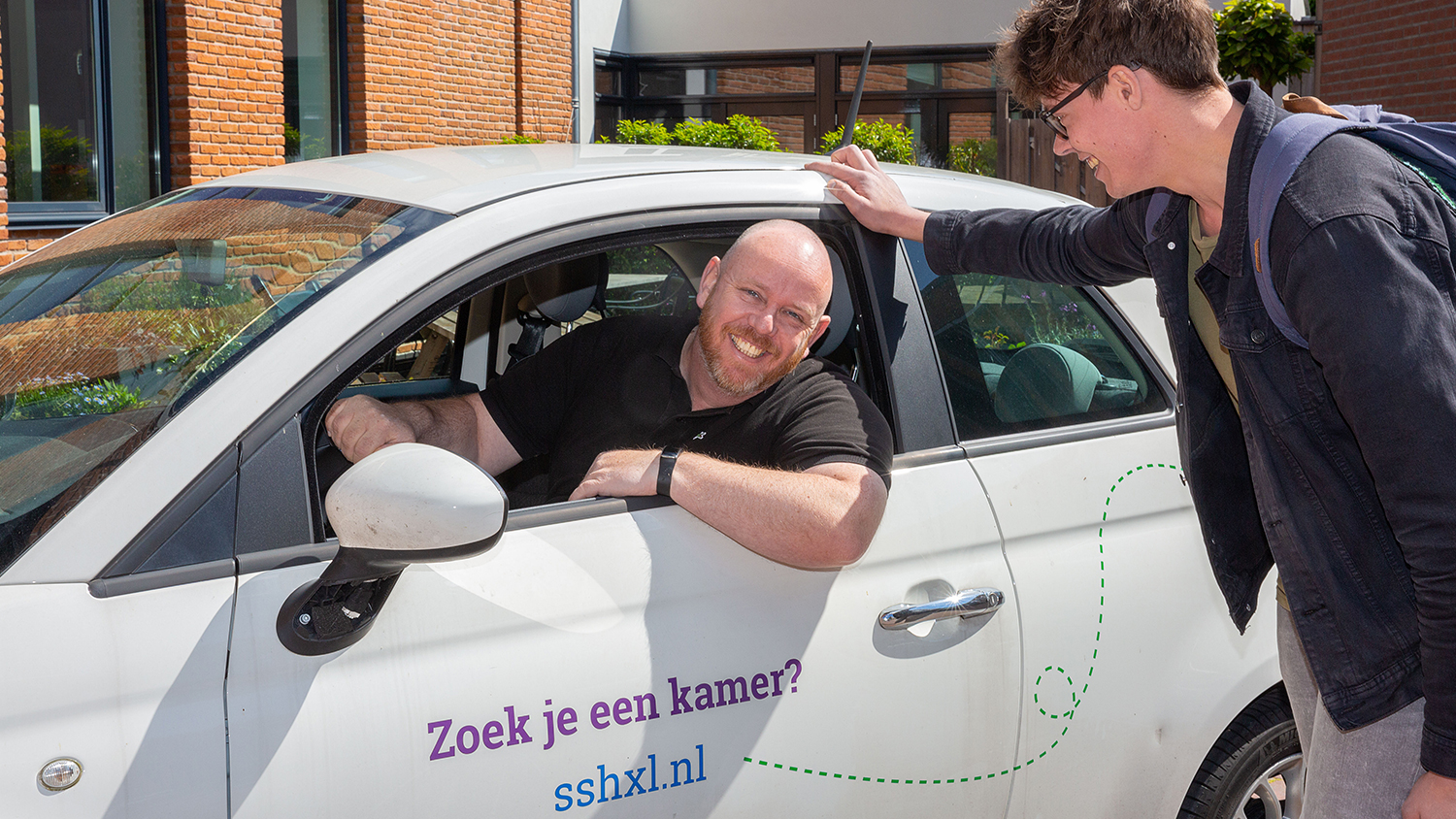 Facility Manager Marcel D'Hanis. Photo: SSH
Contact via smartphone
The students of today are all digitally skilled, which offers plenty of opportunities for SSH. They almost never contact tenants by phone as students like to take care of everything themselves using their smartphones. While other corporations handle certain things through phone calls, SSH prefers to do it via WhatsApp or its own website. A situation that is beneficial for the organisation: after all, the more things can be done digitally, the fewer employees they need, which lowers the costs and ensures that the employees they do have don't get bored carrying out menial administrative tasks. Instead, they have time to stay in touch with the residents more often.
There are other aspects where students' demand for digital solutions influences SSH's decisions. IT & Innovation Manager Ronald de Lange works on implementing IT innovations in the buildings. "In this day and age, students stream everything. Practically none of them watch regular TV anymore. That's why we're adjusting the internet's bandwidth." But De Lange also works on other innovations, such as investigating the possibility of reducing the amount of keys tenants need to use. "What if they could open the building's main door by using facial recognition? That's perhaps a little too much for me, but everything's possible."
Growing up at the SSH
Communicating with tenants remains a necessity for SSH, because students often need some guidance on their road to adulthood. "This is actually a very vulnerable target group," Donninger explains. "They're young, they're under pressure because of their studies and student debts, and they're only barely adults. It makes sense that things go wrong and their problem-solving skills aren't that great sometimes".
Facility manager D'Hanis shares a few anecdotes. Recently, a student asked SSH to chase away a duck from a ditch, because it was quacking rather loudly and it was exam week. SSH replied, in a friendly manner, that tenants should take care of such an issue themselves. But lack of self-sufficiency troubles them in matters far more significant than a quacking duck. A group of residents had no electricity in their homes for two days because they had no idea there is a safety switch in the fuse box, which they can reset in case of a power outage. Ingrid van Batenburg, Housing Specialist at Cambridgelaan, explains: "That isn't all that weird. It's often their first time living in dorms and their parents' place is more like a hotel. Most of the time, they simply don't know."
While students' technological knowledge sometimes falls short, sometimes they know more than the SSH about other issues. Marketing Officer Anne Schulze talks about the SSH communication's "customer vision", saying that the organisation has to be "clean and clear" in its messages. Students often don't hold back when letting SSH know that they disagree with something. Schulze once distributed a flyer in the mailboxes of all SSH buildings in the city centre to remind them (in a friendly way) to be mindful of neighbours, who could be bothered by the noise stemming from their summer parties. However, the card was delivered on a rainy morning, which made the opening line "Does the sun make you happy, too?" a lot less appropriate. It didn't take long for the first students to react with snarky responses.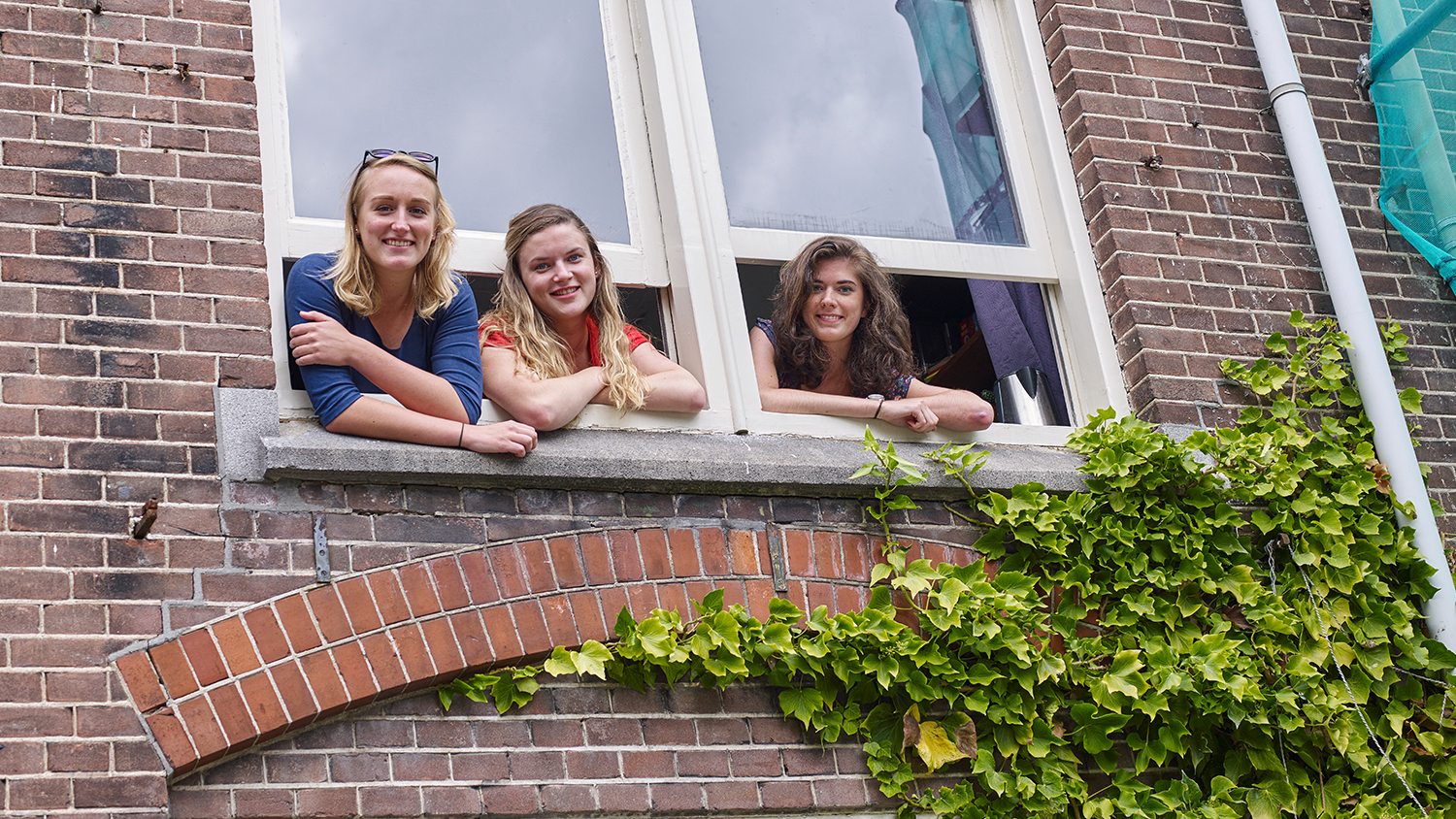 SSH understands that some of their tenants are on the road to adulthood, which is why it has introduced a buddy system called Good Neighbours, which pairs students who could use some support to "buddies" living near them. According to Housing Specialist Ingrid van Batenburg, the project is a great success. She radiates pride when talking about it: "One of the people who participated in the project as a new student has now applied to become a buddy for others". And she's not the only one. All the SSH employees DUB spoke with talk about students with loads of affection.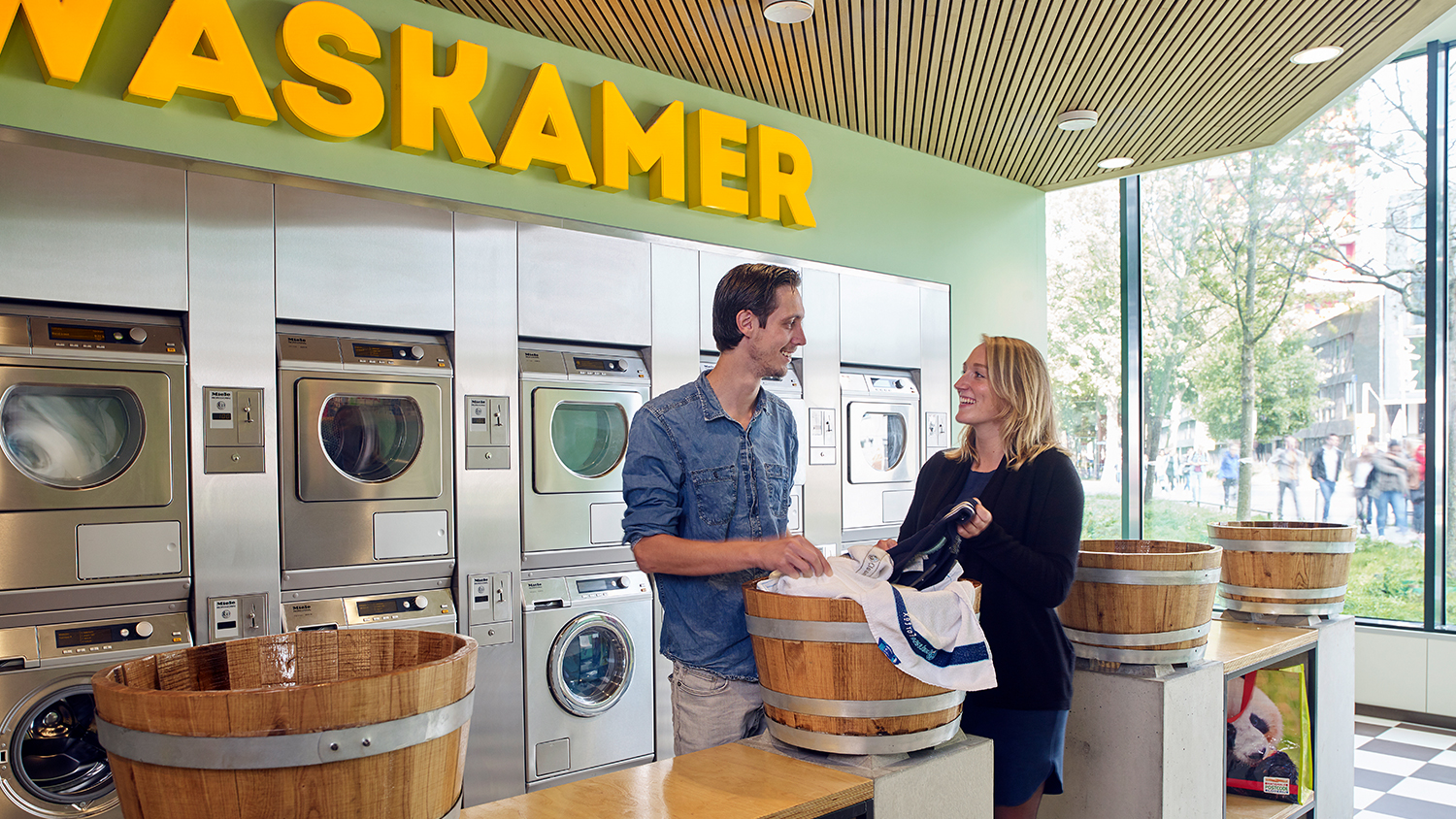 Student protest
Although SSH has a clear eye for students' needs, they're sadly unable to solve their biggest problem. "We can't magically create more homes for students in Utrecht," laments real estate strategist Lilian Luijten. Although SSH is a big player when it comes to the number of tenants, it's still competing in a complex, incredibly sought-after real estate market. But the organisation is trying hard to increase the amount of rooms by constructing new buildings like the High Five, currently in development at the Utrecht Science Park, and another one on Opaalweg, in the Tolsteeg neighbourhood. But that's not the only way to go about it: SSH is also turning existing buildings into student housing and taking over the operation of rental homes from other housing corporations.
Whether that will be enough to mitigate the housing issue in Utrecht remains to be seen, but the solution may lie with students themselves. "For years, I've been surprised about how easily students accept that there's a housing shortage, that financing their studies is going to be terrible, and that there's not enough funding for their study programmes," says director Donninger, who thinks student protests can help us find a way out of this situation. After all, we need radical change before more homes become structurally available, and SSH can't do it alone.
Advertisement