How to avoid scammers?
British student loses 2,000 euros after paying 'rent' for an apartment that doesn't exist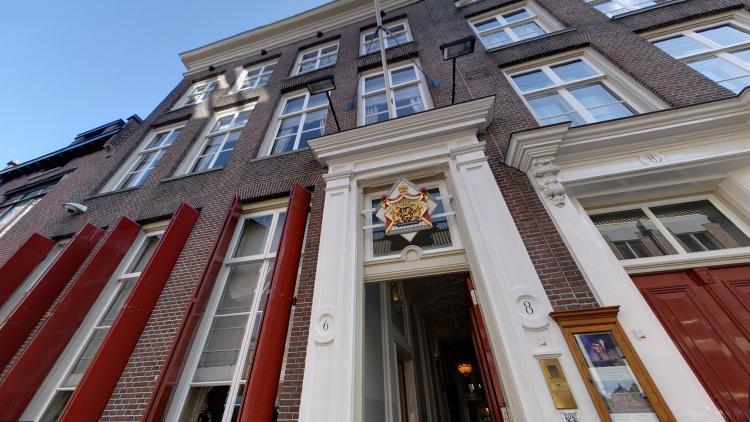 Her story was reported by the local newspaper AD (available without paywall through Nexis Uni, Ed). Sadie found the listing on Facebook, where a person named John offered her an apartment on Korte Nieuwstraat, in the heart of Utrecht, for 500 euros a month. The student told AD that she knew she should beware of scammers, but John didn't seem suspicious because he wasn't "pushy". In addition, she says paying a deposit worth three months of rent upon signing the contract is a common practice in London, where she lives. That's why she didn't hesitate to send him the money ahead of moving to Utrecht.
The student is quoted by AD as saying that the penny dropped when she didn't get a confirmation of receipt after sending the deposit. She proceeded to question John about it. He said he has been hospitalised and never replied again. After contacting Huurteam Utrecht, an organisation that helps people with rental issues, Sadie found out that the address where she was supposed to live was actually a wedding venue. The financial blow led the student to postpone her studies in Utrecht to next year.
Very common
Sadie is far from being the only victim. Criminals have been taking advantage of the housing shortage in the Netherlands for years, says Fang Cheung, founder of the Facebook page (Dutch) Housing Experience and Scammers Exposed, which names and shames scammers operating on Facebook groups aimed at university students. International students are particularly vulnerable to these swindlers as the housing crisis is leading many Dutch universities to recommend international students not to come to the Netherlands if they don't find a place to stay ahead of the start of the academic year. Earlier this year, UU issued precisely this recommendation.
Huurteam Utrecht does not keep track of how many students are scammed in Utrecht each year, but Project Manager Fleur van Leeuwen says that, in July and August, the organisation receives an average of four calls a week from students who suspect they are dealing with a scammer or need help after being scammed. "But we're getting a lot more calls this year, compared to last year."
In addition to renting out apartments that don't exist, scammers pretend to be the landlords of legit listings published by other websites. So, when the student finally comes to Utrecht, they find out that there is someone else living in the apartment.
Swindlers also take advantage of international students desperately looking for a room in the Netherlands to steal their identity. With the excuse of writing a contract, they ask the student to send a copy of their passport. "My advice to international students is never to send a copy of your documents before seeing the landlord in person," says van Leeuwen.
"Scammers are very inventive. There isn't a single trick that they use and they always find new ways to do it," she adds.
Tips to avoid being scammed
•    Check the advertisers' profile page. Are they in the Netherlands? How many friends do they have and do those profiles look legit?

•    Run a reverse image search on the advertisers' profile picture. Many scammers use stock photos or simply steal someone else's pictures.

•    A reverse image search can also indicate whether they're stealing pictures from a genuine listing published on a different platform. 

•    Search for the address on Google and Google Street View.

•    Compare the price advertised to the average rental prices in the same neighbourhood. You can do so on platforms like Kamernet or Funda. You can also talk to senior students about the different neighbourhoods in Utrecht to get a sense of how coveted they are. In Sadie's case, for example, 500 euros is a low price for an entire apartment in the city centre. "If something looks too good to be true, it probably is," says van Leeuwen from Huurteam

•  If you have any friends or acquaintances in Utrecht, ask them to visit the apartment on your behalf. Van Leeuwen suggests senior students help first-year students by going to these viewings for them. "How about starting a buddy network to protect students from being scammed?"
•  If you don't know anyone, you can ask the landlord (or the student from whom you're subletting) to show you the room or apartment in a video call.

•    If the landlord asks you to transfer the deposit through transfer services like Western Union, MoneyGram or Tikkie, that is a major red flag. Wire transfer services are attractive to scammers because they are immediate. It's like sending cash: once you send the money, you can't get it back.

•    Agree to only pay the deposit once you see the apartment in person and get the keys. If that is not possible, van Leeuwen advises using services that guarantee you can get your money back. For example, you can use Marktplaats (the Dutch equivalent of eBay), in which the money only goes through if both parties confirm the sale was successful.  
•    Last but not least, remember you can always get in touch with Huurteam. "We are here to help. We can run a check on the address and see who is the owner of that property," stresses van Leeuwen.