DUB's Most Promising Fifteen 2018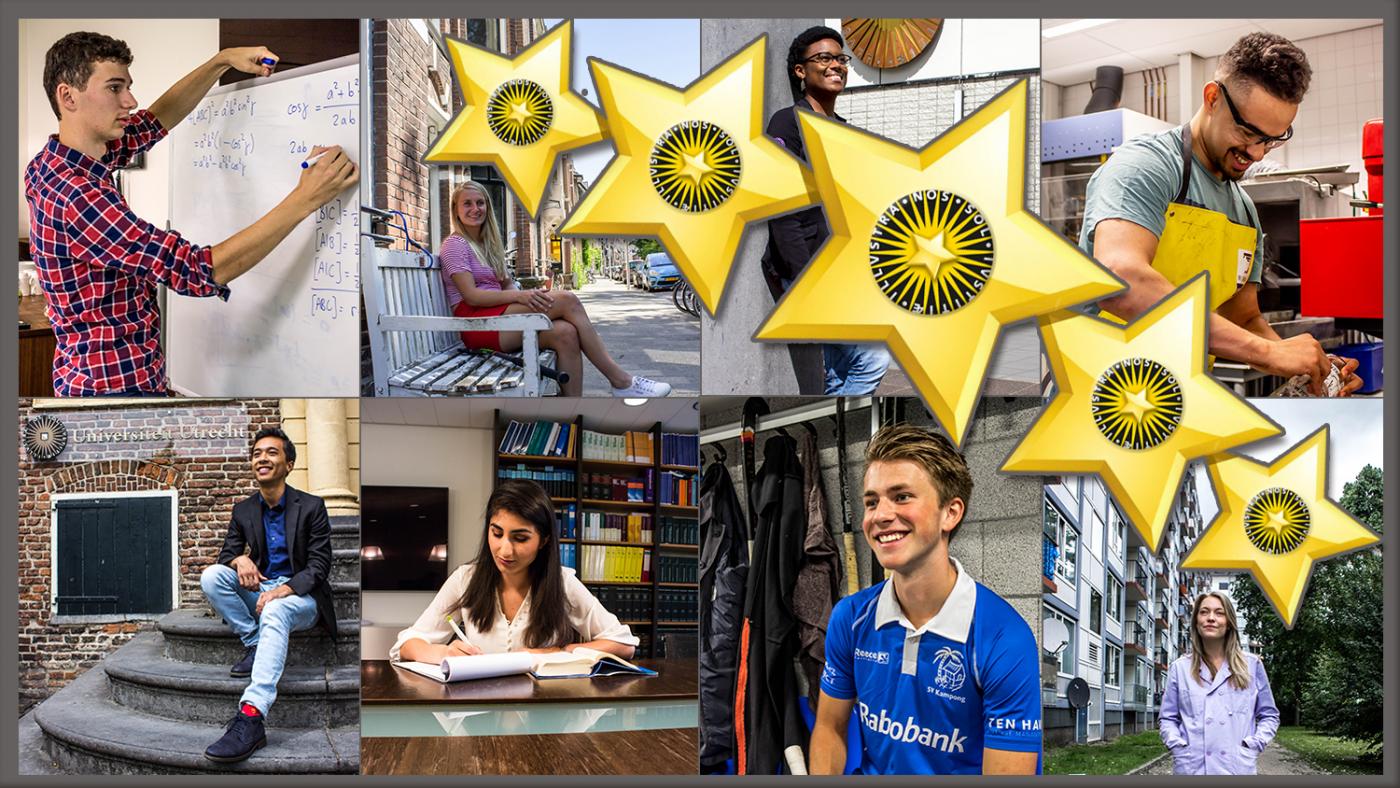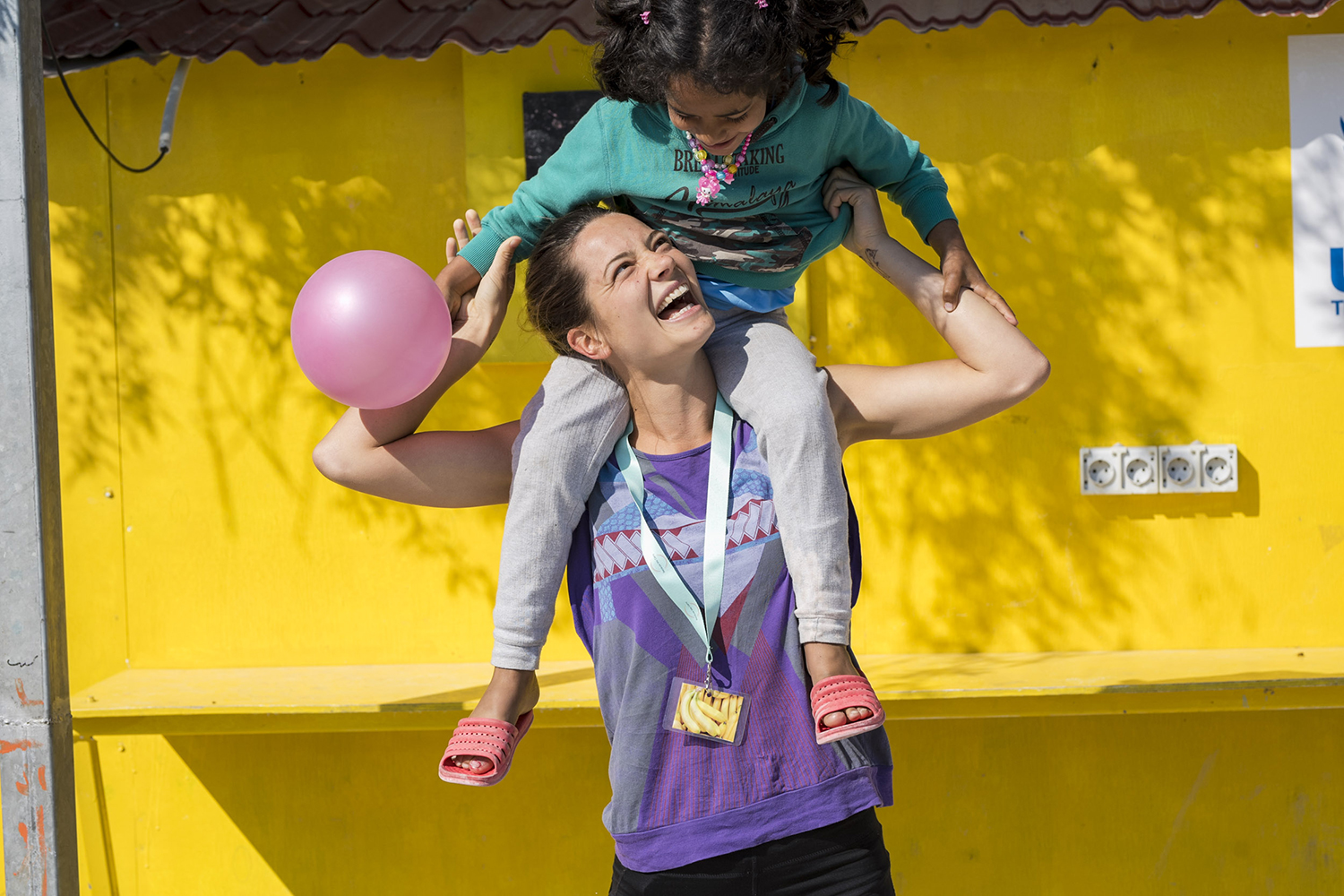 'I want a world in which crossing borders is a human right'
At the opening of the academic year in September 2017, Roos Ykema (23) received the award for special Exceptional Extracurricular Achievements for her work with volunteer project Welnu, which organises language classes for refugees. She worked alongside around 120 language volunteers. At the moment, she's staying at a refugee camp on the island of Lesbos for eight months, working as coordinator for the organisation Because We Carry. She studied Environmental and Nature Sciences because she likes science, and searched for ways to turn that into practice. She also studied Law, because that study program offered specific, practical usages, for instance in migration law. Studying has to have a goal for Ykema. She wants to work on making the world a fair place, and in the world of refugees, the lack of fairness is incredibly clear. When she was fourteen, she visited a refugee camp in Uganda as youth ambassador, and in her gap year after high school, she spent time in a camp in Jordan. "On the one side, I see the enormous vitality, and the urge to make something of life, and on the other side, I see the neverending hopelessness and the rotting away in camps."
Ambition: I want to contribute to a world in which crossing borders isn't a crime, but a human right.
Learning experience: In the beginning, setting up a language class was nerve-wracking. Would it even succeed? But you just need to dare to fail.
Inspiration: The people in camps who, despite all they've been through, still have the vigour to make something of their lives.
Annoying habit: I'm a little headstrong. In the language class, I could do everything the way I wanted to do it, but now I'm working in a team, and things can't always go my way.
 
---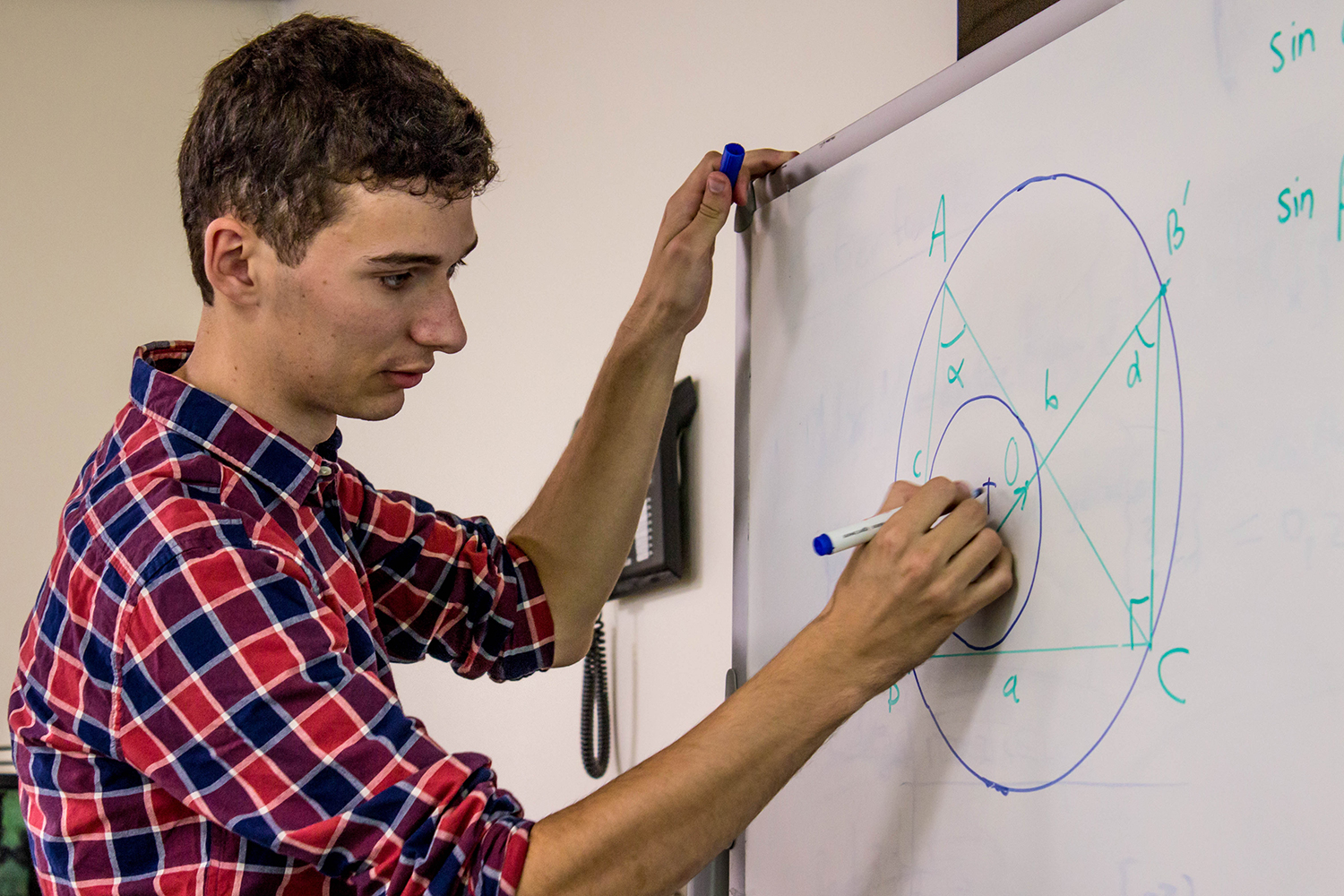 'My thesis turned into a farewell'
Think of Facebook: billions of people, and yet, it's a 'social' network. In his thesis, Merlijn Staps (23) was the first to calculate exactly how fast the distances between points in a network increase when the network grows. Highly theoretical mathematics, but with practical applications. It brought him, aside from a 9.5 grade, thesis awards from chip producer ASML and his faculty. Still, Merlijn's choosing for that other discipline he'd graduated in before: biology. In September, he'll start a PhD track at Princeton. He'd already done an internship there before. "For a long time, I thought my future was in pure maths. That thesis turned into sort of a farewell." Before leaving, Merlijn will coach the Dutch participants in the International Maths Olympiad on mathematical thinking. He'd been a participant himself twice before, as a high school student. "Figuring out the solution to a problem after hours or days of thinking, that's still such a rush."
Ambition: I hope to get to a position in which I can combine research and education.
Learning experience: After a talk I'd listened to during a day of education, I realised that as a workgroup teacher, I'll have to do more to engage students than I'd thought before.
Inspiration: Scientists like Robbert Dijkgraaf, who make science accessible to a larger audience. That's why I'm doing an internship with Studium Generale right now.
Annoying habit: Convincing people of something, and then when I succeed, adopting the opposite point of view.
 
---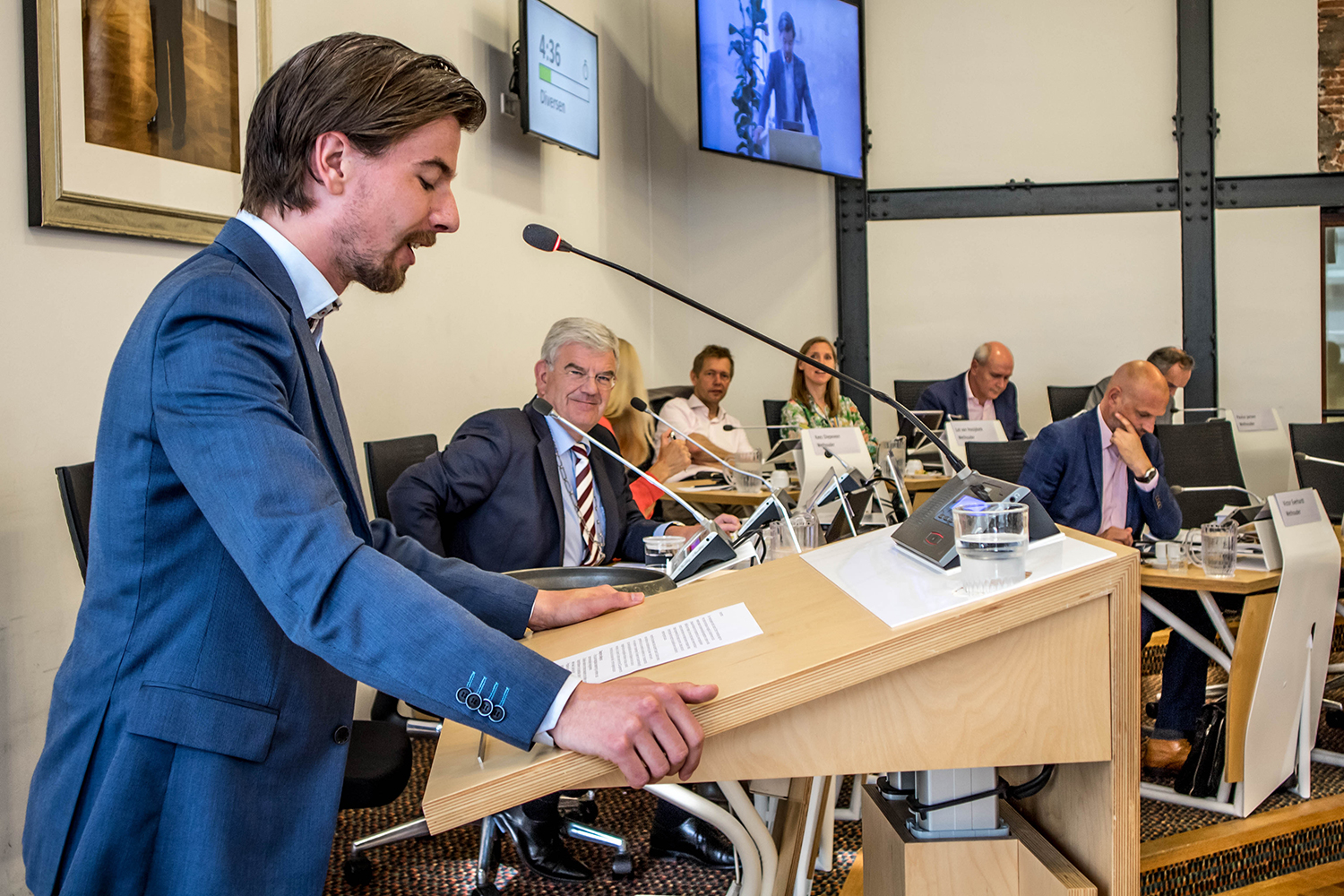 'The volunteeers in our party give me energy'
Tim Homan (23) is party chairman for Student & Starter in the city council of Utrecht. He started a bachelor's of Governance at the UU, but switched to Liberal Arts and Sciences after a year and a half because he'd been missing a bit of depth. What are the moral assessments a politician makes, and what do they base them on? The same theme came back in the thesis 'Capital Statements' he wrote at Liberal Arts. The thesis was about financing political campaigns and their influence on politicians' freedom of speech. In his last course for Governance, he and his friend Joost Monster wrote a paper on PvdA leader Samsom, his way up and his way down. He analysed the political leadership. Thanks to professor Paul 't Hart, that paper was subsequently published on a blog. Now, he's a political leader of a small party himself, and he acts as the speaker for students, starters, and other people in Utrecht. Aside from politics, Homan likes to write and make music with his band Vergangenheit, which won the 'Q's Best' award in Amsterdam, for bands who rehearse in the Q Factory.
Ambition: My ambition is to one day be remembered, that I've meant something to others in one way or another.
Learning experience: When I quit Governance, I found out there's a lot more to this world than studying.
Inspiration: I was incredibly inspired by the volunteers of our party during the municipal elections campaign. The way so many people selflessly put in so much time and effort really gave me a lot of energy.
Annoying habit: When I want to think, I tend to pace. Walking around in circles through my office can be annoying to others.
 
---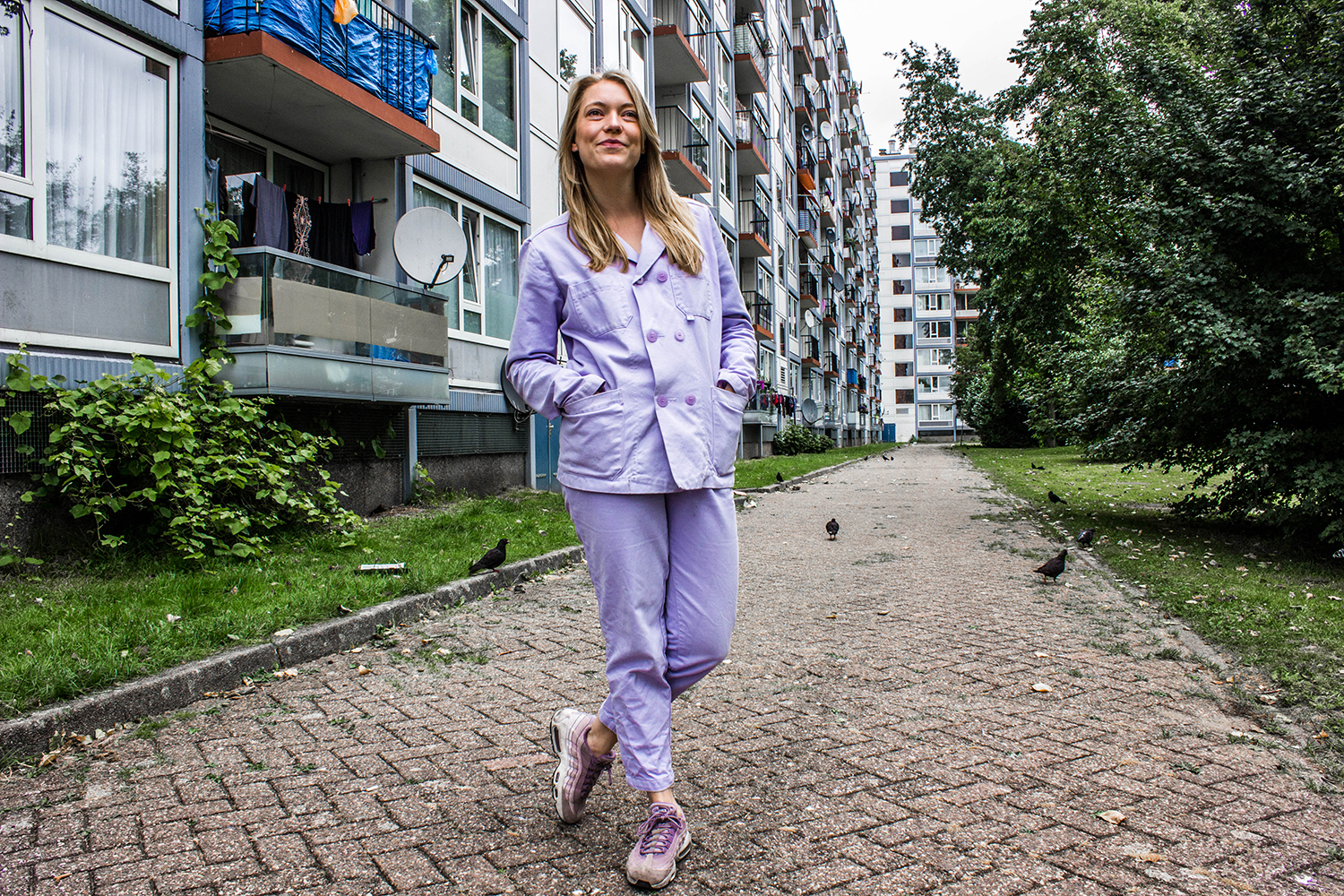 'A woman who does research on hip hop lyrics; that is possible'
"A bold research, in which the author successfully ventures off the beaten track." Such was the jury report for the Vliegenthart Thesis Award won this spring by Aafje de Roest (25). For her research master's in Dutch Literature, she analysed the lyrics, interviews, and performances of Dutch rappers such as Hef, Broederliefde, Ares and Killer Kamal. What do they say about life on the streets, and about Dutch society? The globalised hip hop phenomenon manages to keep a local, yet credible nature, when used in Dutch context. From this point of view, she'd done an internship before with the Meertens Institute, where she combined insights from literature, hip hop studies, and anthropology in her research on hip hop group SMIB from the Amsterdam Bijlmer area. After her studies, she started working at advise organisation Berenschot, as junior researcher and advisor within the sector Art and Culture. Her governing experience in the study program committee and the Humanities faculty council helped her get this job. Aafje would most love to do a PhD on hip hop as mouthpiece for Dutch youths, and teach at the university.
Ambition: I want to keep searching for the boundaries of disciplines as a researcher, inspire students to do the same, and actively share my research with society.
Learning experience: When I was writing my thesis, I was confronted with the fact that I was a woman, doing research on hiphop lyrics. And especially for looking at the lyrics as a researcher, and not as a fan. That wasn't done, apparently. That made me aware of my own place, and taught me to become more confident about why it definitely could be done.
Inspiration: Headstrong women, such as literature scientist Kiene Brillenburg Wurth, or rapper Famke Louise. They're both playfully messing with the norm of the world they're in.
Annoying habit: Always, everywhere, getting into arguments.
 
---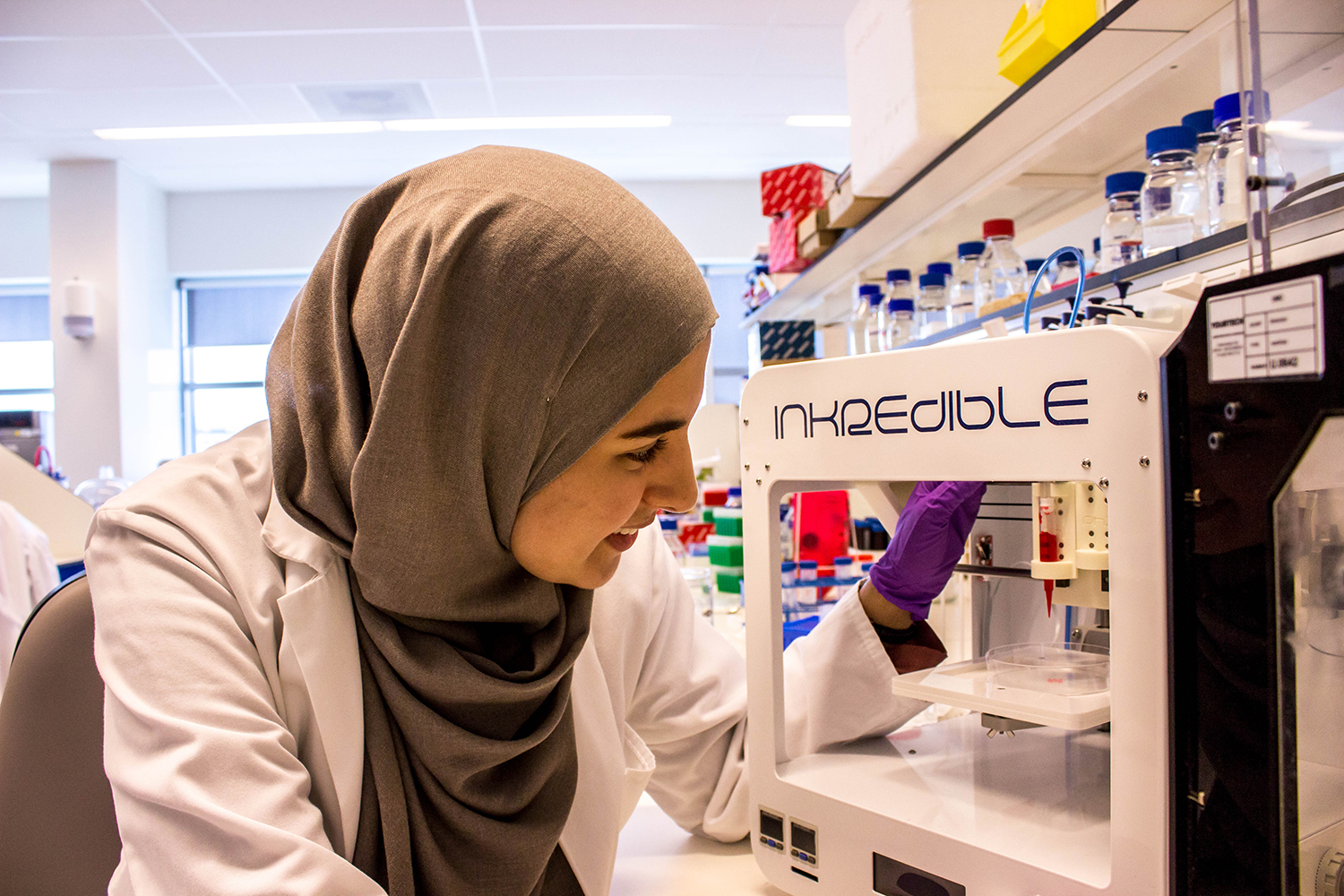 'My parents taught me education is important'
Ouafa Dahri (24) was a regular master's student at the UU – until last October, when she became a well-known student throughout the entire country thanks to her YouTube class on how to print an eyeball, which went viral. More than 17,000 people watched the online lecture of the youngest University of the Netherlands lecturer ever. Initially, she couldn't even believe being asked for that particular stage. "I knew the University of the Netherlands from all the big-name professors who teach classes for them, and then suddenly I, a first-year master's student, was asked to do a presentation for them." The fact that this instantly groups her with other 'inspiring top scientists' fits in well with her ambition to become professor one day. "My parents are migrants, and they always taught me education is important. That's why I give it my all, in order to reach the highest I can."
Ambition: In short term – to give a TED Talk. In long term, to become professor of biofabrication.
Learning experience: When I realised, leading up to an international student competition, that I was doing way too many things alongside my studies. As a consequence, I slowed down on a number of activities.
Inspiration: Professor Sangeeta Bhatia. She's an inspiration regarding the quality of what her lab produces, and the chances she creates for women in science.
Annoying habit: I'm often given the nickname 'mama'. Caring is a good thing, but I need to learn to balance it out more.
 
---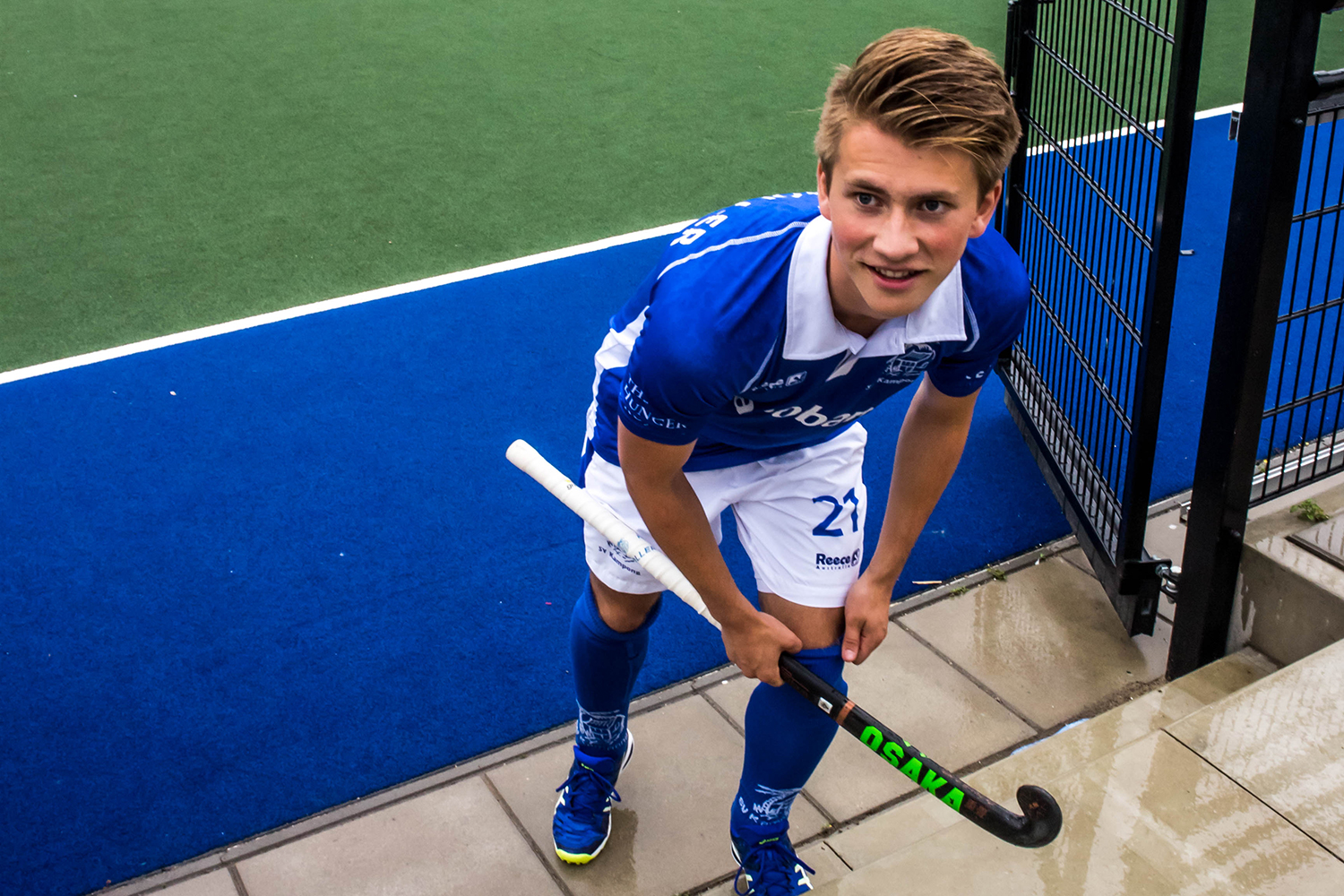 'It frustrates me when it doesn't go perfectly for once'
First-year Law student Teun Kropholler (19) is one of the Netherlands' biggest hockey talents. This year, rookie that he is, he managed to obtain a spot in the selection of Utrecht's hockey team Kampong. He even became national champion. "That was the icing on the cake of the season." Teun learns a lot from hockey international Sander de Wijn, who he's temporarily living with. But Pepijn Luijcks, who's both in his team and in the same study program, also helps him keep up with his studies. The promising midfielder played at pretty much all Dutch youth teams. He showed promise as captain of the A juniors at Kampong, which won the title last year both in the field and indoors. He's a leader, but mostly very critical of himself: "I want to get to a high level every single time. Especially when you're new, this can be quite hard to do. But it's so incredibly frustrating when it doesn't go perfectly for once."
Ambition: For now, a regular spot in the Kampong team, and later, to reach the Olympics with the national Dutch team. That would be the ultimate goal.
Learning experience: I wasn't uninhibited enough during my first match with Kampong. You need to dare, and enjoy, during your first match, and I just wanted to do well too much.
Inspiration: Players who improve a team. Andrea Pirlo at Juventus back in the day, for example, or basketball player Lebron James with the Cleveland Cavaliers.
Annoying habit: Sometimes, I'm too focused. I'll only be paying attention to how things can be improved in the field, and I won't have much of an eye for my surroundings.
 
---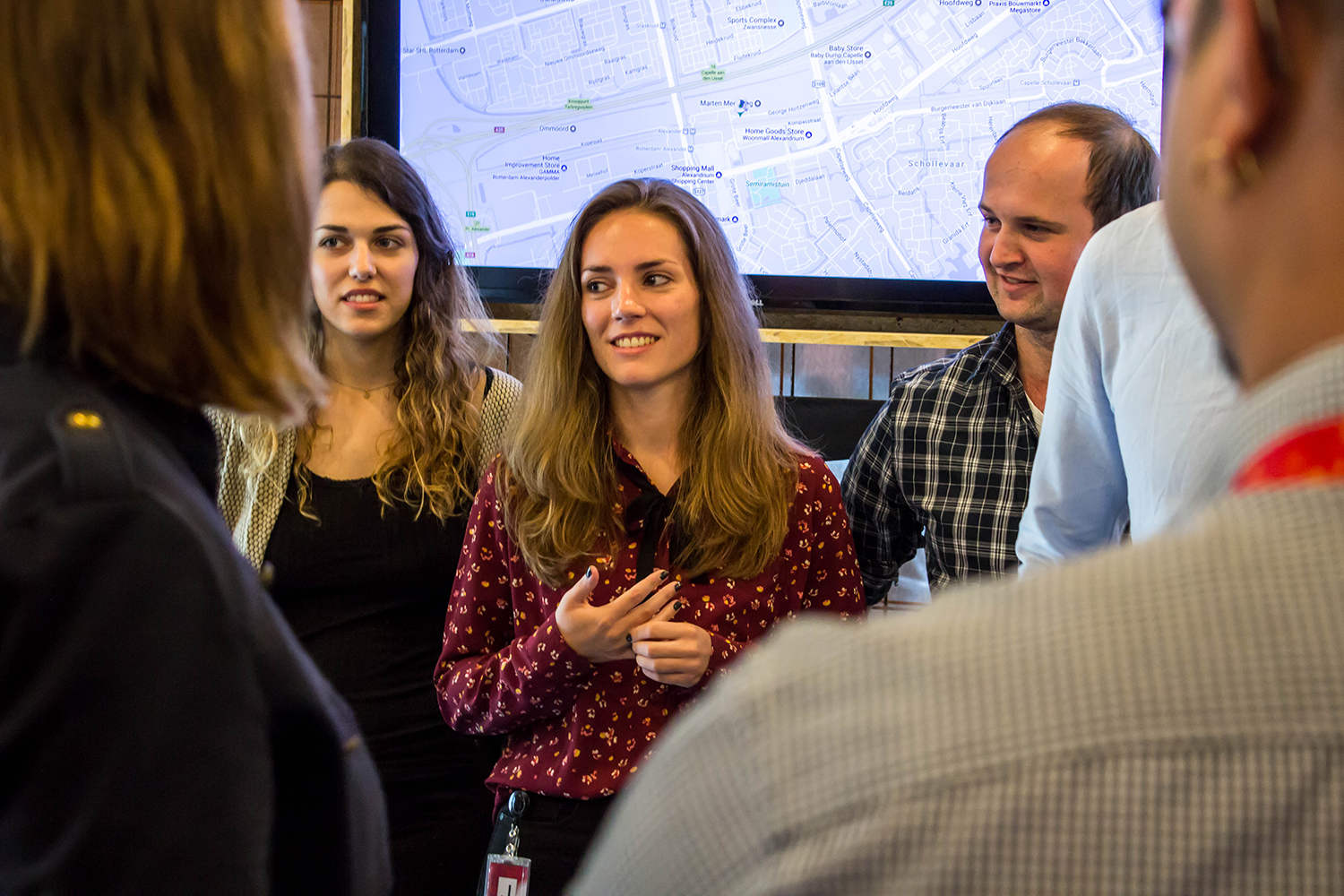 'I'd rather do something that's instantly applicable'
Debbie van Bommel (24) started working as a Data Scientist with a large IT consultancy organisation last June. She left the UU, where she'd been working on a research project. A remarkable step, because everyone had been predicting a flourishing academic career. "It made sense to do a PhD track, but I preferred doing something that's instantly applicable." She graduated cum laude from the UU research master Developmental Psychology, as the best student of her year. "I just did what I liked, and wanted to produce things I was satisfied with." She won the Unilever thesis award for her thesis on the relationship between mothers and teenagers, as well as the Royal Holland Society of Sciences and Humanities thesis award. She used a new, relatively unknown, analytical method. It was a gamble that drove her to despair at times. "A month before the deadline, I was still stuck, hands in my hair, but I really wanted to do it this way. I managed, finally."
Ambition: Using Data Science in such a way that it improves the wellbeing of large groups of people.
Learning experience: Many. So often, I thought I had to do everything by myself. I learned I could also simply ask for help.
Inspiration: My grandfather, a bon vivant. As a farmer, he had to work very hard, but he always managed to free up some time to spend with friends, family, and the society life in his village.
Annoying habit: I eat so slowly that I need to get up twenty minutes earlier.
 
---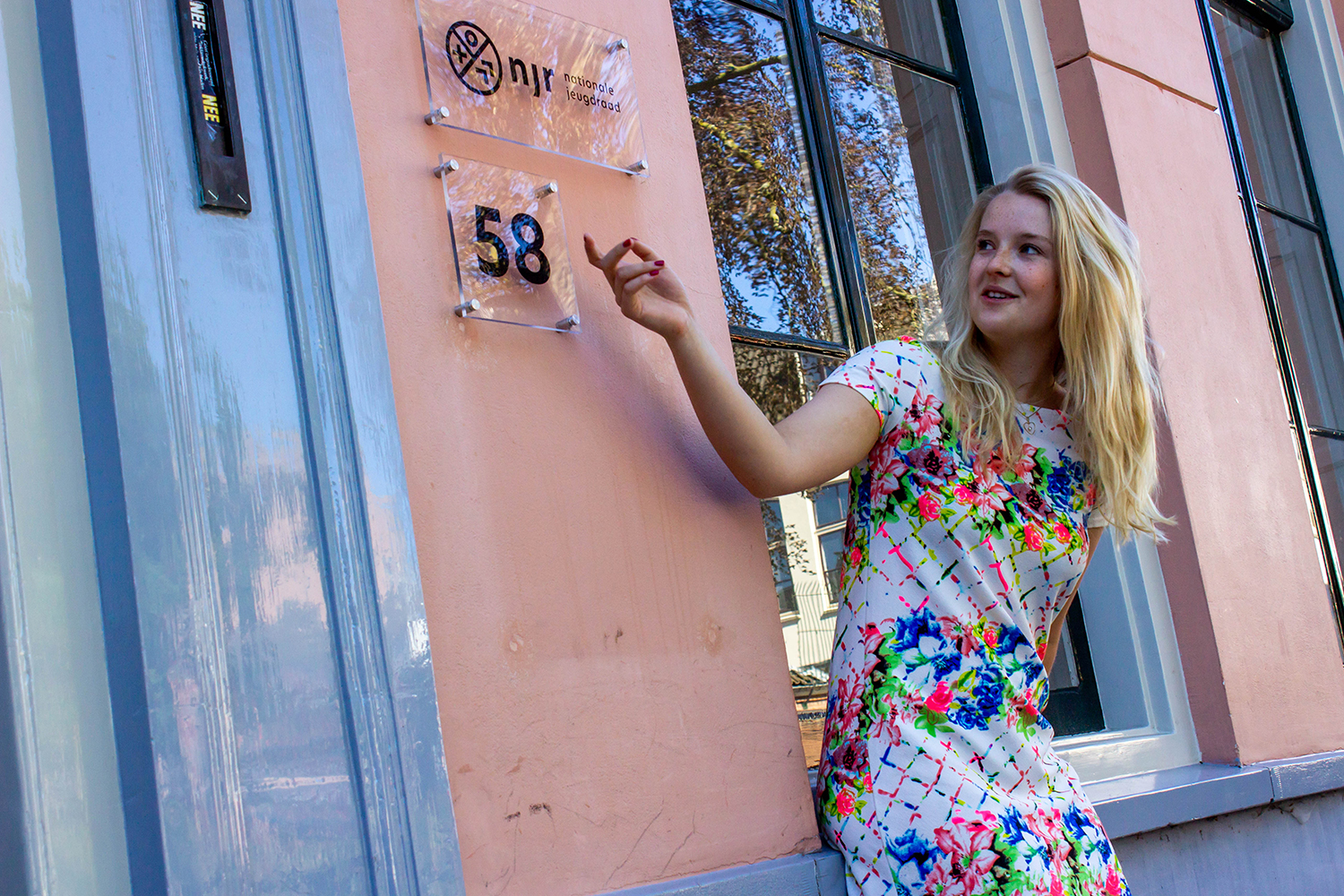 'You're not there as audience'
After an internship in New Zealand fell through, an acquaintance brought the National Youth Council to her attention. That seemed like a good plan B for Luce van Kempen (23). The next year, she became chairwoman of the interest association, which has 42 member organisations, from scouting to the ISO, and with a reach of 350,000 people between the ages of 12 and 30. Because she's "in love with this job", she applied for the same position once more, and was unanimously chosen to be chairwoman for another year. The bachelor's student of Governance defends the interests of youths in many ways. "Because of the ageing of society, there's a lot less interest in young people, politically speaking. That's why it's important that in the debate about things like pensions and civic service, the voice of young people is also heard." For her work, she meets with ministers, for example. "You're really appreciated as a discussion partner. You're not there as audience."
Ambition: To become a political advisor to a minister
Learning experience: Realising that all member organisations could do their part, and help make the difference. And that an initiative can actually have an effect. I'm in discussions about civic service, for instance, because I sent an email requesting it.
Inspiration: My 90-year-old grandmother, who's still the cleverest of the family, and Mariëtte Hamer, chairwoman of the SER, with whom I collaborate. She convinces people without losing sight of the goals.
Annoying habit: I tend to talk too fast, and I can't keep my legs still.
 
---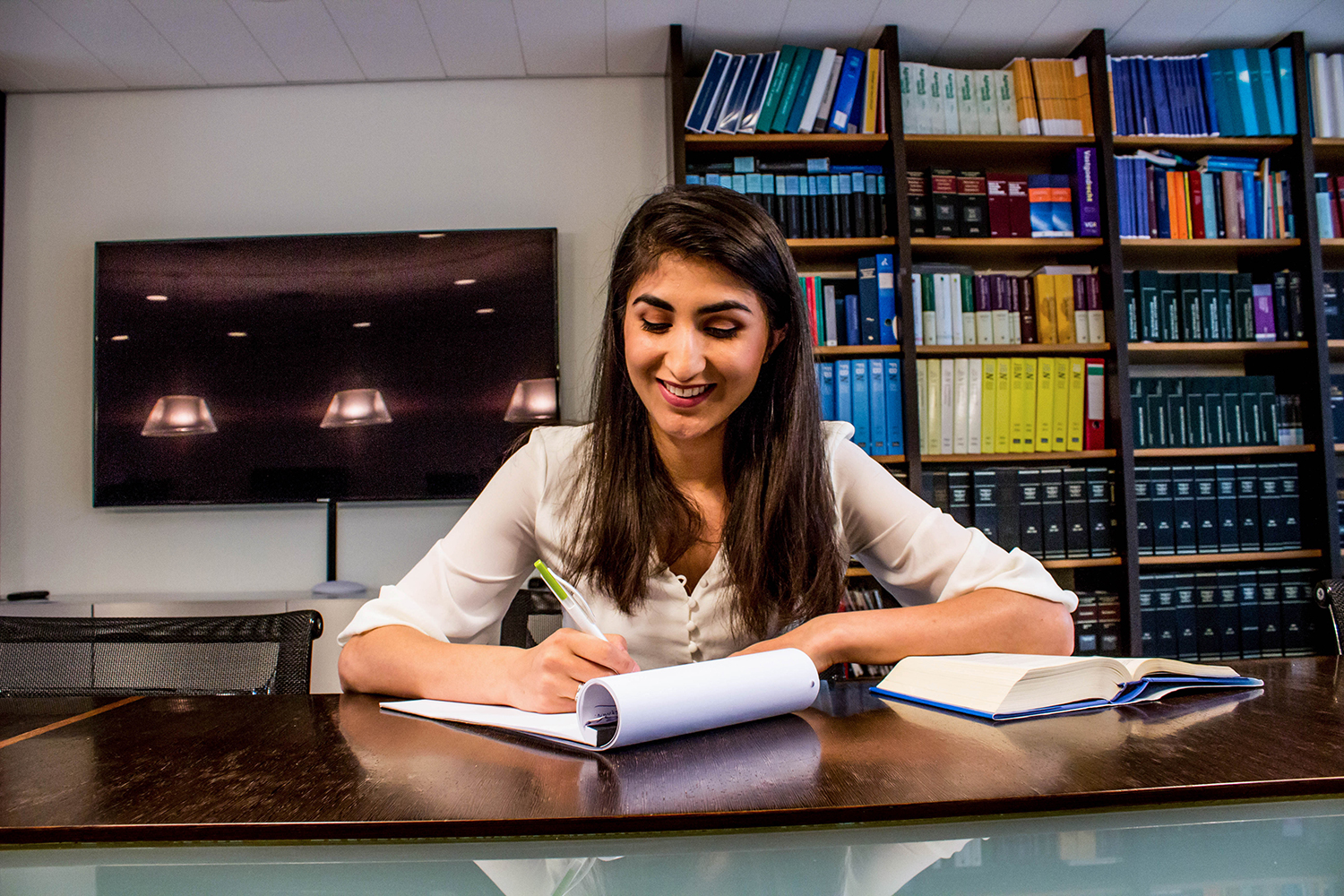 'I benefited from the mistakes I'd made before'
Idya Karimi (26) experiences the best moments when she crosses the finish line at the end of a marathon. "That is such enormous gratification, especially because you know how hard you've trained." It characterises the legal expert. Her studies, too, were all about disciplined work towards an end goal. It resulted in a 9.5 grade for her master's thesis, and no less than three thesis awards: one from the Utrecht-based Molengraaff Institute for Private Law, and two from personal injury law offices. Idya hopes the recommendations from the thesis, to eliminate discrimination in determining compensation for children with personal injuries, become standard advice. She plans to spend the next few years fighting for that goal. She's considering continuing with research, but first, she wants to gain some experience working as a personal injury lawyer. Thanks to her thesis, she could start work at a large firm. She's enjoying it: "It's super fun, and educational, to experience what this practice is like."
Ambition: I'd like to make a difference in other people's lives. As a personal injury lawyer, you can really mean something for people.
Learning experience: In an earlier master's I did, writing my thesis was such a laborious process. In this second master's, I benefited from the mistakes I'd made then.
Inspiration: My mother and Usain Bolt, both of them go-getters who show hard work pays off.
Annoying habit: I'm very critical of myself.
 
---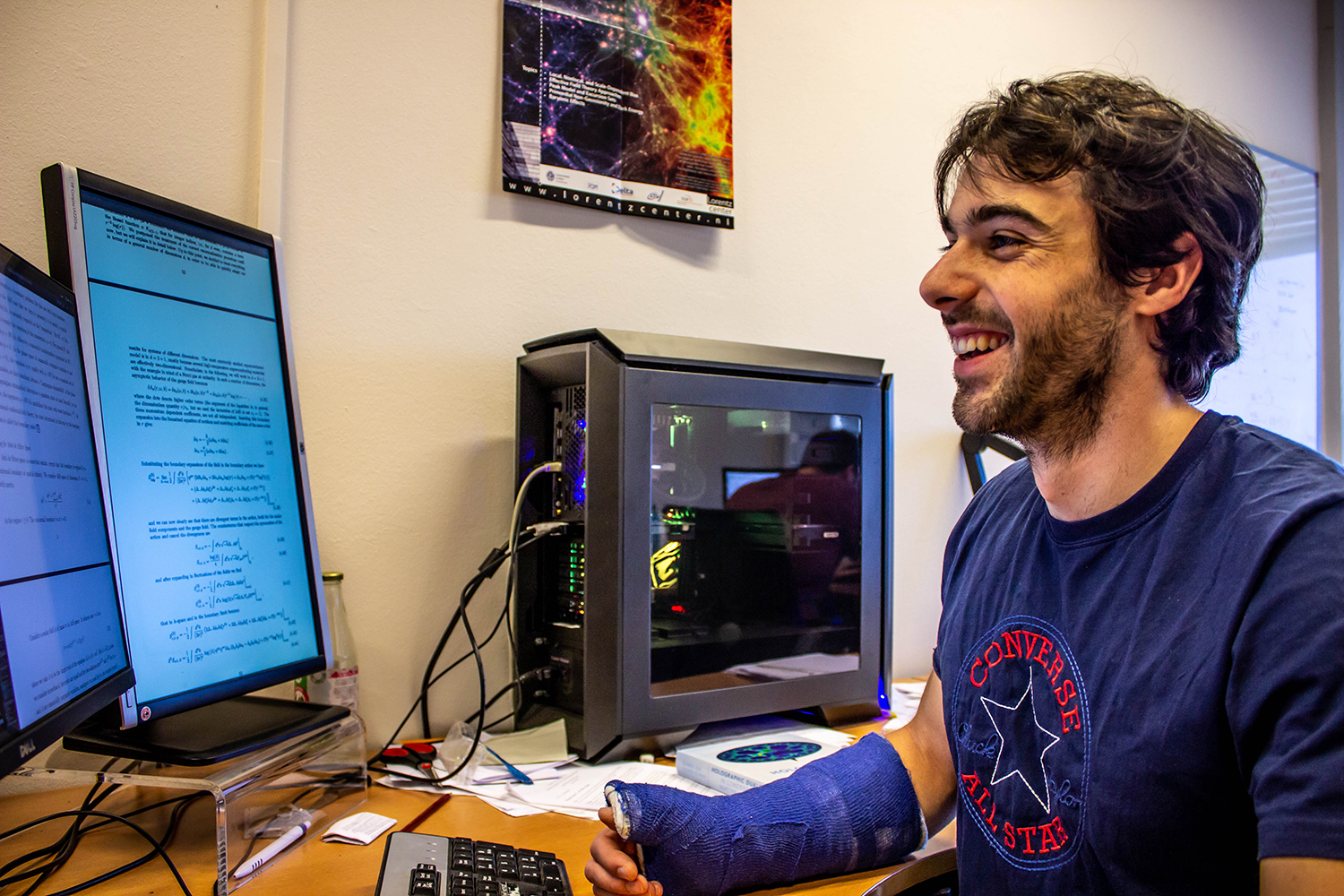 'I just worked hard and enjoyed it'
With his final research project, Enea Mauri (25) attempted to better understand superconductivity at room temperature. He wanted to add a practical dimension to his studies of Theoretical Physics, and the world is eager for efficient energy. Superconductivity currently only works at sub-zero temperatures, an old scientific problem. The jury of the Shell research award was impressed and awarded Enea the prize, saying he's "a mature researcher" who's way beyond what you can expect from a master's student. He himself remains humble: "I just worked really hard as always, and enjoyed it immensely. And I think there's still so much to learn." In the meantime, Enea has started a promising PhD track in Utrecht. And to think that during his bachelor's in Milan, he'd been seriously considering an athletic career in kayaking. "I think I made the right choice back then."
Ambition: A few years ago, I would've said: an academic career. I'm less certain now. I just want to do something that interests me, and that's useful to people. Whatever it might be.
Learning experience: The realisation that I owe a lot to the combination of my bachelor's in Italy with a lot of theoretical maths and my research-oriented master's.
Inspiration: Scientists, artists, or athletes, who get somewhere by working hard. Quarterback Tom Brady, for example, was never seen as a talent, but now he's the hero of American Football.
Annoying habit: Endlessly going back and forth when deliberating a decision.
 
---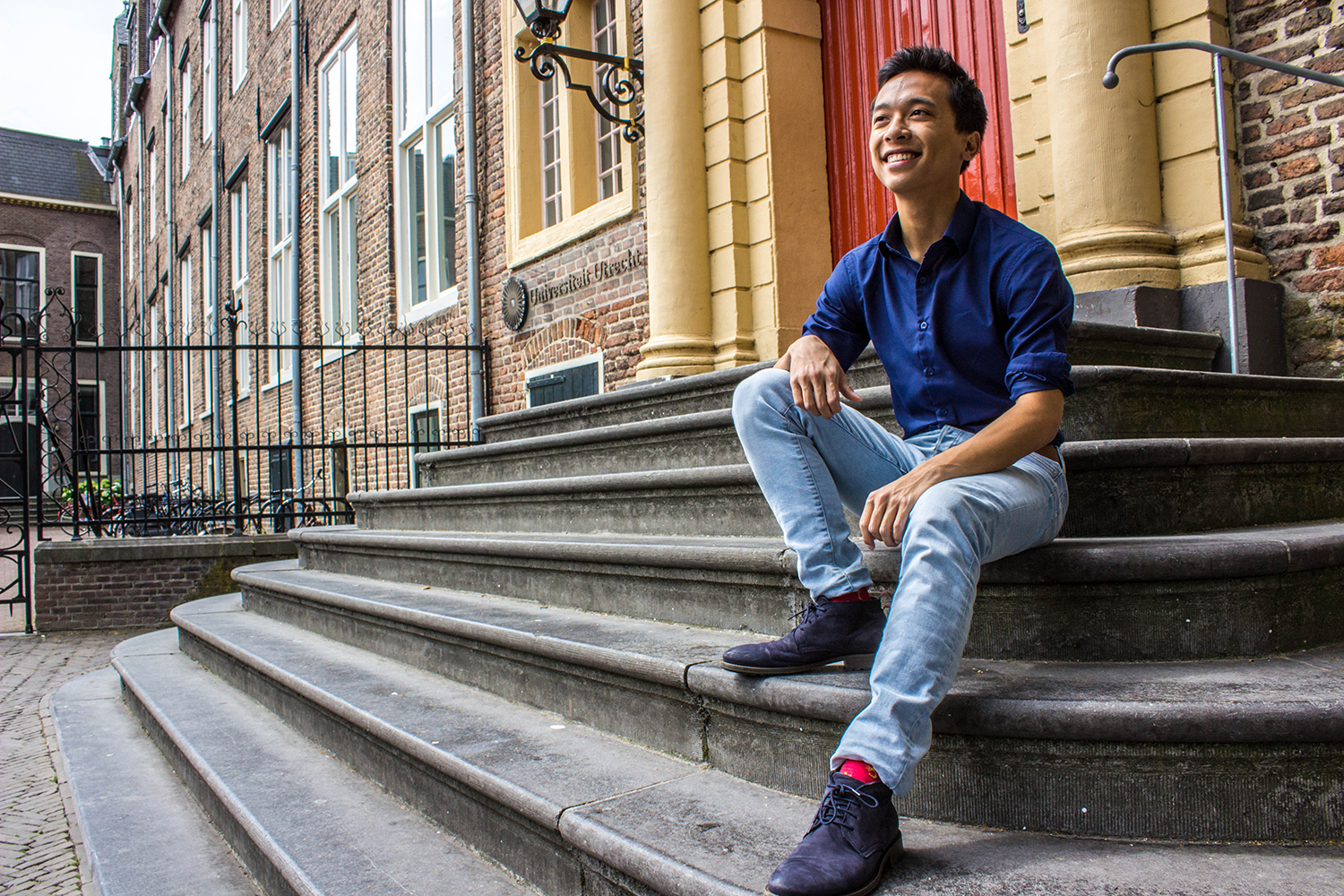 'I have a boundless ambition to do something about the world's problems'
Andre Damian, alumnus of the bachelor of Law, is only 22, but he's already the director of the philantropy branch of the British real estate organisation The Collective. After Andre'd sent the company's director a message, he gave Andre money to develop initiatives with social impact. He focuses on worldwide support of social entrepreneurs, in order to tackle problems globally. It's not a surprising move for him. During his studies, Andre did three minors that focused on social entrepreneurship, and he founded the network Leaders of Today. With the network, he encouraged students in over fifty countries to start societal activities. "When I look at all the problems in the world, it makes me want to do something about it. My ambition in this is boundless. I never think: I can't do that, because I don't have any experience yet. You shouldn't let yourself be stopped. What's the worst that can happen?"
Ambition: Contributing in a positive way to the lives of millions of people. I'm not sure yet in which way, but I know that's the goal.
Learning experience: Many of my classmates wanted to become lawyers. When I decided not to do anything with my studies, many people said it was a shame. But I discovered it's truly a shame to do something I'm not passionate about! The non-traditional path makes me so much happier.
Inspiration: RuPaul Charles: a drag queen, actor, model and singer from the USA. He shows that being yourself is much more important than what other people think of you.
Annoying habit: Brooding too much. I'm a perfectionist, so I'm often deliberating far too long about something that's not even that important.
 
---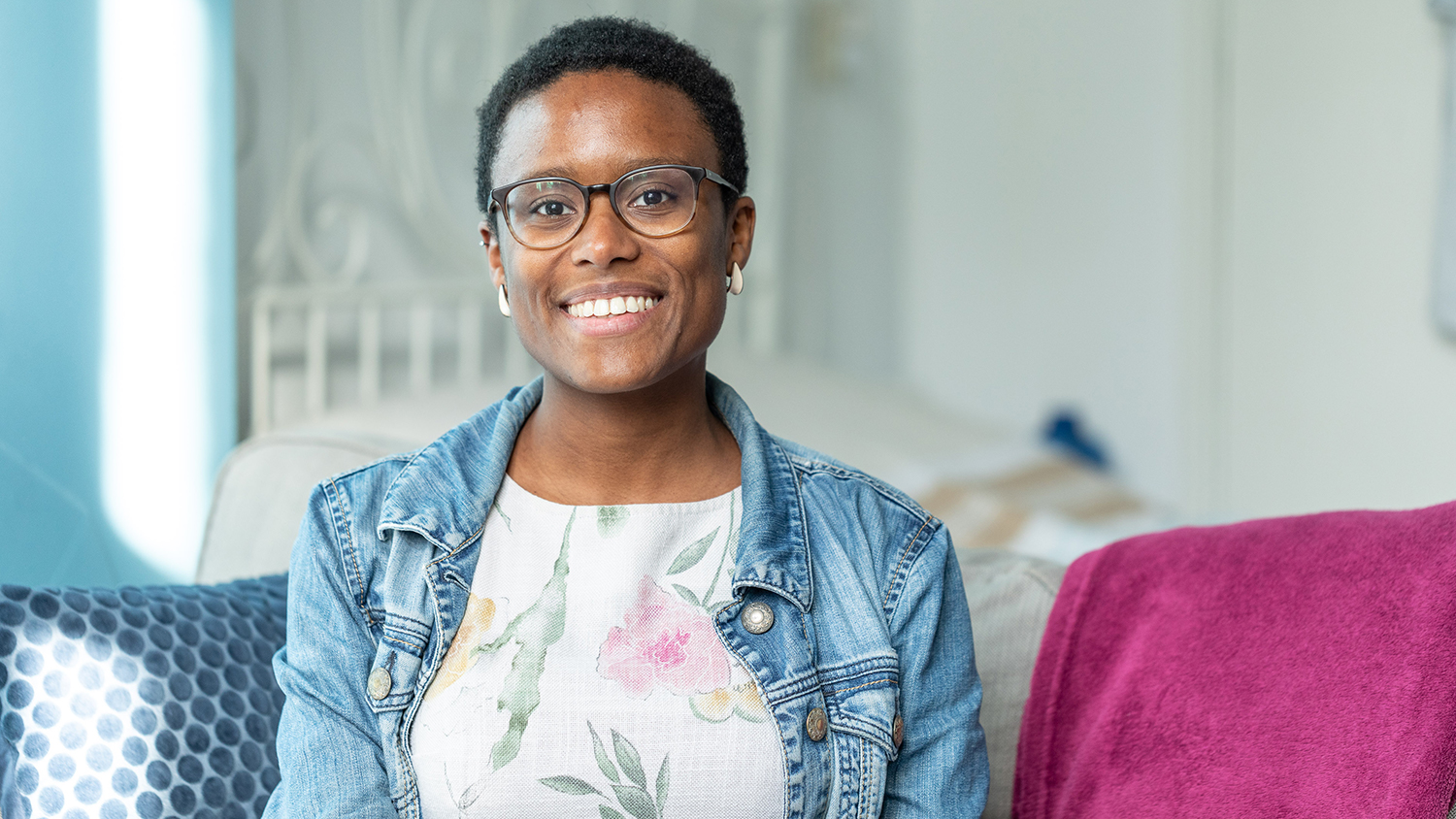 'I learned to carve out my own path'
If Bina Chirino (24) has her way, she'll spend the next year in the University Council committed to student welfare. She's concerned about the fact that 62 percent of students experiences pressure to perform. Balancing your capacities and your boundaries isn't unfamiliar to the student of Language and Cultural Studies. This academic year, she was – among others – board member of pop-up restaurant Happietaria, and president of the publicity committee of student association SSR-NU. At study foundation Alias, she was treasurer of the lustrum committee, as well as chairman of the almanac committee. She also became an active member of the Utrecht youth branch of the ChristenUnie party. The involvement didn't come out of nowhere: "My mother is always 'just' helping someone. It gives me energy to do the same. It's a good experience to have alongside my studies." She does need to prioritise. "I skip many family events, and I don't do as many fun things with friends, but my relationships don't suffer from it. When I'm there, I really take the time."
Ambition: No idea. I don't plan ahead for more than two years, so I'm making sure I have a lot of options.
Learning experience: In the second year of the bachelor of Governance, I discovered I wasn't passionate enough for this study program. I'd chosen it with social expectations and career perspectives in mind. It taught me to carve out my own path.
Inspiration: My father, because he always kept learning, my mother because she does what makes her happy, and my sister because she's incredibly dedicated. She started at vmbo-kader level high school, and she's soon graduating from hbo.
Annoying habit: I don't avoid confrontations, because I think it leads to solutions.
 
---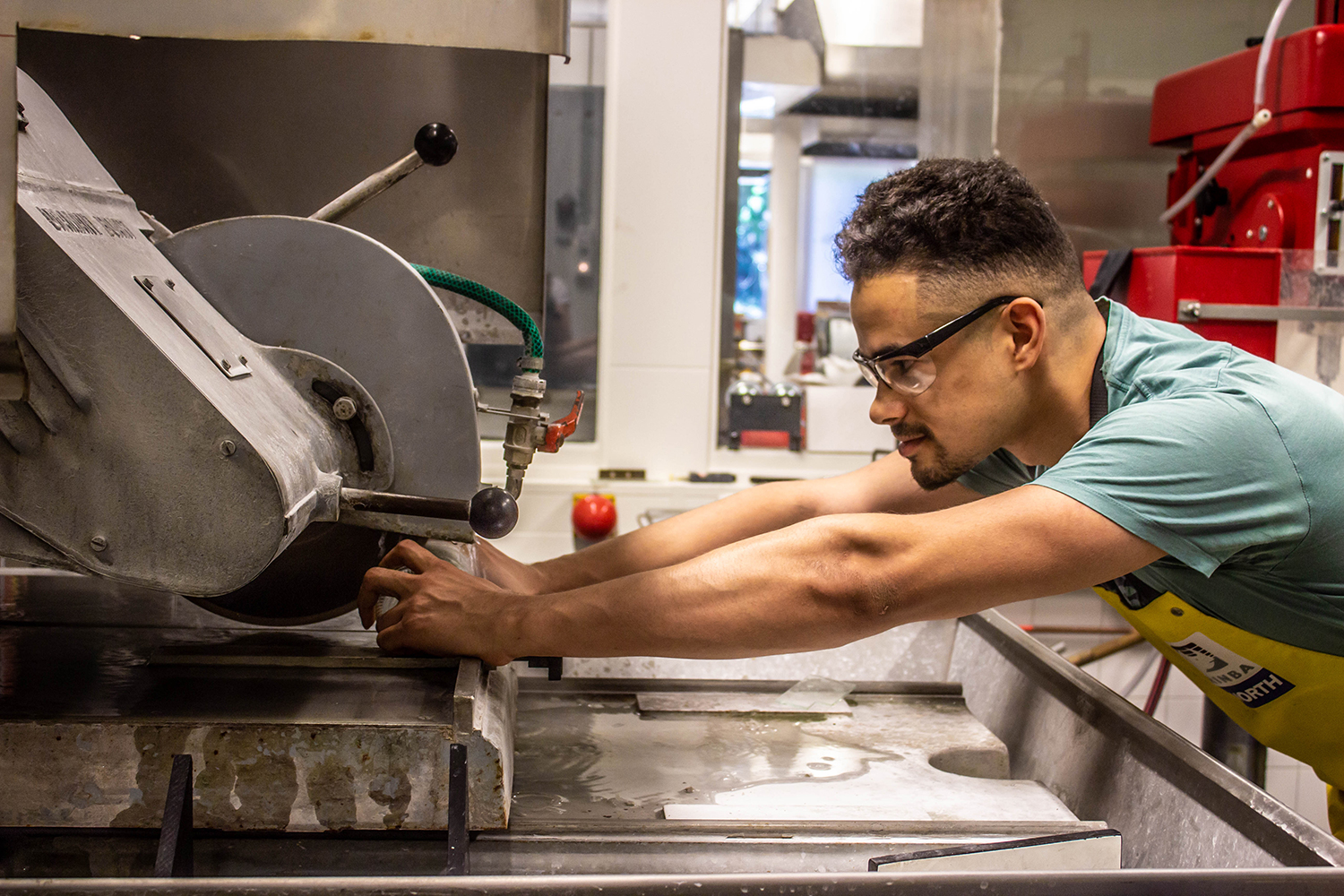 'Doing everything halfway makes me unhappy'
Jermain van der Graaf (25) is alumnus Economy & Business Economy. He's surprised about the fact that empty wine bottles are put into the glass recycling containers. That could be done differently, he thought. Together with Juan Diego Flores (27), he then started a company called Rebottled during his studies. They 'upcycle' empty wine bottles from restaurants and cafés to drinking glasses. The duo doesn't just want to change something in the field of sustainability, but socially, too. That's why the company employs twenty people  with poor job prospects. His studies could have led Jermain to a job at a bank, but he prematurely quit his internship there in order to fully commit himself to Rebottled. "Working at a bank gives you security in terms of salary, but what you contribute to the world in a job like that just isn't enough for me. A few figures on your bank acount is fun for a while, but it's much more meaningful to really change lives."
Ambition: Being known as someone who's had an impact on the world with multiple companies.
Learning experience: The moment during my internship when I realised I was doing too many things at once, and had to choose. Doing everything halfway was making me unhappy. So I quit my internship at the bank, a month before my end date.
Inspiration: Barack Obama's speeches. He really knows how to inspire people, get them on board, and starting a movement that way.
Annoying habit: I'm a horrible loser in games and discussions.
 
---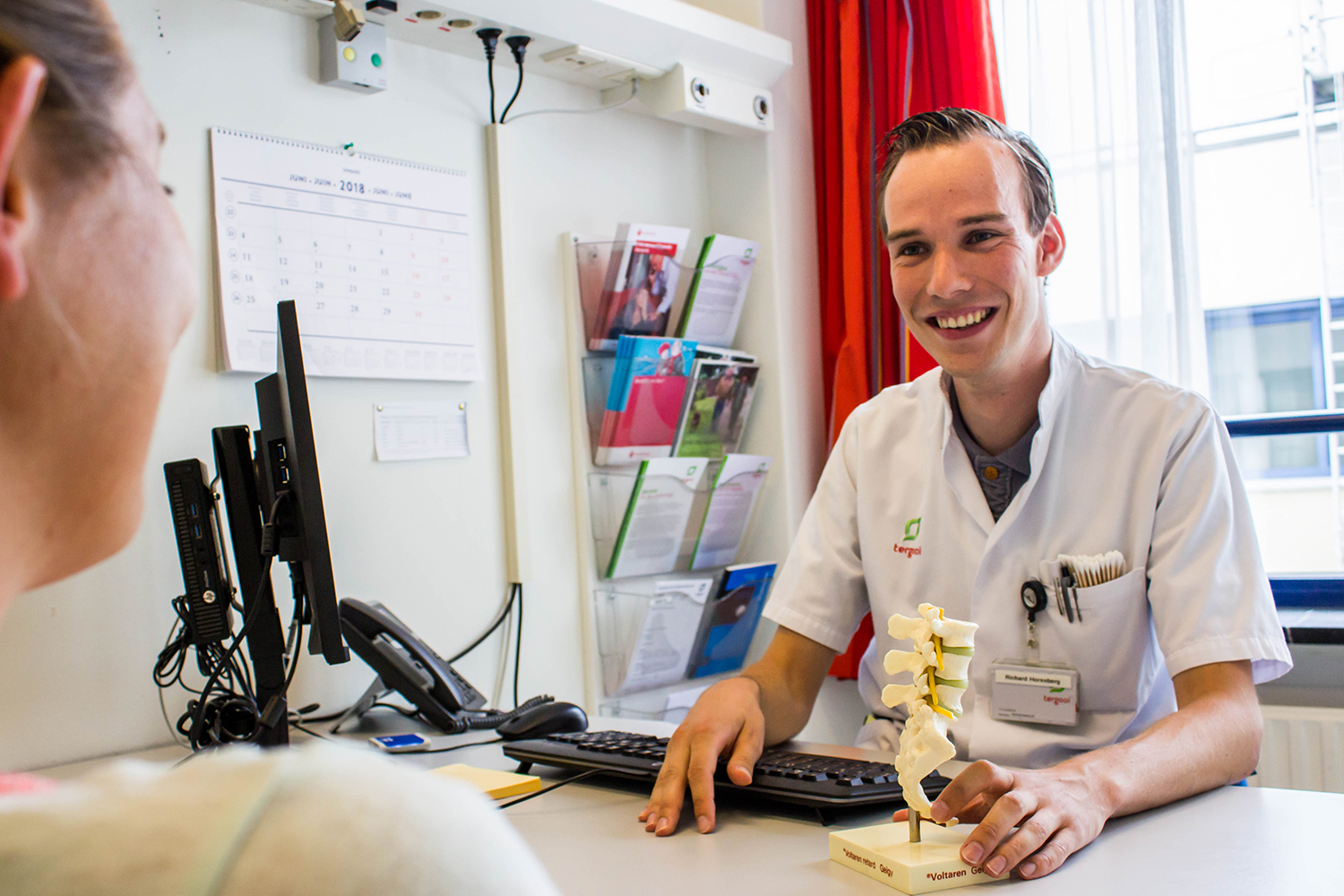 'Students with a disability need extra attention'
Many students with a disability encounter problems at Utrecht University. Even though they often solve these problems themselves, medicine student Richard Horenberg (24) thinks we need to pay more attention to this group. "Even if you're not living with a disability, student life can be very challenging, so students who do have disabilities need extra attention." The medicine student was strengthened in his conviction by the fact that the UU's score on 'accessibility' in the National Student Questionnaire went down. An additional study he did with a fellow student resulted in the founding of the Platform Unlimited Studying. The platform now supports students with information, buddy programs and a listening ear when wanted. The initiative has already been awarded the city of Utrecht Accessibility Award. "I'm getting so much energy from this additional challenge next to my studies, because you see how much you can mean for someone else. I can then put that energy into my work in the clinic during my residency."
Ambition: Being able to mean something for someone else, for instance by helping them as a doctor.
Learning experience: During my residency, I noticed you can't help everyone. At a certain moment, you need to accept that the end of someone's life is near, and that you can't do anything but make them as comfortable as possible.
Inspiration: My parents, because they've always taught me that everything is possible if you just go for it.
Annoying habit: I like preparing roast chicken a few times a week. My housemates eat it so often nowadays that they've started to say: 'Oh no not again?!'
 
---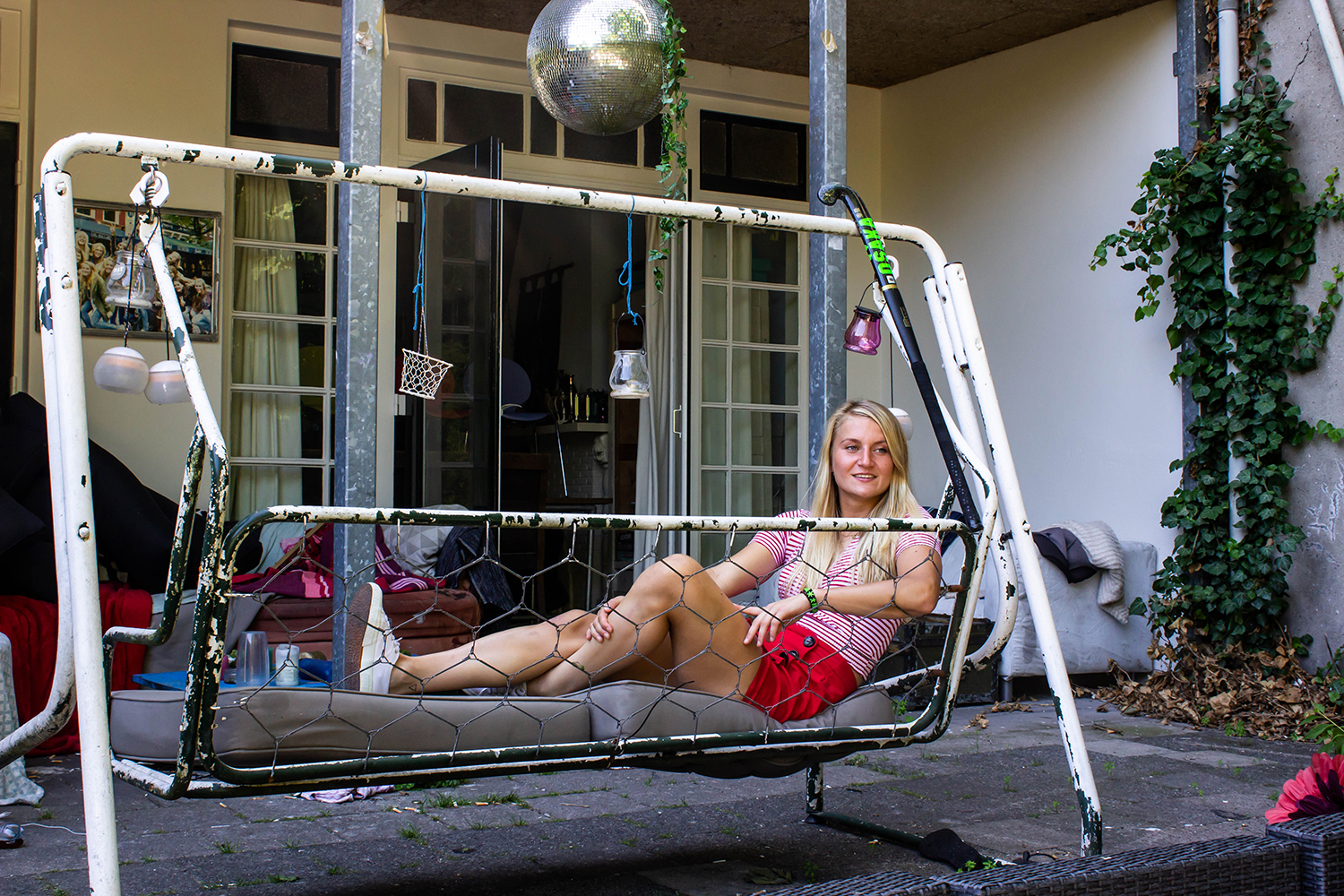 'I'm glad I pushed through'
Laurien Leurink (23) is the most successful UU hockey player of this moment. In 2016, she was the biggest surprise of the Dutch selection for the Olympics in Rio. She still feels a little conflicted about that tournament. "It was an amazing exprience, but I'm bummed that we won silver instead of gold." She did win at the European Championships in Amstelveen. The psychology student scored the most beautiful goal of the tournament. "Family, friends, everyone was there. That was cool." This spring, Leurink wrote her bachelor thesis after five years of studying. It had to be done before the World Championships, held in London this summer. "The combination of top hockey and studying is hard, but I'm glad I pushed through." After five years, she'll also have to leave her UVSV womens house near the Wilhelmina park, and she's switching to a new club. She's going to do a master's program, but she doesn't know where yet. Taking courses until Tokyo 2020, and then graduating, that's the new plan.
Ambition: Gold at the Olympics in Tokyo, of course
Learning experience: Having finished my bachelor's thesis, proves once again that I can do anything as long as I plan well.
Inspiration: Both the hockey players who are completely committed to their sport, and my housemates and friends who always have time for me. I need those two worlds.
Annoying habit: Procrastinating when faced with obstacles. If I know I can't make a deadline, I tend to postpone emailing my professor for far too long, for example.
 
---
Translation: Indra Spronk