Everyone had something with Matthias Jorissen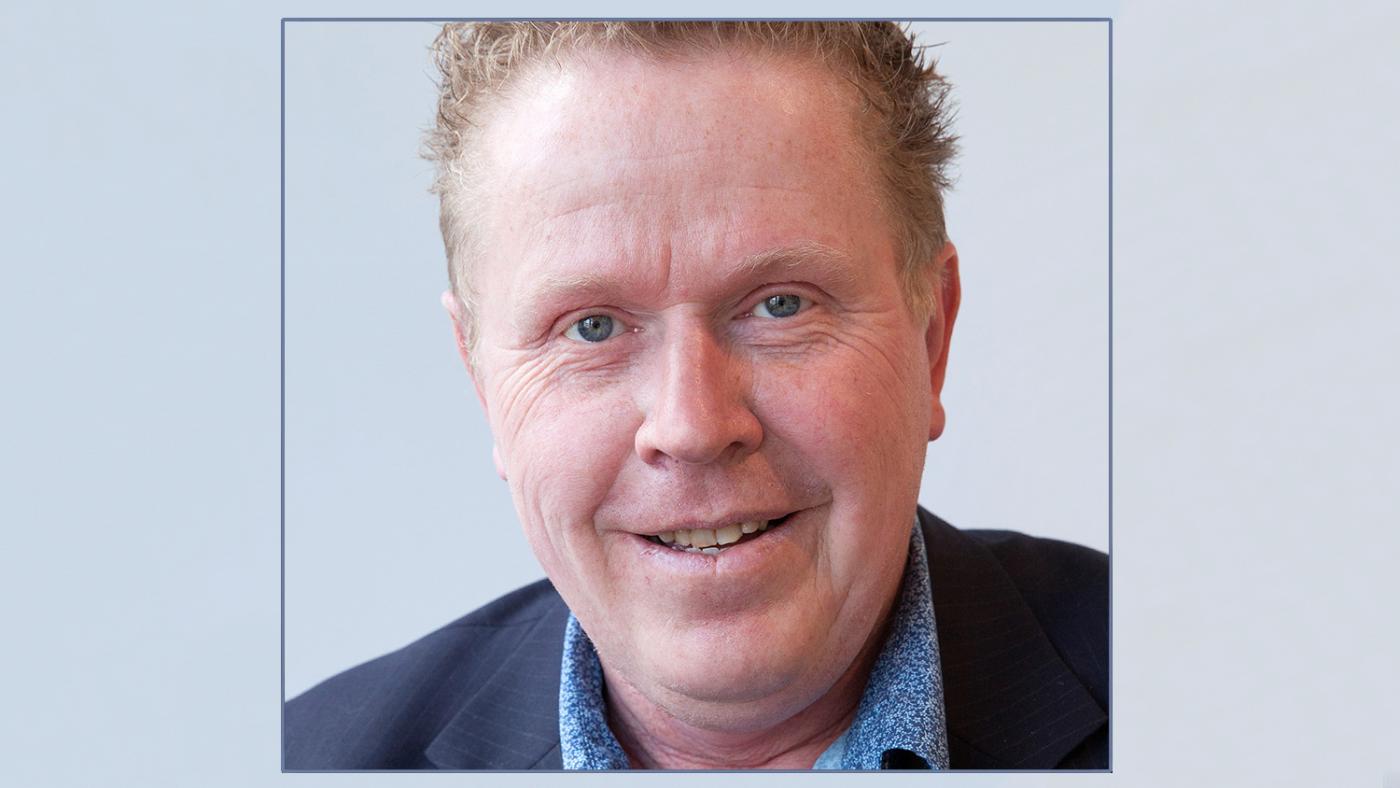 Many visitors at Matthias' funeral shared the same feeling: 'I thought my connection to him was unique, but what I had with him, is what these eight hundred others had with him, too!' Marian Joseph, Matthias' partner and colleague, stressed that knowing this doesn't diminish that connection in any way. Her husband was just very friendly with many people.
Once, he'd said he wanted to become a journalist or mayor, but that never came to be. Although: after his passing, his neighbors in Utrecht's Vogelenbuurt did call him the uncrowned neighborhood mayor. From his bench in front of his house, he started conversations. He knew everybody, connected people with each other, and took action whenever he felt something had to change in his neighborhood. The pastor's son had distanced himself from the church, but some of its values filtered through to his own life. He was caring, warm, sociable and generous. When his choir needed a keyboard, but didn't have the means to pay for one, he bought it himself – and that wasn't the only time. In the hallways of the Faculty of Law, his social side was the first thing people remember about him. If he wanted coffee, he'd come back to the office with a tray full of coffee cups for everyone in the hallway, passed them around, and chatted about the latest academic news with everyone there.
Matthias, who was chairman of the University Council from 2006 to 2011, was a walking, talking encyclopedia. An ideal go-to person for any question, but a predictor, too. Predictions about who'd be made chairman or director, often came true. During meetings, he constantly whispered in the clerk's ear how he thought people would react to each other. This was done with a high dose of humor, which made said clerk struggle to hold in his laughter, while Matthias himself kept a straight face the entire time. As his son described him: he was annoyingly funny. His jokes were often right on the edge. He remained the playful and naughty person he'd already been as a UU student of socioeconomic history. That made him a popular person with the student members of the council – he was still one of them. Where staff members of the council tended to lecture the students, he did the opposite. Matthias gave them as much freedom as possible, visited social drinks, and even managed to get them an annual subsidy for buying suits, so they'd be dressed to the nines.
He was not a one-dimensional man with blinders on. Empathized well with others. You'd think a leftist 'grump' like Matthias wouldn't be enthusiastic about his daughter's plans to join the UVSV sorority, but nothing could be farther from the truth. He'd told her he liked it. Typical for Matthias was that he insisted he and his wife Marian raise their children Jewish. Even if it wasn't his faith. Even before he'd met Marian – they were both active in the faculty council as students – he'd been interested in Judaism. The events of World War II affected him enormously. His choice to commit himself to the Jewish community, could be seen as a contribution on his side to the recovery of that which had been lost.
Standing up for minorities, for the rights of all people, were main themes in his life. Employee and student participation was a part of that, as were political engagements. For years, he committed himself to activities for the PvdA party, but when he felt the party took the wrong path in the refugee issue, he switched over to D66. The party, which he'd felt was too far right, now felt like home.
The refugee theme, interestingly enough, played a large part at the end of his life. In December, Matthias and several colleagues visited the theater show A Room With A View, partially played by actors from slums and refugee camps. Afterwards, he decided instantly that everyone at the UU should see the show. The actors, from countries such as India, Ghana, Pakistan, Palestine and Iraq, played a show with masks on. With a lot of mime, live music, improvisation and tragicomic stories, they played the employees of a hotel in preparation of an important event. They included types like a dictator, an old woman, a manager, and a refugee. Matthias sat in front, arms crossed, legs stretched out. Captivated, touched, and enjoying. His body language showed his engagement. He laughed, showed emotion, got wound up, and participated when the audience was asked for feedback.
In his enthusiasm, he immediately walked over to the theater group's leader at the end of the show. "What does this show cost?" As advisor for refugee project InclUUsion, he wanted to get the entire UU to see the show. He'd pay 1,000 euros from his own pocket, but that wasn't enough to get A Room With A View to the UU. To reach that goal, colleagues have started a crowdfunding initiative. The goal is to have the show come to the university soon. Those who donate, will automatically get a ticket to the show, regardless of the amount of money they donate, so even students will have the possibility to come and watch. Exactly as Matthias intended.