The experiences of the corona generation: 'I don't feel like I'm a student'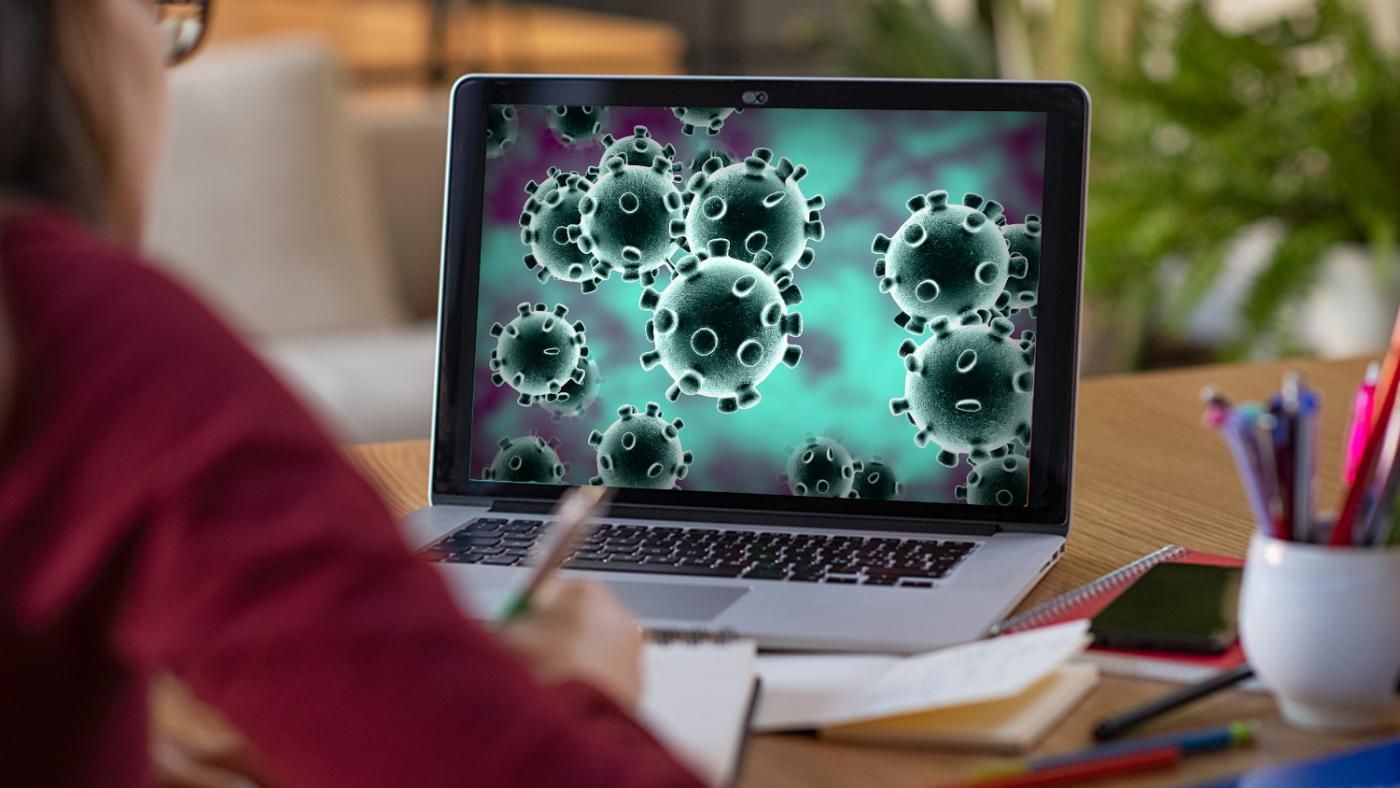 Photo: Shutterstock
David was looking forward to a gap year when corona reared its ugly head. "It didn't seem like a good time to take a gap year, so I decided to start my studies after all." He chose Liberal Arts & Sciences, and wondered what the year would look like: "I knew what the programme was about, but I had no idea how much I'd have to sit at home. Would I ever have classes at university? I was hoping the first-year students would be given preference in physical classes."
For Yaël, things were different. She'd known for a long time that she wanted to study Law, but she, too, was nervous: "Because of corona, I wasn't sure what to expect, and no one could tell me. Would I be able to keep up online? Would I meet my fellow students?"
Maartje had already prepared for online classes. She started her Bachelor's in Sociology in September, a programme that has very few hours of physical classes even in normal circumstances. "Corona didn't play a role in my choice for a study programme, but the prospect of only going to university once or twice a week didn't make me very happy."
The lack of in-person classes is incredibly damaging to this generation
David, Yaël and Maartje belong to the corona generation. The first-year students who saw their final year in secondary school fall to pieces, and started their studies during a mild lockdown. No introduction week, barely any classes in campus. These are complaints that Lyle Muns, Chairman of the national student union LSVb, hears more and more often. He's worried. "It's so important that students are able to really get to know their study programme, a new way of learning, and new people to share experiences with. In-person education is essential in this; the lack of physical classes is incredibly damaging to this generation.
"We're seeing first-year students who don't know a single fellow student and who don't know where to go if they're struggling with something. These are students who are losing their motivation for their studies." The LSVb is also worried about this generation's mental health. "We're afraid that people will get lonely if they can't meet in person."
After two months, we're still breaking the ice
So far, sociology student Maartje is satisfied: "We can follow the lectures when we want, as they're pre-recorded. Then we have three to four working groups at the start of the week, one of them at the university. I try to ask a lot of questions during the online working groups, and to engage in the discussions. I learn best by receiving feedback, so I do learn quite a lot from my online classes by behaving this way. However, that's still a little easier to do in the physical classes."
Maartje thinks that the physical classes offer an opportunity to build a connection with fellow students: "Both the students and the teachers are aware that these moments are rare, so everyone's really using them to get to know each other. Now that everything's online, it's just a much slower process. An introduction weekend can usually quickly break the ice. But, in the current circumstances, we're still at that stage after two months."
Yaël, the Law student, also tries her best to keep up: "We have recorded lectures, and a working group once a week. Because we're taught in small groups, and we have to turn on our cameras, I do feel comfortable enough to ask questions. This way of living requires more time and independence, but so far, I'm doing okay. Still, with online classes it's harder to concentrate, and there's always less interaction than in physical classes, probably because you can't make eye contact."
I feel like there is a threshold for asking questions or joining discussions
Aside from the online lectures and working groups, the Law students have a meeting with their mentors once a week. "Teachers and students realise that this is the only time you see other people, so everyone does their best." According to Yaël, whether or not someone's able to keep up depends on whether that person looks for contact with other people themselves.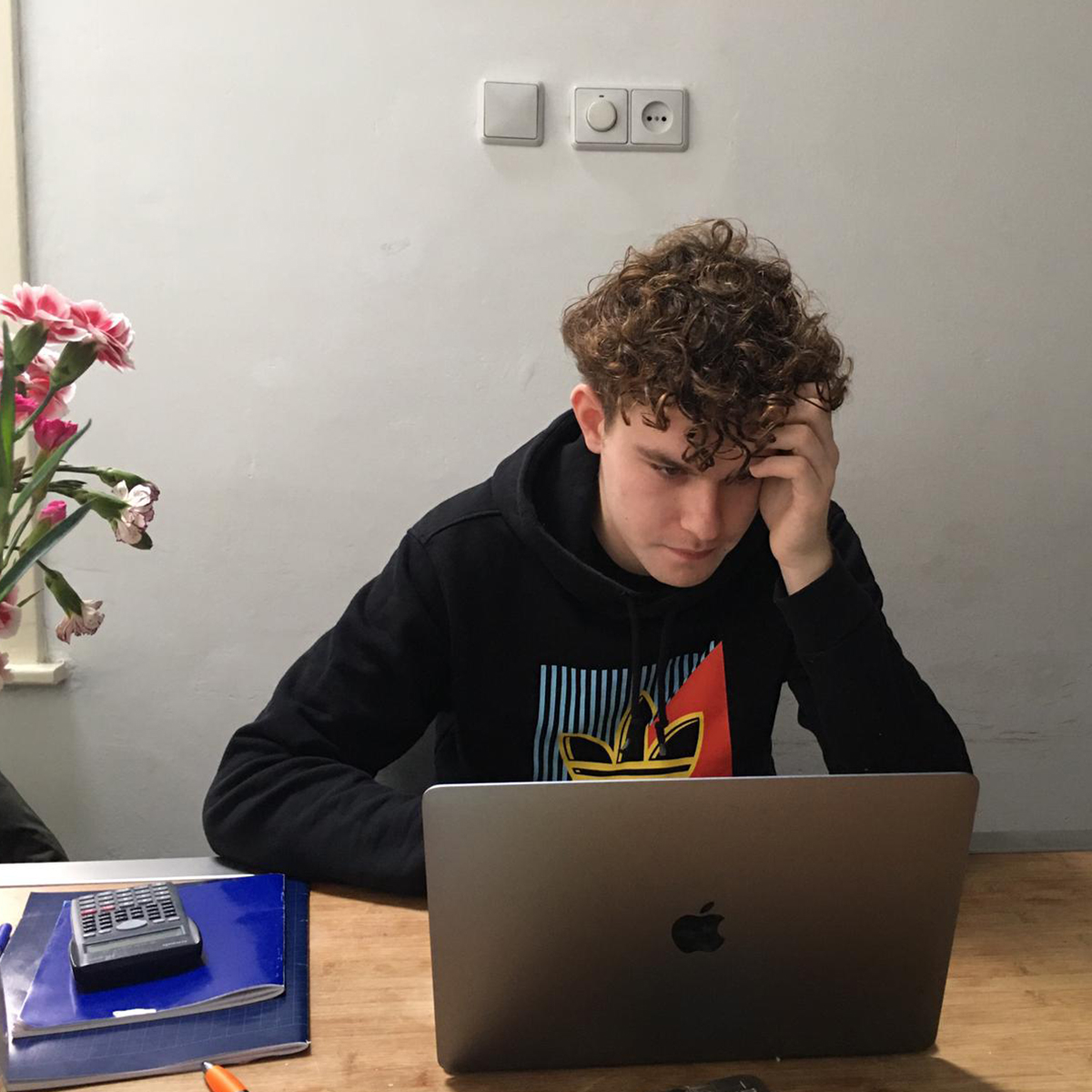 As for the offline meetings at the university, David seems to be the unlucky one of the three. "I've only had one working group in person, and one meeting with my tutor. The rest of the classes are all online. My mentor group organised drinks once, but I was unable to go, unfortunately." David barely knows any of his classmates or other students. "I don't really feel like I'm a student."
Studying from home is hard, he says. "I have two four-hour working groups each week. Sitting behind my laptop for so long is a real challenge. There's a lot less interaction between the teachers and students than there would have been during in-person meetings, and I feel like there is a threshold for asking questions or joining discussions."
For many students, the in-person meeting is the highlight of the week
This summer, UU asked the study programmes to pay more attention to the first-year students and offer them as much offline interaction as possible, to facilitate community building. Although the three students' programmes are mainly theoretical and perhaps easy to teach online, the importance of in-person meetings shouldn't be underestimated, says Bald de Vries, Director of Education of the Bachelor of Law. "We think it's important that the first-year students feel a connection to the study programme and get to know each other and the university. That's why we're aiming for as much in-person education as possible, but not a lot is possible within the confines of the Corona regulations."
The first-year Law students have an offline meeting with their mentor and ten students once a week, in which they work on legal and study skills. Although these aren't exactly "community building" activities, De Vries thinks it really helps that students are able to see each other in person. "For many students, this is the highlight of the week. But studying together via Teams also helps to foster a connection. Furthermore, the study associations at Law are pretty active, and many use those to interact with each other."
A lot can be achieved online
Vincent Buskens, Director of the bachelor's programme in Sociology, also acknowledges the importance of in-person education. "Getting to know each other benefits the interaction between students and teachers. That's why at Sociology, we focus more on community building. Each week, after their in-person working group, the students spend an hour with a mentor, tutor, or someone from the study association, in groups of ten to fifteen students.
"Still, a lot can be achieved online. Giving an online presentation, for instance, is a skill that's teachable, and that could very well be useful in the future. The quality of education doesn't just depend on the teacher, but also on the dedication and participation of students. In larger groups, students often turn off their cameras, which is a shame. If you're in a class as a spectator instead of a participant, you'll learn less, and it'll cost you more energy. To encourage participation during online classes, we make sure they're not too long, and we strive to achieve as much interaction between students and teacher as possible."
Students work together better if they know each other
Coco Kanters, Coordinator and teacher of the Writing Academy within the Liberal Arts and Sciences programme, also sees the importance of face-to-face contact between students, but unlike Law and Sociology, LAS consciously decided to teach exclusively online.
"We were able to maintain the quality by focusing on properly designing online courses. As a teacher, it can be tricky to teach a group in which half of the students are physically present, and the other half join in online because they're in quarantine, for instance. Moreover, with an online programme, you're already prepared for possible changes that the government might make in the future."
Kanters says that it's important to keep the students actively involved during online classes. "The students informed us that the working groups were taking too long, so we've now reduced them to two hours. During these working groups, I let students work on assignments in small groups. Because they get more than enough time to work on their assignment, there's also usually enough time for informal chats. Sometimes, we'll ask students to do things like taking a walk outside and take a photo of what's happening in their neighbourhood. This helps to build connections, and motivates students to get away from their screens for a bit. Students work better together if they know each other. We're trying to make that happen online by organising study days, a Teams environment for meeting each other, and creating contact between experienced students and freshmen."
Because of corona, students have fewer distractions, so they're more focused on their studies
So far, the study results are good, according to the teachers. "I feel like, because of corona, students have fewer distractions, so they're more focused on their studies," Buskens says. "This is reflected in the results: exams that were the same as they were in previous years seemed to have better results this year." At Law, Bald de Vries also sees a positive trend: the number of cancellations for the first exams is low compared to previous years. "I feel like the hybrid way of teaching does offer a good transition from secondary school to university. Although students sometimes indicate that it's quite demanding mentally, they seem to have found a rhythm." Kanters says that at Liberal Arts and Sciences, fewer students are dropping out than usual.
It would be nice to have more opportunities to see each other face to face
Sociology student Maartje is happy with her first block: "I'm lucky that my study association and study programme are really doing their best. That helps a lot. Of course it would be nice to have more opportunities to see each other face to face, but within the current boundaries, I think they're already doing a lot."
Although David felt well-prepared for his exams, he still would have liked to have physical classes. "It would be easier for me to approach a teacher in a classroom than it is to do so online. I also prefer to meet people in person, it's part of the whole university experience. It's nice to do things offline whenever possible."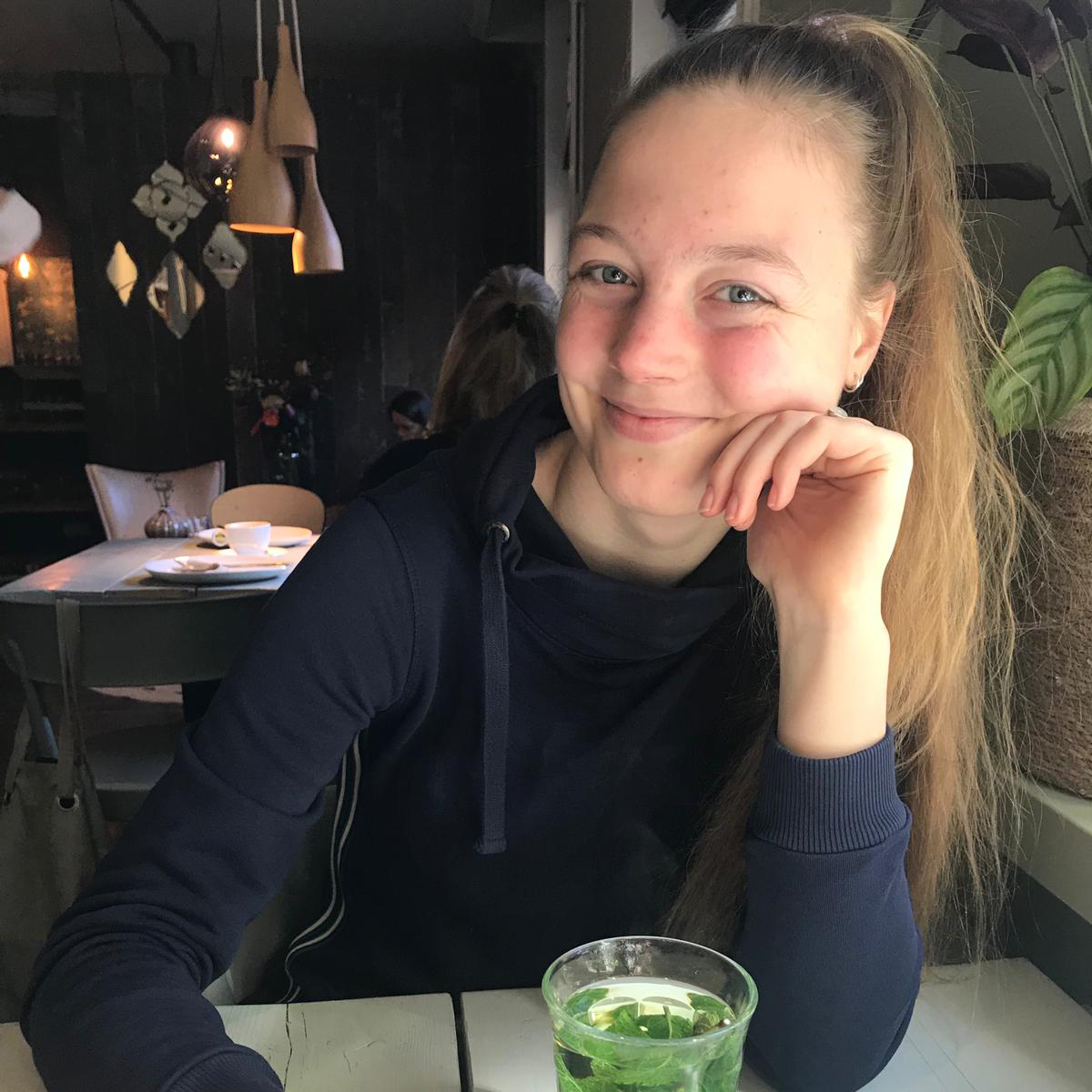 Yaël would have liked to have an introduction week organised by the programme. "There are a lot of students at Law, but it's still nice to start together. That creates a sense of community. It's always tricky with these circumstances, but I think something in small groups would have been possible. I was lucky enough that, thanks to the UIT and the student association I joined, I was able to get to know a little bit of student life. But I can imagine that things are a lot tougher if it's harder for you to go out and look for things like that."
Cause for concern
LSVb Chairman Lyle Muns thinks the UU isn't trying hard enough, however. "To us, this is cause for concern." The LSVb would like to see the UU teach hybrid classes as much as possible, giving priority to first-year students. The LSVb would also like to see the UU rent out external locations, such as empty theatre or conference halls, but rector Henk Kummeling already stated that he's not planning to do so.
Still, the UU wants to keep its finger on the pulse. A questionnaire about online education and wellbeing in the first block will be sent to all students on November 29. The initiative indicated that the university hopes to learn from the students' experiences during block 1. The results of the questionnaire will be published in early December.