Living on your own for the first time
'The first thing I thought was: I have to call my dad'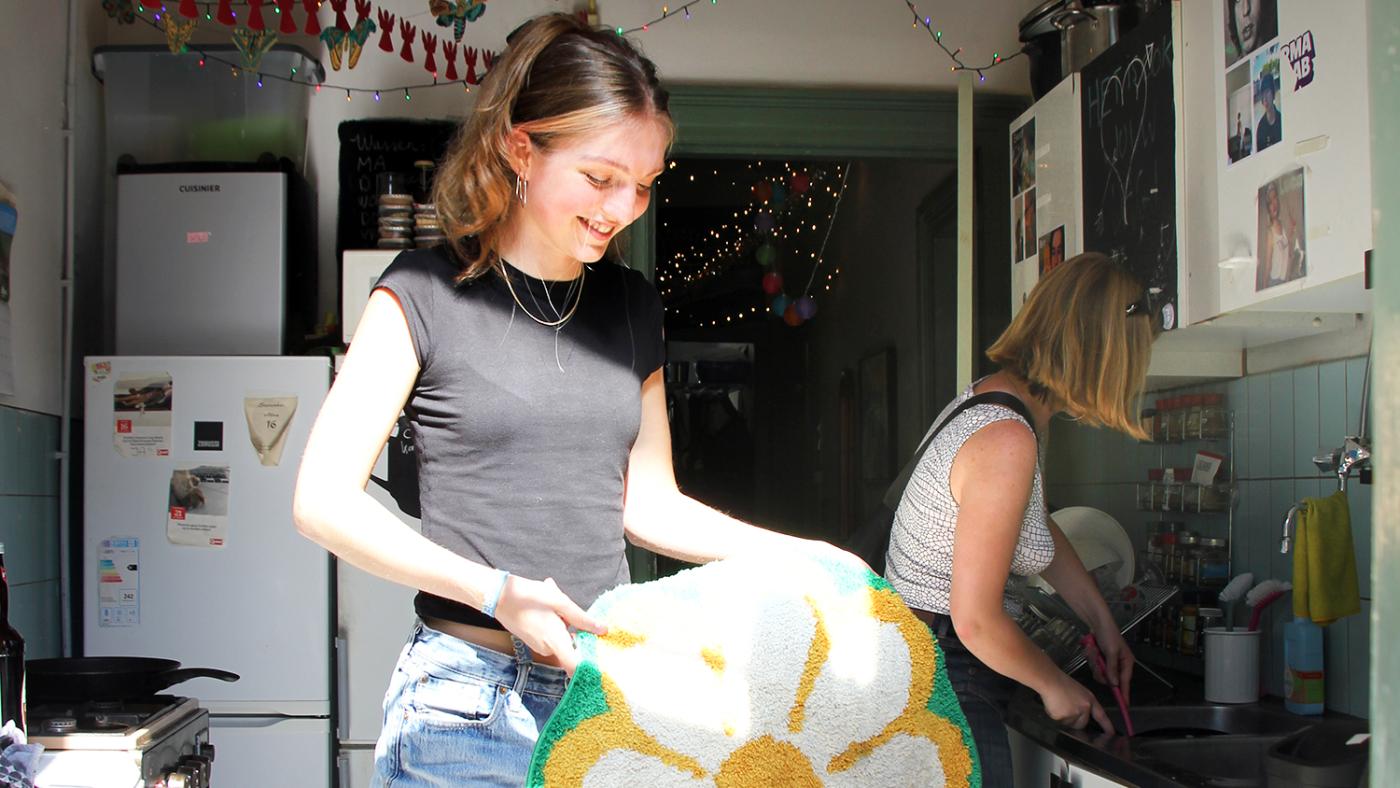 Photos: Julie Nijburg
What do you mean dirty dishes don't magically wash themselves, the pile of clothes in the corner of the room is still there when you get home, and laundry just keeps on multiplying? Not to mention how fast mother nature can be: even without sun or water, life can still grow at the bottom of a dirty coffee cup, in shades of blue, green, and light pink that beautifully match your bed linen… Which, by the way, also needs to be washed.
When Maren (19), who is pursuing a Bachelor's degree in English Language and Culture, moved into her new home two weeks ago, she felt all grown up. As she had a drink with her roommates in the backyard that evening, she felt that a new, independent phase had begun in her life. Reality didn't take long to hit her: the next morning, the chain of her second-hand bike (recently acquired through Martkplaats) broke when she was going grocery shopping. "The only thing I could think was: 'I have to call my dad!'"
As a true independent student, she managed to suppress that urge and walk to the bike repair shop instead. But little issues arose everywhere in the days that followed: At what temperature should she wash her clothes? Which products should she use to clean the toilet? "My housemates were really sweet, they helped me figure out a lot of things."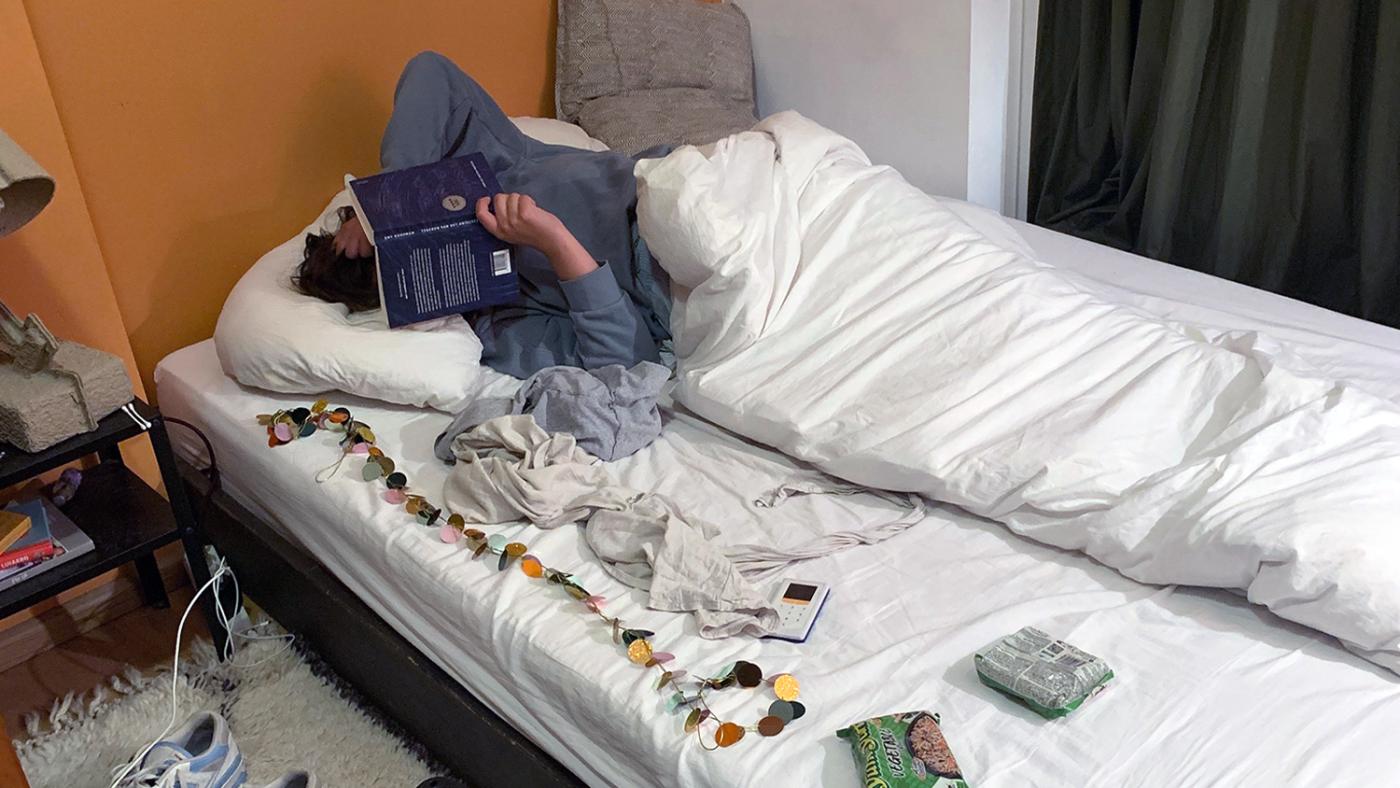 Social dynamics
Maren is living in a room previously occupied by her sister, who is now living together with her boyfriend. She got lucky: otherwise, she would have had to travel back and forth from Maastricht, her hometown. Many of the items in her room are hand-me-downs from her sister, such as the cream-coloured Ikea furniture and a handful of plants she promised to take good care of. Her own belongings include some books, two movie posters, and a bunch of Polaroids stuck to the wall.
She doesn't feel at home there just yet. "It feels like I'm on a holiday. But that's a good thing: since the weather is so good, I've been spending time in the garden every day. I often join my housemates for a chat there before I go to sleep. That's really nice." Before moving in, she was afraid of feeling lonely, but that hasn't happened yet. "The scariest thing to me is the social dynamics of sharing a home with people you don't know. Do they mind if I knock on their door? Do I have to start a conversation every time someone enters the kitchen while I'm cooking?"
Pizza stains
Broos (18, Philosophy), who is occupying a room in an attic in Overvecht, has been facing a few challenges too. He's recently lost his debit card and dropped half a pizza onto his white linen trousers. "You guys have to see this," he tells DUB as he fishes the trousers out of the laundry basket, calling the situation "super gross" three times. Meanwhile, the stains have completely dried. He knows he should have attended to them right away but he says he was tired and drunk. "I remember my mum gave me something to deal with this type of situation", he says, his eyes scanning the room. "Where did I put it?"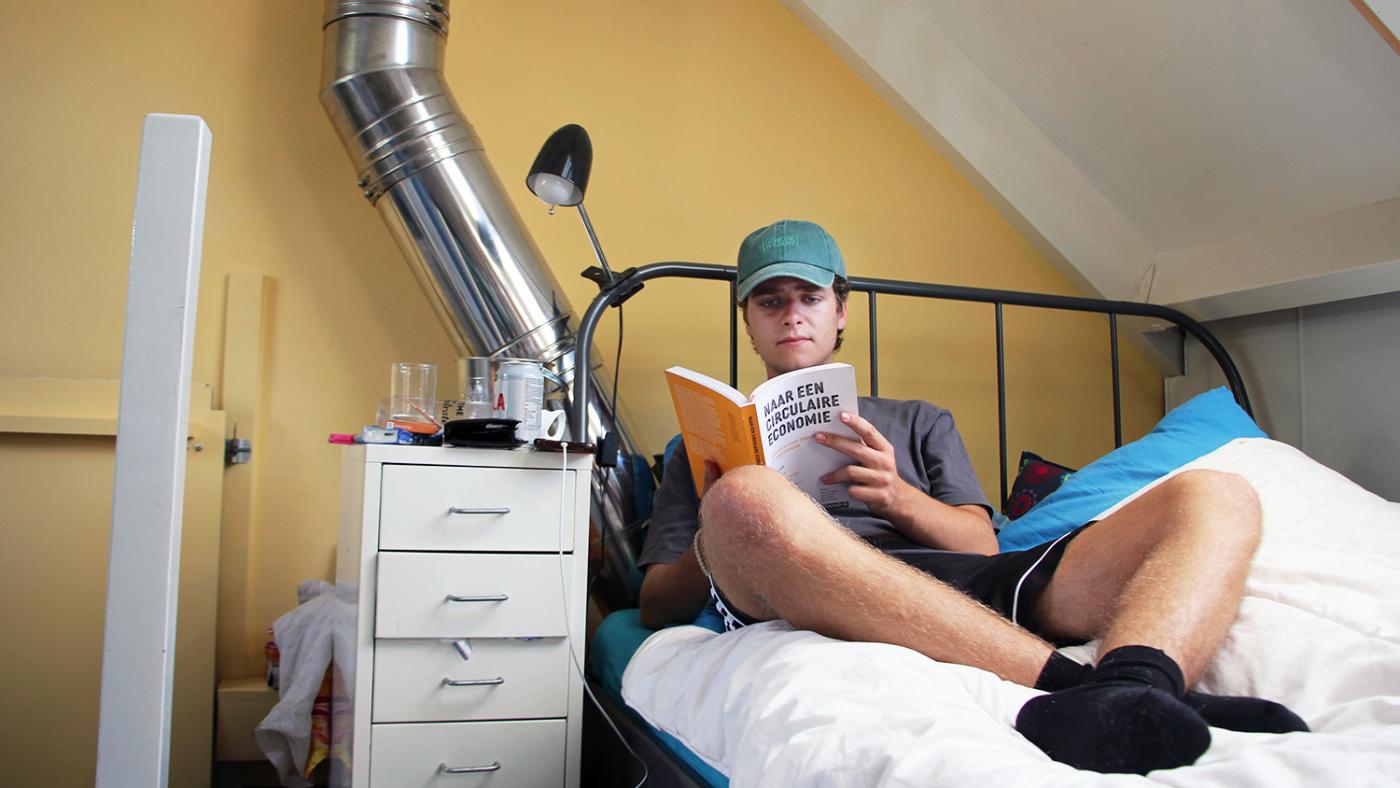 Like Maren, Broos found his room through family: he's living in a house owned by a woman who used to babysit his mum. The room in the attic used to be occupied by the person who took care of the former babysitter's disabled child. One of his best friends is living on the floor beneath him. The shared kitchen – read: a table with a camping gasser – is in Broos' bedroom, so his roommate walks in several times a day to prepare his meals. Broos doesn't mind it. "He's super quiet when I'm asleep and we're good friends, so it's fun to live so close together. We were watching De Slimste Mens (Dutch TV series, Ed.) together last night."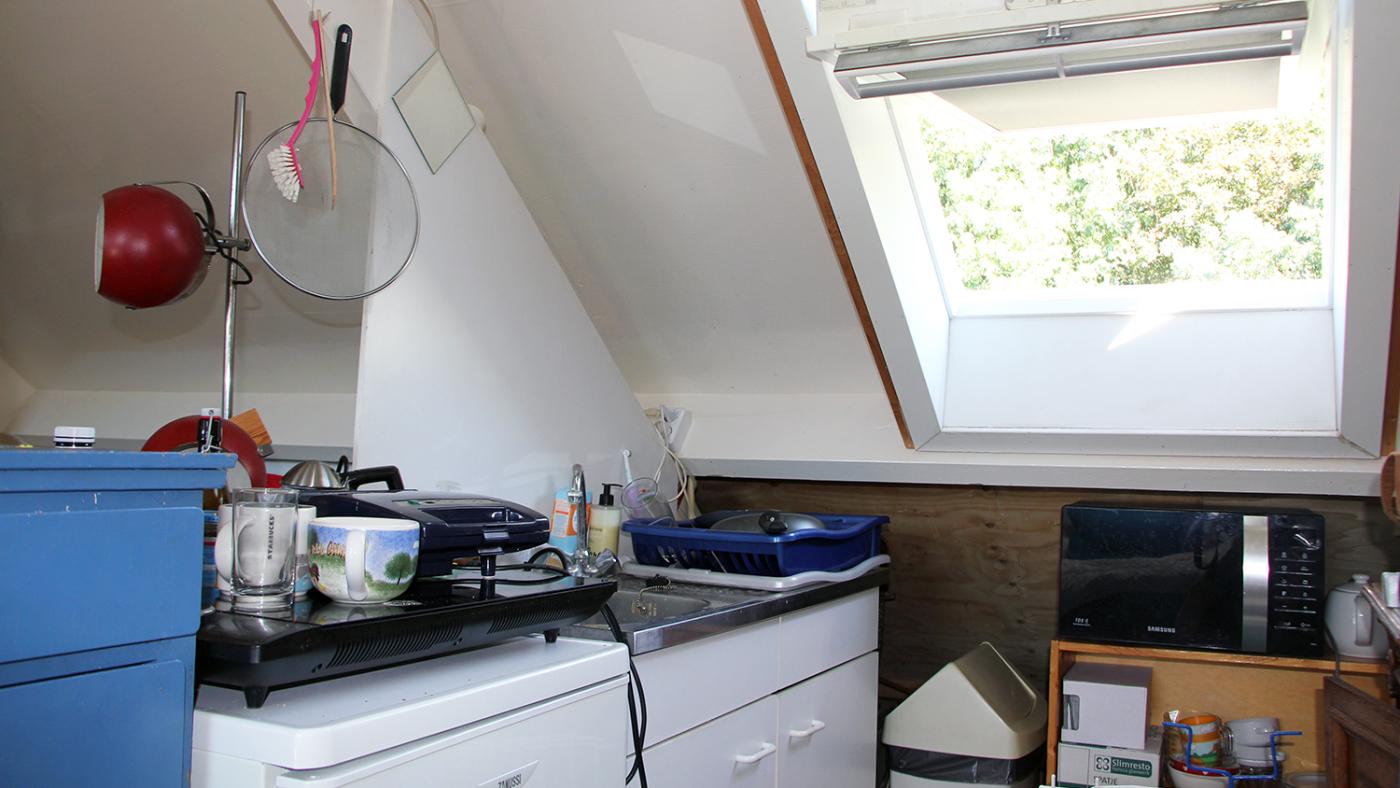 All in all, he's enjoying living on his own. "My mum warned me that I could feel lonely, but I actually love coming home to an empty house. It allows me to catch my breath after all the introduction days, hazing at my fraternity, those kind of things." Only cleaning takes some getting used to. "I didn't do anything back home, I'm actually pretty spoiled. My mum gave me a crash course right before I moved out. She taught me things like ironing, folding the laundry, and cleaning the toilet but they take up a lot of time and I don't really care."
Cleaning schedule
Miek (21), a fourth-year student of Interdisciplinary Studies, is the opposite: she loves cleaning and the other forms of independence that come with living on her own. She moved out of her parents' house in April but her new home is only 900 metres away from her parents' place. She hasn't needed their help with anything yet. She moved all of her stuff (including her Marktplaats finds) all on her own, by bike. Household chores were no big deal for her either. "At my parents' house, we took turns cooking every week and I was already helping with cleaning and laundry. I really enjoy putting on some music and making things nice and tidy again."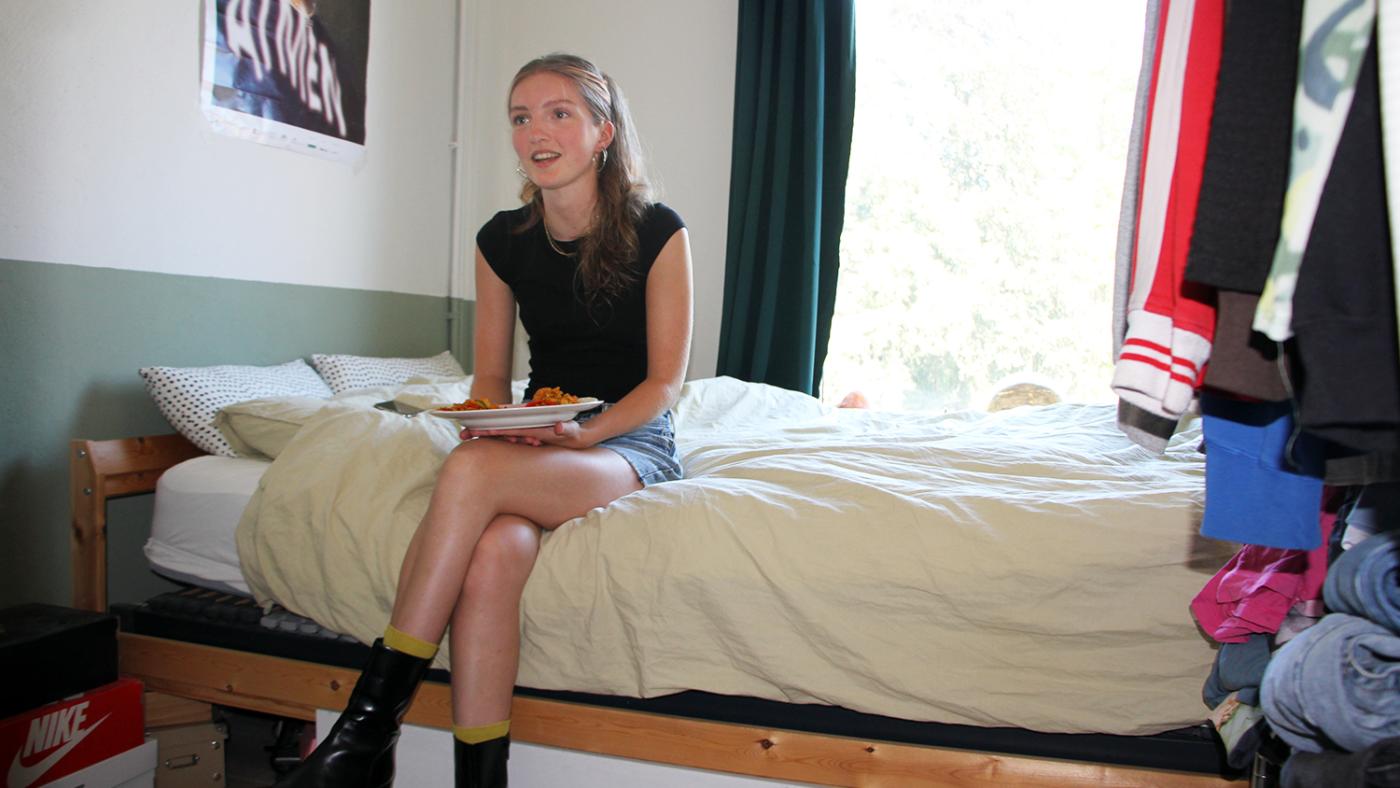 The big transition was actually how others handle their cleaning duties. "We have a cleaning schedule but hardly anyone sticks to it. So, the challenge for me was not so much the cleaning itself but rather learning how to start a conversation about it. Fortunately, we've managed to come up with a solution for that," she says, smiling. "If someone doesn't do their weekly chores, they have to pay a 10-euro 'fine'. We've saved over 200 euros in a few months thanks to that. So, I took that money and went to Ikea, where I got a tiger-print bathmat, a floral shower curtain, and a funny-looking colander."
Although she finds the house a little too cluttered, Miek sees herself living here for a long time. "My housemates and I have gotten quite close. Besides, I wouldn't be able to say goodbye to this view of the Singel. I could spend all day on my bed looking out the window."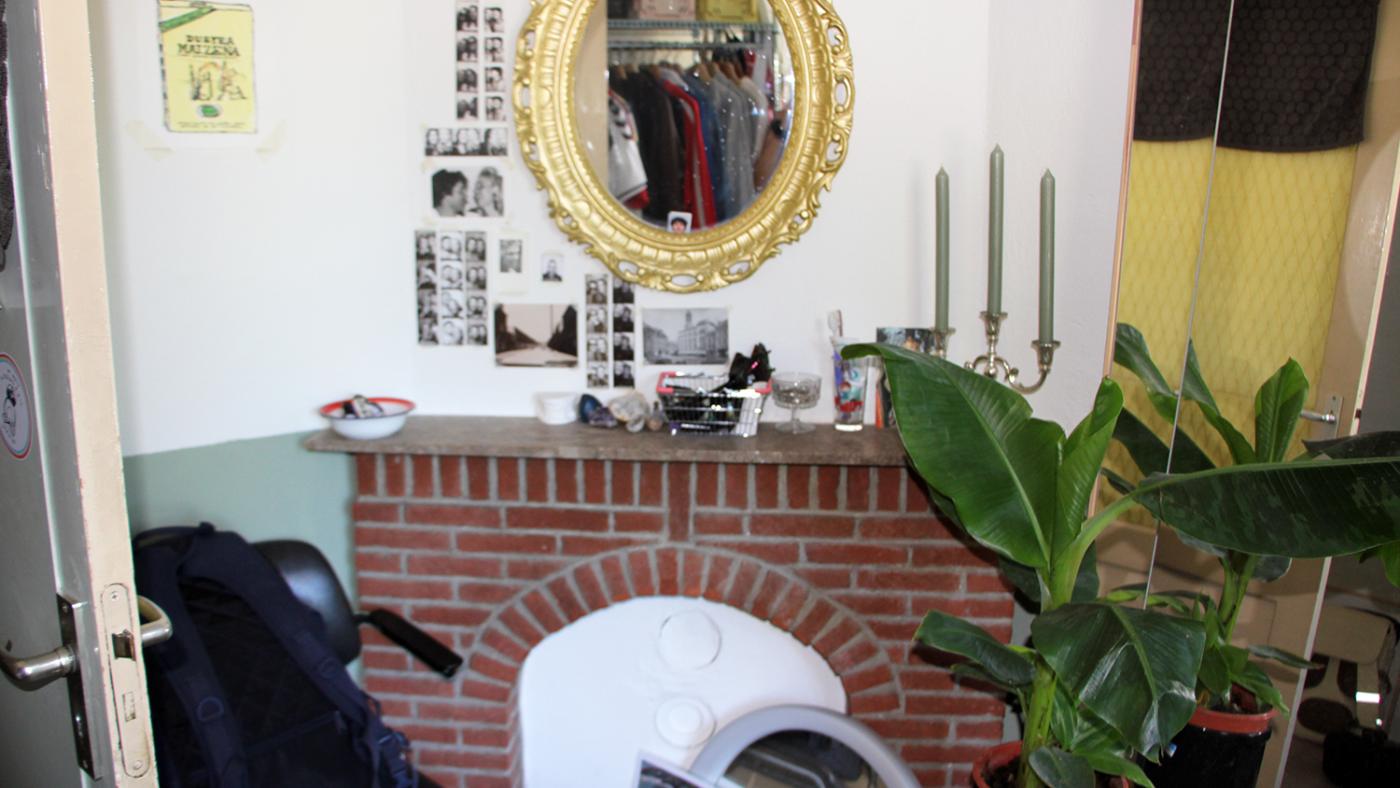 Lessons learned
When asked what they've learned since they started living on their own, Maren says she feels more self-reliant: "I used to feel as though I needed my parents for many things. Now that I don't have them around, I've been feeling more and more that I can solve things myself."
As for Miek, she thinks she's become a bit more sociable. "I usually don't like meeting new people all the time but now I chat with my roommates and the people they bring along every day. The girl in the room next to me has become one of my best friends. I really like it here."
Broos admits she hasn't learned much, but he ends on a positive note: "Not too much but I think I will learn a lot. Last week, my parents allowed me to do my laundry at their place for the last time. The year ahead looks promising."