How to find a room with a decent landlord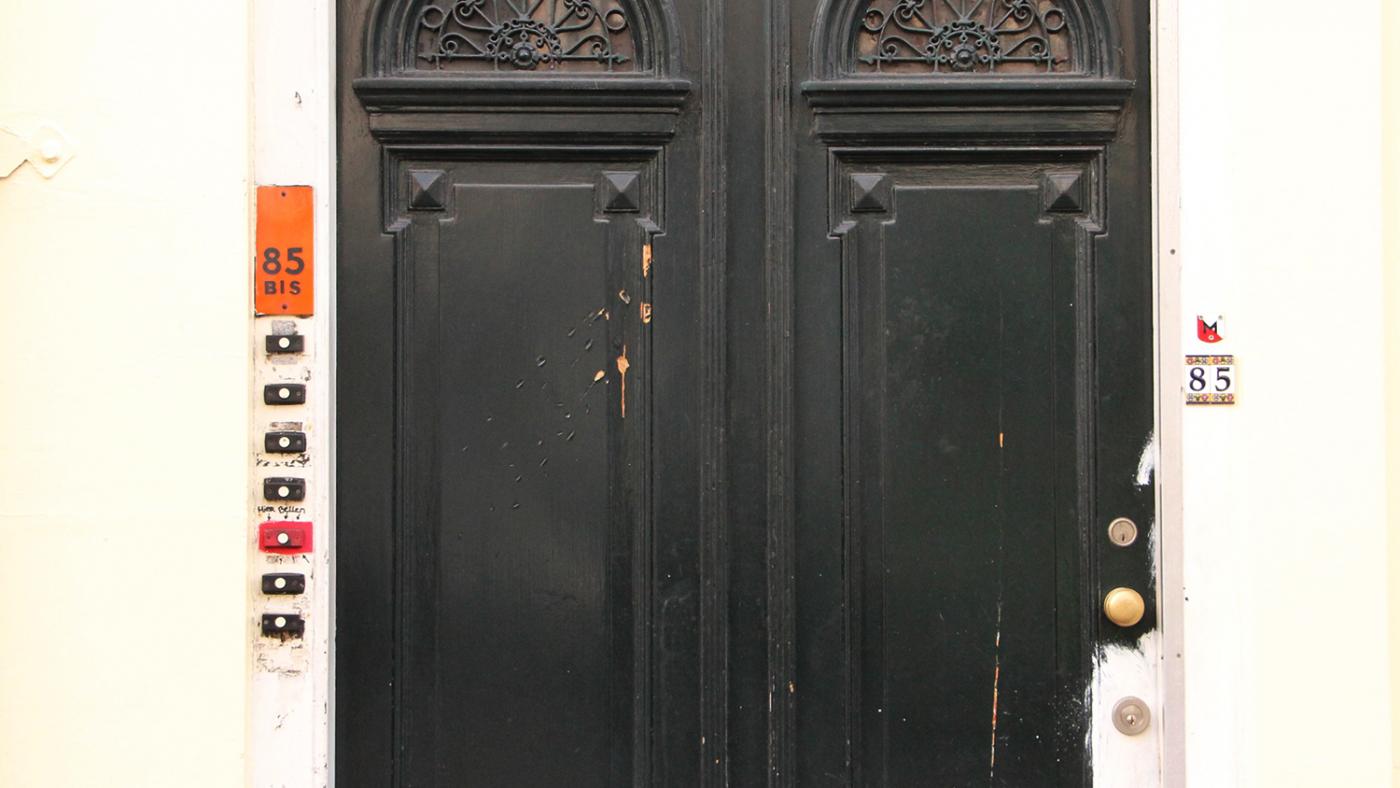 Foto's DUB
Okay, so you're trying to find a room. But you're not the only one. Of course, you use social media, and you're scouring all sorts of websites hoping to find a place of your own in Utrecht. But what if your landlord or landlady sets weird rules, or doesn't care about laws too much? Because there's a huge housing shortage in Utrecht, it's possible to encounter home owners that set numerous demands if you wish to rent a room in their house. And all too often, they set their rents far too high, for a shack that barely fits your bed. How do you find a room with a decent landlord or landlady?
1.     Register with the SSH… and the municipality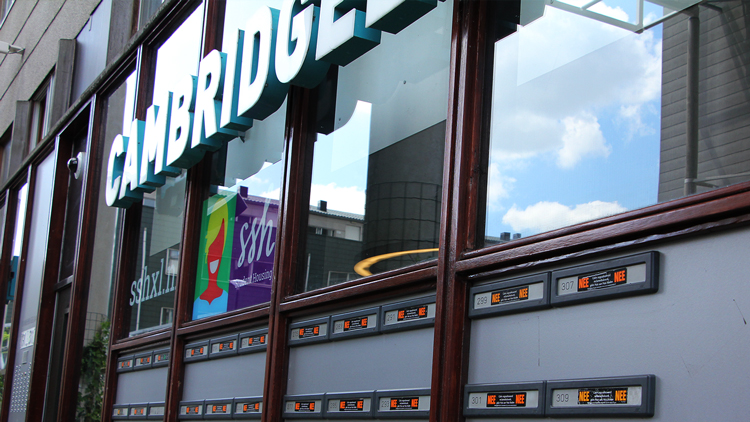 Finding an affordable room requires some preparation. If you knew you wanted to move to Utrecht when you were sixteen, it would've been clever to register with the SSH as a residence seeker back then. Student housing corporation SSH owns 13,000 rooms in Utrecht, and is a reliable rental organisation. Haven't registered yet? Then do so immediately. Because the longer you're registered, the faster you can get a room of your own. It takes an average 18 months to get an SSH room. If you insist on a room in Utrecht's city centre, it'll take longer: waiting times for the rooms in the historical city centre average around four years. When you register, don't forget to use the package deal that includes simultaneously registering as residence seeker with the municipality. Living well means thinking ahead. Someday, you'll be a graduate, and you'll have to leave your room, because SSH uses campus contracts. And with your diploma in your pocket, you won't want to have to resort to going back to your parental home, would you?
2.       Do not pay any 'key money' premiums or agency costs
Have you found a room in an individual citizen's home, and they're asking 'key money' premiums or agency costs? Realise that this is prohibited by law, even though it does still happen. So if a landlord or landlady tells you to pay these costs, they're probably the type to disregard other regulations as well. Never pay anything until you've got something in your hands. Did you pay agency costs after all? You can get the money back, but it does take some effort. You can request a refund of these costs for up to five years after paying it. The better option, of course, is to never pay anything that they're not even legally allowed to ask you to pay. Not even when you're desperate, because: if no one falls for this trick anymore, this illegal behaviour will hopefully disappear.
3.       Google your landlord's name
People love to complain on the Internet, including about annoying landlords and landladies. If you know who you're renting from, you can google their names and learn a lot about them. In Utrecht, Marcel van Hooijdonk is a notorious slumlord. He owns a large number of buildings in the city, but has been convicted multiple times for harassing and threatening his tenants.
Search results on Google don't always have to be negative. It's also possible you're about to rent from the best landlord of the year – yes, they exist too! They're the people who immediately come to fix the faucet when it's broken, organise annual barbecues, or show up to have a beer when you're having a house party.
4.       Have a look beforehand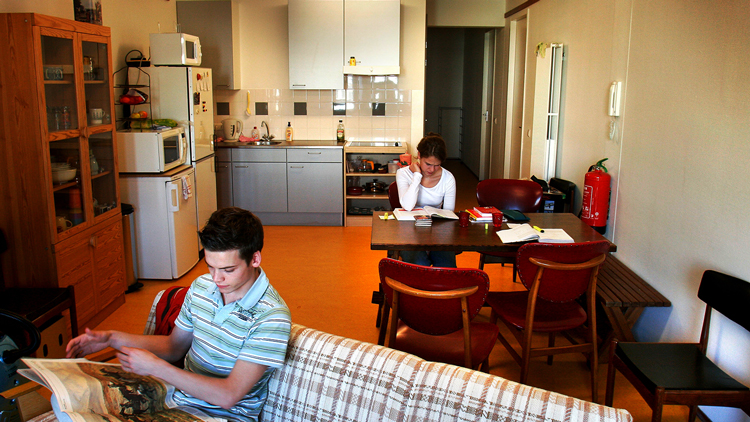 Of course, you want to know where you'll end up, whether the room is really as tidy as it is on the photos, who your housemates will be, and who that landlord or landlady is who'll you be transferring your hard-earned (or borrowed) money to every month. It's best if you and your landlord can look at the room together. Take someone with you, because two people hear and see more than one.
5.       Know your rights (and obligations)
As a tenant, you are of course protected by laws, and you can't just be evicted from your room for no reason. But it's always good to know your rights and obligations as a tenant. It's not advisable, for instance, if you think your landlord is an arsehole, to act like one yourself whenever he or she comes in to finally repair something. Make sure the living room is at least accessible, escape routes are clear, clean up the remains of your parties, and always pay your rent on time. Because if you're a bad tenant, the person renting out the room to you is allowed to evict you. And then you'll have to start all over again.
6.       Check whether they're not making you pay too much
Have you almost obtained that coveted room, but you're unsure whether you'd be paying too much for your rent? The website Huurprijschecker helps you calculate what a reasonable rent would be for your room. In Utrecht, students overpay an average of 80 euros a month.
7.       Read your contract carefully
Have you succeeded in finding a room? Don't immediately sign on the dotted line. First, read your contract carefully. What does it say? Some landlords have odd rules in place. Does your contract stipulate that it's required to have breakfast with your landlord every day, or that you'll have to walk to his place with 400 euros in cash in your pocket because they require you to pay your rent in cash? Fiction? Not at all. It sounds far-fetched, but these things do happen.
8.       What if things do go wrong?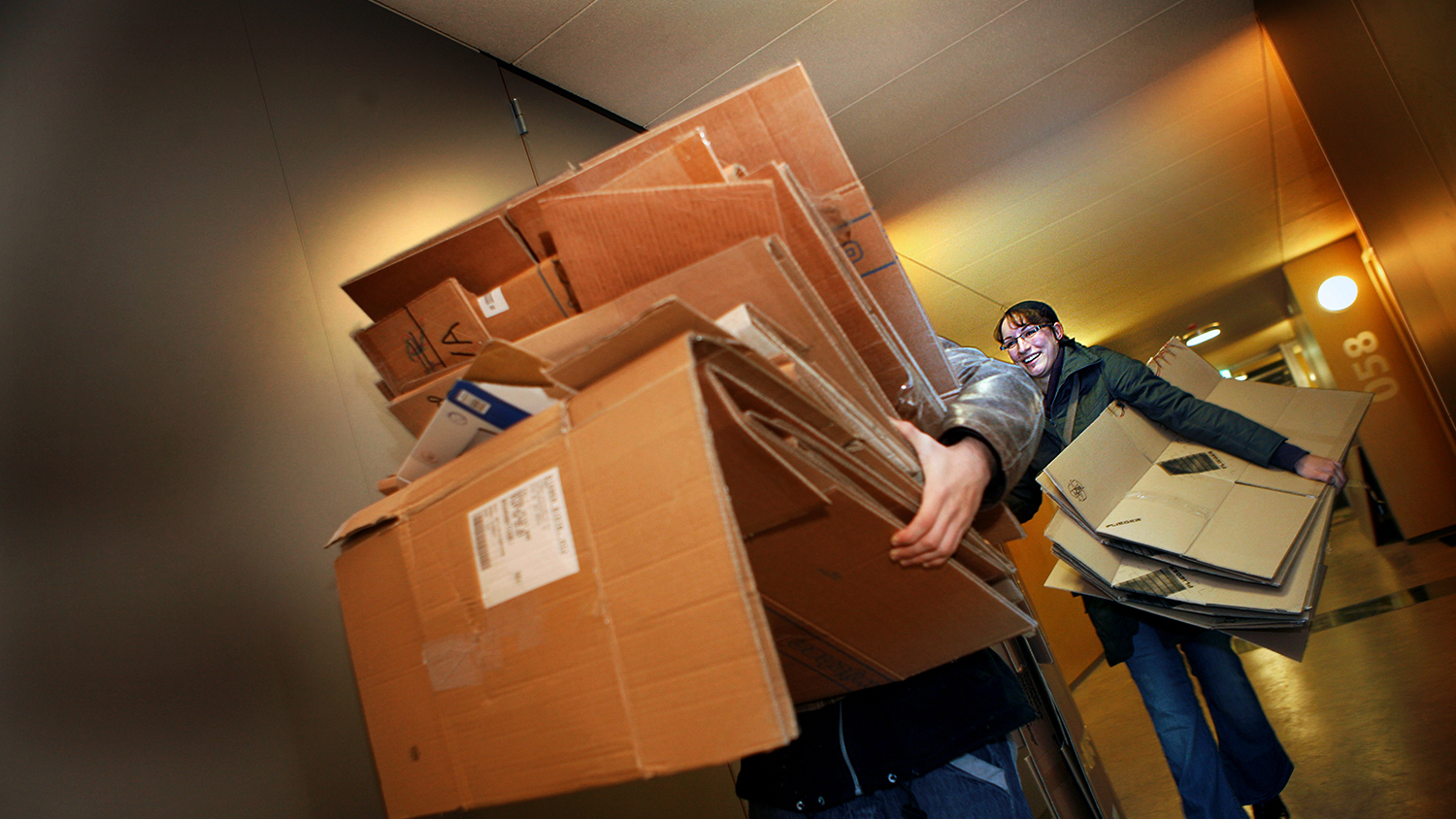 Where are you living now? What if your room does seem too expensive, or there's a lot of overdue maintenance, or your landlord keeps dropping by randomly when everyone's still in their pyjamas? Contact the 'Huurteam' or rental team. This rental assistance organisation can help you improve the situation. They can ensure your rent goes down, for instance, or even that you'll get back what you've paid in overly high rent. And the most important thing: it won't cost you anything. Click here to find out what the rental team can help you with. Edo Gommers of Huurteam Utrecht, acknowledges that it's not always easy. "Landlords often aren't very happy with us, but you shouldn't let yourself be intimidated into silence," he says. "Do know that the rental team won't do anything without permission from the tenant." Although it's not always appreciated when tenants contact the rental team, Gommers would like more tenants to report things that are amiss. "If you don't fix your own situation, you help maintain the system of slumlords."