UU graduate Maaike Wind tells you how
How to pay off 30,000 euros in student loans in only two years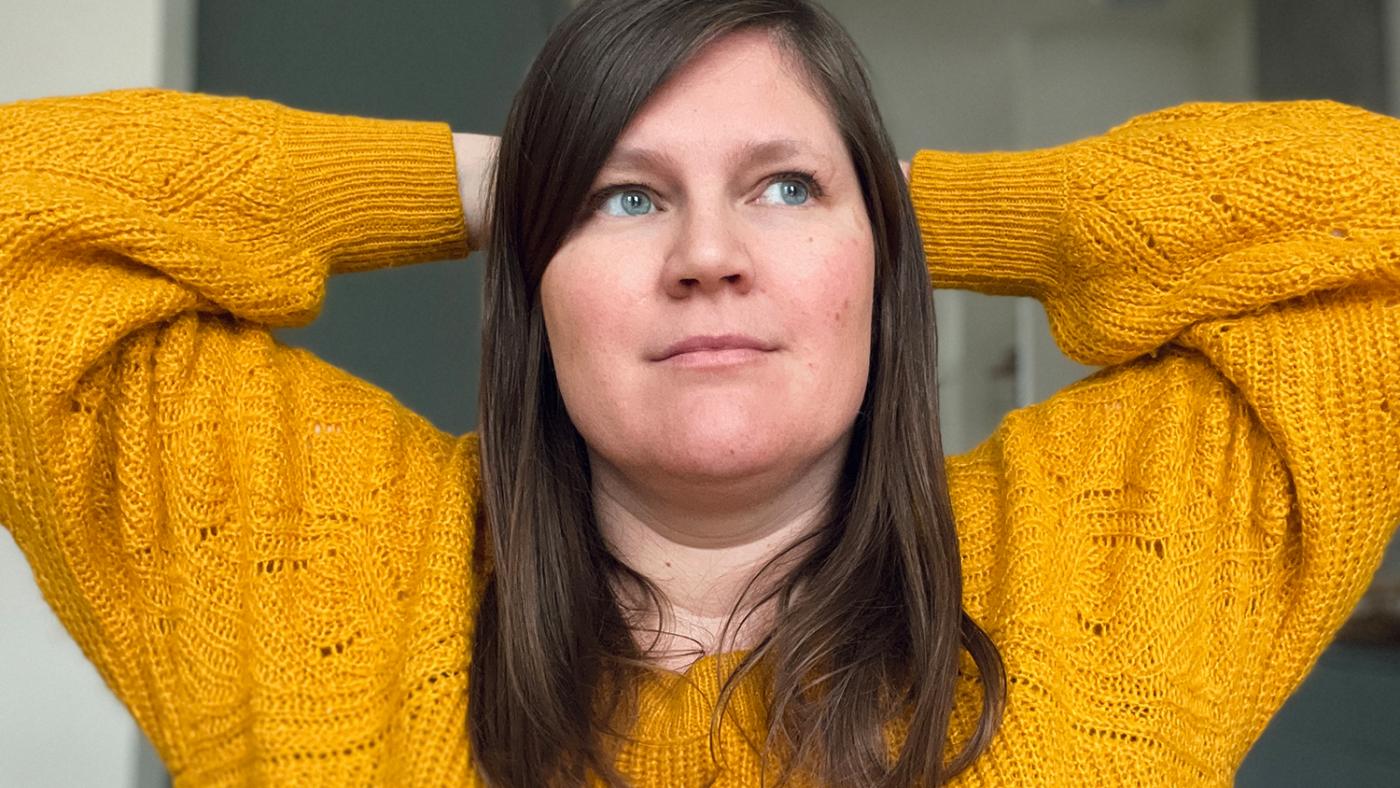 Photo: courtesy of Maaike Wind
Maaike Wind will never forget her time at the university. Living in an apartment in the centre of Utrecht, going out partying in the city, travelling, doing anthropological fieldwork in Latin America... It felt like everything was possible. If not, well, she could always take out more student loans from DUO. Her debt increased even more when she started a Master's in Journalism in Groningen. After her college days were over, so was the carefree fun, and she was stuck with a huge debt: 51,759 euros.
For ten years, she was only marginally successful at paying off a tiny bit of her debt. At some point, Wind, who is 41 and currently works as a blogger and journalist, was so sick of the situation that she devised a master plan: paying off everything in two years' time. To do so, she would have to live a clever and frugal life.
Since then, Wind has been advising students and graduates on how to pay off their loans and save money. With her book, published in the Netherlands last week, she hopes to reach even more people.
Why did you choose such a fierce title?
"It's an intense thing to say and it sparks people's curiosity. For me personally, 'Fuck that student loan' refers to the two approaches I had with regard to my debt. At first, I felt disheartened because I just didn't couldn't rid myself of this debt. But, once I decided to pay it off faster, I started feeling more combative."
You have a blog about student debt. What do you write about?
"On my site, I write stories that I think might be of use to my readers. They're often about how to handle money and being happy with fewer material things. I also help students and graduates with a step-by-step plan, a series of e-mails with video messages in which I give the recipient daily tips on saving money or paying off debt."
You're 41 years old and completely debt-free. But things haven't always been this way. How did it feel to have such a considerable debt?
"I was embarrassed about how high my debt was. Nowadays, a debt of 50,000 euros is no exception because of the loan system introduced in 2015. But, back when I graduated 15 years ago, that was definitely an exception. I wondered why I wasn't more careful about my debt during my studies.
"After my relationship with my ex ended, we sold our house at a loss and I ended up in an expensive rental apartment. But, as a journalist, I wasn't making a lot of money, so I felt stuck constantly. My debt kept me up at night and going on holiday didn't feel right. It cast a dark shadow over everything."
In your book, you write that, at a certain point, you were completely done with this situation. What ignited that?
"I wanted to have a baby by myself and I wanted it so badly that, in just a few months, I managed to save enough money for treatment at a fertility clinic.
"I was really surprised. How could I manage to set aside thousands of euros for this when I'd never been able to do that before? I realised that I could be just as fanatical about getting rid of my student debt, so I decided then and there that I'd pay off the remaining 31,000 euros of debt as quickly as possible. That is, in two years."
How did you go about it?
"I saved money on everything. There are so many ways to do it. You can sell your clothes, for example. It's also easy to check which of your groceries are really necessary and be more frugal in consuming certain products. You really only need half the laundry detergent you're using, for instance. The same applies to shampoo.
"Going out and buying things to go are both needlessly expensive, and you can have just as much fun by inviting your friends over for a few beers on the couch. Some of my friends confessed that they, too, wanted to spend less money. That also applies to students: students that read my blog often tell me they'd like to save more money but they don't dare talk about it openly with their friends."
In your book, you criticise the current student loan system (which is set to end in September 2023, Ed). Where does DUO's responsibility to inform people ends and students' own responsibility to make sensible financial decisions begins?
"Students are often told that student debt is the best debt they can have. In terms of conditions, that's true: you don't have to pay off a huge amount per month, interest is low, and the amount you pay is calculated according to what you earn. These days, DUO is informing people better than it used to but 18-year-olds starting their studies now don't know what it means to have a huge debt and the consequences that debt can have on things like getting a mortgage. Whereas other types of loans come with a disclaimer and warnings like "Watch out! Borrowing money costs money!", that doesn't happen when you take out a student loan.
"The current generation of students are under a different scheme, so they have 35 years to pay off their loans instead of the 15 I had. Perhaps they'll still be paying off this debt by the time they're sixty. I think the severity of this situation is being downplayed and we should really talk about it.
"I'm in touch with people who are unable to pay off their loans because their income is too low. They are really struggling, which leads to all kinds of mental health issues as there is no end in sight. They're afraid to talk to anyone about it and, as a result, no one sees them suffer. That's tragic. People in debt can support each other."
Advertisement