I feel (kind of) at home at the UU…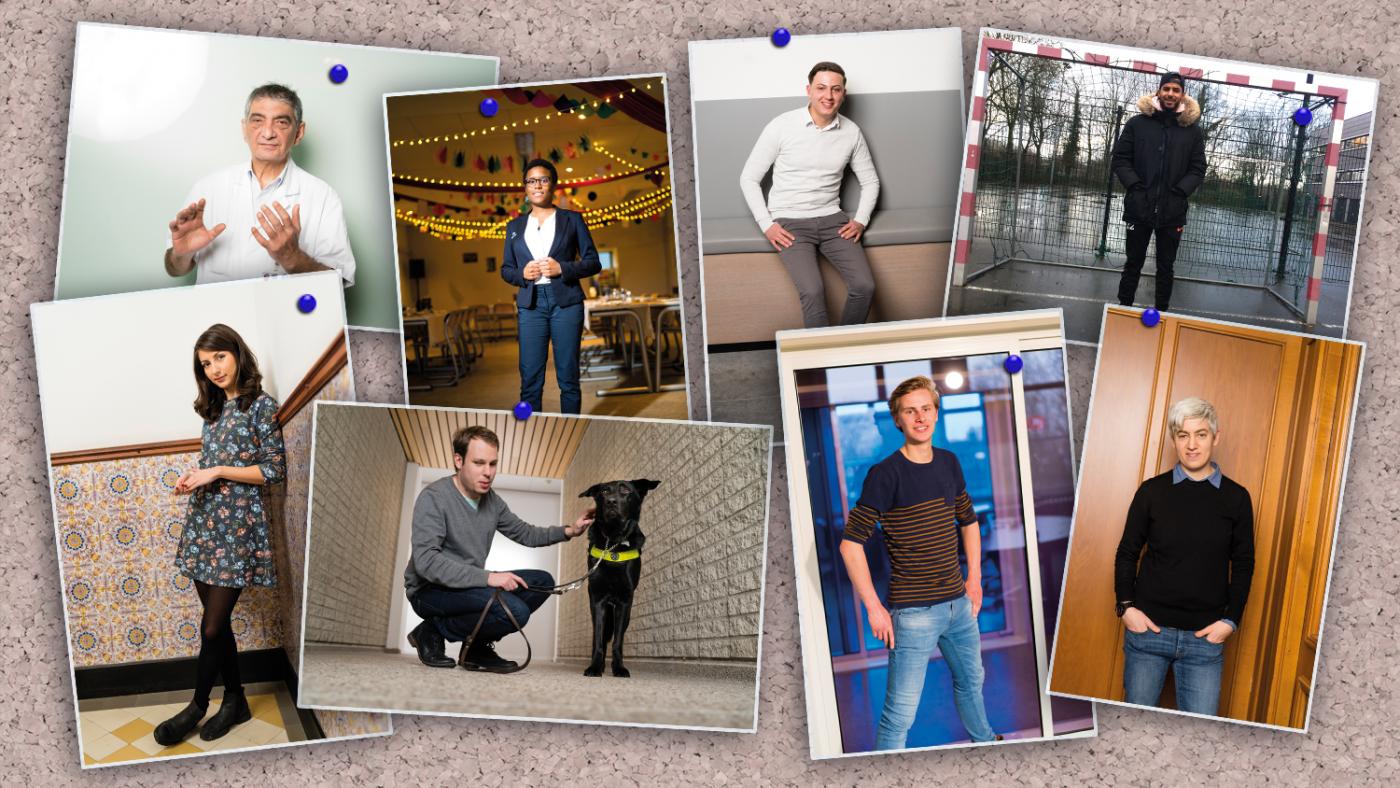 Cumhur Öner:
"If the university remains the open institute it's always been, I'll keep feeling at home here."
Rick Westland:
"I feel at home when I see familiar faces. That feeling is limited to the School of Governance building."
Kristiana Stoyanova:
"I feel at home at the UU when I find a spot in the Library to study"
Bina Chirino:
"I feel at home in places where I can say what I think, and where I can be myself. The university is one of those places."
Vincent van Itallie:
"I do feel rather at home here, because I work in a team with friendly colleagues."
Redouan el Haddad:
"I think it's good that the UU is stimulating independence, and keeps stressing the need for self-reliance. But if you do have any problems, help is always available. That's what makes me feel at home here."
Christine Quinan:
 "I feel at home at the UU when the university acknowledges the different experiences its staff and students have that allow this educational institution to flourish."
Redouan El Yaakoubi:
"I feel at home at the School of Governance, because I'm seen as an individual and not as a Moroccan"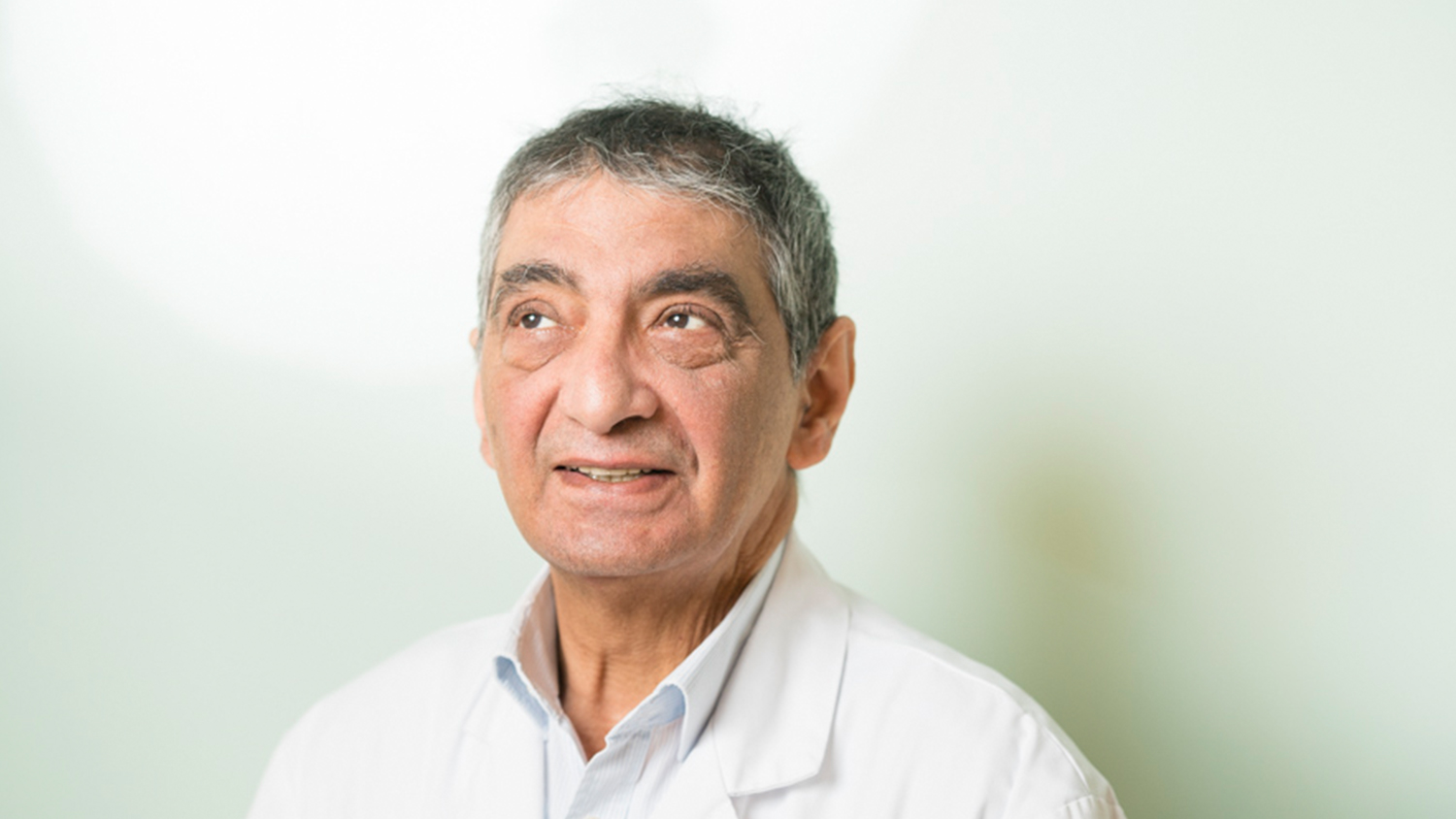 Cumhur Öner (61) is professor and orthopedic surgeon at UMC Utrecht. In November 2018, he'll celebrate his 25-year tenure at the UU. He was born in Istanbul and studied medicine in Ankara. He married his childhood sweetheart from Turkey, who's an artist. They have one son together. He's practicing atheist and names his work, reading books about philosophy and history, and cooking as his hobbies.
Motto: "Live and let live. There's nothing but living, doctors know all about that. Life is the most important thing there is. Not just your own, but that of others, too."
Quote: "If the university remains the open institute it's always been, I'll keep feeling at home here."
As a refugee in the 80's, it was a lot easier to enter the Nteherlands, says professor Cumhur Öner. Before he came, he only had to fill in some papers. There was no wave of refugees, and his entry talk wasn't about islam. "The whole world was different. The migrant climate is stricter now, but some things have become easier. Now, when refugees have made it to the Netherlands, they're economically much better off. When I came in 1984, unemployment was at its highest."
Equally erratic is the way people have viewed the work of the medical specialist throughout the years. His work provided him with a fellowship in the Netherlands and the Anna award for improvement of care of patients with broken backs. In Turkey, his work gave him three years in prison. His crime was providing medical care to people who'd been hurt during riots against the regime. After doing his time, he fled to the Netherlands.
Students and coworkers are familiar with Öner's story. "It's not something I hide. Since I did an interview with NRC two years ago, more people know about it. But I don't shout it off the rooftops either: the fact that I'm from another country, does not play a role in my work."
He doesn't remember exactly why he initially chose to work in the medical world. Maybe it doesn't really matter, either, if you've been going to work with a smile on your face for 25 years. "I do feel rather at home at the university. I could've made different choices in my career, which would have led to working in a different hospital. I resolutely did not choose to go down that path. Why? The academic world is a diverse environment, and I like that I'm always dealing with young people. As a doctor in a hospital, you work with a limited group of people, but the group of people around me changes every year, so my world view stays diverse and broad."
At Utrecht University, the diversity is fine, Öner thinks. Built on the principles of the Enlightenment, the university is by definition a diverse organization. He calls striving to become more diverse 'fashionable', and not a core business at that. "Traditionally, it's always been an area where people from different backgrounds come together. If that's not the case, it's not worth it to call it a university."
The professor says the university doesn't necessarily have to be an exact representation of society. "Although I'm not opposed to positive discrimination. If minorities aren't given the same chances, then we can create those chances that way." An environment of different personalities, that's diversity to Öner. "That can be because of backgrounds, religions, skin color, gender, whatever: it doesn't matter. As long as people don't become a monoculture in thoughts and actions, the diversity's fine."
---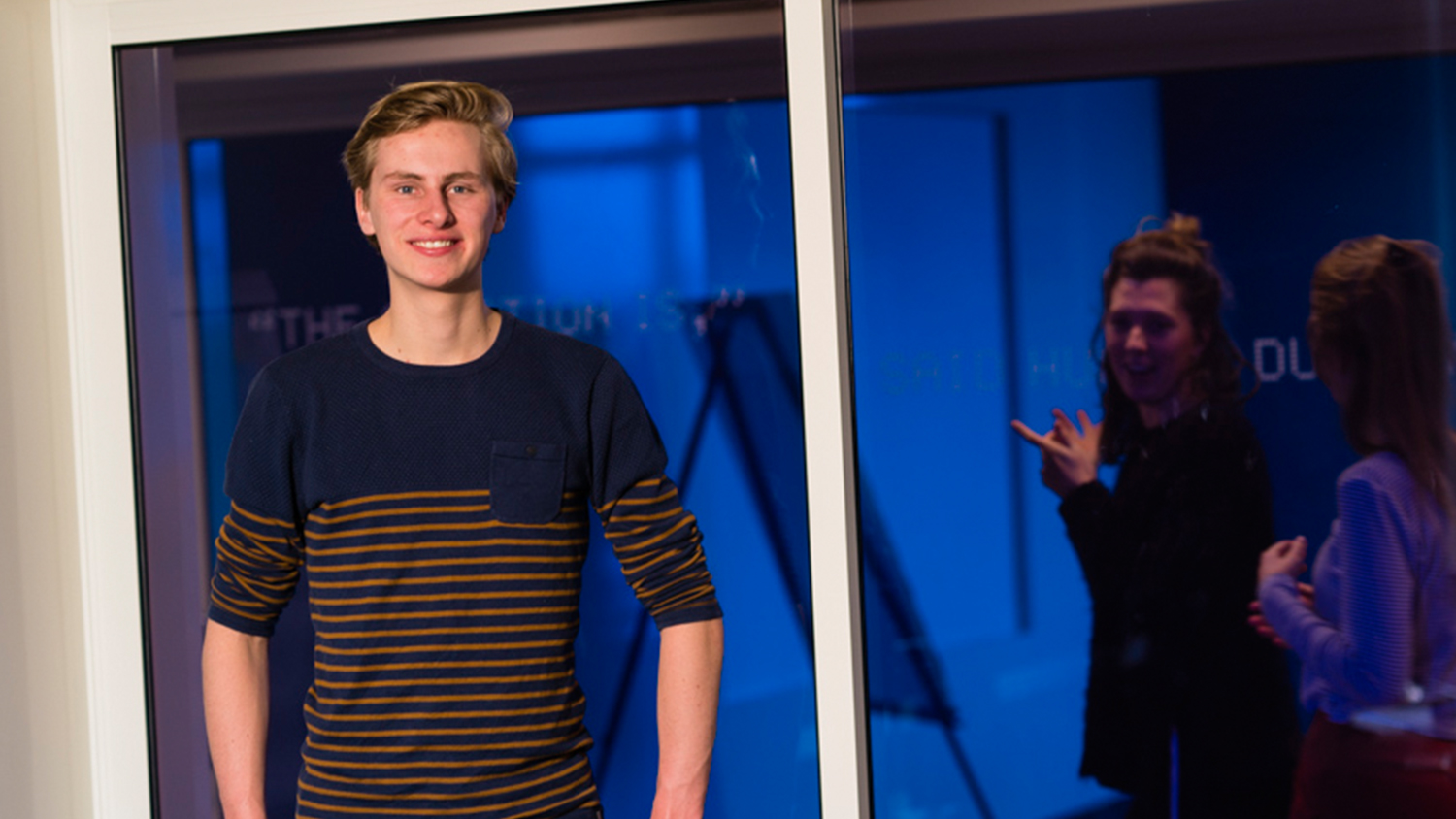 Rick Westland (20) is bachelor's student of governance, and chairman of study association Perikles. He was born and bred in Hengelo, has one older sister and is the child of two parents who both graduated from university of applied sciences. His parents are protestant Christians, but he is not anymore. He's been living in Utrecht for 2.5 years, and has a girlfriend. He plays basketball, likes to go on ski vacation, games, and likes to hang out with his girlfriend and friends.
Role model: Parents. "They're the ones I go to whenever I need advice."
Quote: "I feel at home when I see familiar faces. That feeling is limited to the School of Governance building."
Perikles chairman Rick Westland laughed out loud when he was approached to do this interview. Whether he would like to be asked about his person for an article on diversity and inclusivity, and not as the epitome of diversity but as a more or less 'standard' student of the selective School of Governance: a product of Dutch culture, ambitious and with educated parents.
Rick thought the request was funny. "Both in descent and looks, I'm the quintessential Dutchman, I'm aware of that. And it's true what they say: the School of Governance is, in some ways, not a very diverse study program. But: diversity is more than just descent, I think. Governance studies come from all over the country. And, for instance, the male-to-female ratio is nearly fifty-fifty."
Westland approves of the UU's goal to become a diverse organization. But, he says, it's important to have a clear view of what that diversity actually is. That could be diversity in heritage, but also in backgrounds or perspectives. You can learn a lot from people who are different from you, he says. "That leads to the most entertaining, most enriching discussions."
The third-year student says that in practice, he's unable to do much about making the student population more diverse. The bachelor's program is selective; students there are mostly children of highly-educated parents who are well-off socio-economically. "With our study association the most we do is organize activities for the 25 or so international students. The lack of diversity, I think, starts before the selection process: the applications show that students with a different background don't even apply."
Rick struggles with the question whether the lack of diversity in his study program is a loss. "I don't know what I'm missing, because I've never experienced anything else. I do think it's super interesting and educational to look at how things are done in other countries. For that reason, I'd like to go abroad during my studies. Everything here is self-evident, but how are things abroad? What do people think there? Right now I'm not sure what I'm missing in terms of diversity, but after an exchange period, I might."
---
'Learn Dutch if you're an international looking for friends'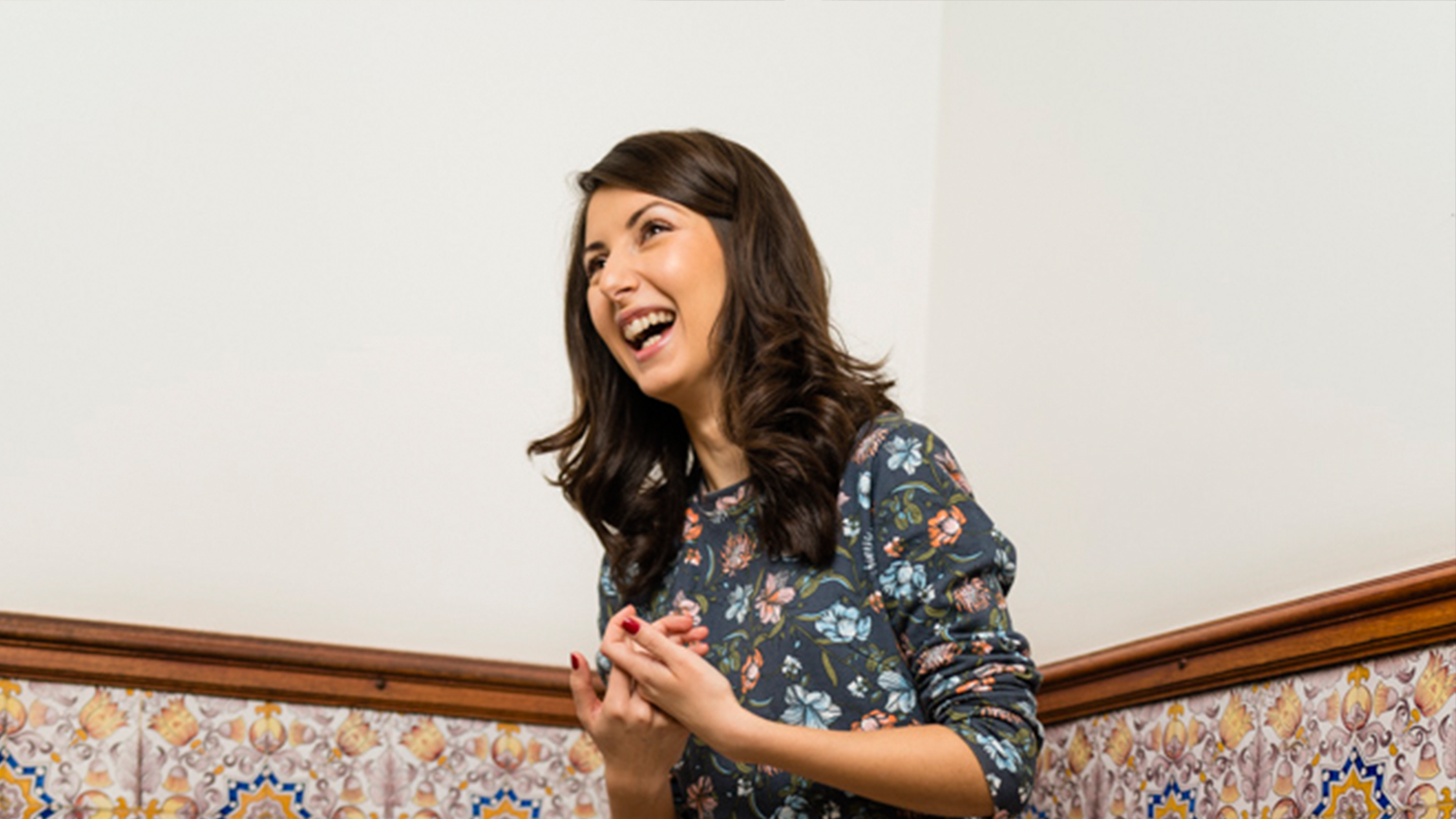 Kristiana Stoyanova (25) is a student of the English-language master's program International Relations in Historical Perspective. She's from the large Bulgarian coastal town Varna, and followed a bachelor's in History and a master's in Crisis, Conflict and Diplomacy in Sofia. She's single, and lives in a student house with two other international students. Her parents both have college degrees. Her father is a captain, her mother is an accountant. Kristiana has an older sister who works in the UK as a lawyer. She was raised orthodox Christian, but Kristiana's not particularly religious. She runs a blog on her experiences in the Netherlands.
Role model: Simon Sinek, creator of the Golden Circle theory. "He motivates people to look at the why, how and what. His way of thinking is interesting. I try to implement his way of thinking in the way I communicate and cooperate with others."
Motto: "Be the change you want to see in the world."
Quote: "I feel at home at the UU when I find a spot in the Library to study"
Against expectations, the Bulgarian Kristiana is slowly but surely becoming more and more Dutch. She notices mostly in her more direct way of communicating. As an example, she mentions Simon Sinek, known for the why-how-what theory: why do people what they do? Kristiana says our country is perfect to practice this efficient method: Dutch people are good at organizing and have a thorough approach to doing things, she says. "In Bulgaria, and especially in my coastal town, people take much more time to do things, and they're less direct. I can really learn here."
Like many people her age, Kristiana left Bulgaria to study elsewhere. For her bachelor's and master's in Sofia, she went on exchange to Italy, Portugal and Czech Republic. Many Bulgarians stay abroad. The brain drain is a problem in Eastern Europe, Kristiana knows. One day, she wants to return and help solve the problem, but until that time, she sees herself living in the Netherlands.
It's easy to live here as an international, Kristiana says. "People are very open minded, and internationally oriented." The acceptance of people and places is something she recognizes in her family. "Probably because my father has always traveled a lot. It also helps to have lived in a coastal town: we're used to foreigners. You quickly see that there's a lot to be learned from other cultures. My reason for traveling is curiosity."
Kristiana has felt at home since the open day. "The master's program I'm doing is in English, that's very welcoming. Many people speak English, and I'm friends with Dutch people. I had a relationship with one. Right now I'm learning to speak Dutch, which helps with integration. That's my advice to other internationals: learn the language. You can survive here by speaking English, but if you want to befriend locals, it's best to speak Dutch."
The university is a diverse organization, but it could be better, says Kristiana, who wants to become a diplomat. "Internationalization is beneficial to everyone. It brings new perspectives with it. I notice it in class, when we're talking about international issues. Everyone sees through their own cultural glasses, and not one perspective is wrong. Realizing that, I think, is of great value."
---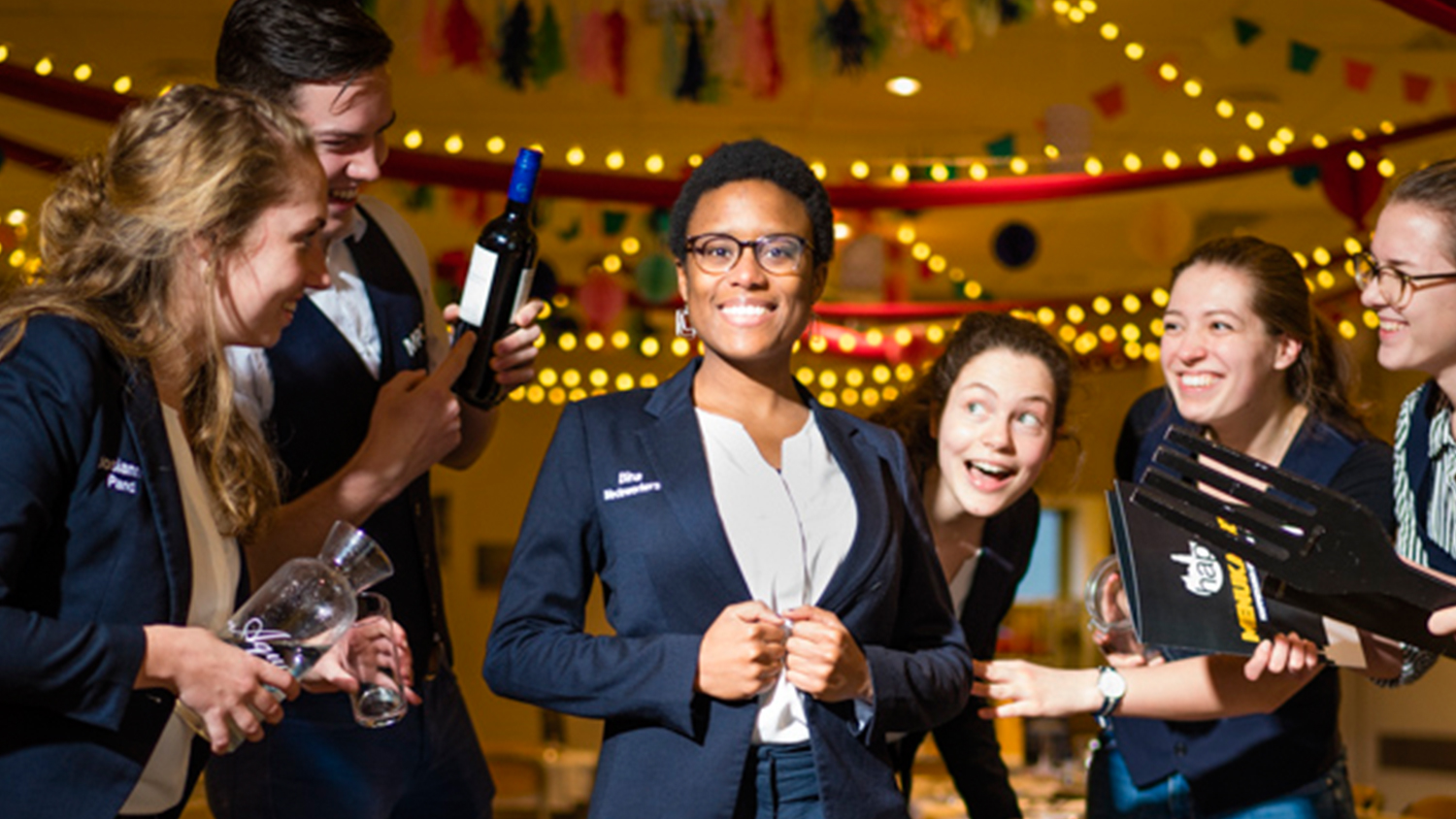 Bina Chirino (23) is a third-year student of Language and Cultural Studies with the specialization antiquity and religion. She switched after finishing two years at the School of Governance. She's an active member at the Christian student association SSR-Nu and study association Alias. She's a board member of pop-up restaurant Happietaria 2018, which will remain open until March 14. She was born and bred in Hoorn. Her parents are from Curacao. Her father has two degrees from university of applied sciences, her mother finished an mbo (community college) degree. She has a younger sister. She's a catholic and loves to sing, to dance, and to talk for hours with her friends late into the night.
Role model: "I like to follow my own path, but if there's anything wrong, I go to my parents." Quote: "I feel at home in places where I can say what I think, and where I can be myself. The university is one of those places."
Bina is busy, but with what exactly? Her parents don't really understand. "It's not that they're unfamiliar with the university, but with student life. My parents filled in their time differently; my father was an active member of the Antilles community in Tilburg during his studies, whereas I'm a member of a Christian study association. I do talk to them about the personal aspects of it, but not about, say, issues that we're discussing in the association's committees. That's too bad, but that's why I loved it all the more when my mother came with me to the association one day and saw what we do there. My sister understands student life better; she's studying in Amsterdam."
Diversity is a comprehensive term, Bina says, but she still instantly associates it with who she is. As a student with dark skin and a catholic background, she didn't immediately feel at home at the UU. That was partially caused by the choice of her previous (unfinished) study program, governance, she knows now.
"During an evaluation of the study program, the topic came up. That's when I noticed that my idea of diversity was different from that of others." Bina looked at the number of students with a background other than Dutch. Three, out of ninety students. Fellow students counted the number of Dutch provinces the governance students came from. "'How can you call that diversity?' I thought."
Bina says she looks at cultural diversity more. "That's because I have a different cultural background. I think that when you're the exception, you recognize the same things in other people who are different. You deal with the same things."
After switching to a different study program, she feels 'pretty much' at home at the UU. Being different is something that's focused on more by others, she notices. Organizations want her to pose for their flyer photos, so they can show they're the paragon of diversity. "But wherever I go, people ask me questions about topics related to diversity. I feel like I'm expected to have an opinion about this, like I'm the spokesperson for an entire demographic. In that sense it helps that I think it's an interesting topic."
The UU's goal to become a more diverse organization is a good thing, Bina says, as long as it's genuine. "Aside from more internationalization efforts, I haven't really noticed anything. Any cultural or religious dialogue is absent. I have never had a class taught by someone with a migration background. That, I think, is a shame."
Bina says diversity is about 'getting out of your bubble' – both cultural and religious diversity. "I call myself a Christian, but I don't limit myself to one specific church. I like looking around, and visit different festivals, from the Pentecostal church to the Reformed Church. I'm open to criticism of my own faith, and enjoy reaping the benefits of other beliefs."
---
'The coffee machine is there for people who can see'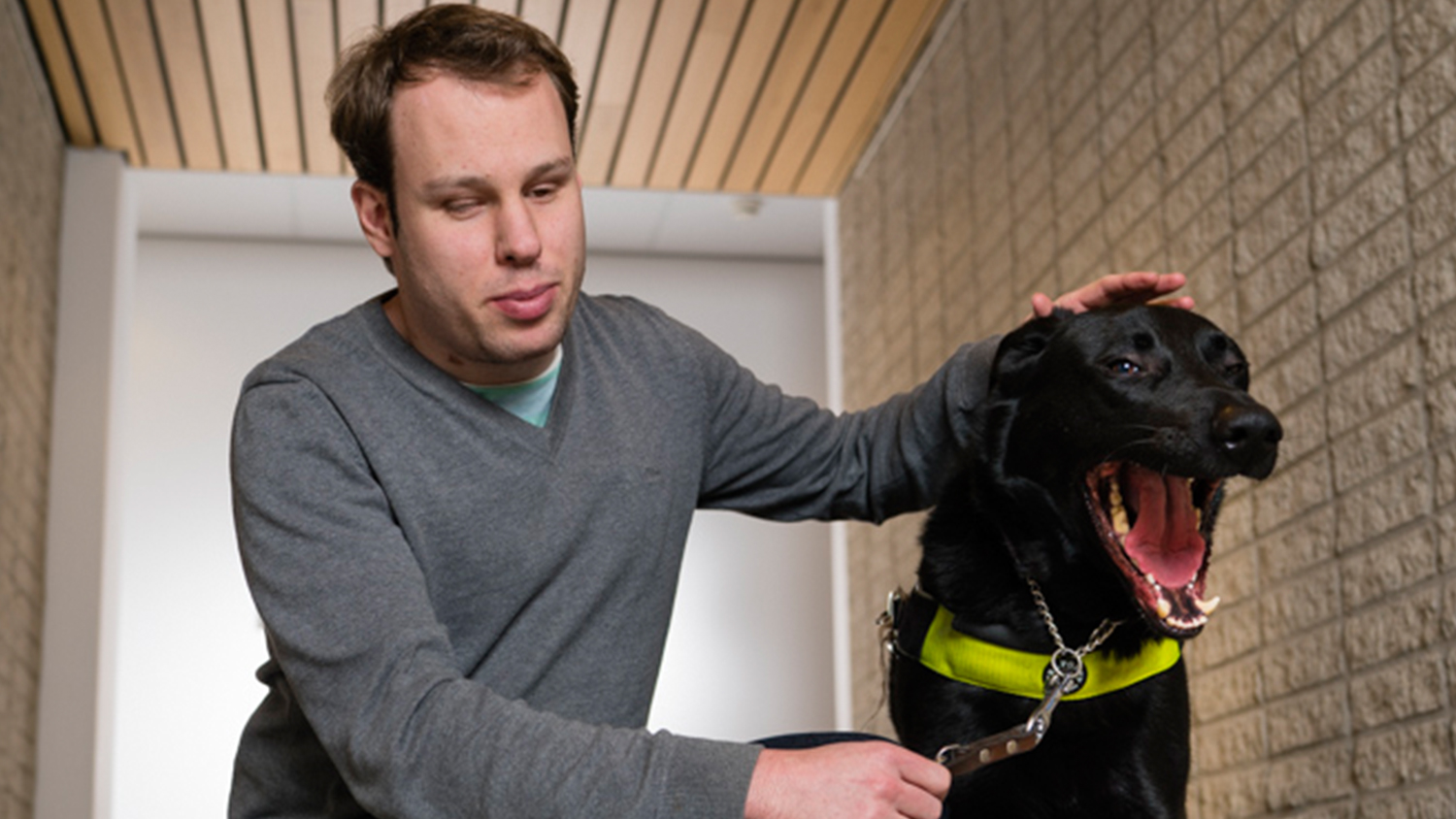 Vincent van Itallie 
(34) is
senior support officer IT
. He was born in the Zeeland province and lived in Guyana, South America, until he was 5. Back in the Netherlands, the family relocated to Zeist, because there's a school for the blind there. Vincent is single and has a headstrong guide dog Nike. His hobbies include following the news and listening to music.
Motto
: "A blind man wrote the book Crashing Through. That's applicable to me, too. I literally and figuratively crashed into many things, and don't always get away unscathed."
Quote
: "I do feel rather at home here, because I work in a team with friendly colleagues."
Almost everyone who works at the UU, from the mail room to the Executive Board, has talked to Vincent van Itallie on the phone at some point. That's because he works at the IT helpdesk in The Uithof, the place anyone with computer problems calls.
Interesting about this helpdesk employee is that he was born blind, but he's never felt any different from anyone else. He lived in South America the first few years of his life, where there were no special facilities, and he just had to get on with the others. That, he says, formed the base for the rest of his life, doing practically everything others do.
Van Itallie studied IT at the mbo (community college) and did his internship at the university. When a position became vacant, he applied. "I thought: maybe I'll do this for a year, max. Things went differently. I stuck around, and thirteen years later, I still like it here." He takes the bus to The Uithof, and has been accompanied by guide dog Nike for the past two years. Aside from his braille display, Nike's his only aid. "He's a large shepherd, who enjoys being at work. He'll lay in his bed or stand guard at the door. He's a social animal, everyone loves him."
The university is an excellent employer, Van Itallie says. He likes that the university is working towards more diversity. "I don't notice a lot of it, though. There are enough obstacles for people with disabilities." As an example, he mentions the new coffee machines. "When I read they'd install new ones, I thought 'uh oh'. My suspicions that the new machines would have touchscreens, were proven correct."
The touchscreen makes getting a cup of coffee impossible for Vincent. "They developed a remote control for me with a button for my favorite coffee. Unfortunately, it only works with one machine, and for one drink. If I ever want something else, I need to ask for help. It's not about the coffee to me, but machines like this limit my independence. So, it's good that the university is working towards more diversity, but that could also be echoed by how they handle procurements."
Van Itallie says a lack of knowledge is often a problem when it comes to disabilities. "It's difficult sometimes. You need to stand up for yourself. I was never good at that, but I've learned not to accept everything anymore. Now, I'm organizing meetings with UU employees, to help them see why everything should be accessible for everyone. I have to do that, or nothing will ever change.
---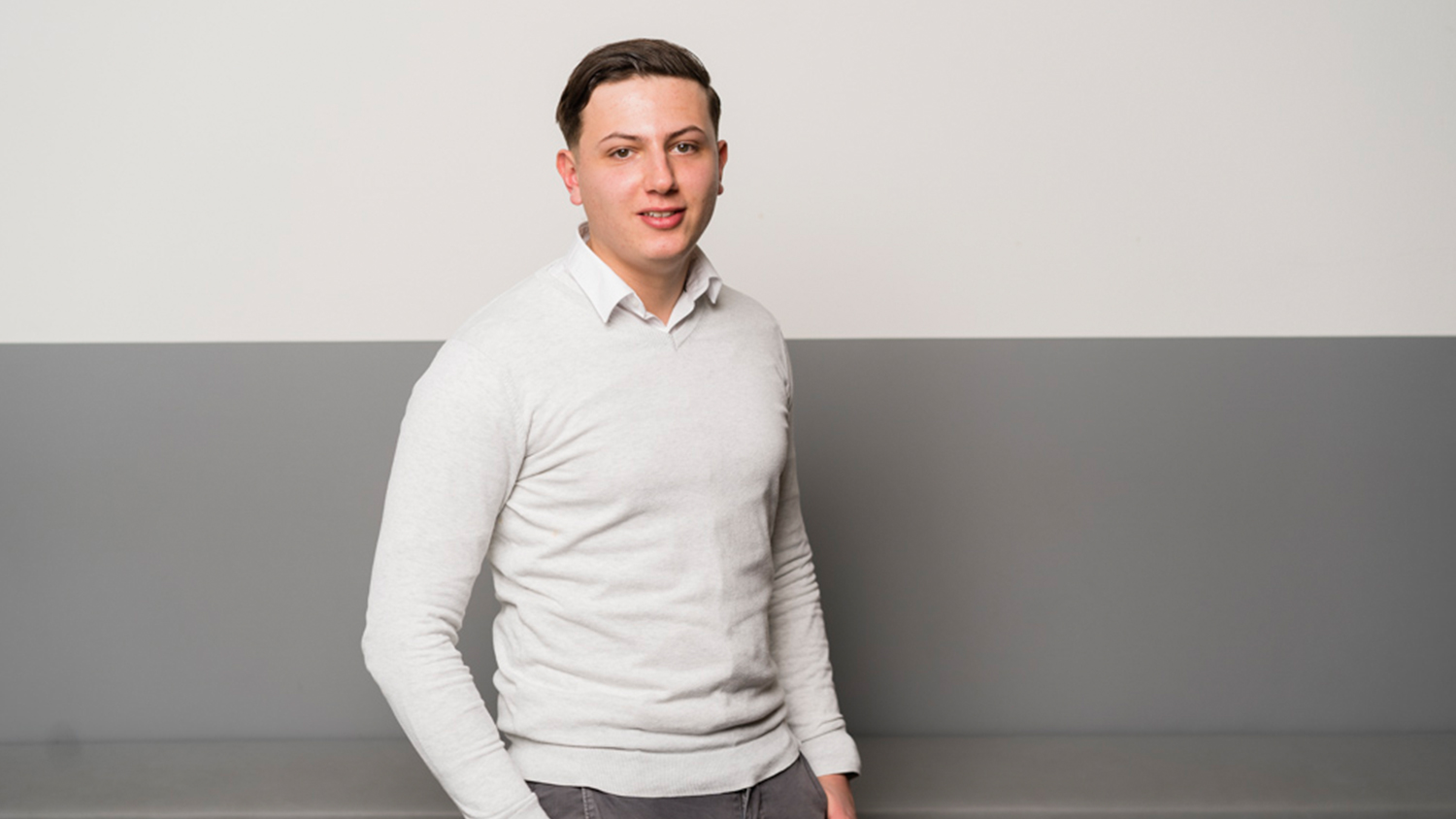 Redouan el Haddad (23) is a master's student of corporate law. He was born and bred in Zwolle, and did his bachelor's degree in Utrecht. His father holds an academic degree from Morocco, and took courses at the Dutch educational college (Pabo) in order to be able to work in education in the Netherlands. His mother has degrees from community college and university of applied sciences. His father is a mediator for elementary and high school education in Zwolle;  his mother is a pharmacy assistant and weight consultant. He has an older brother, is a Muslim, single, and lives on his own in student housing. His hobbies include astronomy, watching documentaries, and fitness.
Quote: "I think it's good that the UU is stimulating independence, and keeps stressing the need for self-reliance. But if you do have any problems, help is always available. That's what makes me feel at home here."
If his name is called from the attendance list, other students often look up. "When they see me, they get confused. I don't really look like a typical Moroccan," says Redouan, who's the child of a Moroccan father and a Dutch mother. He doesn't mind it, though. "I'd look around too, if I heard an unusual name."
Redouan doesn't feel like an exception in Utrecht. In his home town Zwolle, and later in university city Groningen, the master's student didn't always feel at home. "It was too white there, I felt. I was looking for more diversity, and found it in Utrecht." Things became clear at the open day. Redouan: " thought the students were so laidback and diverse, I could picture myself among them."
Islam is important to Redouan. "My faith gives me direction and support. It keeps me away from the bad things in life. Yes, you could say my faith is everything to me." The fact that he's religious doesn't mean he thinks the entire university should be set up to reflect that, he says. "That would be weird. I mean: most of the students and staff here, I think, aren't religious. I do like that there are options for Muslims, Christians and Jews, like separate prayer rooms."
Stories of Muslim students who don't have enough (halal) food to choose from in the canteens – "nice, but not necessary, I think" – or avoiding meetings because alcohol will be served, are things Redouan is unfamiliar with. "But I guess that depends on how you deal with things. I don't deny there's cases of discrimination, but I believe that, for instance, being positive during a job interview, and firmly shaking hands, could get you quite far."
Redouan doesn't talk to his teachers about his religion. A good thing, he says. "It's a personal thing, and irrelevant to my degree. On the other hand, I do try to act according to my faith's standards and values, including to students and teachers."
He was raised bilingually, and is thankful for it almost every day. "I want to go into business later, maybe in Morocco. One person helping me shape my future is an old elementary school student of my father's, who became a lawyer and is now a partner at a firm. I meet with him on a regular basis and we talk about my plans. He's always full of praise about my dad. They're still in touch, because they talk to each other through the mosque."
A role model like that, someone to guide him, is something that's missing at the UU for people with a multicultural background, Redouan says. He doesn't know of any professors with a similar background. Another thing to improve: expensive training sessions for exams. "Make them cheaper, so everyone can join, which can help narrow the gap between rich and poorer students, so everyone can grow optimally."
---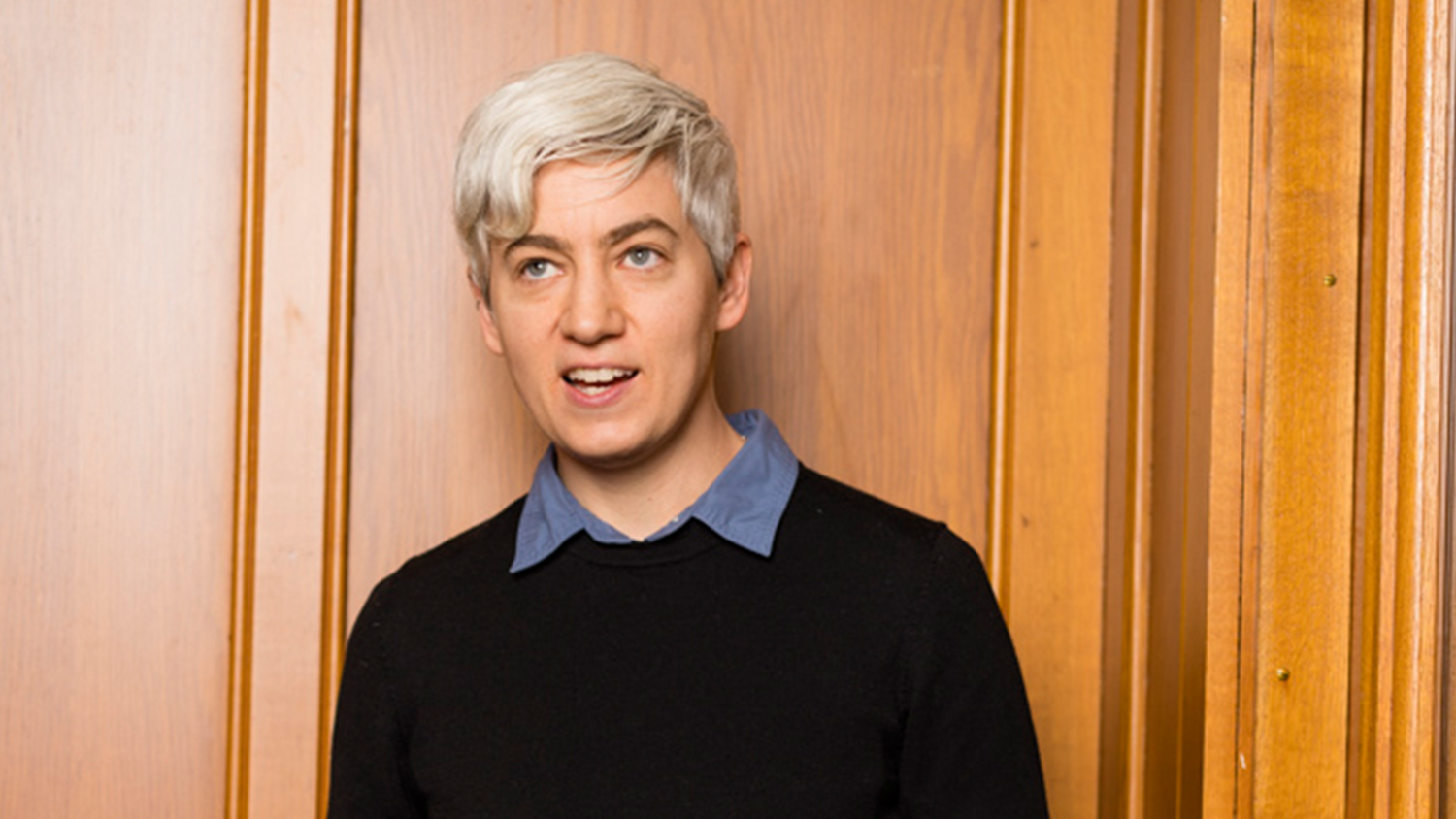 Christine Quinan (39) is associate professor Gender Studies and is co-coordinator of the research master program. She's worked at the UU since 2014. She understands Dutch, but still has trouble speaking it. She recently joined the newly created LGBT+ work group. She was born in Boston, USA, and has lived in the Netherlands since 2014. Her father is a fireman and owns a construction company. He never went to college. Her mother earned her bachelor's and master's degrees at a later age, when Christine was already a student. Quinan has a younger brother and sister. She lives in Amsterdam with her girlfriend. She likes to travel and loves biking through the city, eating good food, and discovering new places in the capital.
Quote: "I feel at home at the UU when the university acknowledges the different experiences its staff and students have that allow this educational institution to flourish."
Since her college days, Christine Quinan has had a special relationship with the Netherlands. Her college roommate's family is from here, and Quinan traveled to the Netherlands along with that family several times. She formed an image of Dutch life as an inclusive, tolerant society, something many Dutch people are proud of, Quinan says: "but tolerance is not equal to acceptance. The word implies tolerating something, not accepting it. I see the Netherlands as a very normative place, in both gender and sexuality. People assume everyone is straight or cisgender (people whose sexual identity corresponds to the sex they were born with, ed.). The Netherlands looks like a haven for people from the LGBT+ community, but it's not as simple as that. "It's important to look at the diversity within the LGBT+ community. People experience being gay differently depending on factors of things like age or where they're from."
There were several active LGBT+ student groups at both top university Berkeley and the small university in the east of the United States where Quinan got her bachelor's degree. It's a big difference with Utrecht University, where until recently, there weren't any at all. Even though there's a lot more acceptance in society, Quinan says we're still living in a world filled with homophobia and oppression based on gender.
Most of the time, Quinan feels at home in the Netherlands and at the UU, although she did worry about the selection committee set up to choose the university's new rector: eight men and one woman. "After the backlash, they added two more women. That's not diversity to me. Diversity requires a completely different way of thinking, not the 'oh right, we should add a woman'."
Quinan's research is about what identifying as male or female means to genders and their lives. The research then leads to suggestions for a more diverse university. "Although there's no easy solution, my research shows people like being able to identify in other ways than just 'male' or 'female' when, for instance, filling out a questionnaire. Not just for people who identify as transgender, but for everyone in our society. It's about becoming more aware of our tendency to label people."
Diversity automatically leads to better education, research and student participation, Quinan says. She's living proof of how necessary role models are when growing up, especially if you ever feel like an outsider. "When I went to university, I had a few mentors who really believed in me, and didn't assume my parents had both gone to college. It's thanks to them that I even considered doing a master's. Those professors understood where I came from. They understood that it was a big deal that I was studying, and I'm very grateful to them for that."
---
'I'd always been seen as a Moroccan'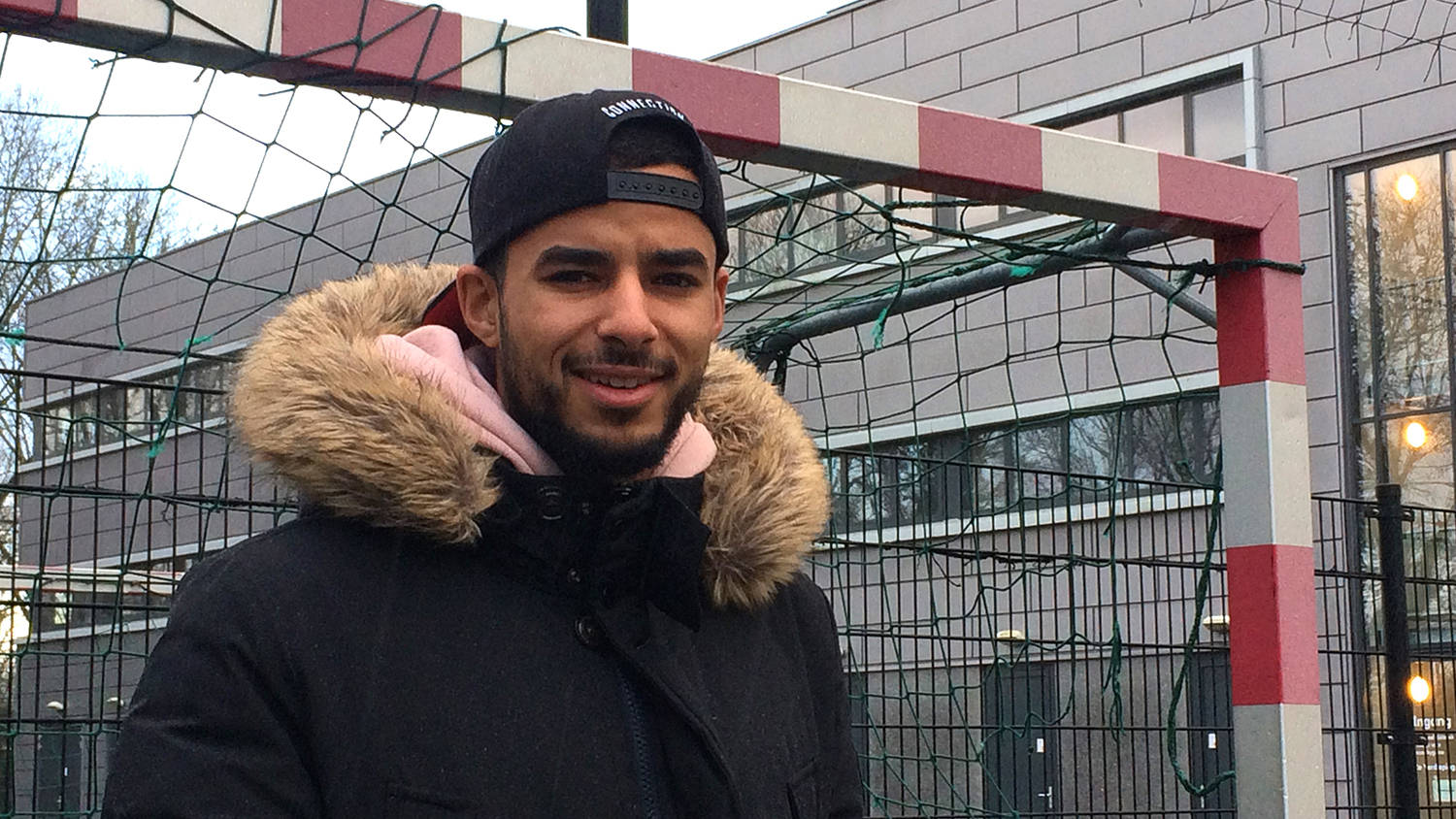 Redouan el Yaakoubi (22), bachelor's student of governance and FC Utrecht soccer player
Quote: "I feel at home at the School of Governance, because I'm seen as an individual and not as a Moroccan"
Click here to read the full interview
 Translation: Indra Spronk