Internationals about Utrecht (3): Temitayo Apanishile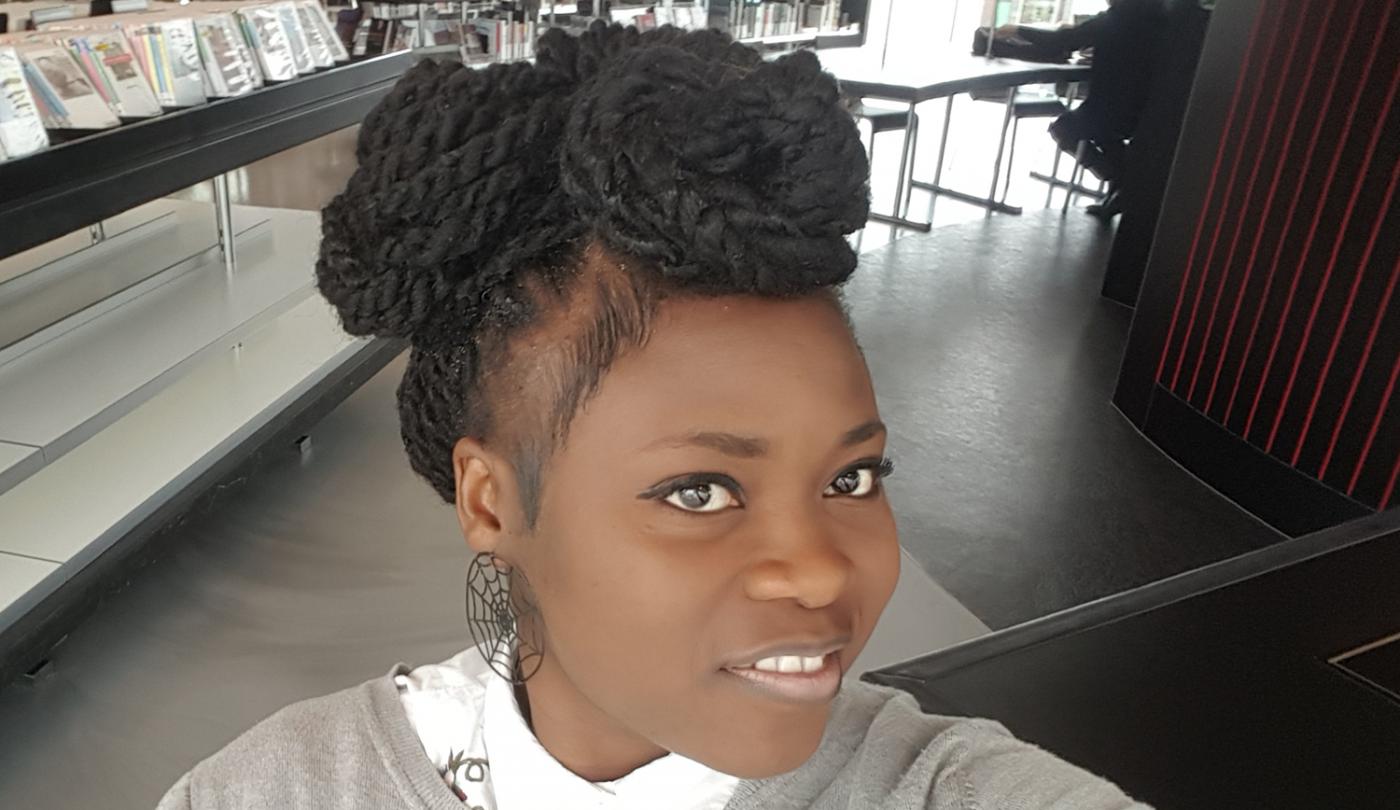 Foto: Temitayo Apanishile
Name:
Temitayo Apanishile
Age:
30
Studying:
International communication and media (University of Applied Sciences)
From:
Abeokuta, Nigeria
First studied:
in England, at the University of Coventry.
Lives:
in a studio in the centre of town.
'Long live public transport'
"One of the very best things in Utrecht is the public transport. Everything runs on time. And often, even in the evenings! Oh my God, that's such a luxury. Believe me: In Nigeria, you can't trust the public transport. The drivers just do what they feel like.
"In Utrecht, you've got everything close by. It's really a challenge to travel from the Central Station through the city centre to De Uithof and not buy anything. It's ideal, though. You won't hear me complaining. When you get your period unexpectedly, there's a supermarket at every corner of every street. Or buying presents at the last minute: super easy in this city. It saves a lot of stress and time."
'The pop-up stores make me nervous'
"I feel like the Central Station is such a maze now. All those gates, and all the beeps when you check in and out. It's like a cold prison. Dutch people are kind of control freaks: they want to see everything. Where you travel to, whether you've paid. A shame, because for many people, it's the entrance to the city. The start of Utrecht. But it's not a warm welcome.
"One thing that is nice about the central station and the city centre, are the pop-up stores. Nice concept, it keeps the city alive and moving. But why are they there for such a short time? Recently I saw a book at Utrecht Central Station, in a pop-up store. When I returned the next day to buy it, the entire store was gone. It makes me nervous: you have to get there fast."
When my family visits…
"It's really crazy that you've got a life that the most important people you know don't know much about. So I'd want to show my family and friends where I study. I'd walk through the city with them, let them feel the good energy, the student atmosphere, and then take the bus to De Uithof. I'd show them the library at the Heidelberglaan. Sounds lame, but I love being there. The books, the atmosphere… there's a peacefulness there that you won't find in the centre. It's become my favourite place since I started studying here."
In September 2019 DUB publishes the magazine StudentEnStad. With this magazine DUB celebrates fifty years of independent university journalism in Utrecht. The theme is the relationship between the Utrecht students, the city of Utrecht and the Utrechters. The magazine was published in Dutch. 
Here
 we present a collection of translated stories and features especially written for our site.