Meet Krista Ettlinger, the professional ballet dancer turned UU Master's student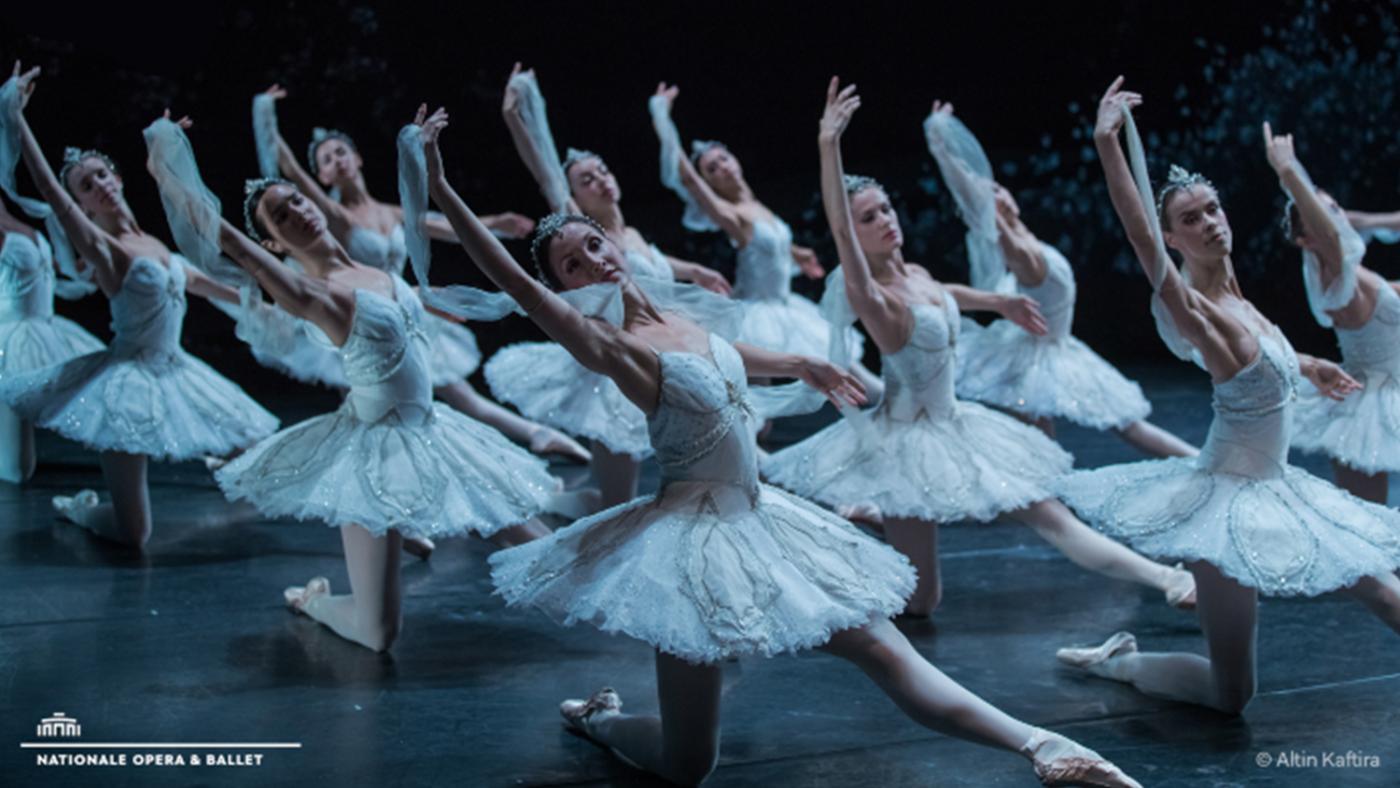 Krista Ettlinger (centre) performing for the Dutch National Ballet. Photo: Altin Kaftira, courtesy of Krista Ettlinger
Announced on international women's day, the Rosanna fund supports talented women students and researchers in their career at Utrecht University with scholarships between 2,500 euros and 5,000 euros annually, depending on the student's needs, which can be used to cover tuition, travel or living costs, or to complete a dissertation. Students and researchers apply for the grant themselves.
As if Ettlinger's career change wasn't impressive enough, her current work as a research assistant is in conducted Dutch, a language she didn't speak when she first arrived in the Netherlands a decade ago.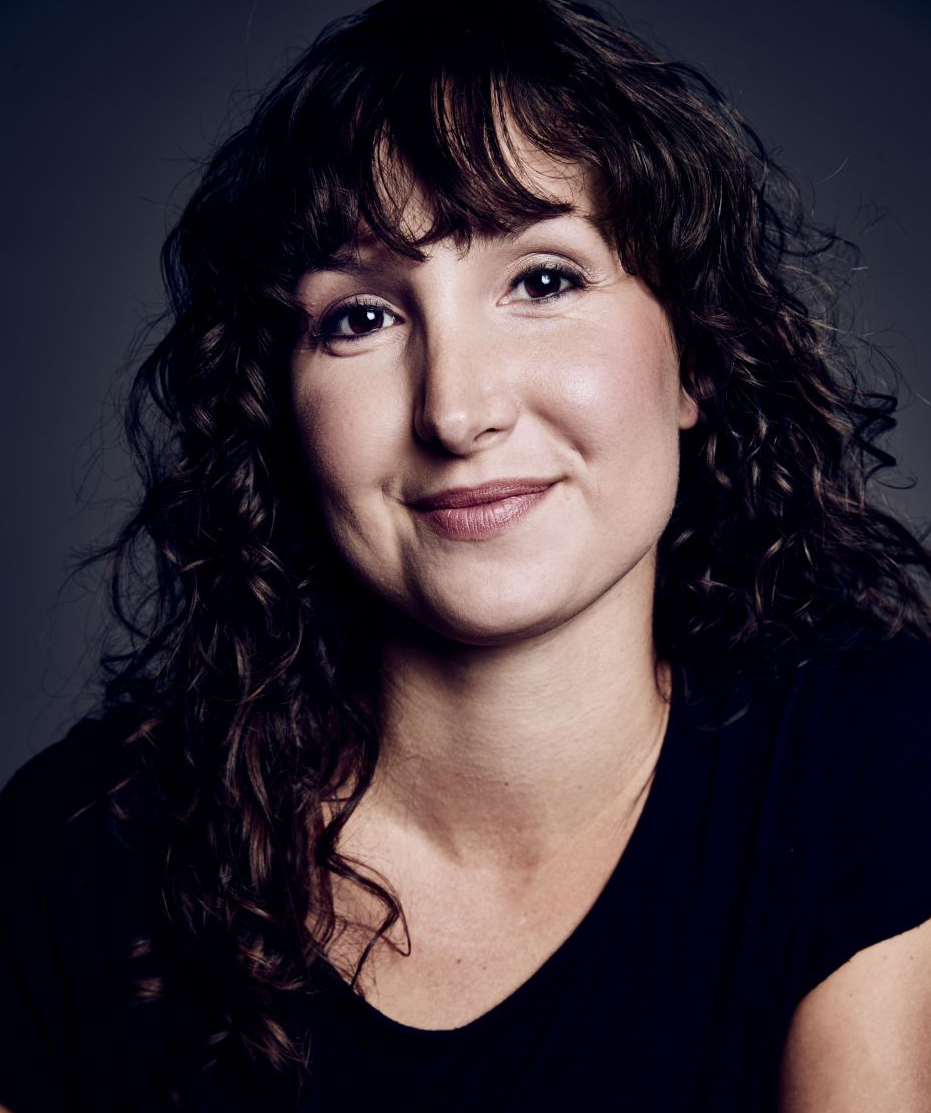 How did you end up in the Dutch National Ballet (DNB)?
"I'm from Florida and I used to work for the Boston Ballet. I came to the Netherlands specifically for the job at the DNB. I trained my whole life to be a ballet dancer and joining the DNB was a dream job for me, as it's one of the top international ballet companies.
I didn't overthink my move, really. I just thought: 'this is a great ballet company'. On one level, it's quite easy to move to the Netherlands because there's so much English being spoken here, but it can also be deceptive: it's not on the top of a lot of people's agenda to learn Dutch, so I'm happy I'm over that part of the integration process, because that makes everything much easier.
I love that there's so much culture here. So many cultural institutions, museums, and history. When my family comes to visit me, we always make sure to go to many museums, even though I have been several times to them before".
How did working for the Dutch National Ballet differ from working for the Boston ballet?
"One thing that's really nice about ballet companies is that they're very international, so there's a gathering of cultures from all over the world. What I like about the DNB, besides the fact that it requires a high level of dance, is that there's so much support and encouragement to explore what you're going to do after dance.
You have to be at a really high level, technically, to be dancing there, so all of your time and energy goes into that. But, even so, I saw so many dancers starting to put their study plans in place. Being in an environment like that was extremely inspiring. It made me think: 'oh, so that's normal then, to think about this already'. That was such a nice culture to be in, and to have the director of the ballet company supporting my studies".
Why did you choose to work and study at the same time?
"Ballet is a short lived career. When you're working with and on your body every day all day, you get to the point where it can be quite painful. I did my Bachelor's at the same time because I knew ballet is a career that ends quite early in your life. Additionally, both for my family and for myself, it was always very important that I'd pursue an education.
I did my Bachelor's in Business through the University of Massachusetts Amherst on my free time, on weekends and nights".
Why business?
"The executive director of the Boston Ballet was a former professional dancer who went into the administrative and executive side of things, and I thought he was excellent at his job. So, I thought: 'oh, that's something I would love to connect to in the future. That could be a quick transition'. That's why I chose business originally".
How was it to combine your studies and your ballet career?
"Really busy. On the one hand, it's nice to step out of the ballet world, which is so incredibly focused on one thing, and in your free time to be thinking about different kinds of problems, to be writing and reading, to be immersed in studies that are almost a totally different world. But, at the same time, it's more than a full time job, which means it was exhausting at times – especially if there was a particularly challenging set of performances that would coincide with schoolwork being due. That could be really overwhelming. It was definitely not the easiest path, but I'm happy I went that direction".
What made you continue on your studies after your Bachelor's?
"When I finished up my Bachelor's degree, I started looking into what I could do next. Luckily, in the Netherlands, there's a retraining programme for dancers. It's something you pay into out of your salary every month, and they help you with career counselling and some financial support when you decide to go on to something else.
Through that programme, I was able to speak with former dancers. One of the professors in my Bachelor's once asked me whether I had ever considered an academic career, so that was something I was looking into but I didn't really know if I could do it. There aren't many ballet dancers that go into academics, but I did end up talking to a former dancer who did so at the University of Amsterdam.  It was encouraging for me to see that it was possible to do that after a dancing career.
When I stopped dancing, the training programme asked me what my dream was, if I could think of something that wouldn't just be easy to do after I stopped dancing, but would also make me happy. That's when I started looking at research master's programmes in the Netherlands. A Business Research Master's would be the most natural choice, but then I attended the open day of the Public Administration programme through the Utrecht School of Governance and I was really drawn to it – maybe because I'd already been working in public arts organisations for so many years. Now I'm a year and a half into the Master's and it's been a really good choice for me".
Do you have any tips for people combining their studies with a full time job?
"I'm a list person. I like to make lists because then I know my tasks are not in my head swimming around, but actually on paper. That enables me to try and break things up into smaller, more manageable tasks. I think that carries over into doing a research master's, because you're always being pulled in so many directions. There's a lot of different things going on".
What about tips for those considering a drastic career transition such as the one you did?
"Look at it in terms of steps. My career change may look drastic, but it was actually a step-by-step process. I started working on a Bachelor's, and then someone suggested me academia, which led me to investigate this Master's programme. Then, came the opportunity to do this line of research. If you only look at the end, it may seem distant and scary, but if you make a series of manageable steps for yourself, and also enjoy the process, then it isn't so".
How was it to stop doing something you had been doing your whole life?
"Actually, it's more OK than I thought it would be. It's very scary at the end of your career, when you start thinking 'I'm going to stop', and then you decide 'OK, this is the right thing for me at the moment, I have other interests, this has become painful, I don't want to do this all day long'. But then there's a lot of fear: 'maybe I should just hold on a little longer because the rest of the world is unknown'. You've been so focused on a goal since you were twelve or whatever. But I had a really nice retirement performance at the DNB, where I could take a final bow by myself at the end of the performance, and my family came to see it. It felt like a nice closure to that chapter.
Of course, it's a process of learning who you are without that, because it's also part of your identity. But I love going to performances and seeing my friends dance, I don't have any bitterness or anything like that. I can look back at ballet dancing and say I love it in a different way now. I think it also helps that I'm really involved in this Master's programme. I feel like I have something new that I'm part of".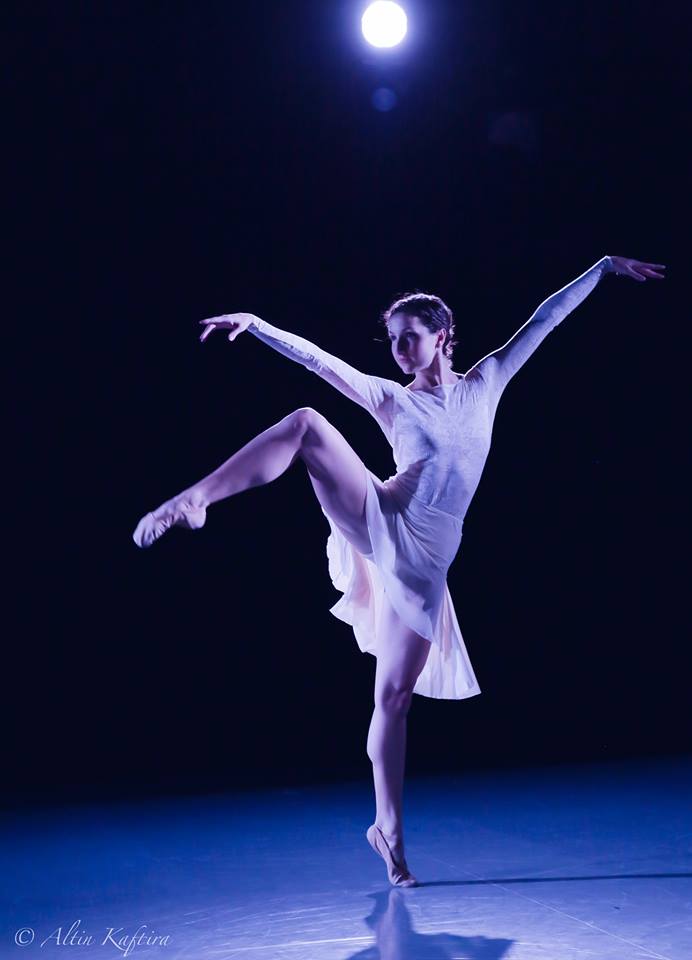 Ettlinger performing for the Dutch National Ballet. Photo: Altin Kaftira, courtesy of Krista Ettlinger. 
Is there an ability developed during your career as a ballet dancer that comes in handy now?
"A lot more than I thought. I must confess I was a bit scared when I first started this study. It's a different world, sitting in a classroom with academics and students who maybe have studied public administration for many years. I was quite intimidated, I thought I didn't know anything about anything. But I did have a lot of discipline, for sure, and a lot of time management skills, I knew how to make long-term goals and small goals, and all that really helps with managing the workload.
Recently, in one of my classes, we were talking about how, when you're doing all this research work and analysing data, and then writing about it, sometimes you get an a-ha moment, a moment in which everything just clicks: you see a clear picture from all the data that's coming at you. One of the articles we were reading compared it to a quote from Picasso which said that artists also put in a lot of time on developing their technical skills, so that when they're performing or creating a piece of art, they don't have to think: it just happens, they make a connection. That was the first time I thought: 'oh, so research is art'. That was a cool moment".
What do you like the most about your Master's?
"I was scared at the start of the programme. I thought I'd develop a new skill set and see where I'd go with it. But I didn't know whether I'd have a new love or new passion, you just don't know how excited you'll be about it.
First of all, the programme is so interesting. I'm learning about the different dimensions of public administration – which is an academic challenge, but I like a challenge. Then, when I started working as a research assistant, I really got to see the practical application. Between February and July last year, I worked as a research assistant on research for the province of Utrecht, under my supervisor Albert Meijer, Head of the Master's programme. That required me to interview people and collect data in Dutch. Currently, I'm working as a research assistant for the Datawerkplaats, working for the the municipalities of Gouda, Almere, Amersfoort, and Zuidplas, and the provinces of Utrecht and South Holland. So, I am working on real organisations, with real people that what we are doing has an impact for, and they are interested in what we have to say and what we can help them with. I love the puzzle aspect of research, but I also really like that we're doing something practical within an organisation".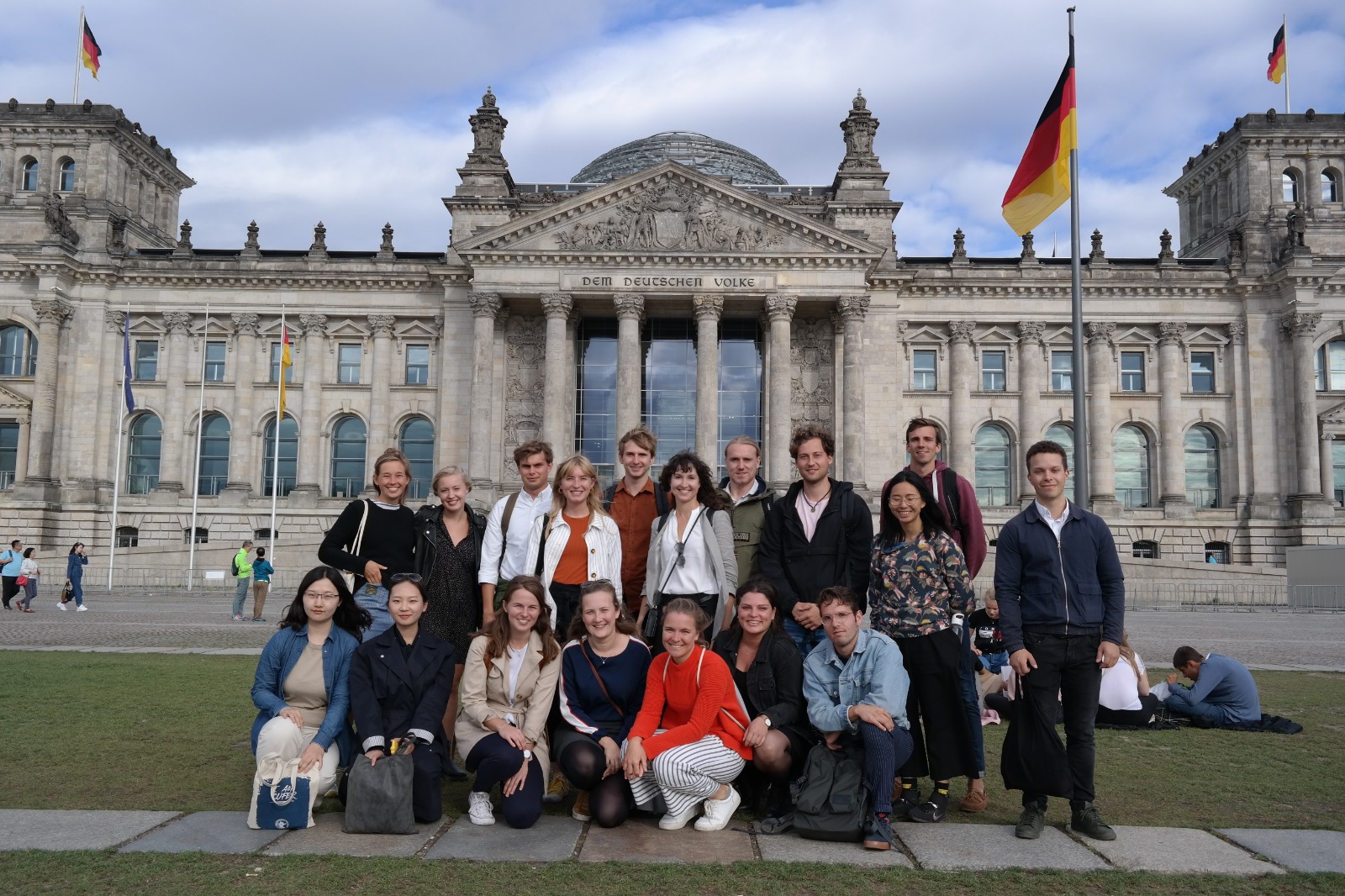 Krista Ettlinger (centre) with her classmates from the Master's Public Administration and Organisational Sciencet, during a study trip to Berlin in the beginning of the 2019-2020 academic year.
What are you going to use the grant for?
"I'll use it to help with my cost of living. If you're a non-traditional student, like me, you don't qualify for study financing. That can be quite difficult. It's really nice from the Rosanna Fund to provide that financial support, but to me it was more than that. It was also about recognition or encouragement: I'm in this brand new field of academics, and established and respected female professors are saying I'm going in the right direction. Of course, I still have a lot of self-doubt about being in academia and doing something new. There's a little voice in my head saying 'Do I deserve to be here?'. But being awarded the grant made me think: 'maybe I do'".
How do you deal with that voice… Shall we call it impostor syndrome?
"Part of it is just putting your head down and doing the work. That was always my strategy with dance. Sometimes, when you're doing something new, you just have to work hard. I try to remind myself that I'm doing fine, but security also comes from having external support. I'm really lucky to have professor Meijer as a mentor. To have support from someone like him, saying 'I believe you can do this', it's really helpful on the days when I don't quite believe in myself".
What are your plans for the future?
"I will finish the Master's programme in July. I'm looking for PhD positions. I'd love to stay at UU, because it feels like home now, but I'm also looking at public administration positions at other Dutch universities as well".