'Men are not more talented than women'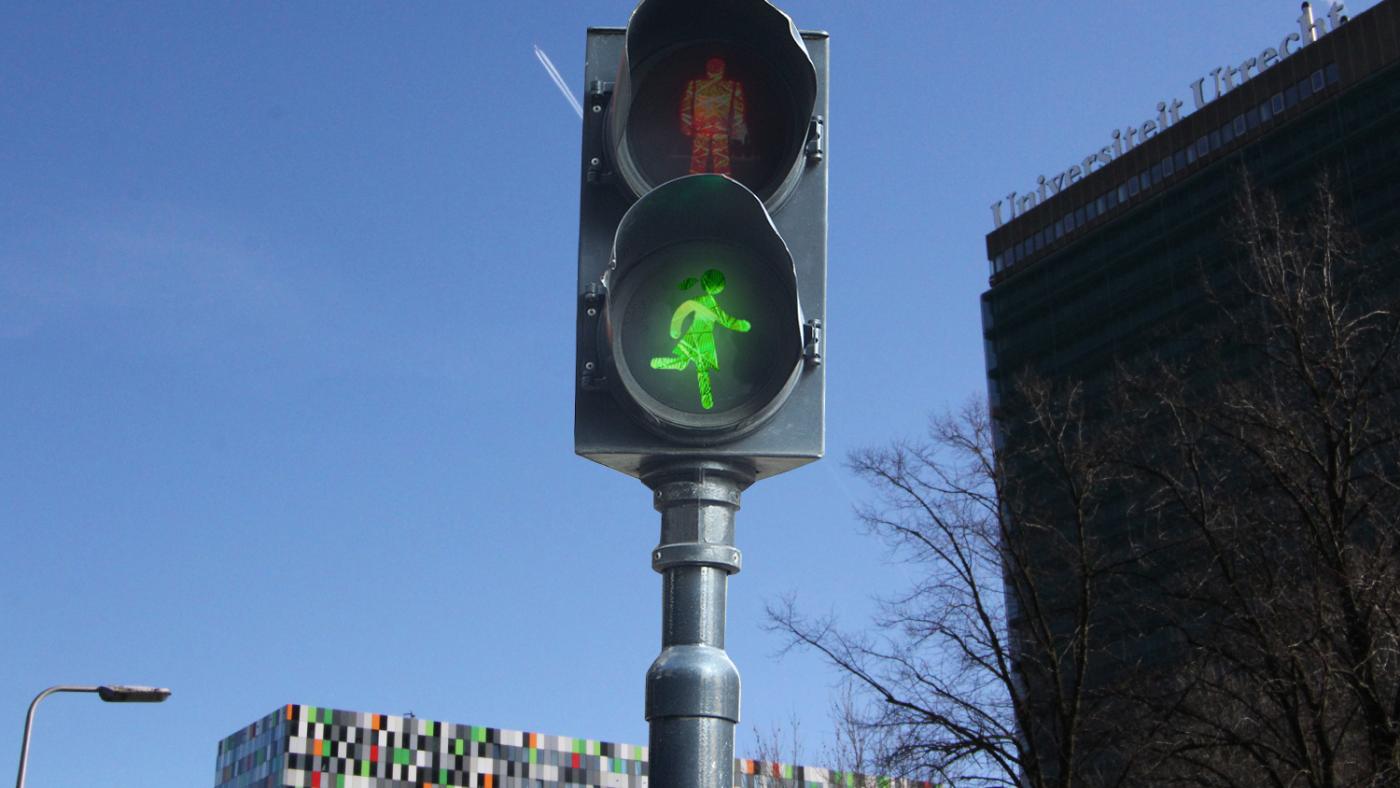 Illustratie DUB
Dean of Sciences Isabel Arends remembers well how, in her 'club' of young, upcoming scientists twelve years ago, one man after another became professor. And she didn't. Something's not right here, she thought. "Why do they get asked and I don't?" She decided to take action, and it turned out: people didn't think she wanted to become a professor. "So they walked around me until I started shouting that I did want that."
It's an anecdote Arends sometimes uses when she talks to female scientists who say they're not given any opportunities and men are. "When I ask them whether they've indicated somewhere that they wish to further their careers, they regularly look at me, not understanding." She doesn't mean to say it's their own fault that opportunities pass them by, but she does want to say that measures taken by the university aren't the only key to a better men-to-women ratio.
'Wake-up call'
In the past years, the number of female professors at the Faculty of Science increased from 5 to 17 percent. And of the current PhD candidates – the talent pool, as Arends calls them – almost 40 percent are women. The difference within the faculty are great. In the disciplines the faculty receives additional funding for (maths, physics, chemistry and IT), for instance, only 11 percent of professors are female. This means the faculty lags far behind the rest of the university. At the entire university, one in four professors is female, as are almost half of all PhD candidates.
"So there's plenty left to do," Arends says. "Men are not more talented than women." But limiting the availability of vacancies to women only for six months, as the Eindhoven University of Technology has been doing since July 1, was never an option. Arends says Eindhoven did this because the share of women in scientific jobs was lower there than it is in Utrecht. In 2018, for instance, 12.3 percent of professors in Eindhoven were women, and the University of Technology wants to increase this to 20 percent by 2020.
"What Eindhoven's doing – making vacancies exclusively available to female scientists – should be seen as a wake-up call," Arends continues. "And I heartily support them in this. In Utrecht, too, this has led to a renewed discussion about the subject. People wonder: what is our opinion about this policy? And what are we doing here to hire more women? It's incredibly important to have these kinds of conversations with the scientific staff in the departments, and to include them in why it's important to have a good men-to-women ratio."
Arends and Ageeth Bakker aren't afraid that all female talent will now apply to the University of Technology in Eindhoven, making it harder for the UU to find talented women. Bakker: "We can show that we've already got female scientists working here, and show what we've done for them in the past years. We've got a track record." The faculty, for example decided to reserve additional funding so a possible pregnancy would not be at the expense of a PhD track of a female PhD candidate. This has since become national policy. And, since the past five years or so, positions are made available exclusively to women, through means such as the Westerdijk Fellowship. Furthermore, in the creation of the new sector plan, the Science faculty has agreed that half of all new positions for which new people are hired will be filled by women and candidates with a diverse background.
'Men's careers are being restricted'
Such measures aren't exclusively praised. Anti-discrimination agency Radar, for instance, sent in a question to the College of Human Rights (CHR) whether you're allowed to exclude men from application procedures with the goal of rectifying skewed gender ratios within the organisation, as Eindhoven University of Technology is doing. Radar says it's received multiple complaints from men who say they were rejected by the university because they were men, or that they decided not to apply at all for that reason. In 2012, the CHR declared that a preference policy at Delft University of Technology did not conflict with equal treatment legislation, because the university had proven that it had a severe gap between the number of female and male scientists, and other initiatives had not led to more women at the top.
The Science faculty has received similar responses to the Westerdijk Fellowship. Bakker: "There are men who say it restricts their careers, because I this way, there'll be one less job for them. These are sounds you need to take seriously, because every opinion you don't take seriously can transform into a ticking time-bomb. For that reason, you have to have these conversations about the fact that women's careers don't develop as they naturally should at the moment, and that that's something that won't change by itself. And you have to explain why it is important to have a decent percentage of female employees. As a faculty, we want to hire other talents, create a different, more inclusive work environment, and get rid of a long-time inequality. Right now, we do not have enough women who could function as role models for students and staff members. Aside from that, you also have to show men like these that a Westerdijk position isn't the only position for them."
Finally, Arends doesn't want to hear anything about such women being labelled 'token women', which is used to suggest women aren't hired for their talents, but for their sex. It's a remark that was also heard after she was appointed two years ago. "Oh, a woman, what a coincidence, considering that over-the-top whingeing about more diversity," someone wrote at the time. Arends: "I always have a very simple answer to remarks like these: 'We've got so many selection committees. The chance of getting through all of these as a token women, is absolutely zero. If no one is qualified, the position remains open. But there are simply tons of highly talented women, and the university cannot afford letting them walk away." The negative reactions aren't the majority, though. Bakker: "You see people are okay with this now."
Still, creating an improved men-to-women ratio is a long-term project. Arends puts things in perspective: "If you say: 'from now on, we'll hire women for at least 50 percent of all vacancies', you can calculate how long it'll take before we're not at 17 but at 27 percent of female professors at our faculty. It'll take another 20 years. After all, professors don't switch jobs every year. You've got a lot less mobility than in the corporate world. That's a tricky aspect of improving the men-to-women ratio in academia."