More rules or more freedom? A question that bothers University Council student members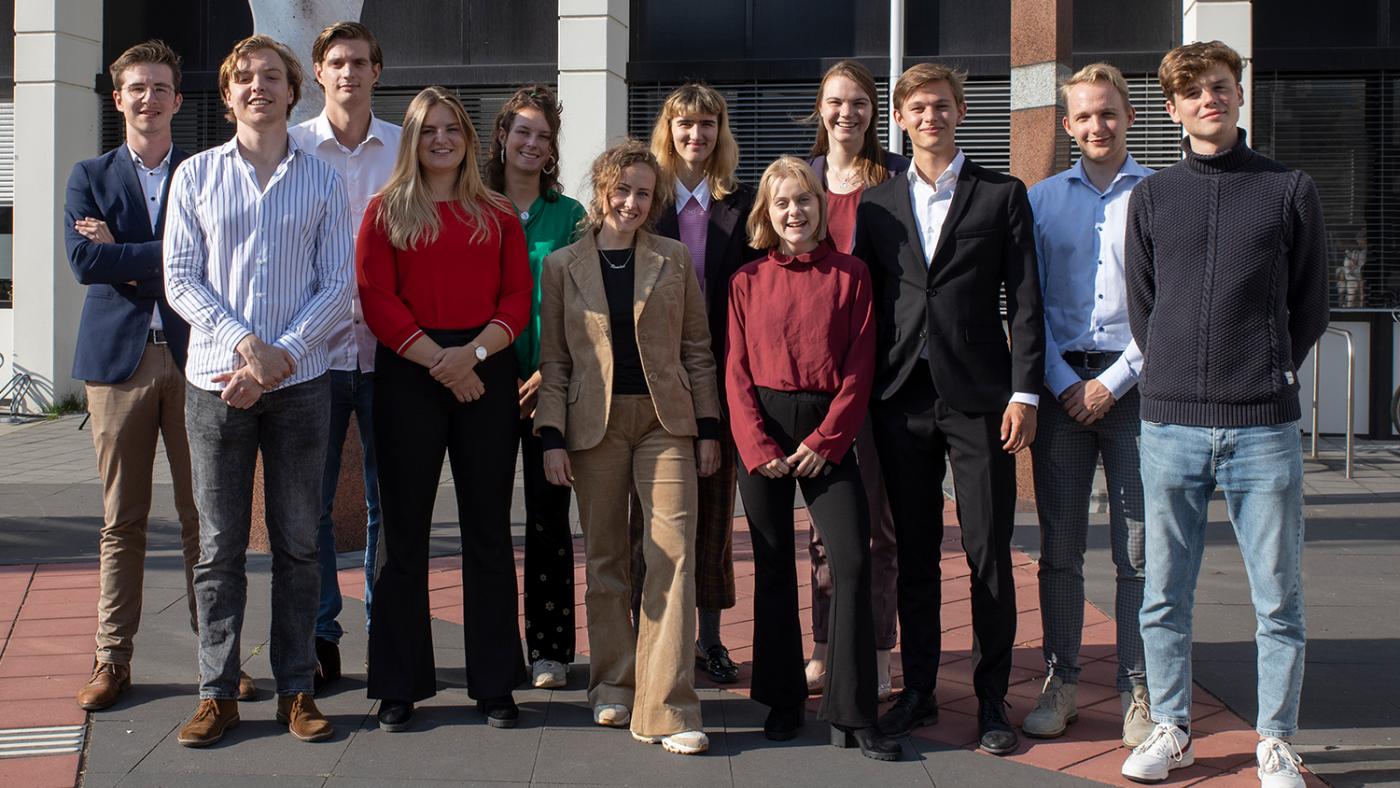 The students in the University Council 2021-2022. Photo: Wieke Eefting
Twelve students, representing four parties, were elected in the last elections to the University Council, held in the spring. In addition to representing the interests of all students, they must verify policies, advise the university on its future plans, and raise awareness of topics they deem important. They will spend almost a year working full time at the University Council, alongside twelve members representing the university's staff.
Curious about who these twelve students are? DUB asked them to introduce themselves, and presented each of them with three questions, letting them pick one to respond to.
---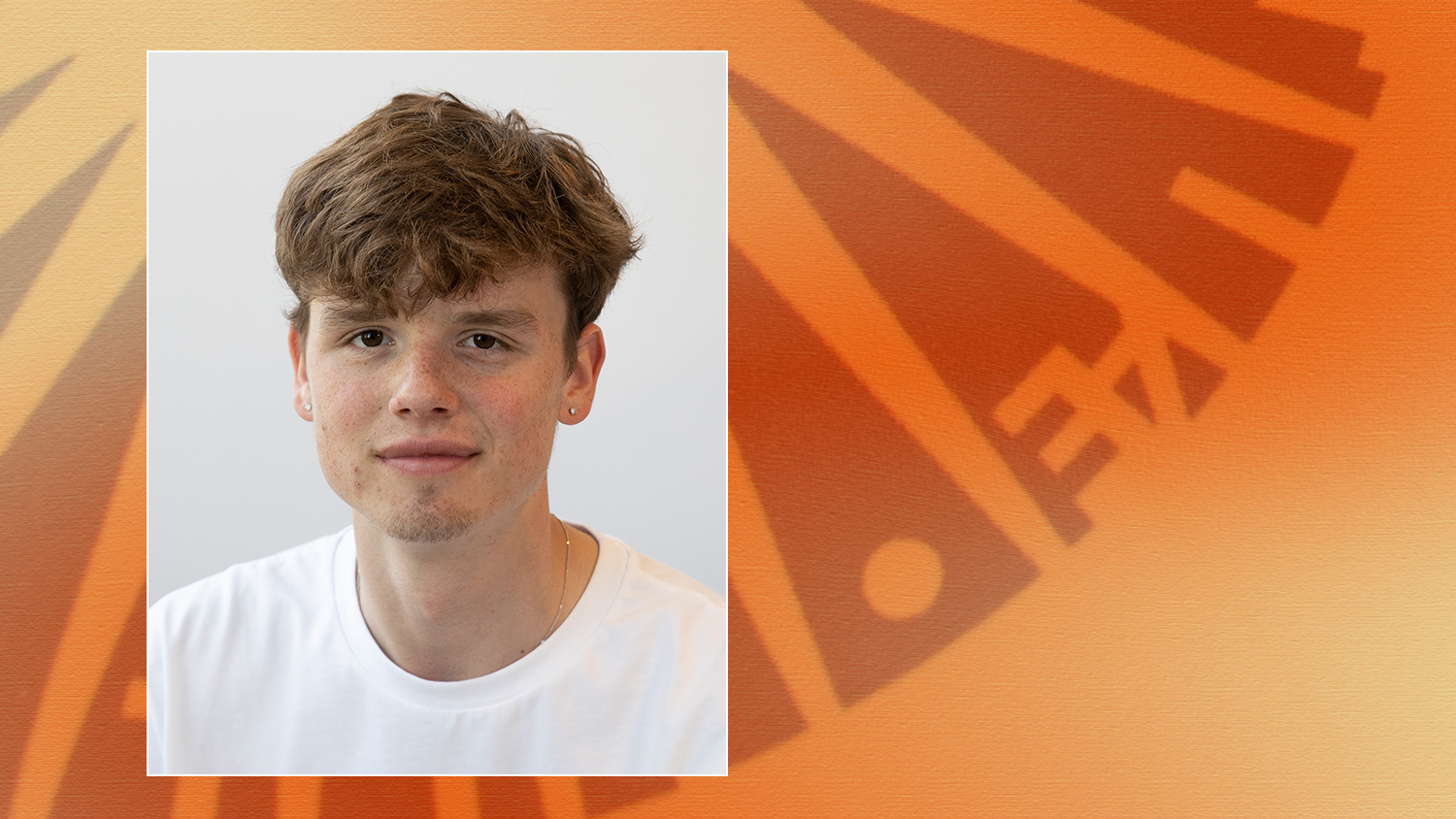 Who are you?
"My name is Abraham de Boer, I just turned 20, and I'm representing the Lijst Vuur party in the council. This year, I'm going to be focusing on issues regarding a safe working/studying environment, student wellbeing, and internationalisation. I'm in my second year at UCU and I study psychology."
Which course should be mandatory for every UU student, regardless of their study programme?
"If I could make one type of course mandatory, it would be something like English for academic education. I think it would be valuable if, on top of what we learn at secondary school, everyone would learn to understand academic English better, and learn to express themselves in English. Such a class would also be really useful to improve the communication between internationals and the Dutch students and staff. I'm not saying the level of English spoken at UU is low, on the contrary, but it's always good to learn more."
---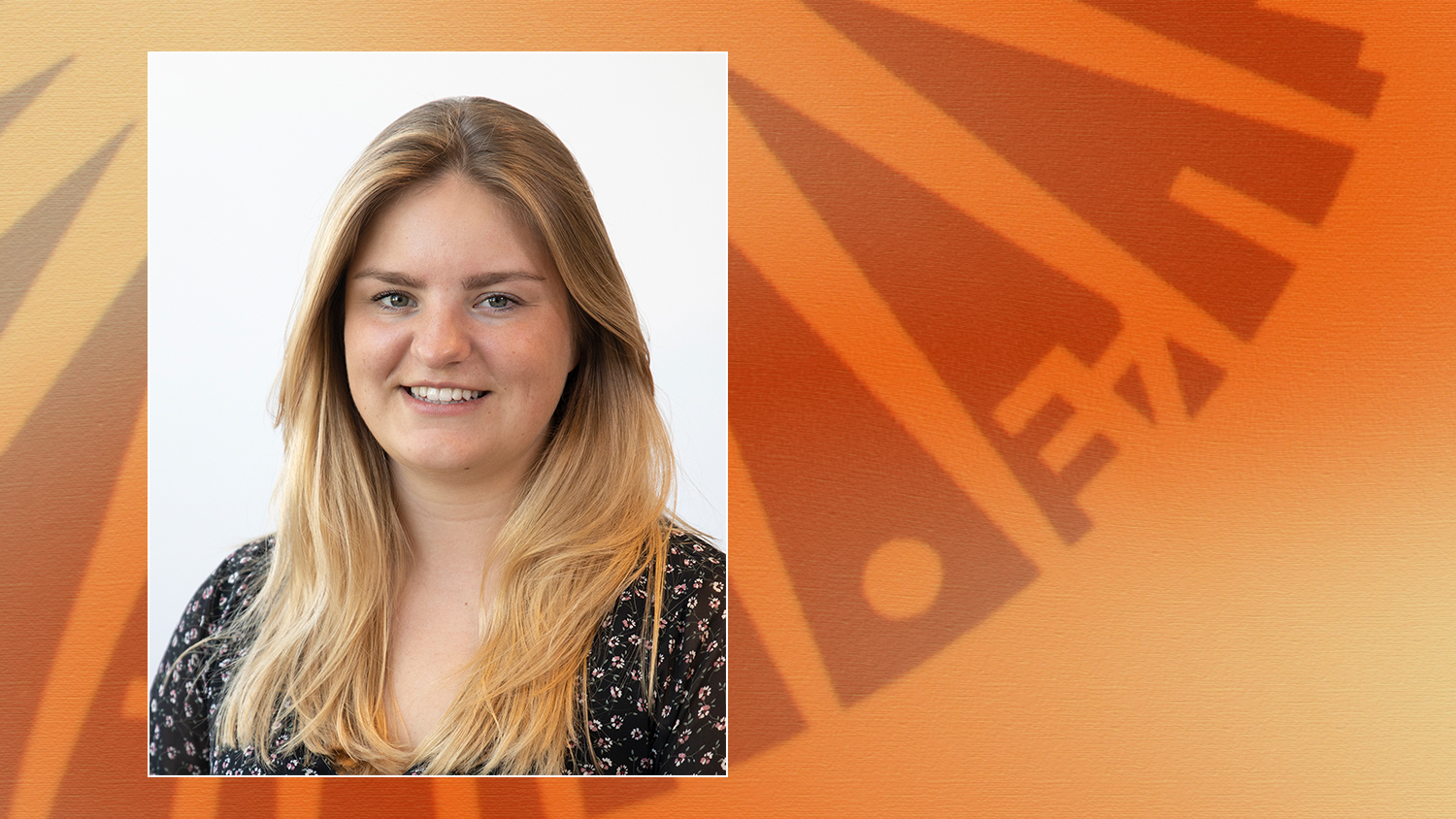 Who are you?
"My name is Annemarijn Oudejans, I'm 22 years old, and I'm the secretary of the student members on behalf of Lijst Vuur. I hope to graduate from my Bachelor's in Sociology this year, and I'm also doing a minor in Leadership for Students in Board Positions at the Utrecht University of Applied Sciences. I've got some prior board experience at the study association Usocia, where I served as Chief of Education. This year, in the council, I am going to focus on education and research, student development and sport, and a safe environment."
Should the university abolish the binding study advice?
"We're seeing a lot of students succumbing to the stress and the pressure to perform, which is detrimental to their wellbeing and mental health. The binding study advice can contribute to all this stress, or even be the cause of it, which would be an argument for abolishing it. Still, it's also important to realise that the so-calles BSA can also be that nudge to pass your courses, a bit of motivation. This consideration, between the student's freedom to decide their own pace and the university's role in helping students reach their full potential, is a tricky one. In my opinion, abolishing the BSA altogether would not be a good solution, because I believe it can be that extra nudge some people need. However, in its current form, the BSA affects students' wellbeing way too much. I would go for a compromise, like getting your BSA in two years rather than one."
---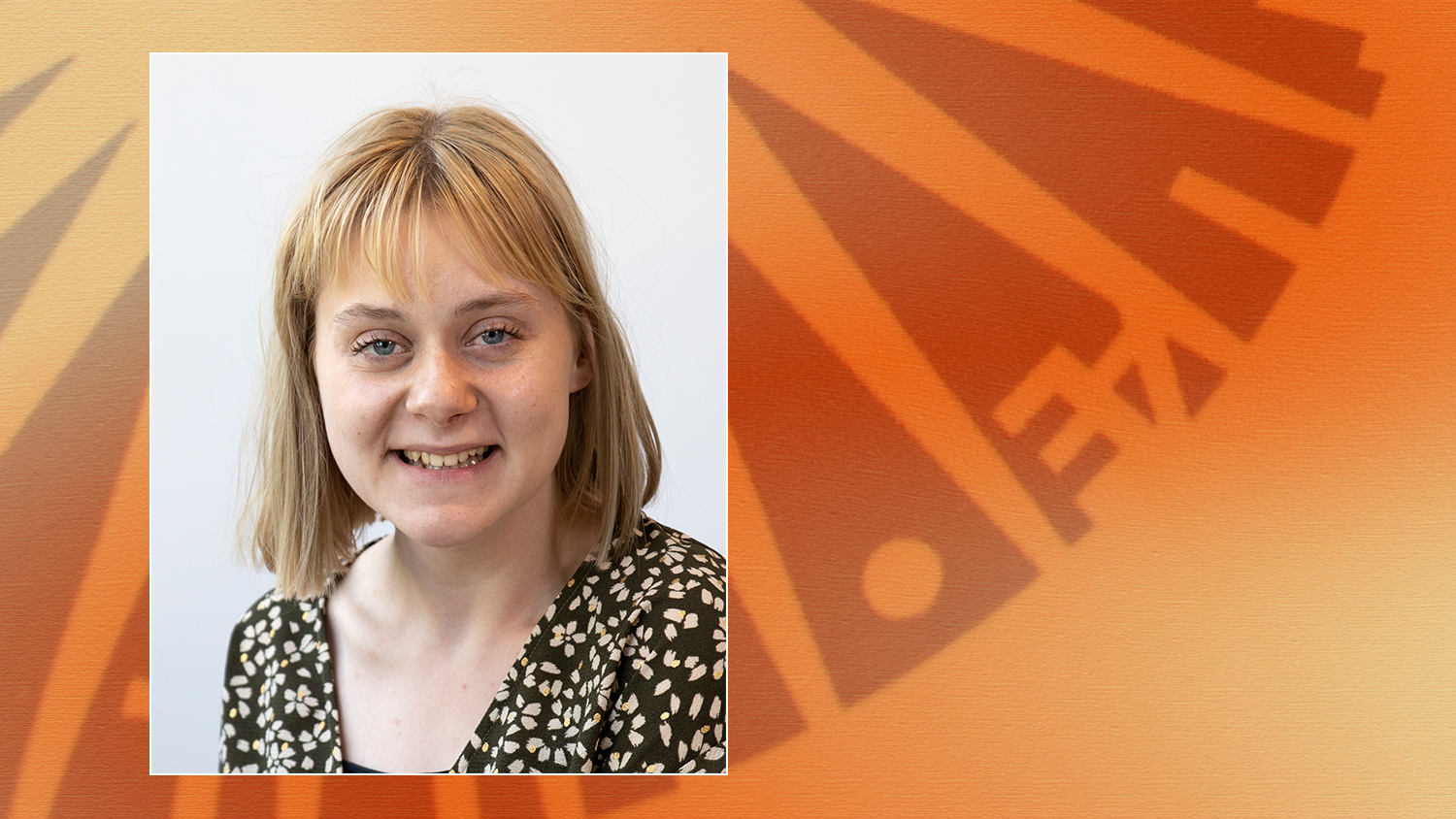 Who are you?
"My name is Chiara Stam, I'm 22 years old, and this year, I'm the leader of the Lijst Vuur party. I'm studying Media and Culture and taking some Law courses as well. I used to be the president of study association AKT and the president of the student members of the Humanities Faculty Council."
Do you think professors should first give a trial lecture before being appointed? 
"I believe research and education should go hand in hand. For high-quality education, after all, you need an up-to-date view on the research in that discipline, and vice-versa. Currently, academia emphasises research too much. Utrecht University is already trying to change this by presenting a new vision of Recognition and Rewarding. Appointing professors could mean something in this regard. Right now, it's not a requirement to give a trial lecture to students, but I think education should be a part of the selection procedure, by way of a trial lecture. Transmittal of knowledge through education is a huge part of the university, so it's something any professor should be able to do."
---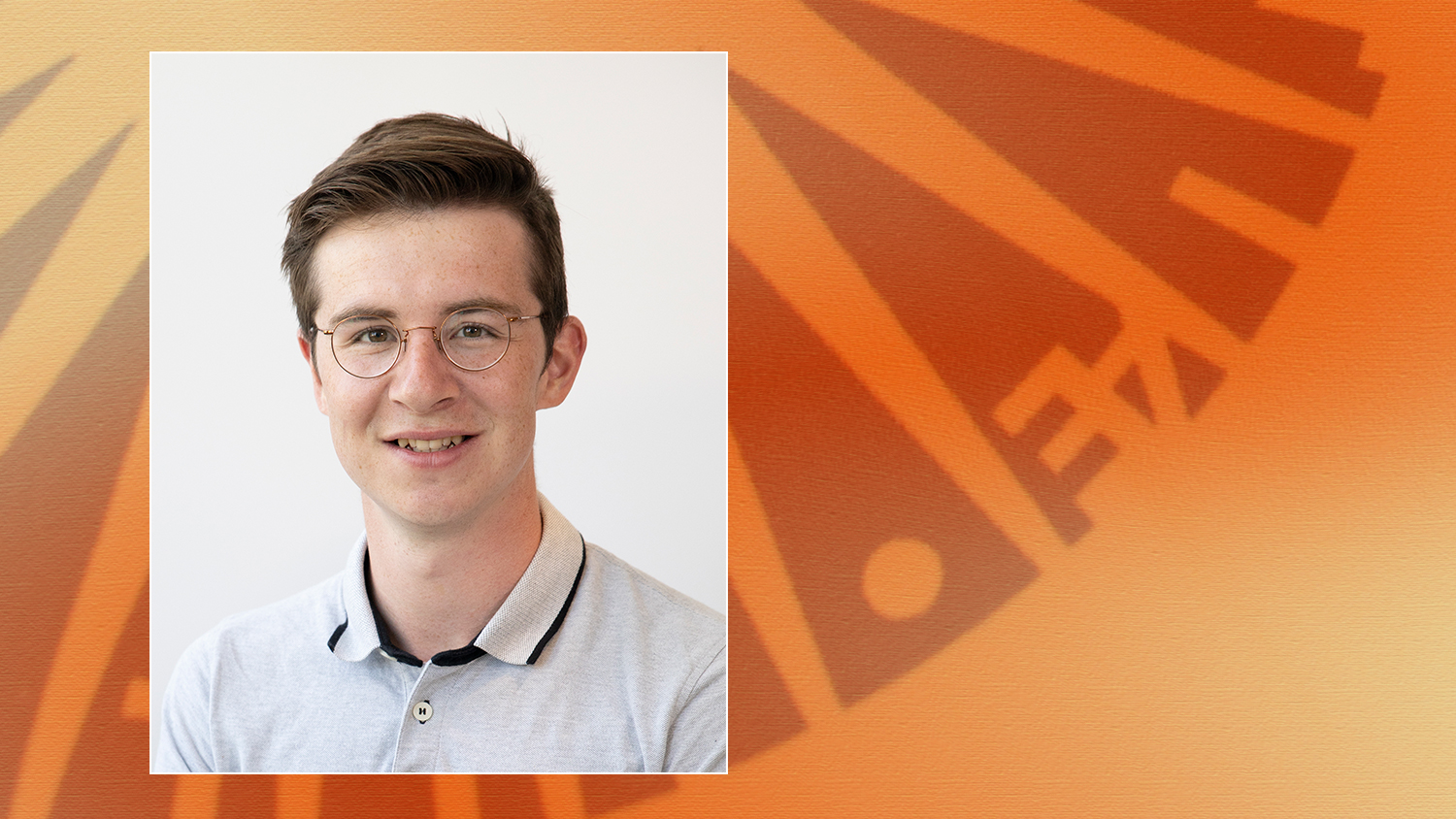 Who are you?
"My name is Gijs Markwat, I'm 22 years old, and I'm the party leader for De Vrije Student. I'm a History student, play rugby at USRS, and I live in a big, fun student house at the Tuindorp-West complex. In the council, I will focus on a free academic climate at our beautiful university."
Should the university ban alcohol in its buildings like it's banned smoking?
"As a principle, I'm opposed to patronising behaviour on the part of the university. I think smoking is your own choice and, as long as no one's bothered by it, you should be able to light a cigarette at the suggested locations. So it's a shame t that here's a full-blown ban in the Utrecht Science Park. As a result, there's all sorts of improvisation happening with "tolerance zones," in order to prevent smokers from standing on the tram tracks to smoke their cigarettes legally. I'm not at all opposed to alcohol use at university grounds, as long as it happens outside office hours, and it doesn't cause any nuisance or mess. In my opinion, that suits the university community just fine!"
---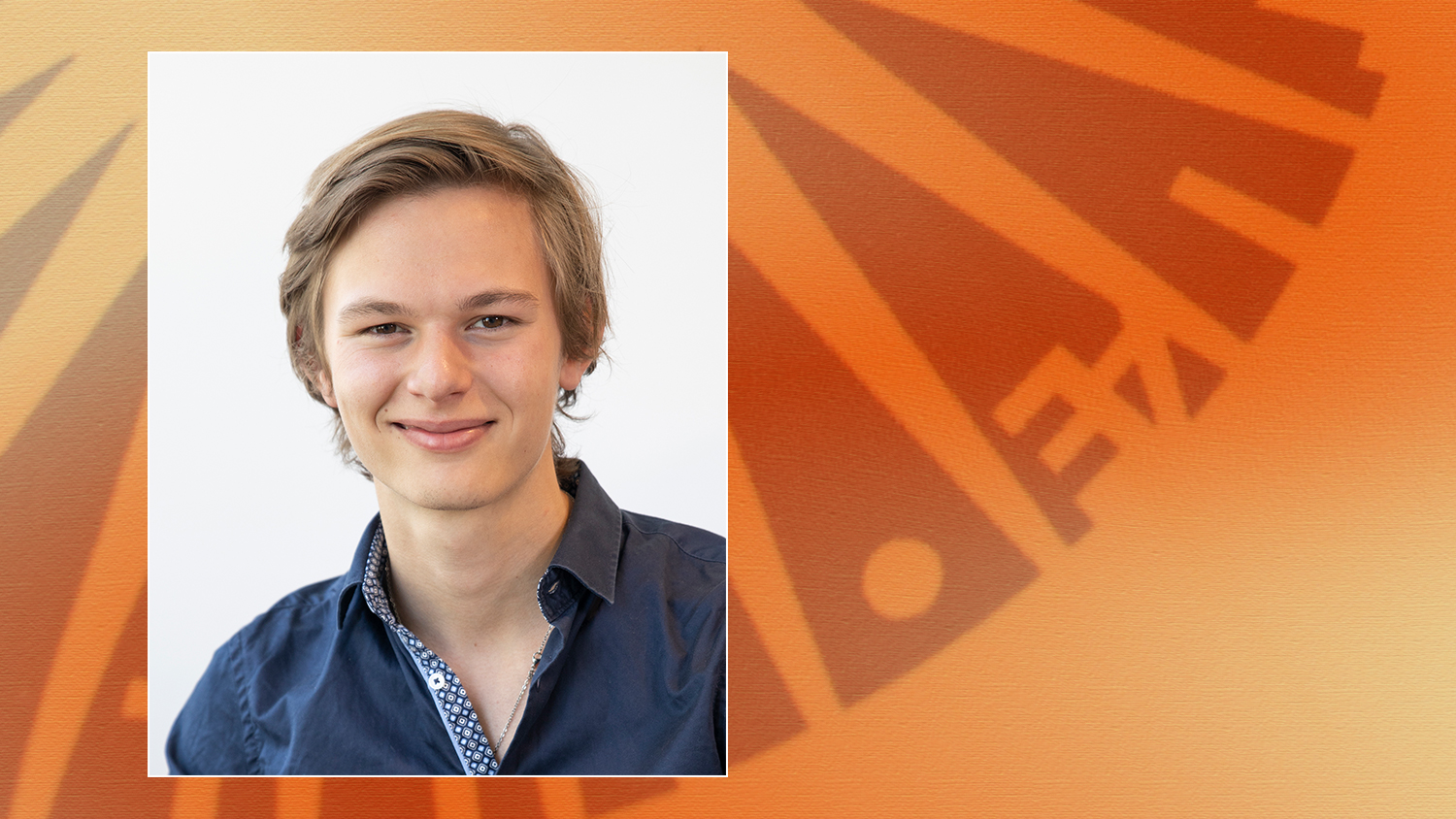 Who are you?
"My name is Job de Jager, I'm 20 years old, and I represent Lijst Vuur in the University Council. I am going to focus on sustainability, finances, and university policy. I study Economics, Politics, and History at UCU. In my spare time, I'm training for the decathlon at AV Phoenix, I like to read, and I'm also learning to cook."
Do you think UU should give permanent contracts to well-appreciated teachers who don't have a PhD?
"I think there's true value in the model we're using now, that is to say, ensuring teachers do specialised research alongside their educational tasks. Even so, we've been noticing that finding staff that meets these requirements is very difficult. All universities are trying to hire more lecturers to fix their staff shortage right now, but that's just impossible to do in some disciplines. If there are issues lecturers working overtime way too often, and we've got the means to fix it, then we should do what's best for the university."
---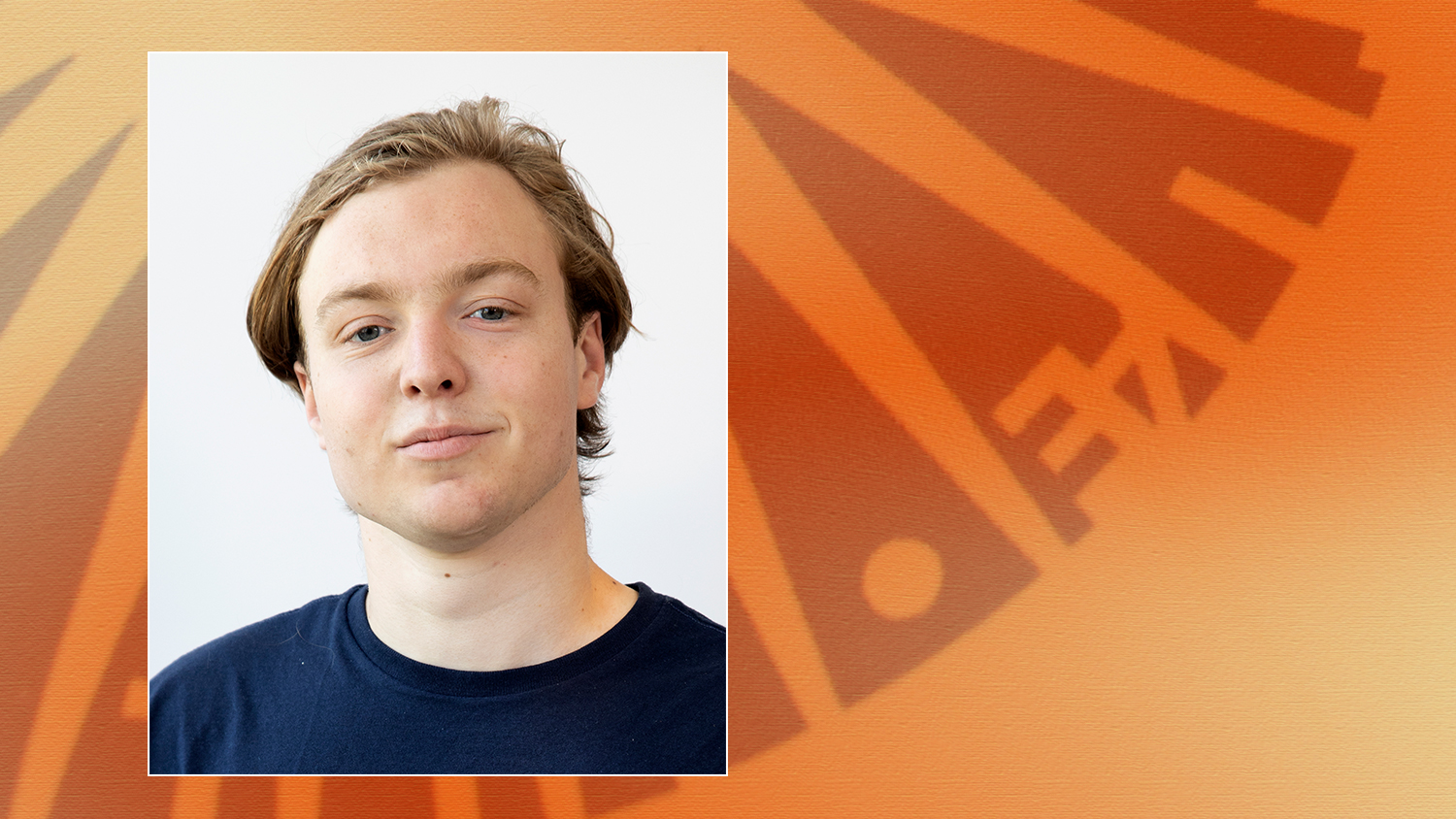 Who are you?
"I'm Mart van der Linden, I'm 23, and this year, I'm representing the Partij voor de Utrechtse Student in the University Council. This year, I'll be focusing on student development, student wellbeing, and student sports, and I'm also a treasurer for the council. Aside from my council work, I'm also doing a Master's in Marine Sciences and I'm active in the student rowing association Triton."
Should the university adopt English as its main language? If so, when do you think that's appropriate?
"I don't think it's necessary to switch to English as the main language at the university. If classes are taught in English, there's a chance the quality of the education will diminish, considering many teachers (and students) aren't proficient enough. Lectures and work groups in particular could suffer from this. Moreover, there are plenty of programmes that don't deal with internationalisation much, like Law or Pedagogical Sciences. Of course it does make sense to teach exclusively in English in Master's programmes with an international character."
---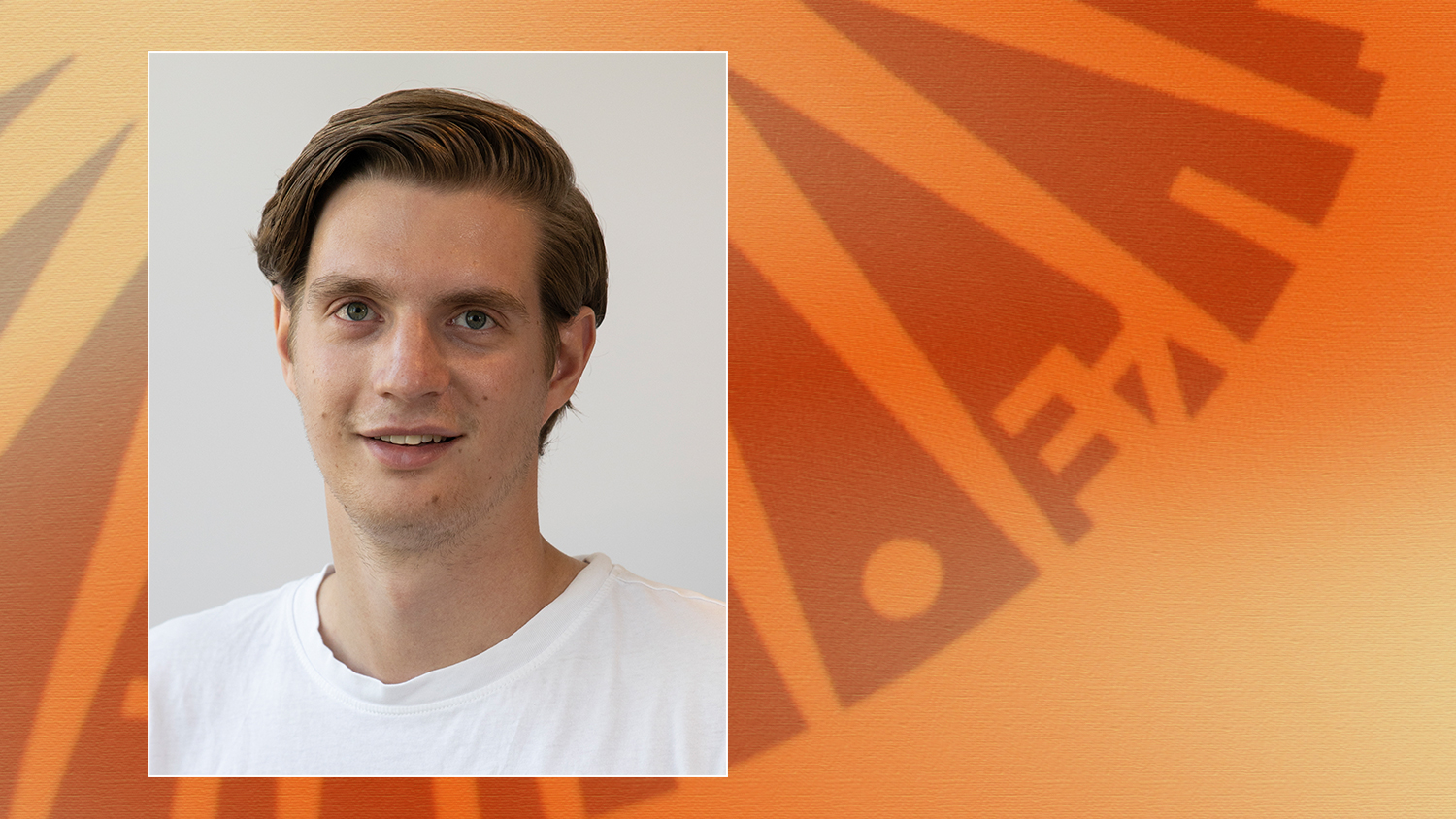 Who are you?
"'My name is Nick Noteboom, and I'm 23 years old. This year, I'm representing the Partij voor de Utrechtse Student in the University Council. This is my sixth year at the UU, where I've studied History and Law. I've been living in Utrecht for some time now, and I'm a USC member."
Should the university force student associations to accept international students as members? Why or why not?
"International students should be able to enjoy student life in Utrecht as much as any other student does. However, this doesn't mean that student associations should be forced to welcome more international students. Student associations have the fundamental freedom of association. For that reason, I'm not a proponent of the UU forcing them to do that. Besides, it's not as though there's a rule saying that internationals can't join. International students are often only here for a short period of time. It doesn't help the dynamics of the associations if people only join one for a year, or even less than a year. Enforcing this would also imply making English the mandatory language. That's why each student association should continue to enjoy the freedom to preserve its own unique character."
---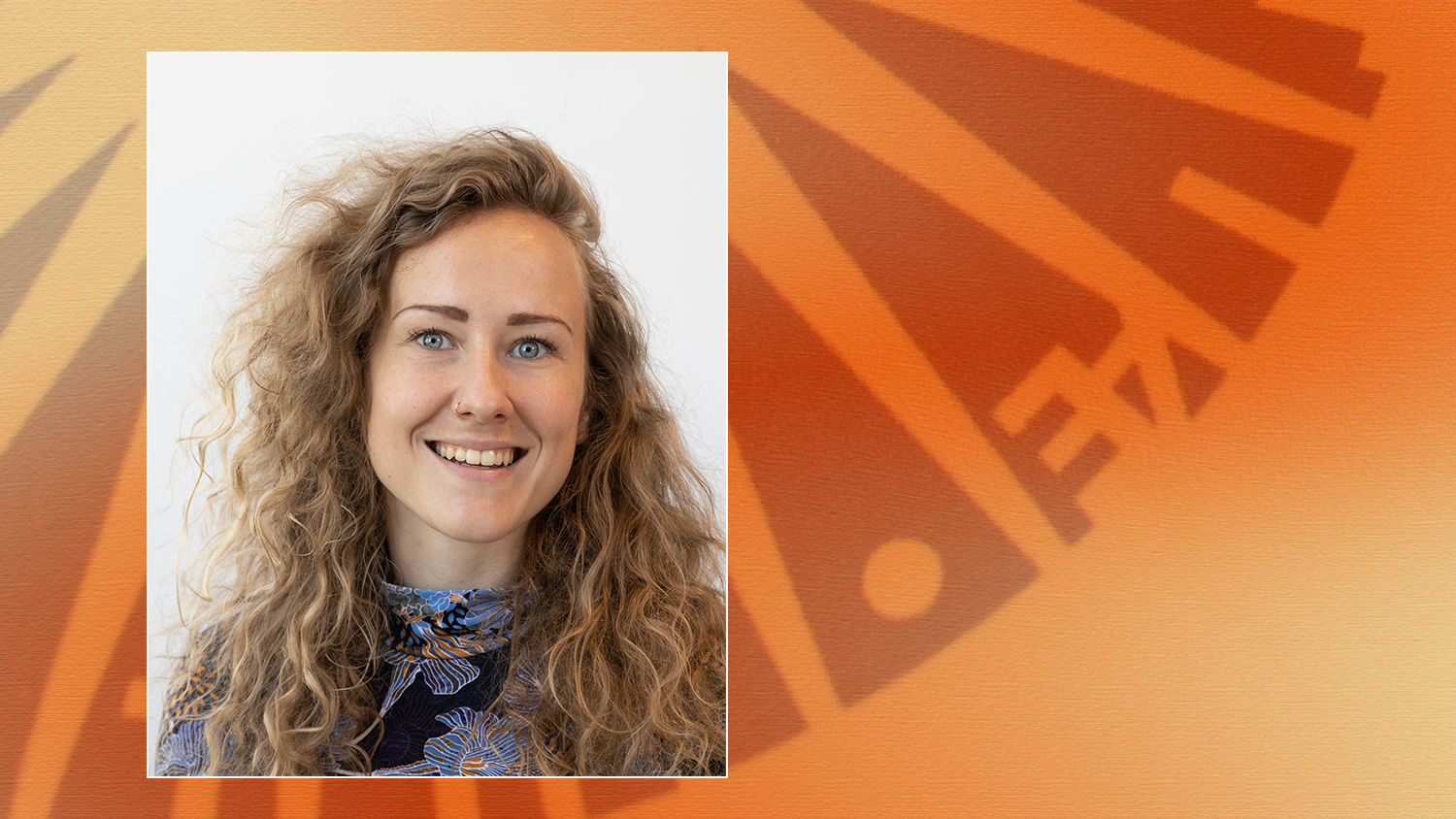 Who are you?
"I'm Rémi ter Haar, 25 years old, and this year, I'm honoured to be the president of the University Council student members, representing Lijst Vuur. I've been living in Utrecht since joining the university and I used to be active in the football association Odysseus '91. Last year, I graduated from the Master's in Public International Law and I'm currently taking courses in the Master's in Professional Translation from French to Dutch."
What generates the most stress to students and what can the UU do to prevent it?
"For me, it's important that UU makes sure there is good guidance for first-generation students. I'm the first one in my family who got to attend a university. My father's a plumber and my mother works at a supermarket. There's nothing wrong with that and it's not sad or tough, but it can generate stress, especially when you're talking about financing and the societal obstacles keeping people from joining the university. Those obstacles are changing. It's not just financial things, like loans, that matter nowadays, it's also about the pressure to perform and future professionals being evaluated based on their experiences, last names, and how many extracurricular activities they have done. We're demanding a lot from students. I'd like to see a university that pays attention to equal opportunities: to backgrounds, to 'townie' versus 'cosmopolitan', to gender, age, migration status, international students. Studying should be for everyone, and I think sports can really help with that as it allows students with different interests, learning levels, and backgrounds to connect. The university doesn't just play a role in people's careers, results, or study programmes, but also in their social and psychological development. Having the university promote student sports or other student associations is of great importance to be able to escape the achievement-focused culture that tends to be omnipresent at universities."
---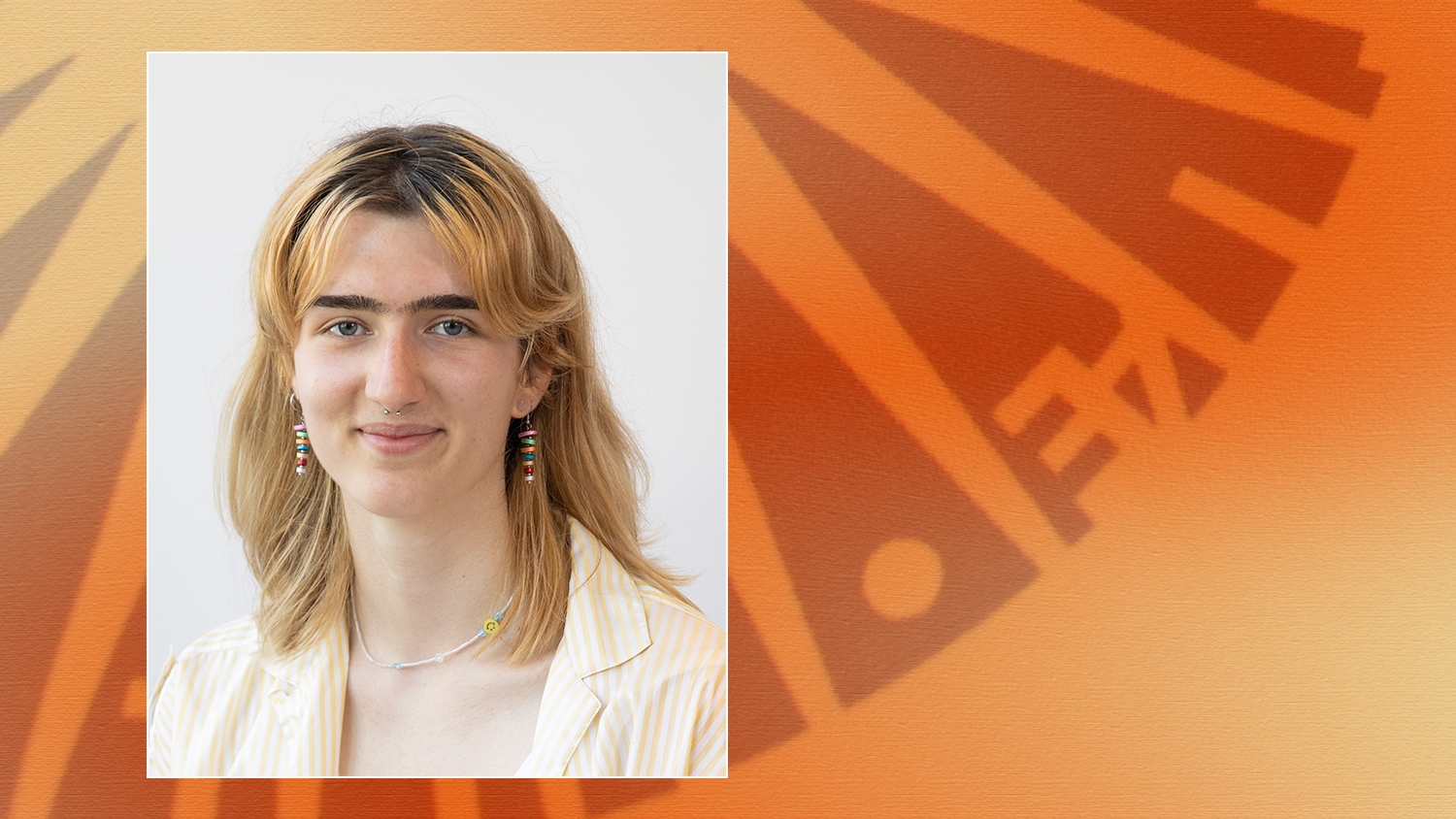 Who are you?
"My name is Sifra Meijers, and I'm 19 years old. Some readers may recognise my name: I was the party leader for UUinActie. I'm also studying PPE (Philosophy, Politics, and Economics) and I'm active in their study association. I live with 15 great housemates and I enjoy horseback riding at USR Hippeia."
What measure would you take to relieve students' workload?
"Students' mental health is an important issue to UUinActie. Mental health starts in the classroom, which isn't made any better when there are too many students, as there is not enough individual attention. I'd like to lobby for better individual guidance, smaller-scale education, and different types of exams, to reduce students' workloads. In a work group of no more than twenty students, lecturers can pay more attention to individual needs. Exams should focus on finding out whether or not students understand and master the material, rather than just reproducing things. The current grading system makes for a lot of stress because you need a high average for the rest of your career, but a 10 is impossible to achieve. That has to change."
---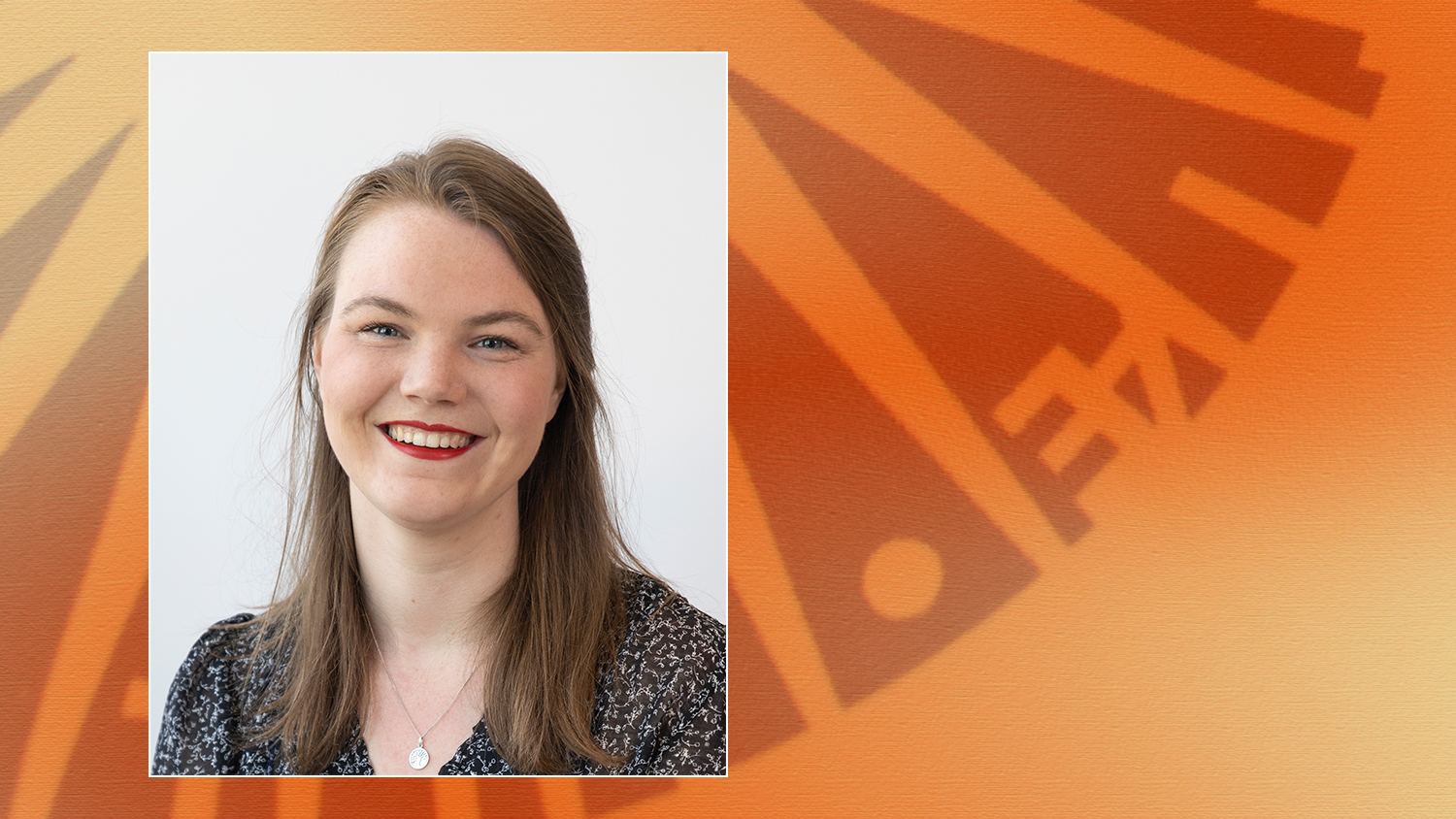 Who are you?
"My name is Willemijn Mulder (23) and I'm one of the two UUinActie student members. I'm studying Educational Sciences and French Language & Culture, and I'm also in two honours programmes. Additionally, I am joining the ice skating association USSV Softijs."
Programmes with the right to limit the number of students will soon no longer be forced to select students. Do you prefer selection processes or drawing random lots?
"Although it seems as though a selection process is a fair way of selecting students, reality tells us otherwise. First, students are pressured to perform even before they start their studies. From the perspective of student mental health, I wonder if 1) this puts the focus where it should be, and 2) normalising this culture of pressure to perform is something the university wants to promote to (prospective) students. A selection process also reduces the accessibility to education to a certain group. Objective means, such as drawing lots, mean there's more potential for equal opportunities. So, I'm in favour of drawing lots, especially considering my focus areas, which are diversity and inclusion, and student wellbeing. "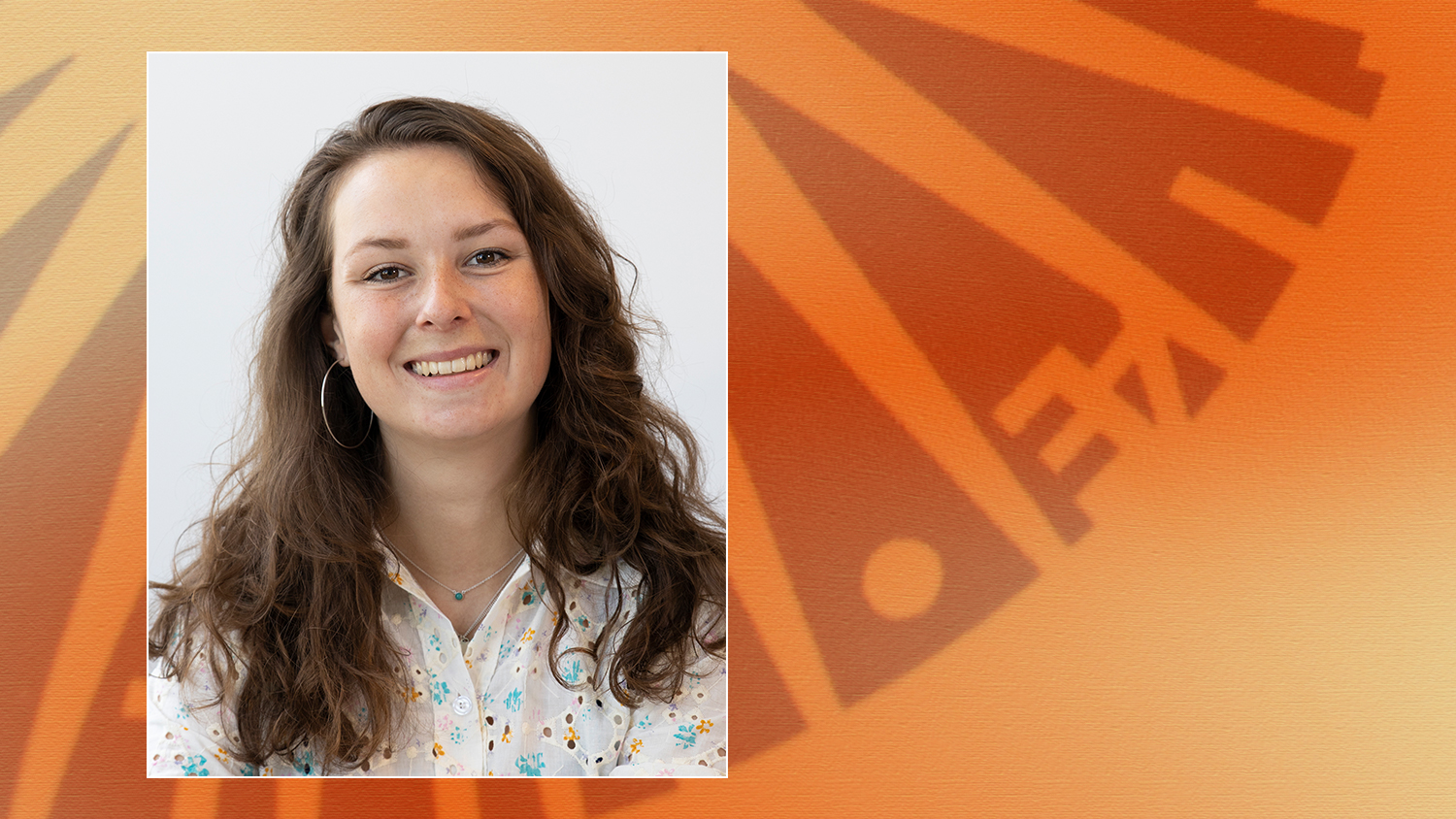 Who are you?
"My name is Valérie van Eck, and I'm 21 years old. This year, I'll represent the Partij voor de Utrechtse Student in the University Council. I'm studying Law and I hope to graduate this year. I also play field hockey in SCHC's Jong Dames 1 team and I'm a member of student association UVSV. I grew up in Bussum, but I've been living in Utrecht for three years now, with three other girls from my association."
Do you think it's right for student associations to be forced to comply with UU's rules during the introduction week?
"Let me start by saying that I think it's right that student associations must follow guidelines defined by the university during the introduction weeks. When the university imposes these rules on associations, it ensures additional safety. I do feel, however, that there should be some restraint in implementing these rules. All associations should have the freedom to decide what their intro weeks will look like. If the university's rules define what the introduction activities should be like, that means they're going too far. All associations have a unique character and that should be safeguarded by the entire university."
---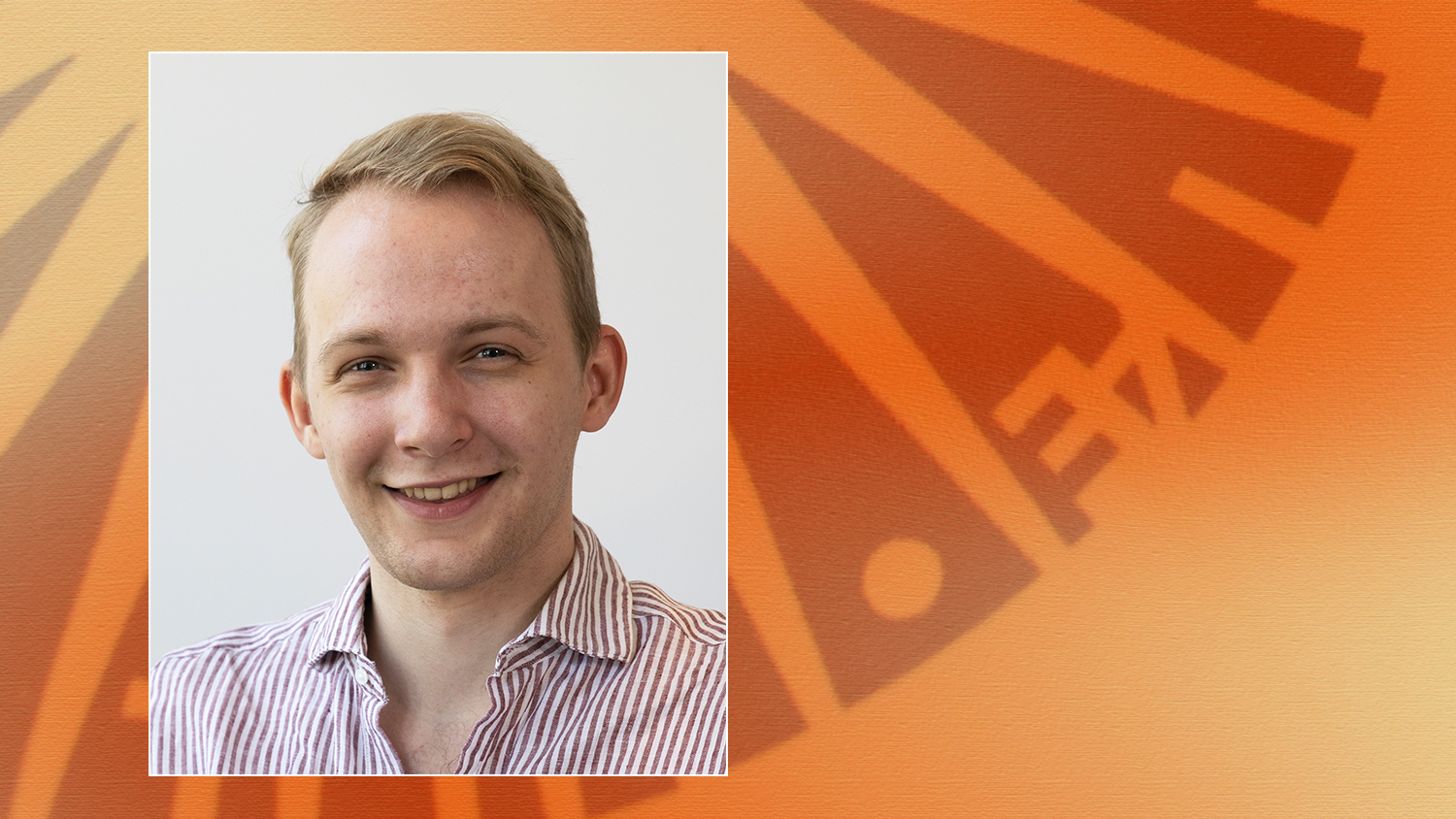 Who are you?
"My name is Yari van Eijnsbergen, I'm 23, I've been living in our beautiful city for three years now. This year, I'm in the council representing De Vrije Student. I'm enrolled in the Bachelor in Philosophy, Politics & Economics, and I'm currently doing a minor in Governance, next to my council year. I play rugby for USRS and I'm also a D66 member, so I'm pretty busy."
Should the university, in its ambition to become more sustainable, ban meat from its canteens? 
"I don't think that's necessary. A varied menu of vegetarian food is always highly appreciated and would definitely help make the canteens more sustainable, but replacing the chicken sandwiches with avocado salad isn't going to get us anywhere. UU doesn't have to offer a sparerib buffet, but I don't think the kroketten should disappear from the menu. I think we can become more sustainable without completely banning meat."
---
Stay tuned: next week, DUB will publish an article introducing the twelve staff members.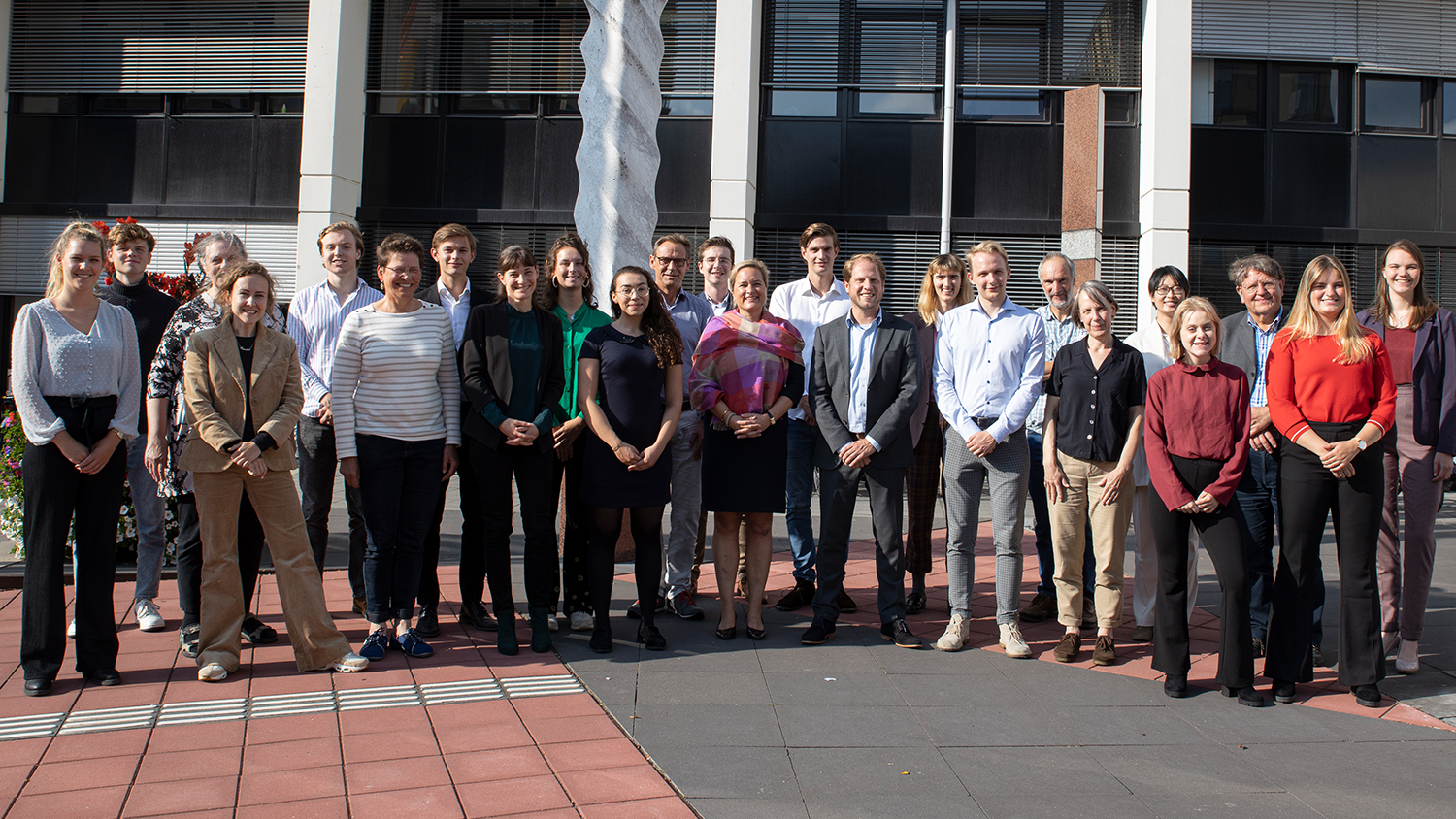 Advertisement