Orchestra practices at Ikea parking lot, theatresports group rehearses in the park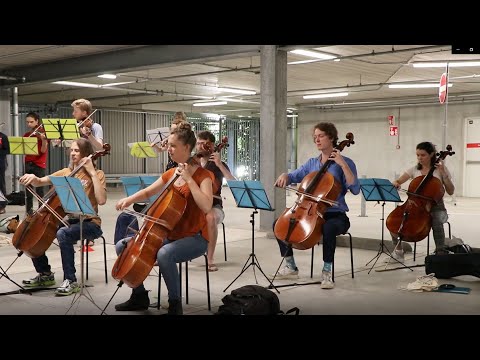 Orchestra USKO practices at Ikea parking lot
The lockdown left musical groups without a place to rehearse in Utrecht. Some decided to do it online, like the jazz choir DeKoor, while others went on a quest for alternative locations. In this video, you're going to meet Mathijs de Haas, member of student choir and orchestra USKO, which got the green light from Ikea to practice in their parking lot.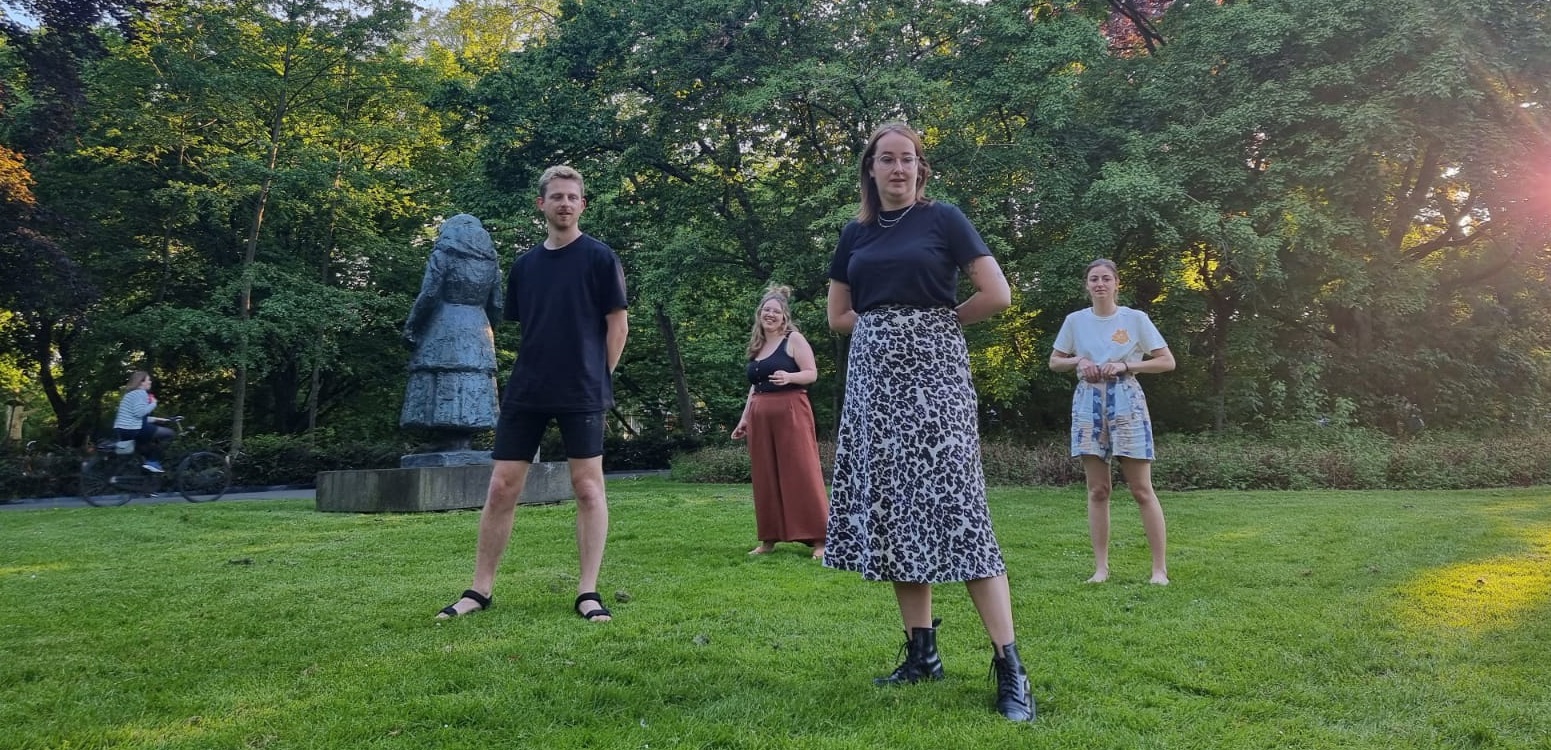 Theatresports group Parnassos took their rehearsals to the Whilhelminapark(Photo TSGP)
We also spoke with theatresports group Parnassos, which was using the Wilhelminapark for its rehearsals until recently. Unfortunately, the image files were corrupted. The groups' chairperson, Merel, told us that rehearsing online simply didn't work for them.
"We chose to take our practice sessions to the park because we could meet each other in person there. We really missed that. So, we got together and played some scenes to get the hang of it again. I saw on the website of the National Institute for Public Health and the Environment (RIVM) that gathering in groups was forbidden except for arts that can be performed onstage, so what we were doing was totally legal. Sometimes it's really embarassing to act with people passing by: they look at you funny when you put on a crazy voice or when we're yelling at each other. But I think that's fun too".  
The coronavirus pandemic affected the theatresports group considerably. "Interacting with the audience is a must. Improvisational theatre often relies on suggestions from the audience to come up with a scene. For example, we'd ask them for 'places where you'd never want to meet your mother-in-law' and then someone would say 'sauna' and that's where the scene would be set. So, a livestreamed performance doesn't really work."
But that's not all. The theatresports group wasn't able to attract any new members during the pandemic. "Some people left and, because of Covid, we couldn't hold auditions to find a replacement." 
Fortunately, things are going much better now. They are allowed to return to Parnassos to practice, as long as the group is no larger than 30 people and they stay 1.5 metres apart at all times.
Advertisement