UU objects to Covid pass: "a university is not a festival ground"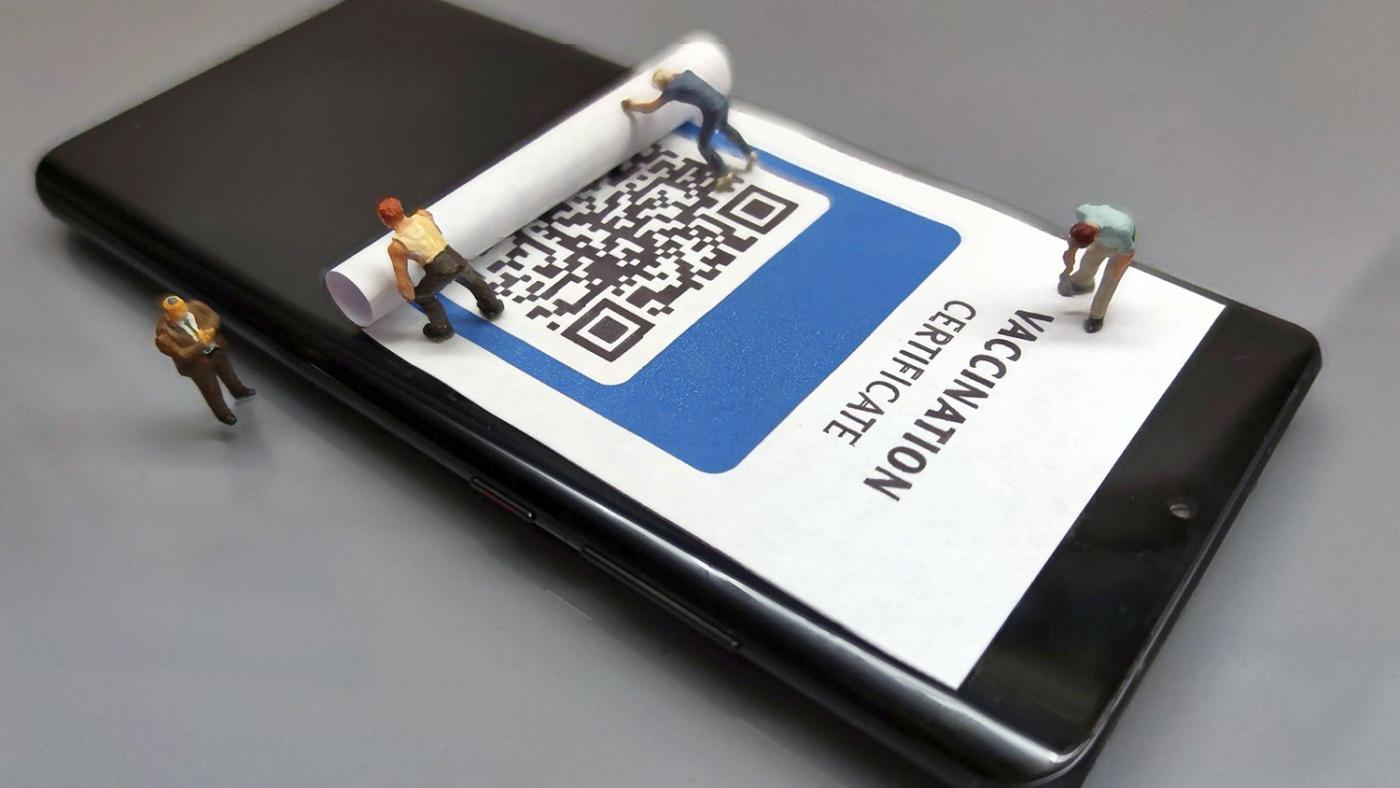 Earlier this week, the outgoing cabinet presented a series of Covid-related draft bills to the House of Representatives, with the request that they be dealt with quickly. One of them establishes a Covid pass mandate in higher education institutions across the country, something that had already been foreseen in a temporary law last spring. The difference is that the law gave co-determination bodies the right of veto, whereas now the government is asking for this right to be circumvented in light of the urgency of the matter.
The Covid pass proposed by the draft bill would follow a 3G model, which means there would be three possibilities to be granted access to the university: by being fully vaccinated, recently recovered from Covid, or having tested negative in the last 24 hours. Prior to the submission of the draft bill, there has been talk of a 2G model, which would exclude those with a negative test.
As to be expected, not everyone is keen on the idea. "There have been no major outbreaks and research reveals that the vaccination rate is high among university students and teachers", stated Pieter Duisenberg, chair of the Association of Dutch Universities (VSNU), which has raised a number of objections.
Inquired by DUB, UU echoes that sentiment. Spokesperson Maarten Post states that the Executive Board objects to the use of QR codes. UU would like to keep offering educational activities on campus as much as possible and would only resort to the Covid pass if forced to choose between the pass and online education, in which case student wellbeing would be "one of the guiding principles".
Unfeasible
There are three main reasons for UU to prefer offering as many classes on campus as safely possible: to offer the best possible education, to prevent negative effects on students' mental health, and to keep the university open and accessible to everyone with the right qualifications. "Covid passes interfere with this basic principle, because it means that a part of the student population will not be able to follow a full programme on campus" says Post, stressing that surveys show over 90 percent of vaccination coverage at Dutch universities.
But there is another reason that cannot be overlooked: the Covid pass is simply impractical. Post: "It is impossible to check thousands of students at dozens of locations all the time. A university is not a festival ground or a concert hall. In week 11, for instance, 5,000 educational activities were scheduled at UU, which were attended by a total of 185,000 students. We've concluded that carrying out a full corona check in which all students are systematically checked is unfeasible. Using bracelets would be susceptible to fraud and create huge queues".
The only possibility envisioned by the university at this point is to work with mobile teams checking randomly, similarly to how the NS looks for free-riders. That would require hiring extra personnel, which, according to Post, "would not be easy in the current labour market".
The Executive Board asked a multidisciplinary team (involving facility management, student and academic affairs, legal affairs, among others) to look at different scenarios, which were also discussed with other universities. If the Covid pass mandate becomes a reality, then the Executive Board is going to evaluate the situation.
Hybrid education not always possible
If the cabinet decides to introduce the Covid pass at universities, the university would be obliged to offer an online alternative to students without a Covid pass, due to the principle of accessibility. But that's not always possible, as some courses cannot be offered in a hybrid format. "For this reason alone, Covid passes – let alone in a 2G scenario - are extremely undesirable", says Post. Luckily, there isn't a lot of support to 2G in the Dutch parliament, making that scenario unlikely.
The Covid pass would probably lead to many courses going back to an exclusively online mode for the sake of practicality, or to avoid teachers' workloads from increasing too much. Post: "We cannot ask our lecturers, who already have a very heavy workload and are under a lot of stress in this pandemic, to provide all the education twice: both physically and online. Lectures online are often possible, but offering small courses, project courses and practical courses twice is just not feasible."
Bear in mind that UU is already obliged to offer an alternative to students with underlying health issues that make them more vulnerable. That is being done through individual meetings between those students and their teachers or study advisors.
Non-EEA students
Some international students coming from countries outside the European Economic Area (EEA) are having a hard time obtaining their QR code It's been reported that non-European students don't always manage to obtain a Covid pass, even though they have been fully vaccinated in their home countries. That's because it may take a while for them to get a social security number (BSN in the Dutch acronym), which is a pre-requisite to request a QR code at the local health services (GGD). As a result, they must get tested over and over to be granted access to restaurants, events and the like.
There is little the university can do for these students, apart from directing them to the municipality and the GGD. In case of a 3G scenario, they would just have to keep getting tested.  
The Dutch Minister of Health, Hugo De Jonge, acknowledged the situation of these students in late October, promising to make the process of obtaining a BSN easier "soon", without specifying when.
New measures to be announced tonight
The cabinet's press conference about the coronavirus situation has been brought forward to Friday, November 26. That's one week ahead of schedule. The Dutch Prime Minister, Mark Rutte, and the Minister of Health, Hugo De Jonge, are expected to announce new measures to contain the spread of the virus tonight.
A lockdown for educational institutions is not expected to be part of this evening's announcements, as the Outbreak Management Team (OMT), the group of experts advising the Dutch government, would like schools and universities to
remain open
. But the government doesn't always follow their recommendations to the letter, so it remains to be seen what measures they will decide to take.