UU Walks: how about meeting someone outside your bubble?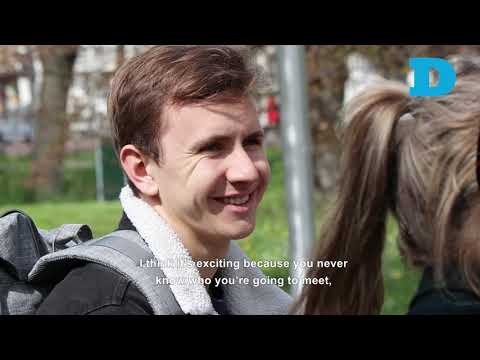 UU Walks: how about meeting someone outside your bubble?
"Students have few opportunities to get to know other students these days, so they feel a bit lonely," says Nynke Rijpkema, member of Frisse Gedachtes, a national organisation with an office in Utrecht. They offer a platform where students struggling with psychological issues can talk to others anonymously. They also help them expand their circle – UU Walks is one of their projects in that regard. Is this something for you? You can sign up on their website to be paired with another student interested in meeting someone for a walk.
But this isn't the only way you can meet new people this week. Until Friday, Utrecht University is organising the spring edition of its Wellbeing Week, which comprises a series of activities to help students mingle. There is a workout challenge every day, as well as workshops and webinars teaching how to write a paper or thesis in a mindful manner, how to sleep well, or how to start your day well rested. Most activities are set to take place on location, in places like the Botanical Gardens, sports centre Olympos, and the Janskerkhof square. All while respecting the Covid-19 restrictions, of course. The full programme is available on UU's website.