Is volunteering your new year's resolution? These students are helping others as buddies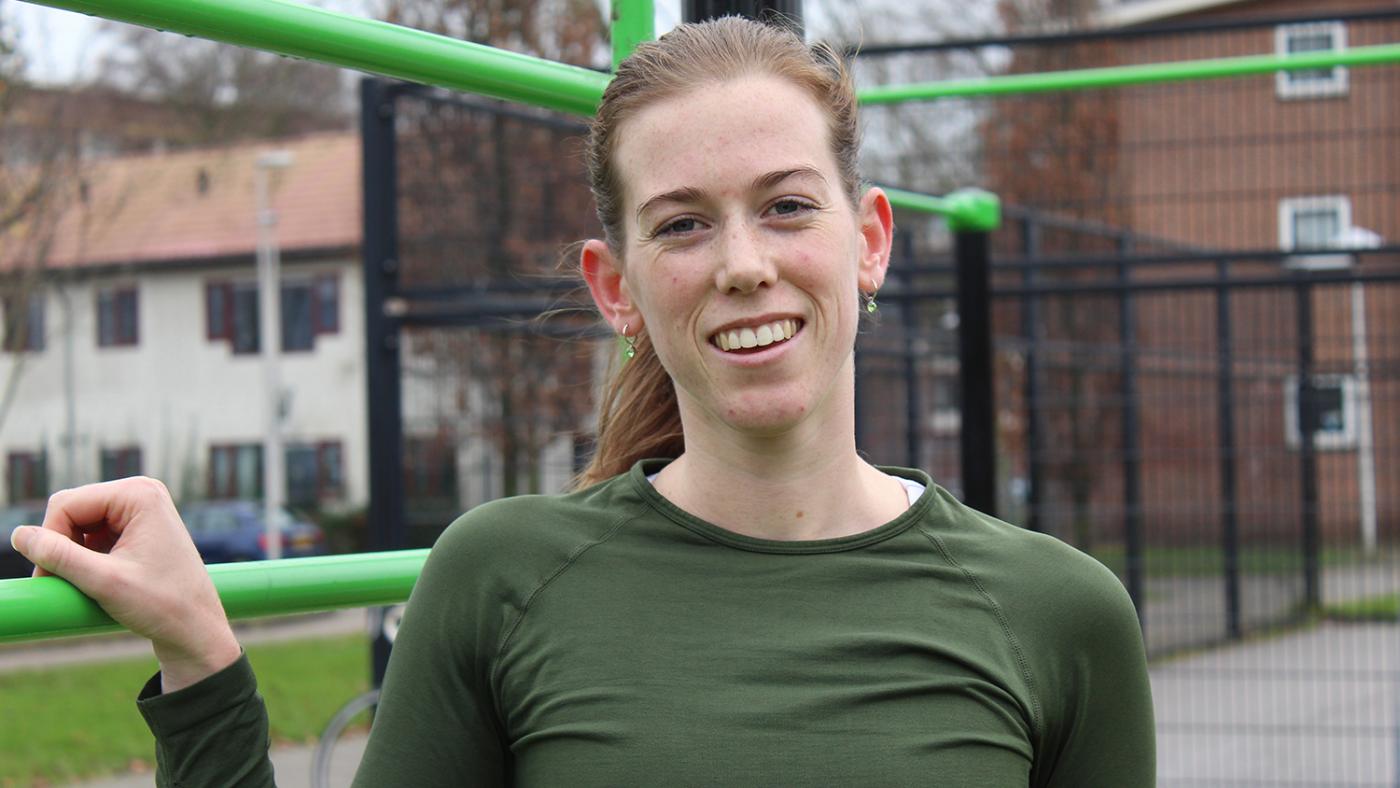 Jennifer volunteers for the BalanceBuddy Foundation. Photo: DUB
"After my studies, I'd like to make a difference in people's lives, but that's still going to take a couple years"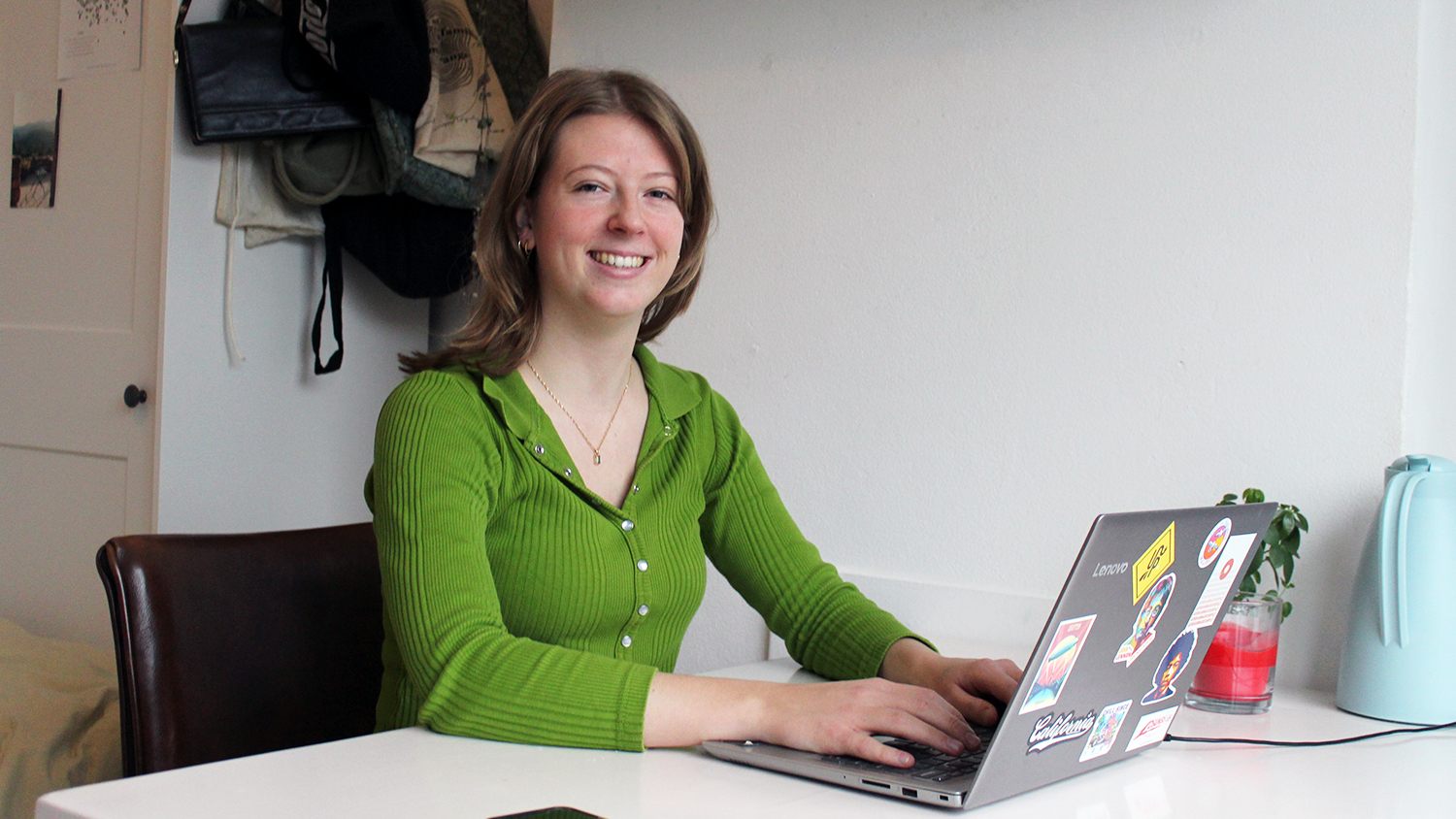 Cultural Anthropology student Bente (21) volunteers at the Handjehelpen foundation. She is a buddy for Aicha*, a twelve-year-old girl who emigrated from Morocco to the Netherlands three years ago. She lives in Overvecht with her father and little brother. "I keep her company, thereby expanding her social sphere", Bente explains. "We play games often, or we go get groceries. We played outside when it snowed last year." Apart from that, Bente is helping Aicha learn Dutch.
Sometimes she also helps Aicha's father with administrative affairs, which are difficult for him to understand because his skills in the Dutch language aren't sufficient yet. Bente says her efforts are appreciated. "He always invites me to stay for dinner, he thinks that's pretty fun."
Outside your bubble
Bente started volunteering as a buddy last year. "My Bachelor's program was very interesting, but I was studying all the time. I was just reading and learning about vague theories. After I graduate, I'd like to make a difference in people's lives, but that is still going to take a couple years, so I thought: let's do something now to help people who are less fortunate than I."
But Bente also benefits from it: she says she gets to widen her horizons. "I need to step outside of my bubble – my white and highly educated bubble, to put it plainly. They are none of those things, which makes it so fun to me. I think that it's very important and instructive to see more of the world than your familiar surroundings." Combining the volunteer work with her studies is easy, as she only visits Aicha once every three weeks.
She would recommend other students to become buddies as well. "You can mean so much for someone else by doing something that takes relatively little time and effort. Small things are often very valuable."
*Aicha is a fictitious name
---
"I can empathise with her. I know what she's going through a little bit"

Fabiënne (23) also volunteers as a buddy. She is a Master's student of Communication and Organization who volunteers at Villa Pinedo, a foundation that matches children of divorced parents with young adults who went through the same thing in the past. Fabiënne was two years old when her parents got divorced. Looking back, she wishes she'd had a buddy herself. "It's a very accessible way for children to find someone who knows more about divorce", she says. "A child talking to a child is something quite different from a child talking to a therapist."
Her "bobby" can ask Fabiënne anything in an online chat. In the beginning, Fabiënne thought that was kind of strange, as they never met in person. Even so, she feels connected to the child. "I can empathise with her, and I know what she's going through a little bit. That helps me to connected." Fabiënne thinks of her often. "Sometimes something related to my parents' divorce happens and I think: 'hey, my bobby might face the same situation, I should message her'. So, I think about communicating with her every day."
Confrontational
For Fabiënne, getting involved with this subject can be confrontational, though Villa Pinedo supports her too. "The volunteers receive a training before getting started, in which we talk about what our parents' divorce meant for us and what we can use from our own experiences. That makes you to think very purposefully about the divorce."
Fabiënne decided to become a buddy because she wanted to volunteer with something that suited her and would not take up too much time. She has no regrets. "Talking about your parents' divorce is always good, whether it helps you or someone else."
---
"With a glimpse of the life of an Utrecht family, you get to know the city better"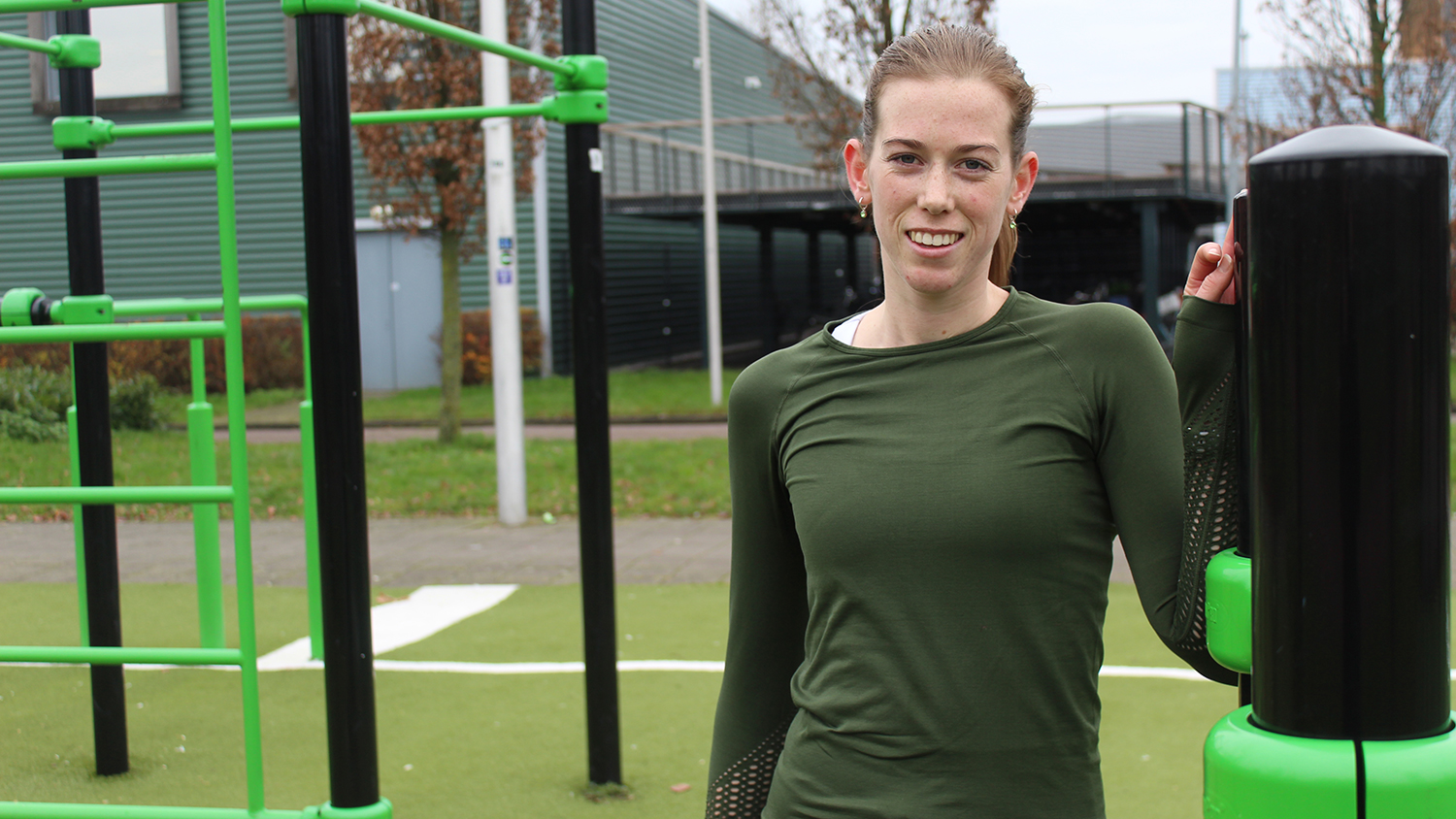 Jennifer (21) studies Psychology and volunteers at the BalanceBuddy foundation, an organisation that matches students of certain fields with children who could use a helping hand to live a healthier life. Jennifer majors in Child and Adolescent Psychology, and is able to use her knowledge in her volunteer work. "For example, we learn how to set goals and motivate children, so I try to apply that", she says.
She signed up for the buddy programme following an informational talk during a lecture. It seemed like a fun way of getting to know Utrecht better. "With a glimpse of the life of an Utrecht family, you get to know the city better as well."
Part of the family
Every week, she visits a family to help their child eat healthy and exercise. This work takes her about three to four hours a week, which means it's not hard to combine it with her studies. "At my Psychology programme, there are few contact hours and there is a lot of independent study. That way, I can plan easily." She has a good bond with the family. "It's so much fun. They are very open, which means I have gotten to know them well and really feel like I'm part of the family."
The buddies work alongside a dietician or pediatrician, but since they get to visit the families in their homes, the bond they form with the family is different. Jennifer really feels she can make a difference in their lives. "This past week, I heard that the child I support lost three kilos in three weeks. I can see that this motivates and excites her. It's nice to see that what I do helps, that certainly motivates me in return."
The expert: "Volunteering is good for your self-esteem"
Social psychologist Reine van der Wal is specialised in divorce and children. She has researched the effects of Villa Pinedo's buddy programme on the children and the buddies (pdf in Dutch). "Adolescence is a very important developmental phase in terms of identity, lifestyle and relationships", she explains. "Whatever happens in that phase influences the rest of your life."

According to scientific literature, three things are of utmost important during adolescence, namely "that young people feel recognized, that they feel that they are being taken seriously, and that they are relevant to their surroundings – in sum, that they matter." Volunteering can make this happen. "You are being acknowledged: you acquire a kind of status by volunteering. You are being taken seriously, because you have a responsibility, and you are important for your surroundings, because someone needs you."
Self-esteem
Van der Wal's research shows that the buddies feel better about themselves, as well as encouraged in their ways of thinking and doing. "They benefit from the programme because they feel understood and appreciated by the child they help, but also because Villa Pinedo has a strong buddy community who aid children together. That is another added value to volunteering: they form a group that you can belong to and feel understood by."
Therefore, Van der Wal concludes that volunteering is a valuable way to help other people. "It's easily accessible, and for adolescents it adds value too. It's good for your wellbeing and self-esteem."
Do you want to be a volunteer too? Utrecht University has a list of places students can volunteer for (in Dutch only).
Advertisement