When your roommate commits suicide
'We couldn't have stopped him'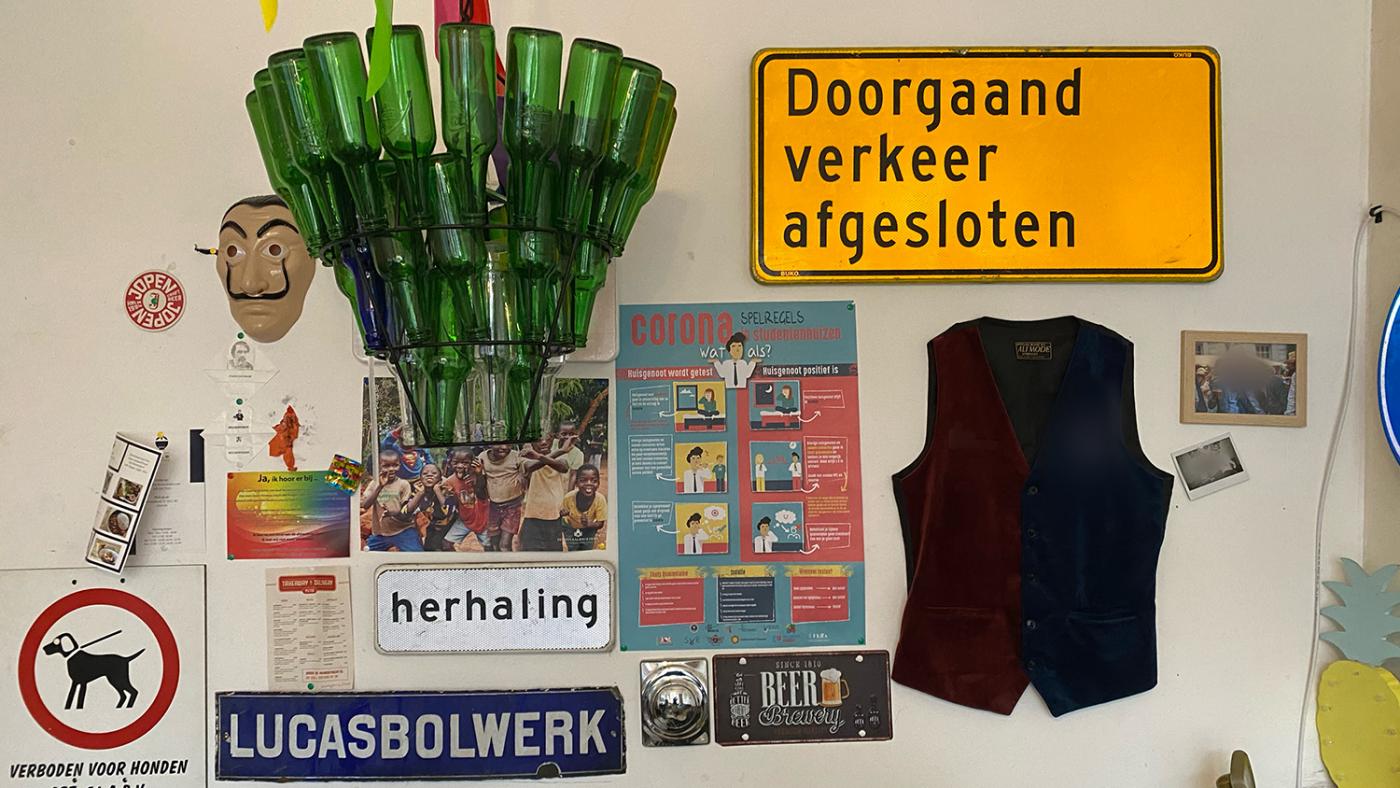 Photos: Jo-Anne Loosman
The three students are sitting on the couch, beers in hand, at their home in the neighbourhood of Watervogelenbuurt. "I had known Ties since 2017, we were the first two roommates in this house. It really was a lot of fun. He wasn't always the best roommate, though: he used to leave the house quite messy", Stijn says with a laugh. "But he was very talented at dragging everyone to parties." Sam and Bas nod emphatically: "Oh yeah, he was really good at that."
Worry
These boys are certainly not the only ones to have gone through a friend's suicide. In ten years' time, the number of suicides among young adults has risen by 31.7 percent, according to figures from Statistics Netherlands (page in Dutch, Ed.). In fact, suicide is the leading cause of death among young adults in the country.
There isn't a lot of specific data about university students. Even so, organisations such as Trimbos Institute have been raising awareness of the issue at universities and universities of applied sciences. A 2022 study conducted by Trimbos in association with the National Institute for Public Health and the Environment (RIVM) and the Municipal Health Services (GGD) shows that half of the students in the Netherlands struggle with feelings of anxiety and depression. In addition, eighty percent of them feel lonely. Unfortunately, it is not always noticeable when someone is having suicidal thoughts, which means roommates are not always able to help.
Risk factors
Suicide is rarely caused by a single factor. According to research by 113, the national organisation to prevent suicide, and Statistics Netherlands, risk factors include dropping out of school, financial worries, being part of the LGBTIQ+ community, feeling pressured to perform, feeling lonely and having relationship problems.
Suicides are most common among men, who take their own lives twice as often as women. 113's study explains that men are less able to cope with transformative life phases, such as the transition between high school and university. Men are also less likely to seek help and they find it harder to talk about their emotions, compared to women. According to Mirjam Schneider, from the organisation Mind Korrelatie, men feel embarrassed by that as they assume they have to solve everything themselves.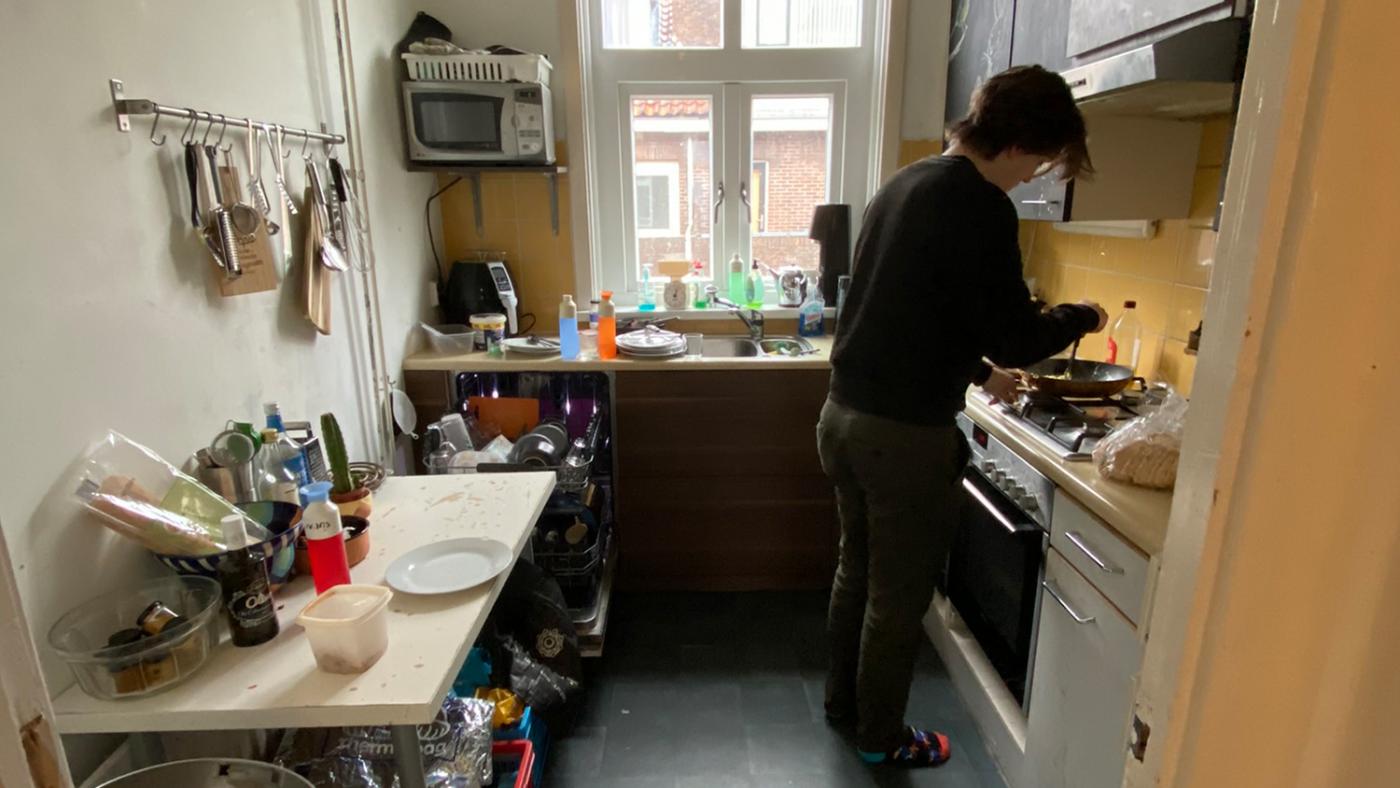 Ties didn't come home
"I didn't notice anything unusual about him," says Stijn. "He'd gone through a phew lows but, ever since we started working together and got new roommates, everything seemed to be going well. He went back to university and seemed to like it."
The boys proceed to remember the day when Ties disappeared. "Two days later, we really started to worry. Suddenly, the police knocked on our door. I knew right away that it was bad news," Sam recollects. "It's such a weird situation to find yourself in. We tried to get in touch with his parents but couldn't. Then we would just think back and try to figure out everything we should have done differently."
The boys waited a month before clearing out his room, after which they started searching for a new roommate. "The whole process of clearing out the room and painting it really sucked. It felt like he was going to come back." Meanwhile, university (and all its obligations and assignments) went on. "I still had to write my thesis, which I found extremely hard to do," says Sam. The three students then joke about how their dead roommate never paid off his student loans.
Talking is crucial
According to psychologist Hermanja Hage-Kok, engaging in deep conversations with each other is really helpful. "If you feel brave enough, or if you feel like it, you can be the one who starts such a conversation. Ask about your roommate's feelings and acknowledge them. It's so important to show people that we are there for them. People with mental health issues often do not say anything because they feel like a burden to others or they're afraid that talking about their feelings will make them feel even worse. This is a very lonely place to be so, the moment you ask them that question, you're making them feel less lonely."
It should be noted, however, that the support of friends and acquaintances does not replace the work of a care provider. "You don't have to be a psychologist, all you have to do is listen and maybe get them to seek professional help," underscores Hage-Kok.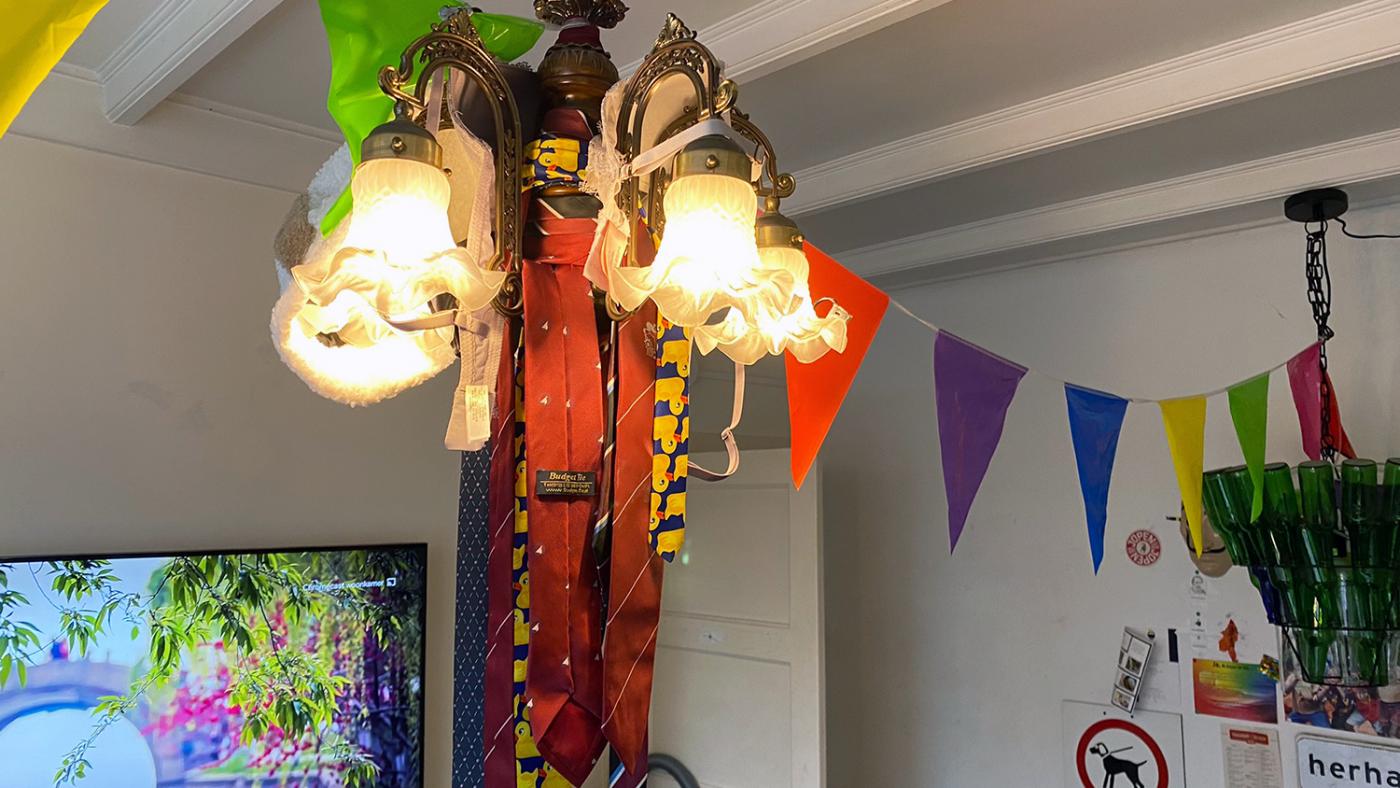 Utrechtsch Studenten Corps
The members of the fraternity Utrechtsch Studenten Corps (USC), which only accepts male students, have noticed that talking about mental health seems to be taboo. Several USC members committed suicide over the past few years. Last week, the fraternity organised a lecture in collaboration with 113 in the hopes of breaking the taboo.
During this lecture, a member shared his own experience following the suicide of a roommate. He also gave advice to other members on how to deal with a roommate who is depressed: "Don't impose impossible tasks on yourself, you can't carry it all on your own. The most important thing is to strengthen your friendship. Friendship is more than just talking about booze, sex, and everything that's going well. Friendship also involves a degree of responsibility, asking how they are really doing."
Involving loved ones
There isn't a one-size-fits-all treatment for suicidal thoughts neither is there a lot of scientific research on the effectiveness of the treatments available. However, the University Medical Centre of Amsterdam is currently looking into Attachment-Based Family Therapy, an approach that involves family members and loved ones as well. This seems to be helpful for young adults.
"Parents are still very important for young adults but their role in all this is more complicated too. That's why it is so important to get them involved in the therapy", explains psychologist and researcher Nadia van Der Spek. "Evidence from previous studies shows that the involvement of loved ones can help break through suicidality and loneliness. Staying in touch with loved ones is always valuable. It's easy to feel distraught when you're isolated. Roommates can't always provide this for each other and people's needs are difficult to discern."
'We couldn't have stopped him'
 "In hindsight, maybe we could have done more for him. At least that's what you want to believe. On the other hand, it was all so premeditated that I don't think we could have stopped him," Bas reflects. "He would have just done it some other time," Stijn adds. Emptying Ties' room was the hardest part of the grieving process for these three roommates. "It felt like I was taking away the last bit of his presence in this house."
Passing by the hotel around the corner also reminds them of the death of their roommate. Still, they all say they are doing better now: "We got through it quite well, it's done now," Bas says. To which Sam adds: "I pay more attention to my roommates now. Where they are at, what they are doing and especially with whom. It feels weird to go to festivals and think: 'Dammit, he would have loved this so much.'"
The bond between the three remaining roommates has become even stronger since then. Sam: "Fortunately, we can deal with it with humour now. We learned that from him. He would have been the first to make a silly joke about this."
If you or someone you know is having suicidal thoughts, you can call the National Suicide Prevention line: 0800-0113. You can also visit www.113.nl
*Ties is a fictitious name.
Advertisement