Diversity and inclusion in facts and figures
This is what diversity policy looks like in Dutch higher education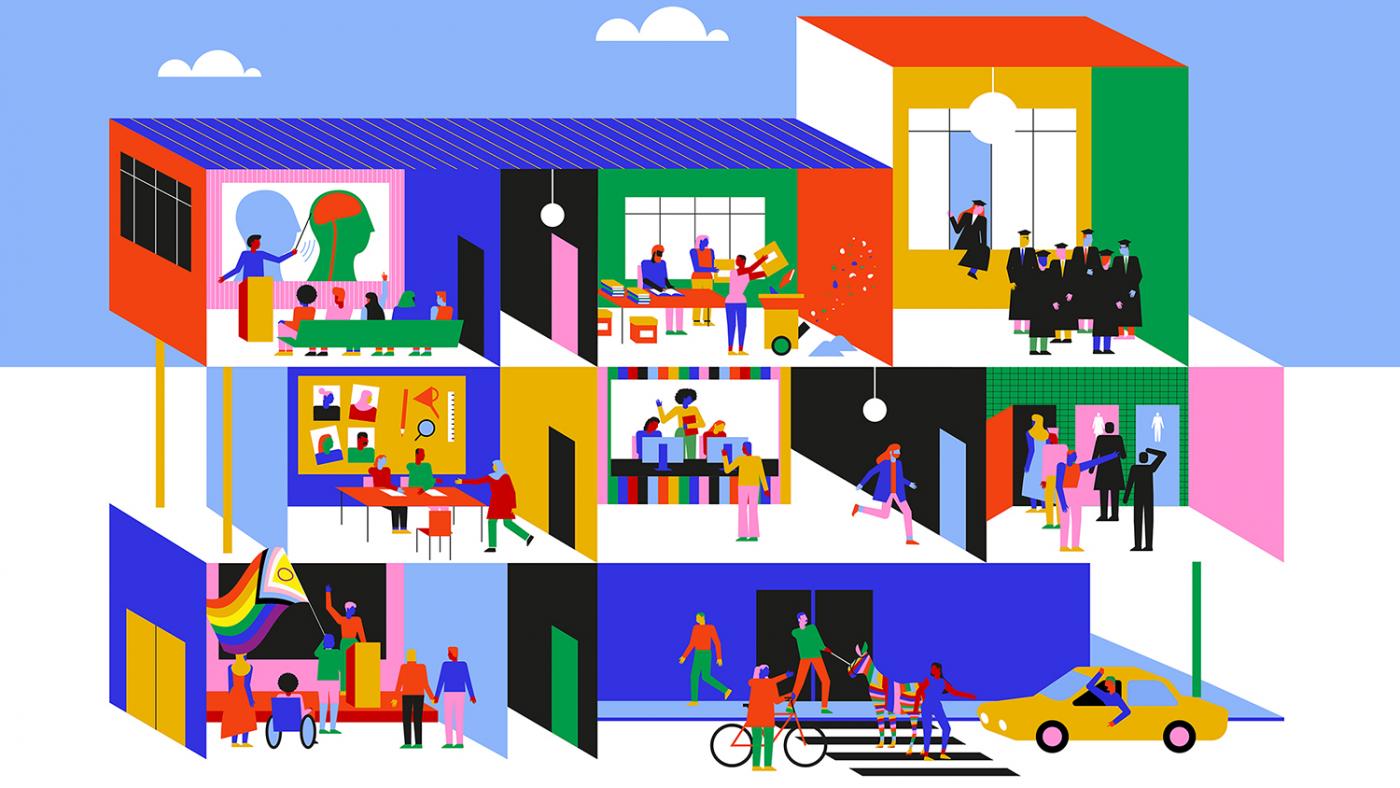 Illustrations by Jowan de Haan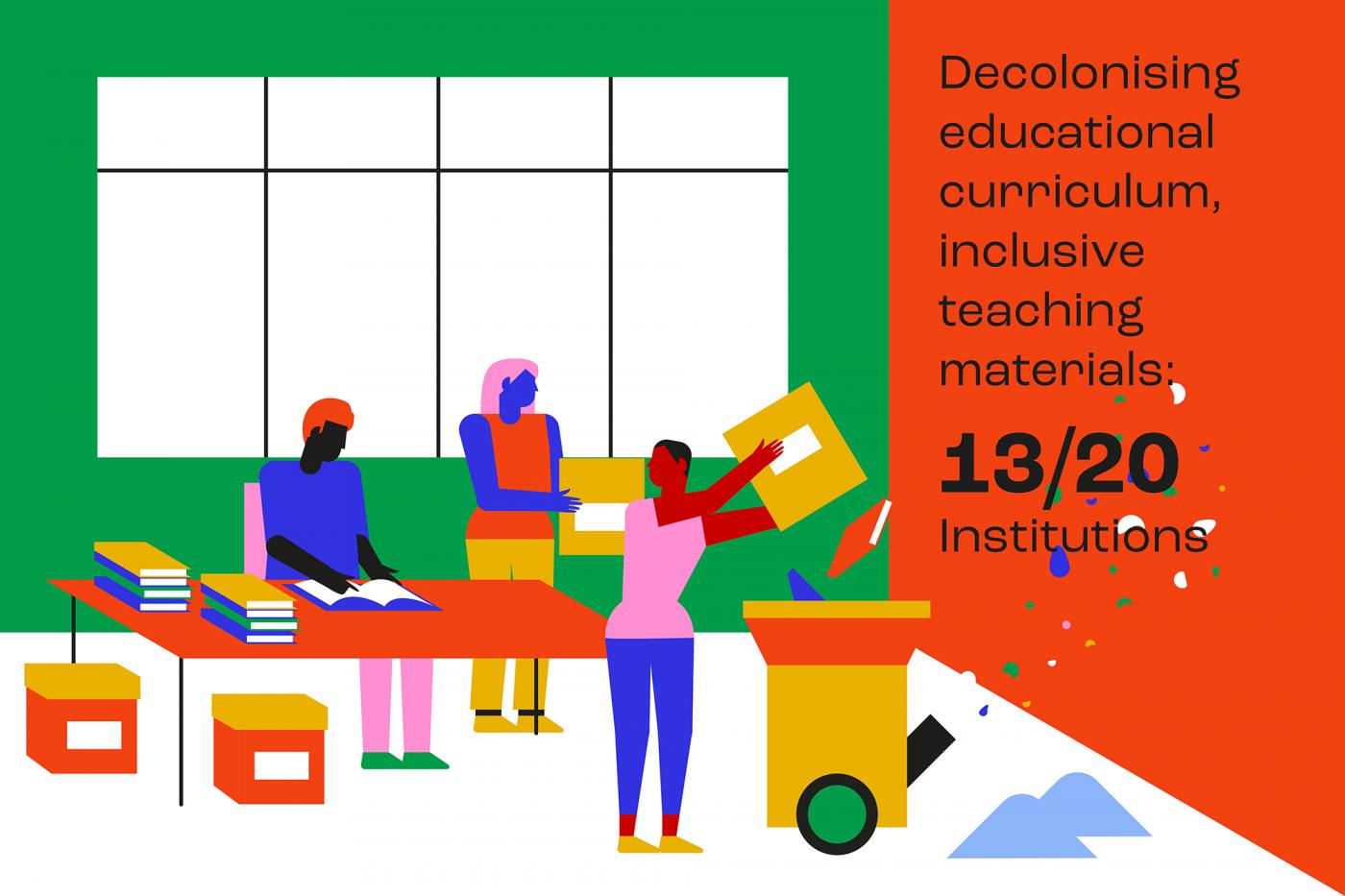 Decolonising the curriculum, including teaching materials
Of the twenty institutions studied, thirteen said they are examining their teaching materials to make them more inclusive. UU is one of them: in October, the university launched the Inclusive Teaching Toolbox to help teachers identify why and how they can make their classes more inclusive. 
---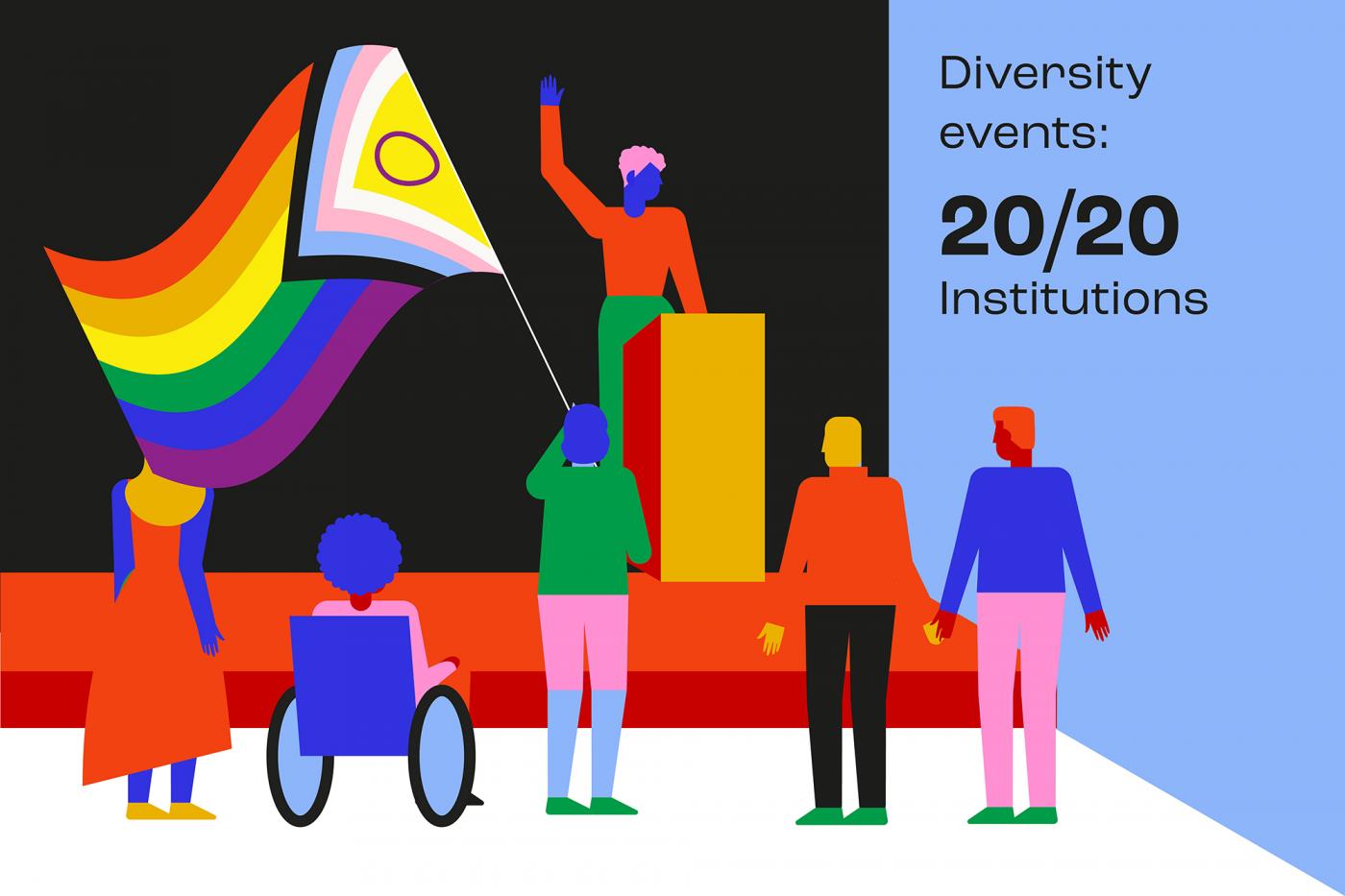 Diversity events
All of the twenty institutions that participated in the study organise events about topics related to diversity and inclusion regularly, such as lectures, debates, informal networking events, or outreach programmes.

At UU, the Equality, Diversity & Inclusion Office organises and supports events all throughout the year, including a diversity day and diversity months in March and October. They also celebrate Coming Out Day. Recently, they organised a symposium on diversity and inclusion together with the Centre for Academic Teaching and invited the entire university to read the novel Girl, Woman, Other in the One Book, One Campus campaign. 
---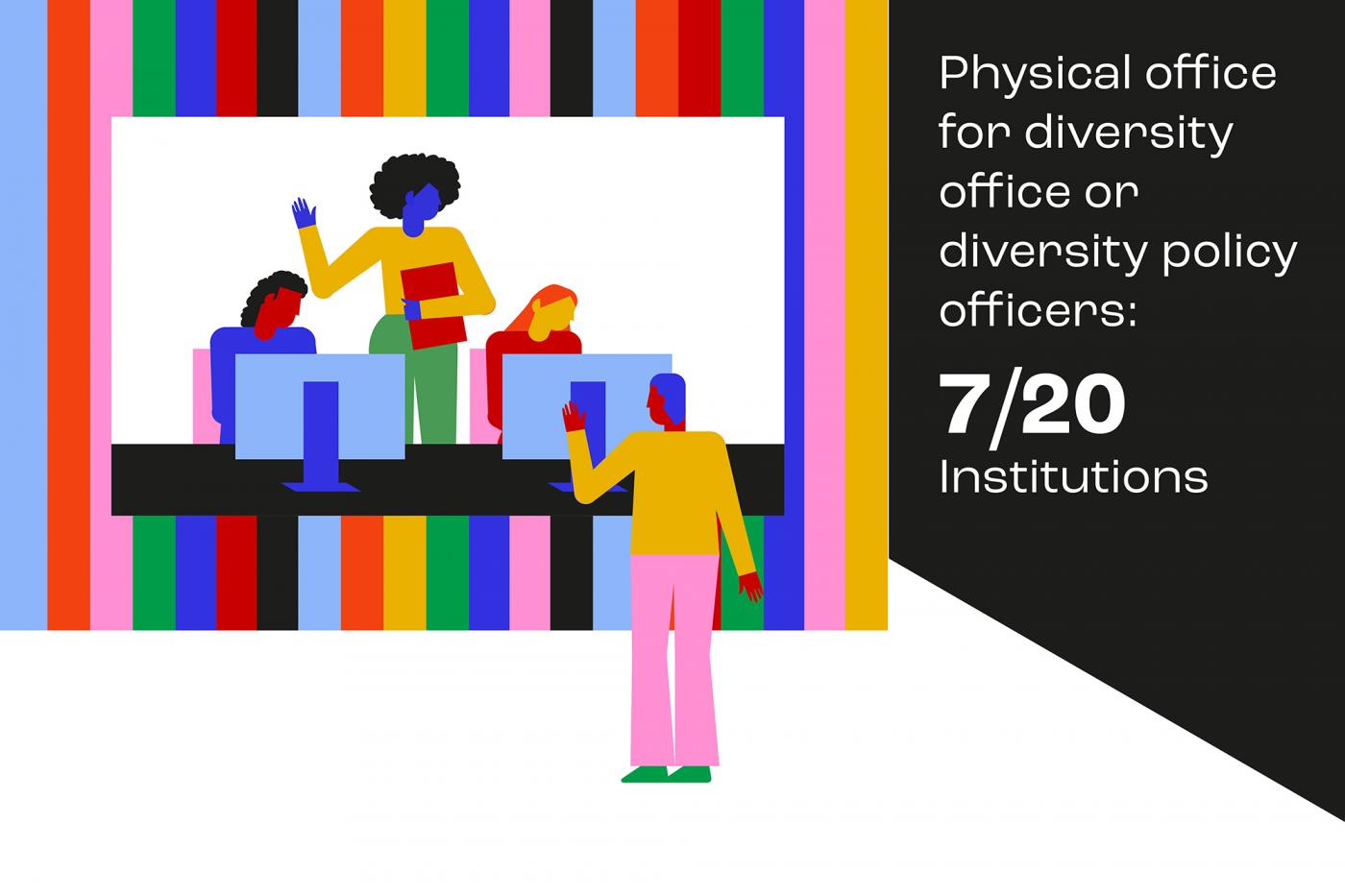 A separate office for the diversity department or employees involved with diversity policy 

Diversity policy is organised in different ways depending on the institution. Diversity officers are often part of the Human Resources or Student Affairs departments. Of the twenty institutions studied, only seven have a separate, designated space for the diversity office.
Utrecht University is one of them, with the seven employees of the EDI Office being considered part of the Human Resources department. The university also has the position of diversity dean, currently occupied by Janneke Plantenga, who is also the dean of the Faculty of Law, Economics & Governance.
---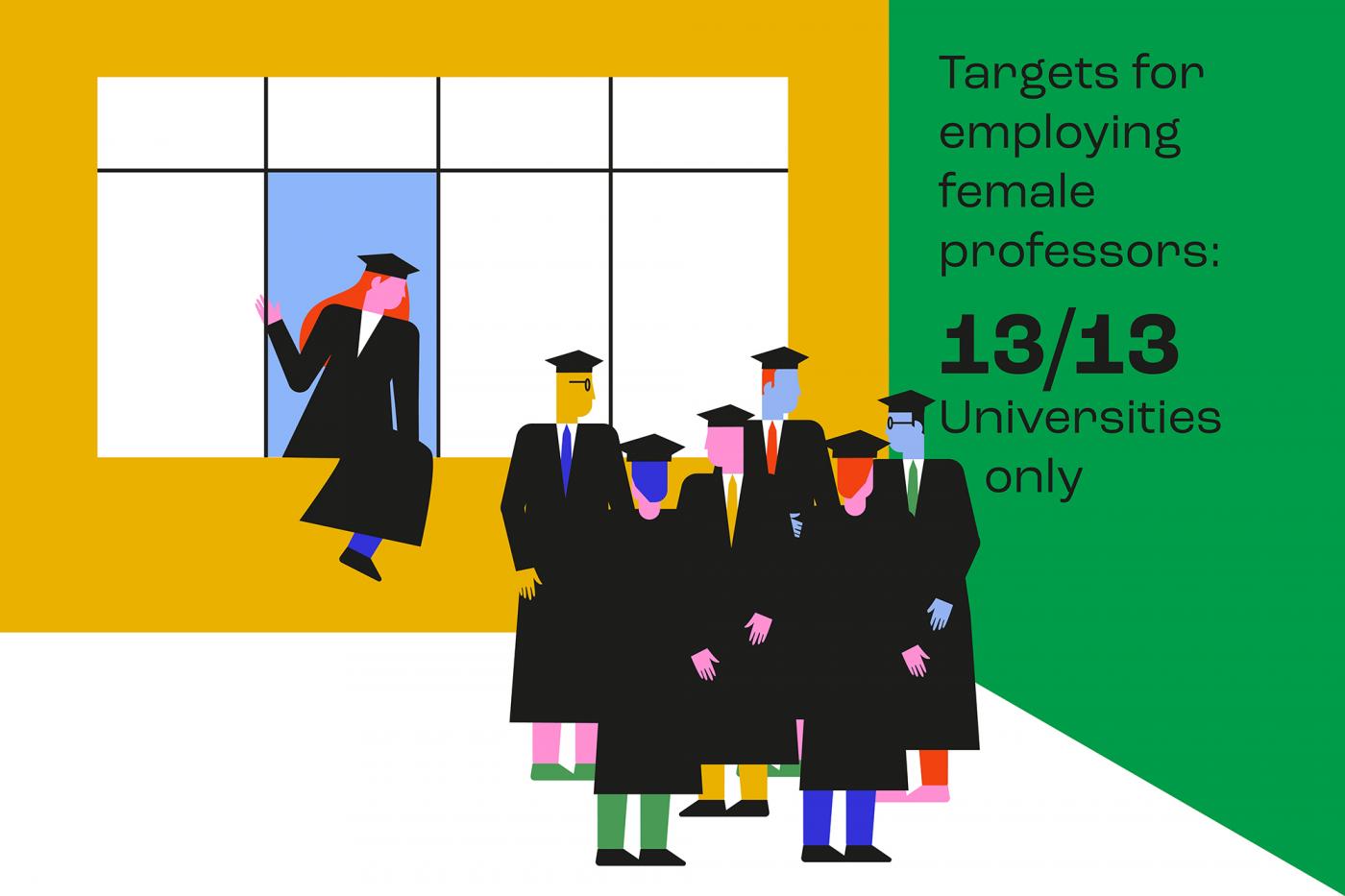 Target figures for women professors

These figures only apply to research universities such as UU, not to universities of applied sciences. All of the thirteen institutions evaluated have established target figures for the appointment of women professors. At the Eindhoven Institute of Technology, there is also a quota of women professors that must be appointed by a certain time.

As for UU, the university would like 35 percent of its professors and 40 percent of its associate professors to be female, according to the Gender Equality Plan for 2021-2025. In addition, UU strives for at least 30 percent of its faculty boards to be comprised of women.
---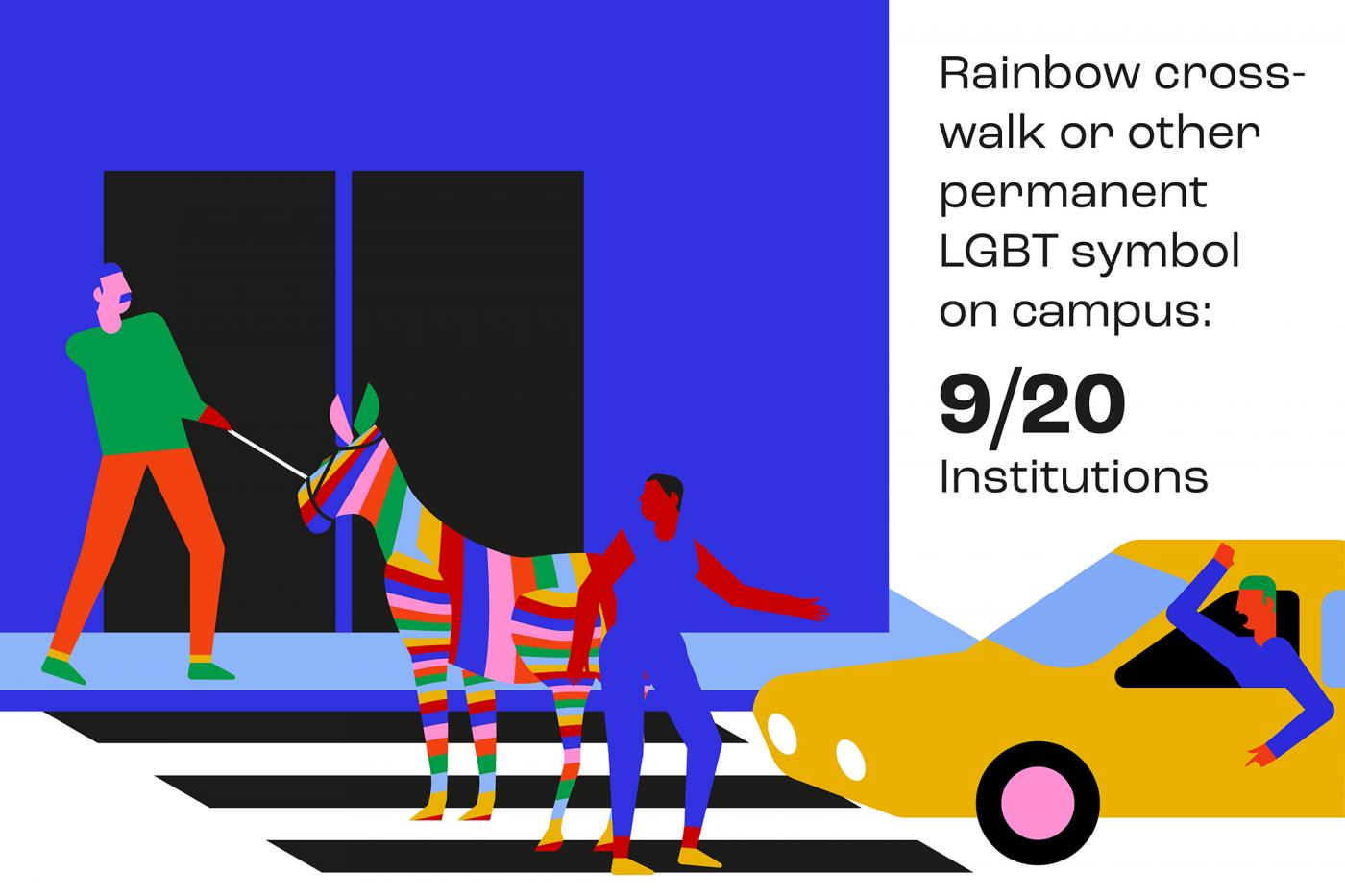 Rainbow zebra crossings or other permanent LGBTQI+ symbols on campus

We found a public LGBTQI+ symbol on the premises of nine of the twenty institutions studied. These are often rainbow-coloured zebra crossings, stairs or ramps. 

In 2021, the world's longest rainbow-coloured bike path was inaugurated in the Utrecht Science Park. It is 570 metres long. A few months ago, the university carried out a survey to find out how students and employees value the initiative.
---
Gender-neutral toilets

All the institutions studied have at least one gender-neutral, or all-gender, toilet. However, sometimes it's hard for students and employees to know how many of these toilets their institution has and where to find them.

At UU, thirteen of the university's nearly seventy buildings have at least one all-gender toilet. In 2020, UU announced its ambition to have at least one all-gender toilet in every building but the implementation of this project has been slow. Users have complained that they are hard to find, which is why there are now bigger stickers at the doors and a list of gender-neutral toilets per building on the university's website. In addition, Olympos Sports Centre has recently inaugurated a gender-neutral locker room. 
---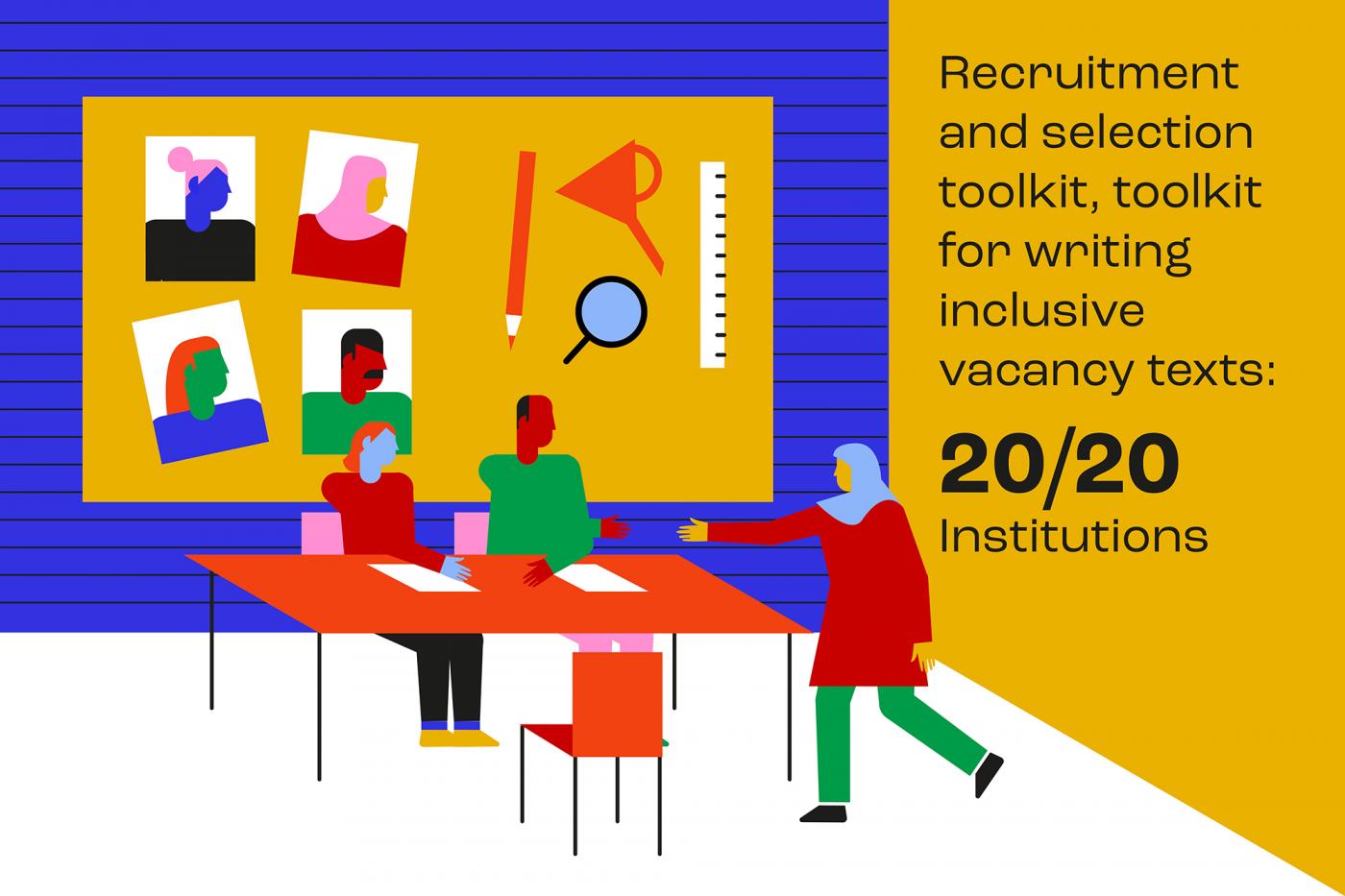 Use of a recruitment and selection toolkit and/or a toolkit to write inclusive job advertisements

All of the institutions studied are taking action to make the process of recruiting staff more inclusive. They are offering training sessions and resources for recruiters and making it clear in job advertisements that the institution welcomes everybody.
UU has manuals on how to write inclusive job advertisements, as well as workshops aimed at members of recruitment committees to raise awareness of biases. 
---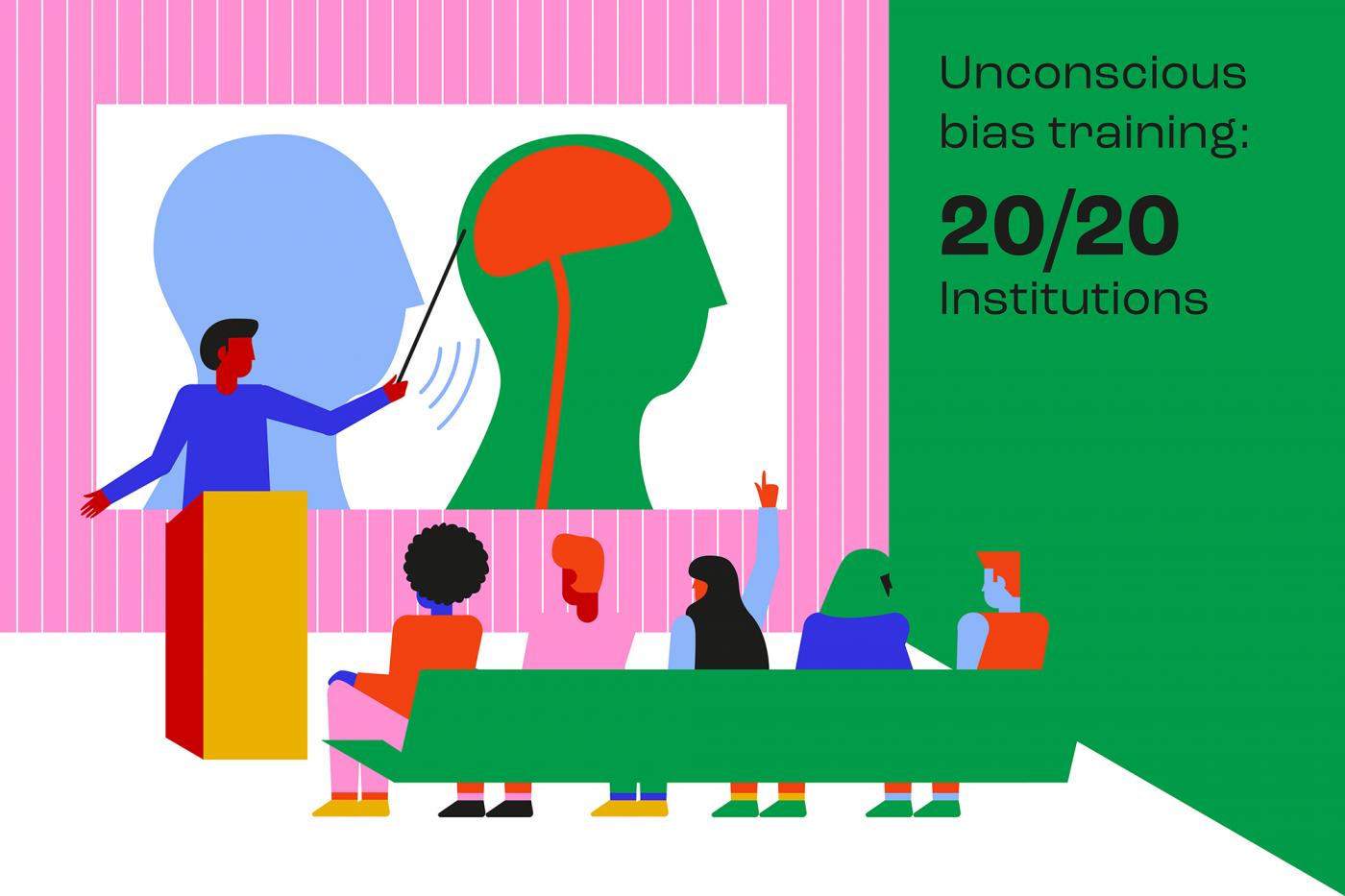 Unconscious bias training

All of the institutions studied offer some form of unconscious bias training to teach students and staff how to recognise and address their own blind spots and unconscious biases. At most institutions, these sessions are not mandatory.
UU has a whole menu of training sessions related to unconscious biases (link only available to those with a Solis ID, Ed.) but none of them is mandatory. Diversity officers would like the university to make it mandatory for all its job advertisements to state that UU is an institution that strives to have a diverse workforce.
---
A total of 36 policy documents pertaining to 21 educational institutions were analysed for this study. The institutions comprised 13 research universities and eight universities of applied sciences. The documents included strategies, policy documents, action plans and position papers.
The participating media of the research universities and universities of applied sciences are affiliated with the Association of Editors-in-chief of Higher Education Media.

The following institutions were studied:
Fontys University of Applied Sciences, University of Groningen, VU University Amsterdam, Utrecht University, University of Twente, Avans University of Applied Sciences, Eindhoven University of Technology, Erasmus University Rotterdam, Rotterdam University of Applied Sciences, Radboud University Nijmegen, University of Applied Sciences Utrecht, Delft University of Technology, HAN University of Applied Sciences, Maastricht University, Amsterdam University of Applied Sciences, Hanze University of Applied Sciences, Tilburg University, Saxion University of Applied Sciences, University of Amsterdam, Wageningen University, Leiden University.

This study was partly made possible by a contribution from the Journalism Promotion Fund. 
Advertisement