25 education managers earning more than the wage cap; UU President leads the list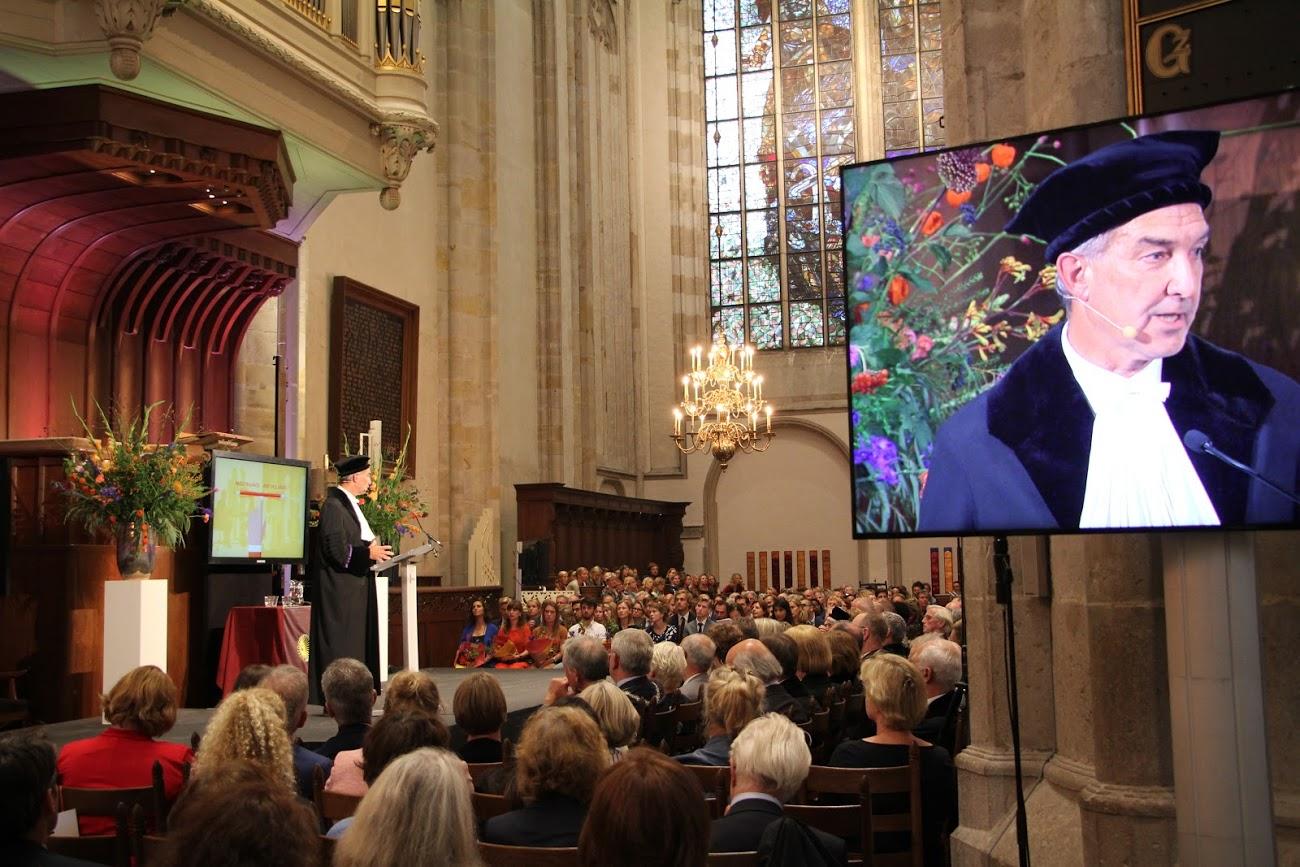 Anton Pijpers at the opening of the 2018-2019 academic year in the Dom church. Photo: DUB
A yearly overview (in Dutch) published by the Ministry of Education reveals that those holding top management functions at Dutch higher education institutions certainly have no problem making ends meet. In 2019, the salaries of eight managers at universities and two managers at universities of applied sciences were higher than that of a minister, who is supposed to receive 194,000 euros annually (including expenses and pension allowance). By law, that's the salary cap for large institutions. UU's President Anton Pijpers tops the list with 229,978 euros annually.
Old contracts
Since 2016, smaller, less complex higher education institutions may pay their managers less. But the salaries of fifteen managers exceeded the lower standard for their institution. That doesn't mean those institutions are not adhering to the law, however, as managers can rely on the old salary agreements estipulated by their contracts for seven years.
Another thing that stands out in the report is that a third of the 147 higher education managers are earning exactly the maximum amount established by law, or up to 1,000 euros below it. An exception: the chair of the Amsterdam University of Applied Sciences, who is "entitled" to 194,000 euros, but was satisfied with a salary between 161,000 and 188,000 euros.
Phasing out
UU President Anton Pijpers took office mid-2017. Even so, he is entitled to the seven-year transitional agreement because in 2016 he had already been serving as the vice-president of the Executive Board for two years.
That means Pijpers was allowed to keep his high salary until the end of 2019. From 2020 onwards, his salary will gradually decrease until he achieves the same level of a minister.
As for the two other people in the UU Executive Board in 2019, namely Annetje Ottow (who no longer works in Utrecht) and Henk Kummeling, they earned 193,500 euros each.
In 2011, former UU President Yvonne van Rooy voluntarily waived part of her salary when her contract was renewed, in order to comply with the standard of the time. Officially, she didn't have to do so, because she remained in the same position at the same university. Van Rooy earned 260,000 euros annually back then.
Frustrating
Douwe van der Zweep, board member of the General Education Union (Algemene Onderwijsbond) is pleased that the number of high-earning directors is declining thanks to the new agreement. "But it is going slowly", he is quoted by the Onderwijsblaad as saying. "I understand that one cannot intervene in consolidated contract agreements, but it is frustrating to still see salaries way above 200,000 euros".
In addition, he points out that the ministerial remuneration for 2020 has been increased to 201,000 euros and 209,000 for 2021. Similar raises apply to smaller institutions.
Stark contrast
The sky-high salaries in higher education have been criticised for quite some time. Considering the mounting work pressure, abundance of temporary contracts, and low wages still practised in the sector here and there, the contrast is stark. In 2018, a majority of Dutch MPs supported a motion to have higher education managers be covered by their sector's "normal" labor agreement, as used to be the case, but the Cabinet did not implement it.
Top management functions do not fall under the collective labour agreement since 1999, when the institutions were given more autonomy. From then on, managers negotiate the terms of their employment with the institution's supervisory board.