Anton Pijpers appointed new president of Utrecht University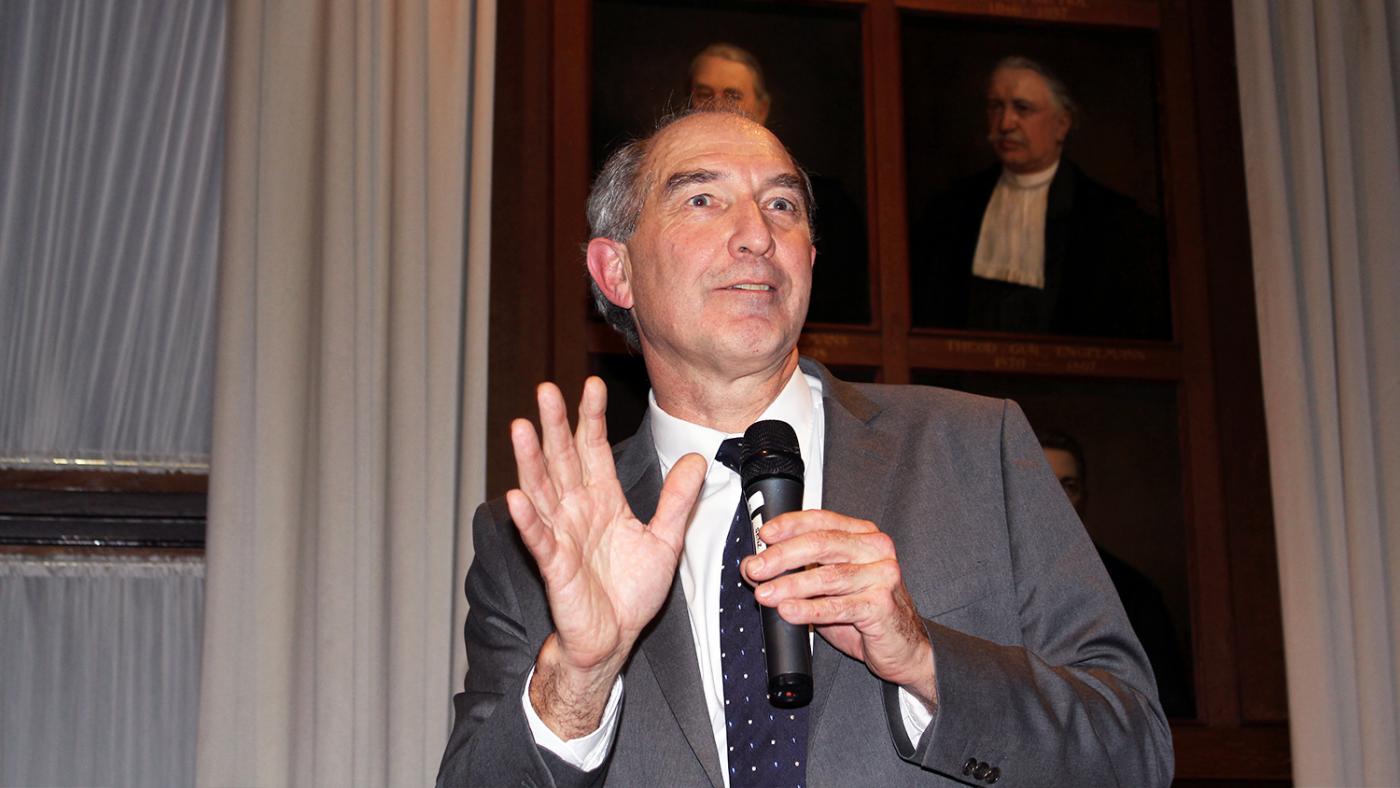 Pijpers studied Veterinary Medicine in Utrecht and then spent some time working as a vet. He earned his PhD at Utrecht University and was appointed a professor in 1993. Between 2000 and 2009, he left the university and worked as the managing director of GD Animal Health. In 2009, he returned to the university as dean of the Veterinary Medicine faculty. In 2014, he was appointed vice-president of the Executive Board. He also fulfils a number of other (unpaid) roles. For example, he is a member of the Top Sector Life Sciences & Health steering group and the Leadership Committee of the American Association of Veterinary Medicine Colleges.
The Supervisory Board has appointed Pijpers for a period of four years with the option of reappointment. "'Anton Pijpers is a highly experienced manager who knows the university inside out", says the chairman of the Supervisory Board, Professor Emmo Meijer. "Utrecht University wishes to strengthen its international position in the areas of education and research, spread its wings and at the same time play a central role in society, with its feet firmly planted in Utrecht soil. Anton Pijpers is very good at combining these two worlds."
As vice-president, Pijpers has worked on improving the financial sustainability of the university, and is responsible for the university housing.  He also a major role in the establishment of the Netherlands Centre for One Health.
Anton Pijpers says that he is looking forward to continuing the collaboration. "Every day, I am impressed by the talent of the people who work and study here. We must ensure that they can flourish and contribute to resolving the social issues facing our world.", says Pijpers. "As the Executive Board, we have to make choices. On which topics, our university has an excellence reputation? How can we get more appreciation for our education? As the president, I can help to point that out."
At the moment, the Executive Board consists of Pijpers and rector magnificus Professor Bert van der Zwaan. The latter has stated that he wishes to retire from his position as rector during the Dies, the annual commemoration of Utrecht University's anniversary, in March 2018. The Supervisory Board will shortly start a procedure for recruiting a new vice-president and rector magnificus.