Covenant: 2000 additional student rooms, waiting time reduced by 1 year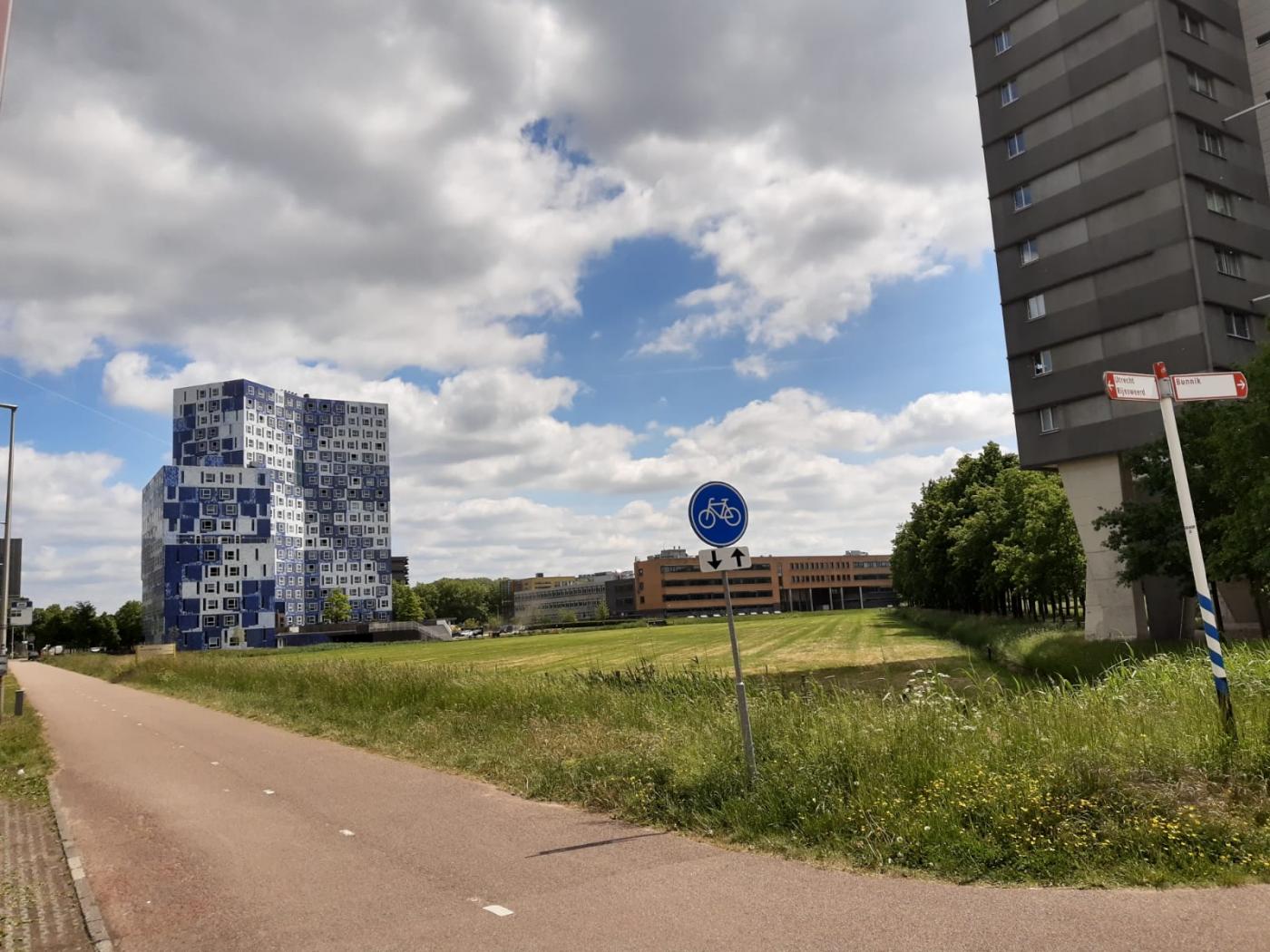 Is there going to be a new student complex here? Photo DUB
More affordable and proper accommodation for different groups of students. This is the principle of a covenant that the municipality of Utrecht signed digitally on Tuesday, together with UU and other Utrecht educational institutions, the SSH, student union Vidius, and tenant organisation BoKS.
The most noteworthy objective is to increase the number of student rooms in Utrecht by a further 2000 within the covenant period (2020-2025). The construction of 3500 rooms was already planned. With 5500 additional student houses, the waiting time at the SSH in Utrecht could be reduced by one year. At the moment, the average waiting time is 27 months.
New residential apartments USP
In the covenant, UU promises to do its best to make new buildings in the Utrecht Science Park possible. In its own ambition document last year, the university already expressed its wish to double the number of student residences there within ten years. That would amount to an increase of 2500 rooms.
On a 'hunting list' of potential locations for new rooms published by the municipality, the SSH's new residential flat on the Utrecht Science Park between De Johanna and the Cambridge Flat is at the top of the list. The university and student housing company SSH have been talking about this for some time.
In addition, the former Pieter Baan Centre on Koningsweg can be converted into a student complex. There would also be room for extra rooms at the IBB. DUB previously reported on plans of the SSH to thoroughly renovate the IBB complex. Other possible locations for additional student houses include 't Goylaan and the newly developed Merwedekanaal zone.
Shortage decreases
According to the municipality, the shortage of student rooms has decreased from 8600 (2017-2018) to 7400 (2018-2019) over the past two years, but the need among students for accommodation in Utrecht is still very high. Of the almost 63,000 students of the HU and UU, more than 28,000 now live in the city.
"That's why extra effort and cooperation is needed," says councillor Kees Diepeveen in a press release. "This is the only way we can ensure that Utrecht is an accessible city with good and affordable housing for students."
International students
The covenant also pays attention to the large group of international students coming to Utrecht. Students who come from abroad and do not have a network in the Netherlands should receive better information and more support. The signatories pledge their support for Hospi Housing's campaign. This initiative brings students into contact with landlords.
The covenant does not address the possible consequences of the corona crisis for the numbers of international students coming to Utrecht. It does, however, insist on improving the position of students with disabilities on the housing market.