A space to socialiase in the USP
De Vagant opens its doors to all students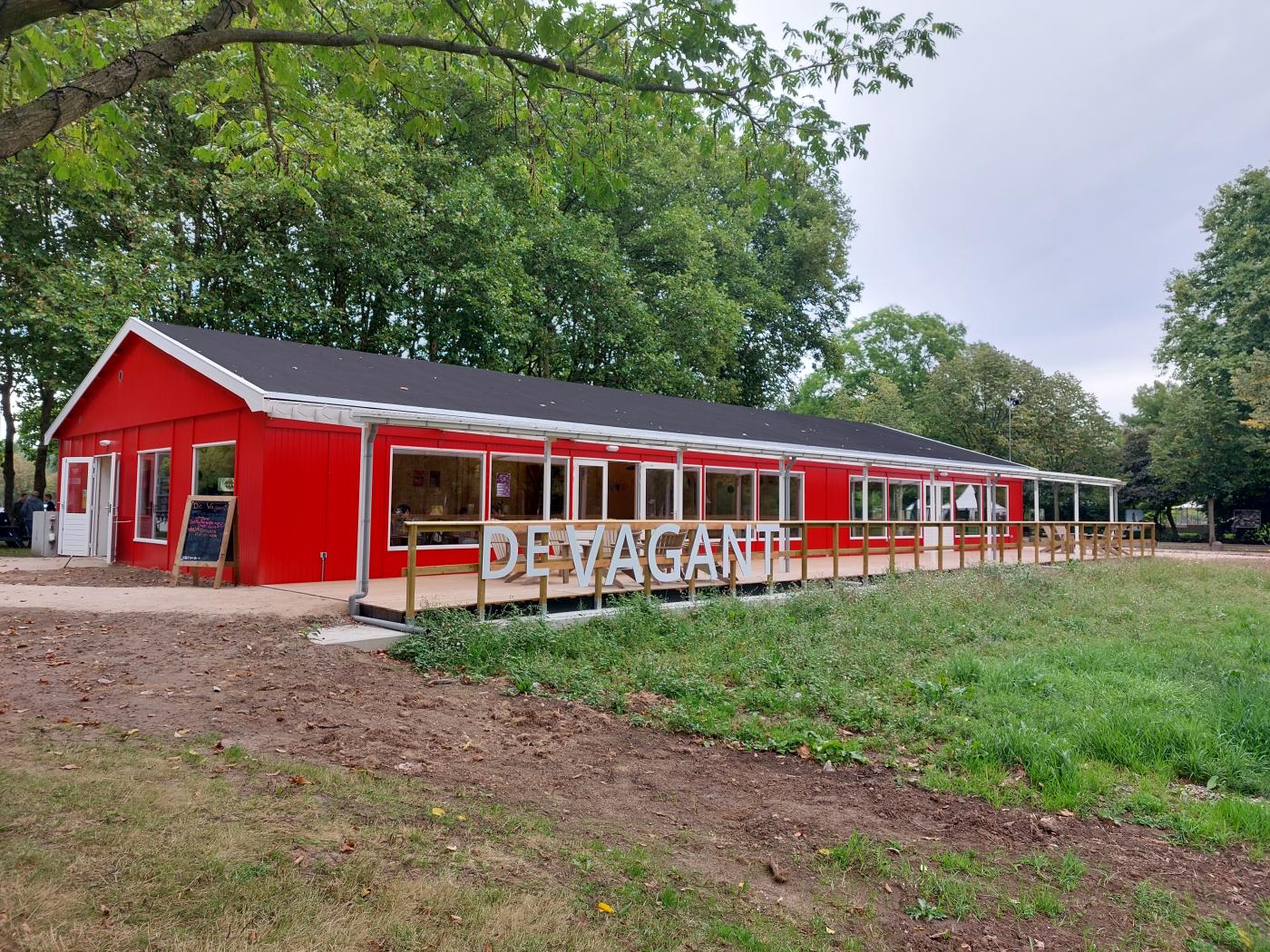 De Vagant. Photo: DUB
The red cabin, with its entirely wooden interiors, is an eye-catching sight in the otherwise modern and functional-looking campus. Groups of students chat on the couches while others play cards at one of the tables. Coffee is available inside.
"It looks really cosy with all this wood," says Jade, a student in Sustainable Business & Innovation. She was a little surprised to find a Norwegian-style cabin next to the Koningsberger building (KBG) after coming back to the university from her summer break. "All of a sudden, there was a building here."
Psychology student Milan walks in to grab a cup of coffee ("good", in her opinion). She, too, finds the living room "cosy". She thinks she will come back there more often. "I often study at the Koningsberger building quite often, so it's nice to have such a place to relax." 
"I'm so happy that it's back", celebrates Valerie, who is pursuing a Master's in Science, Education & Communication. She's talking about the old Vagant, which was demolished in 2018. "It is so weird that they took it down in the first place. It had such a nice vibe back then, and I liked the fact that we could have drinks there," she adds. "It's nice to have a place at the university that is not used for classes." 
Get-togethers
During the day, students can go to Vagant for a cup of coffee or to play games. Students and student-related associations can also book a space to organise activities like workshops, drinks, and movie nights. Although Vagant is close to the Koningsberger building, the living room is not meant to be used solely by the students of the Faculties of Science and Geosciences, which are housed there. It's actually meant for all UU students.
So much so that the keys are in the hands of a student committee who is going to manage the space this academic year.  "It's great that the campus has place where students can get together again," says chair Rik Kleijers. "It is already pretty crowded. Many students wonder 'what is this red box doing here all of a sudden?' and, when they hear what it is, they get very excited."
Following the pandemic, when many students felt isolated and lonely, the call for more places for students to socialise became louder and louder. "We will organise activities all year round", promises Kleijer. "Studying is often something you do on an individual basis. Especially when everyone was at home because of the lockdowns. We hope to attract as many students as possible to Vagant. They can get to know each other right here."
Curious about what the new Vagant looks like? Check out our video. 
Advertisement