Diploma's temporarily not given in fancy UU-tube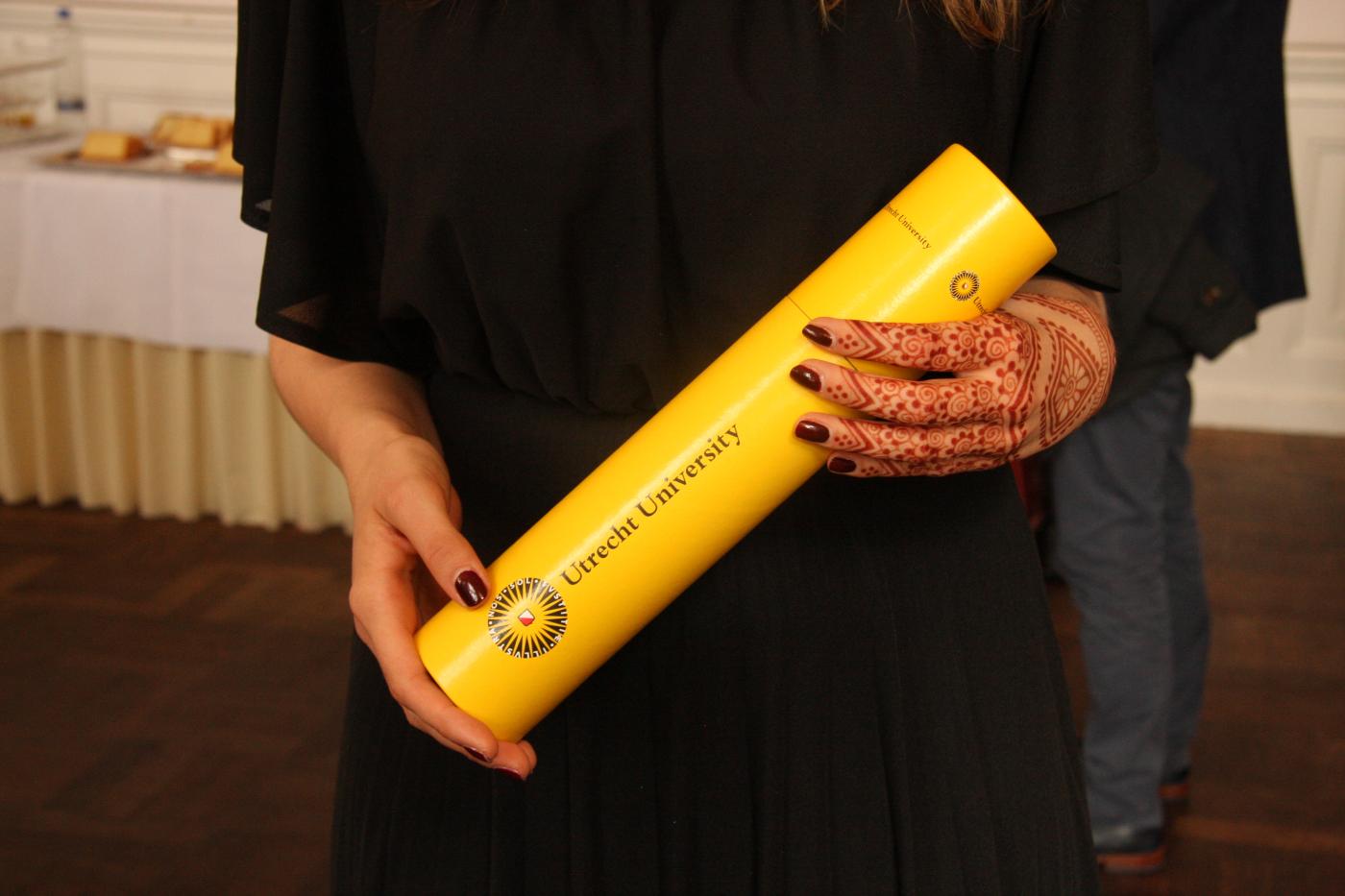 Foto DUB
What happened to those beautiful diploma tubes?, Wouter van den Berg, chairman of the SGP in Houten, asked the UU this week on Twitter. His wife had to make do with a blank tube at her graduation ceremony.
Inquiries shows that the UU tubes were lost at the end of last month in a fire in a warehouse where supplier Unigear still had stocks. The tubes were immediately re-ordered. However, there is a waiting time of a few weeks. It is expected that the bachelor degrees will be given in the usual UU tubes again in mid-November. Until then, all students will receive a blank case. An emergency solution.
Apart from the tubes, a large part of the supplies for the UU webshop also went up in flames. Customers did not notice this that much, because the sales points in the Bestuurs Building and the University Hall had enough items in stock. In addition, new orders have also been placed for this with Unigear immediately.
Unigear provides the webshops of about fifteen educational institutions. There were no major delivering problems there, according to a spokesman. The total damage of the fire runs into several tonnes of euros.