Dutch literature specialist Thomas Vaessens appointed new Dean of Humanities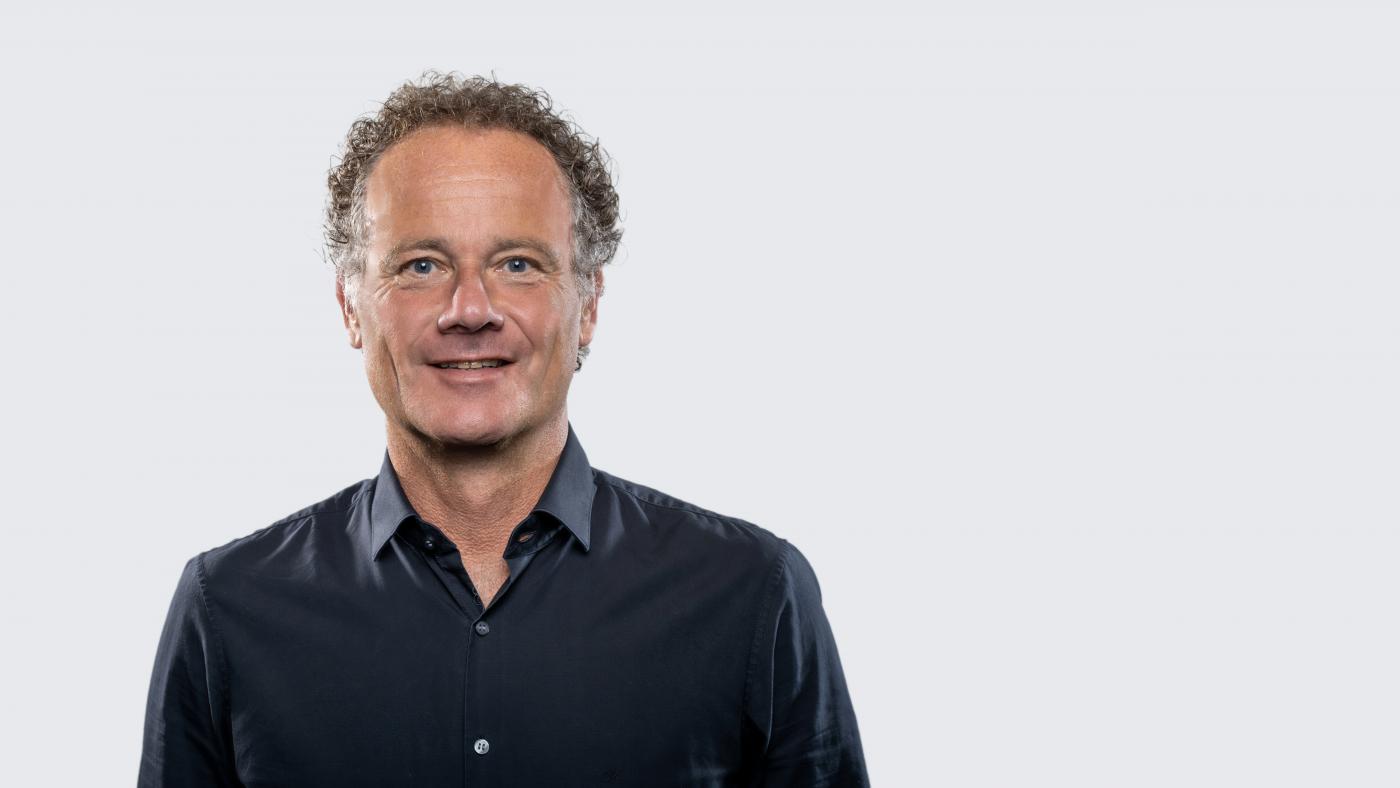 Thomas Vaessens. Photo: Pascal Moors
The Executive Board went for an old acquaintance for the role of Dean of Humanities: Thomas Vaessens joined UU in 1987, studying Dutch Language and specialising in Modern Literature. He worked as a student assistant, then as assistant lecturer, before obtaining his doctorate supervised by Wiljan van den Akker, who was himself Dean of Humanities for 8.5 years.
After his PhD, Vaessens became a university teacher, but moved in 2003 to Amsterdam, where he became a professor of Modern Literature in 2005. He caused a stir with his plea for more societal engagement in the literary world. In 2009, he published the much-discussed book De revanche of de roman; literatuur, autoriteit en engagement (The revanche of the novel: literature, authority and engagement, Ed.).
In Amsterdam, Vaessens also had management duties. He became the chair of the Department of Dutch Studies, then director of the Amsterdam Institute for Humanities Research (AIHR), Faculty Director of Education, and Vice-Dean of research for the Faculty of Humanities. Additionally, he was active as the Academic Director of the two national research schools, namely the Huizinga Institute and the Research School of Literature Science. Last but not least, he is a member of the Royal Dutch Society of Sciences.
Creative and unconventional
In a profile written in 2014 by Folia, the news platform of the University of Amsterdam, Vaessens is described as someone who is keen on looking for the core of a problem, making great strides. The article cites Geert Buelens, the Utrecht-based professor of Modern Literature: "Thomas doesn't put an existing number after the comma, but a new number before the comma. He is someone who tackles the case at the core. This also fits his mentality, which is keen on making great strides. He makes an analysis and then takes a big step. That's how he is put together, both academically and as a manager. Thomas is someone who is eager to sit at the control panel. He is interested in joining the brainstorm and being part of how the future of his discipline is shaped." Buelens and Vaessens are good friends, according to the article.
Yra van Dijk, a Dutch Language specialist with whom he often worked together, says Vaessens doesn't shy away from taking responsibility. She also qualifies him as a creative and unconventional person. "He likes to manage. Maybe because he is not only a dreamer but also a doer. He once told me how higher the level of managing, the better the board members are. It's not about power for him, but about his fascination for education and research, and how to improve them," she declared to Folia. Furthermore, the profile says he is not a cold manager. He is someone with an eye for people when there are budget cuts and he doesn't want to shuffle staff around.
Wide expertise
In 2020, Vaessens left the University of Amsterdam to become Dean of the Faculty of Cultural Sciences of the Open University, where he was a professor of Literature, Media & Culture. He didn't stay there for long, though. Hi career has taken a full circle with his choice to come back to Utrecht, where it all began for him. "This appointment is an honour", he says in UU's press release. "UU has the ambition to transcend the borders of the disciplines to search for solutions to today's biggest societal questions. The fact that the Humanities play a crucial part in that process is widely recognised by science and society. Whether we talk about diversity and inclusion, societal polarisation, the effects of new technology on society, public values in times of digitalisation, or questions concerning sustainability and climate, wide-range expertise from the humanities is urgently needed. The connection with partners inside and outside of the institute will create new opportunities and initiatives."
Vaessens is being appointed to the role by the Executive Board, whose chair, Anton Pijpers, looks forward to their cooperation. "In Amsterdam, he stood up for multidisciplinary collaboration in education and research, which fits our profile perfectly. Moreover, with his scientific track record and managerial knowledge and experience, he is an excellent asset to the Faculty and the University."
Vaessens will start on his new positon on April 1, 2022. Until then, the current Dean, Keimpe Algra will remain on the role.  
Advertisement