Founder of Language & Culture Studies Thijs Pollmann passed away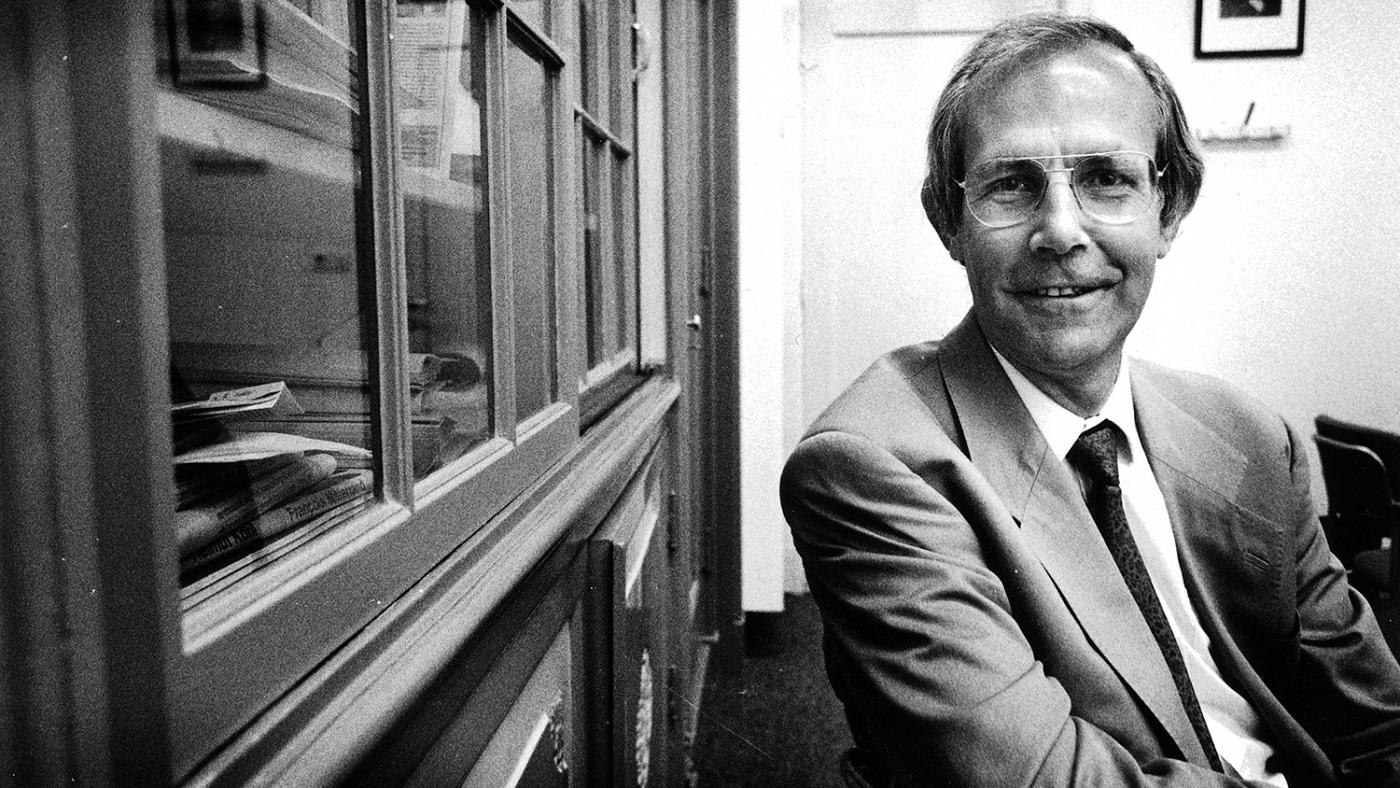 Thijs Pollmann in 1990. Foto Maarten Hartman / Ublad
Thijs Pollmann was the primordial father of the Arts programme, which started in 1984 and was renamed to Language & Culture studies in 2000. Ever since the start of the programme, students were given a great deal of freedom to choose their own courses. Subsequently they were able to make an educated choice with regard to a specialisation.
With such a 'convergent' educational model, Pollmann hoped to make the ailing Arts programmes more appealing to students. In 2004, when he said goodbye to the university, Pollmann told (in Dutch, ed.) the university magazine (Ublad) of that time that the initiative above all came from his worries about the labour market position of Arts students.
He thought that by constantly emphasizing the importance of its own disciplines, the university had 'placed itself outside of social reality.' "Employees and many students turned away from the Arts faculties which only educated people to become a teacher or a researcher."
In his oration 'The Arts and the work' in 1990 Pollmann pointed out the importance of a proper preparation to the labour market. In the General Arts programme, an internship and a stay abroad were obliged.
Appreciation after criticism
The introduction of the new educational concept was not well received by many. Within and outside the university Pollmann was held responsible for "a cafeteria model in which students can grab a snack here and there", the Ublad wrote in 2004. But Pollmann was convinced that the students could be trusted to take control of their own studies.
However, Pollmann managed to find enough sympathisers, among the scientific and non-scientific staff. Moreover, in later years, appreciation grew, especially when it turned out that the new study programme attracted a lot of students. Many subjects could be retained because General Arts students enrolled
Pollmann's approach is now often seen as a first step towards an interdisciplinary approach in education. He was also the chairman of the committee that designed the Liberal Arts & Sciences programme. This programme, in which students can orientate themselves across the entire university, was launched in 2004.
Incidentally, Pollmann was a passionate defender of the importance of research in the Humanities. In his 'De Letteren als Wetenschappen' (The Arts as Sciences) he argued that the supposed gap between the 'descriptive' alpha and gamma sciences and the 'explanatory' beta sciences does not exist. Both are searching for 'the truth'. Researchers in the arts should therefore shake off their inferiority complex, he said in 2000 in an interview with Ublad (in Dutch, ed).
Thijs Pollmann reached the age of 82.
Advertisement