Volunteering opportunity
Hundreds of student volunteers needed for Welcome Week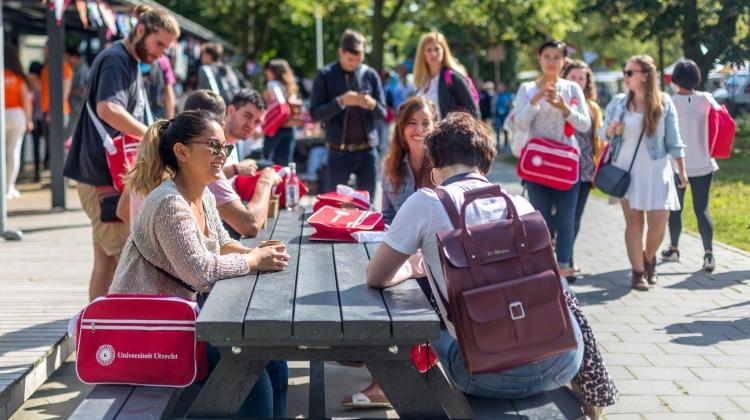 Photo: UU
"Ideally, we would like to have two mentors for every twenty students, which means we would need 200 mentors, roughly," explains Despoina Chartofylli, a student assistant to UU's Warm Welcome team, which is organising the event. "We know that's quite a lot of students, but we're hopeful that we are going to get enough applications. After all, we are going to keep promoting this and most students tend to 'wake up' after the exams are over."
The student mentors are mostly needed for the first 2 days, which will include a city tour and a fair with practical information such as how to open a bank account and where to get a local SIM card. The programme of the remaining two days will consist of sports and cultural workshops with student organisations. On Friday, September 2, there will also be a final dinner, to which the mentors will be welcome as a thank you for their help.
"Our experience is that other students can provide the best introduction to student life in Utrecht. Of course, we can provide information and organise activities, but the opportunity to just ask someone questions like where are the best study spots or where to find the best cup of coffee is just as valuable", says Despoina, adding that the advantages for mentors include joining all events for free, meeting new people, helping out others, and adding a mentorship experience to their CV. "And having fun, of course."
But what if less than 200 students volunteer to be mentors? Despoina says that the Warm Welcome Team does have a plan B. "In that case, we will most likely make bigger mentor groups and we'll try to ensure good communication through the app we will be using."
For those interested in volunteering, the deadline for applications is July 15. You can do so via this link.