ISO: students who have to quarantine deserve to resit exams immediately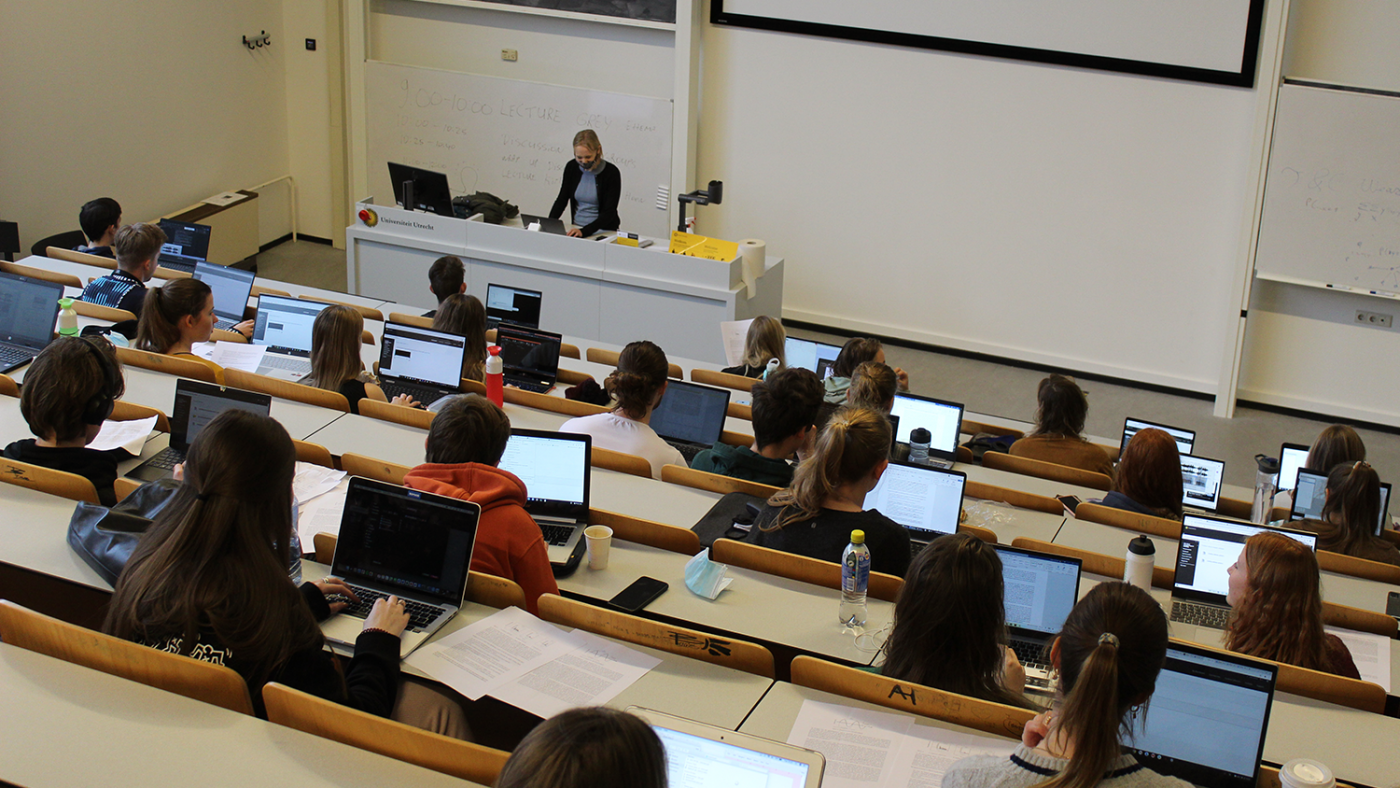 Photo: DUB
With the examination period just around the corner, the National Student Association is worried that students with coronavirus symptoms will not stay at home. According to ISO, students are not being encouraged to follow the rules as universities are sending them "mixed messages".
Rescheduling
"It's important that students who are forced to quarantine do not have fewer chances compared to the other students", declares ISO chairperson Lisanne de Roos, to whom students should be able to cancel and reschedule their exams if they have to stay home because they have a cold or because they have tested positive for Covid. "We have to avoid a situation where students are coming to campus despite having a runny nose".
But isn't that a convenient excuse for those looking to avoid taking an exam? "I wouldn't rule out the fact that students can abuse the situation, but we consider it more important to make sure that students with symptoms stay away from the campus. That's just a risk we're willing to take", De Roos maintains.
Some Dutch universities have already announced they will be offering an extra chance to resit an exam to students who had to quarantine. In De Roos's opinion, that proves that it's entirely possible to take the pandemic into consideration during the examination period without putting some students at a disadvantage.
Proctoring
Students at Vrije Universiteit Amsterdam and Maastricht University have signed a petition calling for the option to take their exams online. But the ISO does not think that's a good idea, as taking exams online often goes hand in hand with proctoring, which the association considers "a major violation of students' privacy".
But the fear of the rate of infections rising at universities is not something that only concerns exams. Many institutions require students to attend the vast majority of classes, which means that those with symptoms may go to campus to avoid being disqualifiedo and therefore delaying their graduation. Last week, the Dutch Student Union set up a hotline for students who feel they are being forced to physically attend classes during the pandemic.
Advertisement