Marcel van Hooijdonk once again named slumlord of the year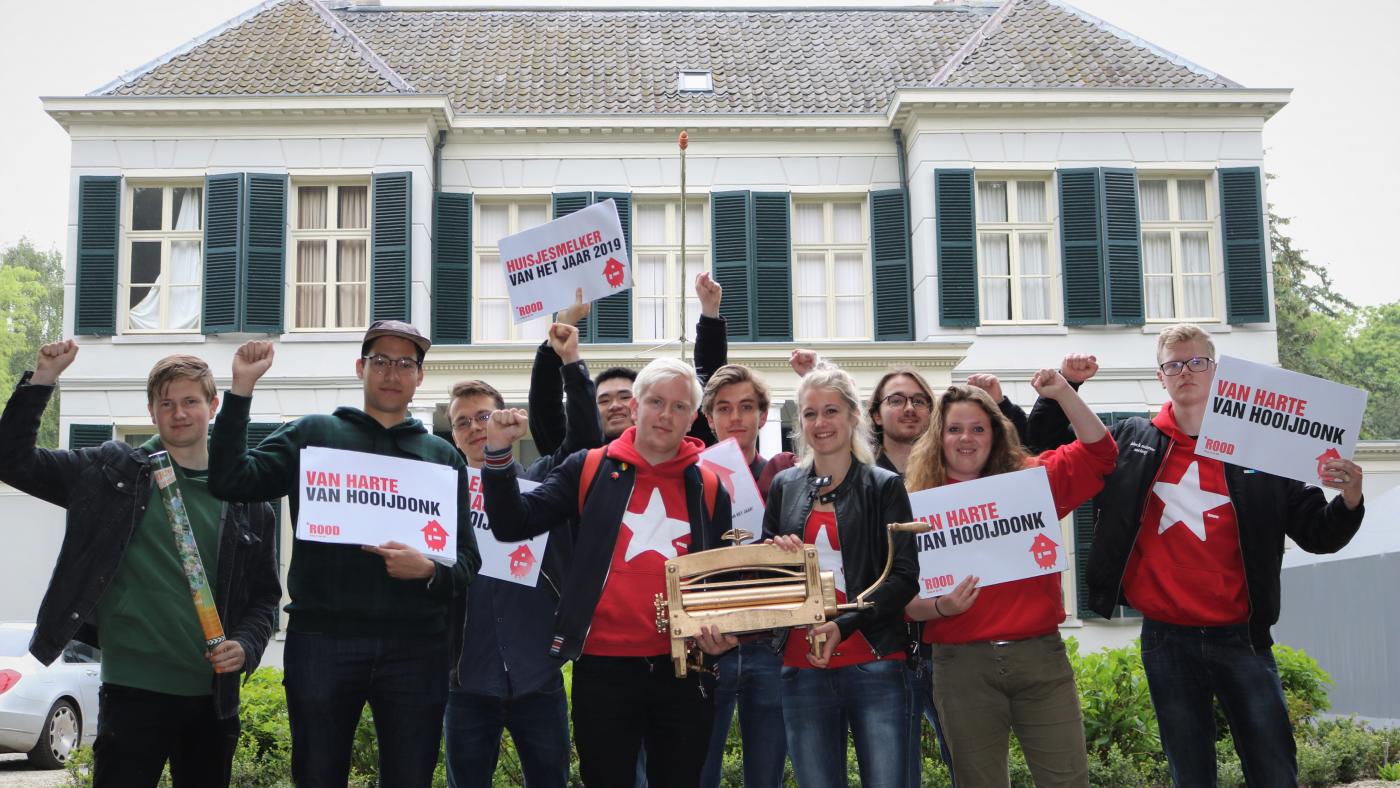 Foto Rood.
The jury report states that Van Hooijdonk wins 'the golden mangler' because he makes his tenants pay high service charges, illegal mediation charges, and exorbitantly high rent. As he owns dozens of buildings in several large cities, this yields him quite the pay check.
The SP youth wanted to personally deliver the award to Van Hooijdonk's mansion. However, he was unwilling to face the protestors. ROOD chairwoman Lisa de Leeuw summarises Van Hooijdonk's character as a classic slumlord who turns an awful lot of profit whilst abusing his position of power over tenants.
Van Hooijdonk is a well-known character in Utrecht; he's under fire regularly. There were, for example, numerous court cases because he'd threatened student tenants of his buildings. In 2018, the municipality fined him 10,000 euros because he hadn't done enough to ensure fire safety in his buildings in Overvecht.
This year, his nomination is partially thanks to complaints from The Hague. It's said there's a lot of overdue maintenance in a building at the Binckhorstlaan, and many residents are said to have paid illegal mediation charges.
ROOD and the SP call for construction of affordable, high-quality rental homes to take the wind out of slumlords' sails. They also say the power investors and real estate moguls have should be limited, for instance by establishing a maximum number of buildings one is allowed to own, or establishing a requirement that owners live in their own buildings.