Máxima Centrum gets a grant
Millions in grants for scientific infrastructure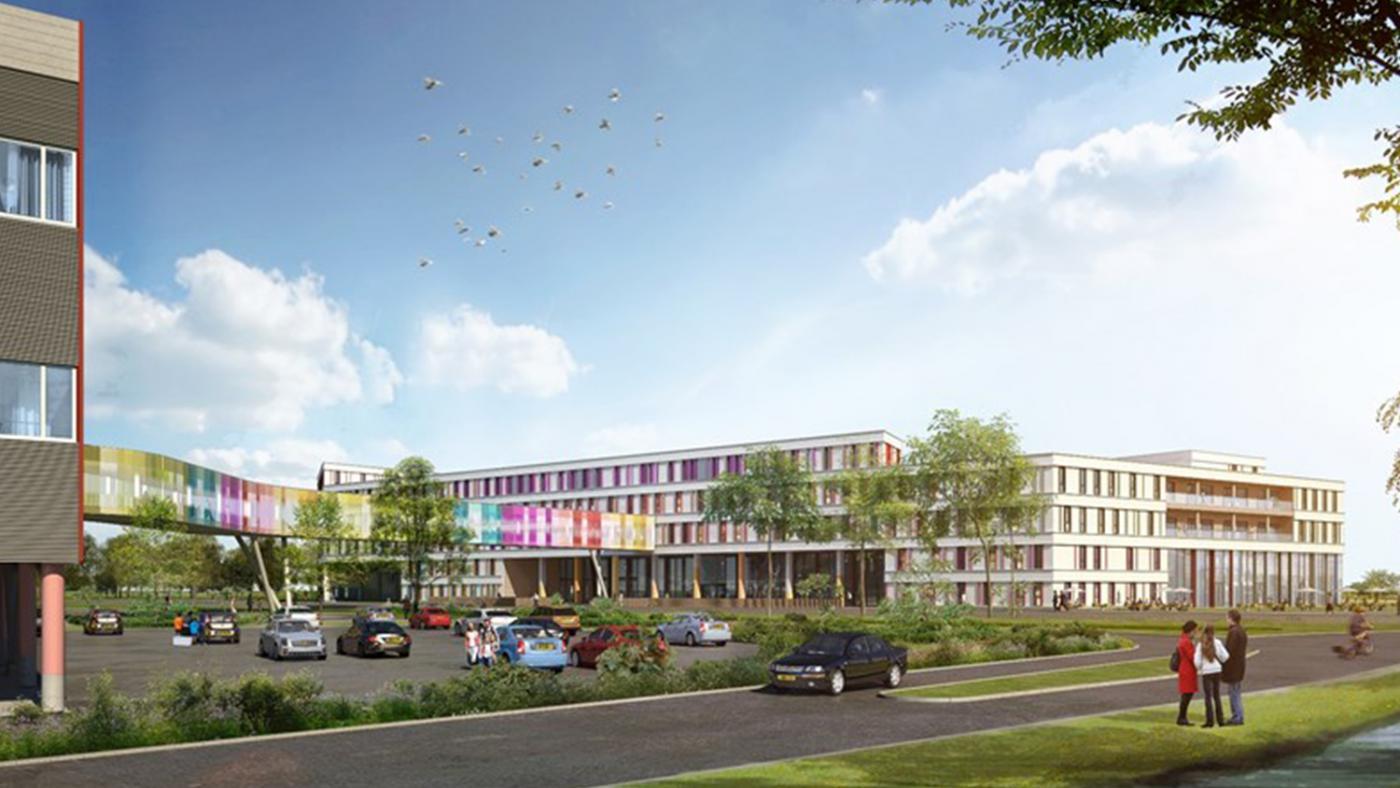 The Princess Máxima Pediatric Oncology Centre
By providing these funds, NWO aims to promote cooperation between scientists with the aim of ensuring that the scientific infrastructure of the Netherlands remains up-to-date. NWO chair Marcel Levi emphasises that the seven projects receiving the grants will enable innovative research with significant added value for society as a whole.
In one such project, a consortium led by TU Delft is developing a new type of radar system that is able to forecast extreme weather with much greater accuracy. Other grants will fund the development of a database for pediatric cancer and a cutting-edge radio telescope that will enable scientists to produce the first colour films of black holes.
A total of 35 applications were submitted for this round. NWO's contribution ranges from 2.3 to 4.7 million euros per project.
As recently as February, NWO and the Ministry of Education, Culture and Science awarded a further 140 million euros in grants from the National Roadmap for exceptionally large-scale research equipment and databases.
In Utrecht, the grant went to the Princess Máxima Pediatric Cancer Centre, with the project The Dutch Comprehensive Childhood Cancer Commons:  A national resource for tackling pediatric cancer worldwide and Dr Patrick Kemmeren as the main applicant. On NWO's website, the project is described as follows: "Childhood cancer is one of the leading causes of death among children. To better understand why children get cancer and provide better treatment options, researchers will identify congenital and cancer-specific DNA characteristics in a comprehensive manner. With the data collection "NL-4C: the Dutch Comprehensive Childhood Cancer Commons" they will collect DNA and clinical data on 4,000 childhood cancers for research. This data collection is, therefore, an important resource to accelerate childhood cancer research and, in the future, provide individualized treatments for children with cancer that result in more cure and fewer side effects."
Advertisement