No exam if you've got a cold. But what if you can only resit it in a few months?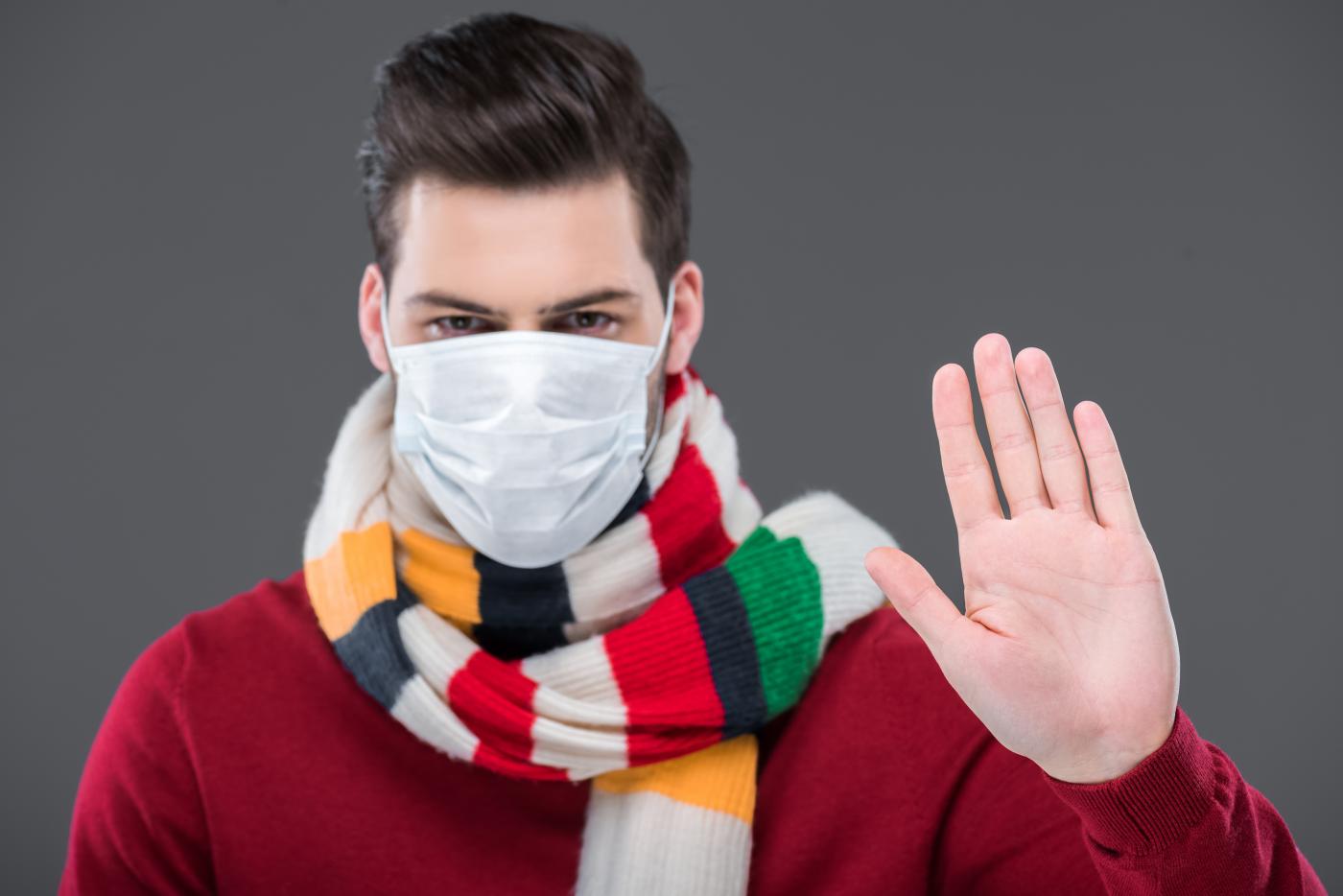 Photo: depositphotos
Imagine your housemate tested positive for corona and you have to quarantine as well, just to be sure. Or that you're experiencing flu-like symptoms yourself. According to the UU rules (published in pdf here), you're not allowed to come to the university to take an exam in those cases. However, the next chance you'll have to take that exam isn't for another four months. What would you do?
That is, in short, what students enrolled in the Artificial Intelligence course within the Information Technology programme had to deal with in December. Some of them argue that these rules, albeit understandable, ended up enticing classmates to come to the university even though they were experiencing symptoms or were supposed to quarantine. After all, the first opportunity to resit that exam wasn't scheduled until April.
"The university is constantly saying that students shouldn't come to classes or exams if there's even the tiniest bit of doubt about their health," says student Jurre Boellen. "But if your only option is to take a test months from now, when you've forgotten half the material already, is that a reasonable thing to ask?"
Danger
The students from the Humanities Bachelor's in Artificial Intelligence, who are taking the course as part of a specialisation track, have discussed the issue with passion in their Teams environment. 
One of them, Jurre, finds that the fact that the programme was still holding large-scale exams in person, sometimes with more than three hundred students at once, is odd to begin with, considering how bad the pandemic is. Many of his other courses offered online alternatives for students unable to come to an exam on campus. "If you're not offering that, and some students come despite perhaps having symptoms, you're putting all students in danger."
Jurre brought the issue to the attention of the student members of his Bachelor's programme committee, which then requested an explanation from IT even though they officially have no say in the courses offered by the Sciences programme.
Stay at home
Course coordinator Silja Renooij told DUB that she doesn't agree with Jurre's opinion. She thinks students are expected to follow the clear guidelines established by the university, and stay home if they experience symptoms or are required to quarantine.
She also streesed that students who couldn't take the exam in December because of the corona rules are not subject to different resit times: rather, they're being given the regular exam period for resits after block 3. Even then, they will still have yet another opportunity to take that same exam again. "Students who are unable to take an exam because of corona will still have all the opportunities to take their test, as agreed upon by the university."
Renooij added that several Bachelor's courses within the programme are subject to similar rules, and their students didn't complain. In her view, the discussion about the Artificial Intelligence course originated among the Humanities students. "Apparently, they're used to having online alternatives."
No time
The course coordinator explained that an online exam wasn't an option, given the study material and the large number of students in the course in question. "The exams were basically comprised of knowledge questions, with very few insight questions. That makes it extremely burdensome to develop an open-book exam. Moreover, grading an exam like that for 290 students takes a lot more time – time we simply do not have."
But that's not all. Renooij also argued that the exams are being applied on campus to keep students from cheating. "When the pandemic first broke out, our approach was based on trust. After doing a number of exams online, we've come to the conclusion that we can't do that anymore. That's why we decided that at least one of the two tests scheduled for this course would have to take place at the university."
Within the agreements
Both the board of the Faculty of Science and the university's Executive Board have stated that they understand the students' concerns about this particular course. The programme chose to treat students who were unable to take an exam due to corona-related reasons the same way as students who didn't take their exam for other reasons -- which is allowed as per the agreements made by the university about exams during the pandemic. 
The students in question did, after all, still have the same number of opportunities to take the test as any other student. Although the university's 'assessment framework' states that programmes can offer alternative online exams, doing so is not mandatory.
Balance
Gerard Barkema, Vice-dean of the Faculty of Science, and policy officer Kim Zunderdorp from the Academic Affairs department, both state that the corona rules are basically forcing programmes to juggle the students' wishes, the desire to prevent fraud, and avoiding additional workloads for teachers.
What's more, the rooms' availability is limited, and both students and teachers have expressed privacy related concerns regarding surveillance software used to avoid cheating, such as proctoring.
Zunderdorp: "Although we understand that it's inconvenient to have to wait a few months to resit a test, we still assume that students will take responsibility for their actions, and will only come to school if they're able to abide by all the corona regulations."
Notwithstanding, Zunderdorp said that the programme is looking into custom solutions for students who can't come to classes or exams offered on campus at all because either they or a family member belong to the high-risk group for corona.
Not convinced
The students from the Artificial Intelligence programme committee say they can't -- and won't -- judge the decisions made by the Science programme about the exam. But they do stress that there have been communication issues, with many students who didn't know what to expect from the different faculties regarding exam opportunities, despite the fact that there's a university-wide framework.
Jurre Boellen isn't convinced yet. "This is a pandemic, a crisis. Needs must. Ensure that everyone who can't take the test in person doesn't have to wait months before they can take the exam again."
Advertisement