Not the why, but the how – the Diversity Taskforce gets to work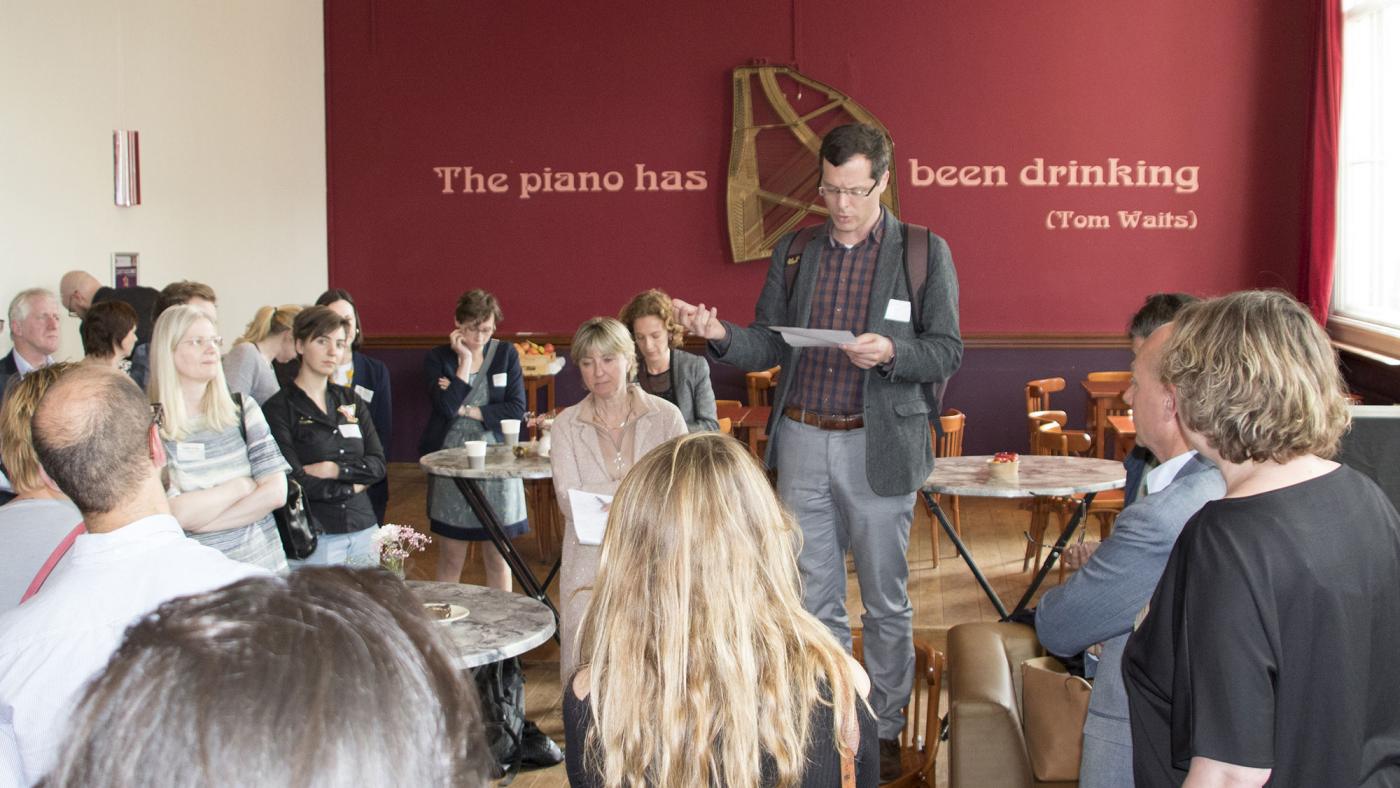 Hoogleraar Christiaan Lange van de Taskforce Diversiteit presenteert de uitkomsten van zijn werkgroep
"We don't have to convince each other of the importance of diversity. It's the question of how we become more diverse." With those words, President of the Executive Board Marjan Oudeman officially launched the Diversity Taskforce at a kick-off event.
What is it about, really? The president gave three examples. One of them is the number of female professors. Right now, the UU is only slightly above the country's average with 22 per cent of female professors, and, Oudeman said, that's not good enough. The Strategic Plan mentions a goal of 27 per cent. The university should also be a better reflection of society: the UU is currently known as a mostly white university, and students from lower income families are highly underrepresented. Finally, the university should become more international, with more students and teachers coming in from other countries, or more Dutch students or staff with experience in other cultures.
Also present at the Parnassos launch event was Stephanie Lee, Head of Widening Participation and Outreach at the University of Manchester. She leads a team of twenty people with the specific task of – as her job title implies – widening participation. They ensure, for instance, that the university offers more opportunities to students from lower income families, and from different cultures.
One way in which she does this is with the Manchester Access Programme. In the programme, high school students are assigned a buddy to get to know the university at an early age. In the selection of students, background is an important factor. Furthermore, Manchester University has a scholarship system for students from poor families. Lee: "With the scholarships, they don't have to take out student loans, and they can rent their own rooms so they're more involved in student life."
The Utrecht taskforce's student member is Saya Abdullah, a student at the Faculty of Medicine who was the Dutch youth representative to the United Nations for two years. "After high school in Amersfoort I was advised to go study in Rotterdam. Utrecht had the reputation of being a very white university. I chose Utrecht anyway. And while I've been able to evolve well here, there's definitely room for improvement in supporting migrant students."
Another idea on the road to more diversity at the university was pitched by Social Sciences dean Werner Raub. He petitioned for a more international university with more foreign students and teachers, and more Dutch students and teacher who have international experience. "It's incredibly important to have different perspectives within the UU. It's beneficial to education and research, but also on a personal level for the students and teachers."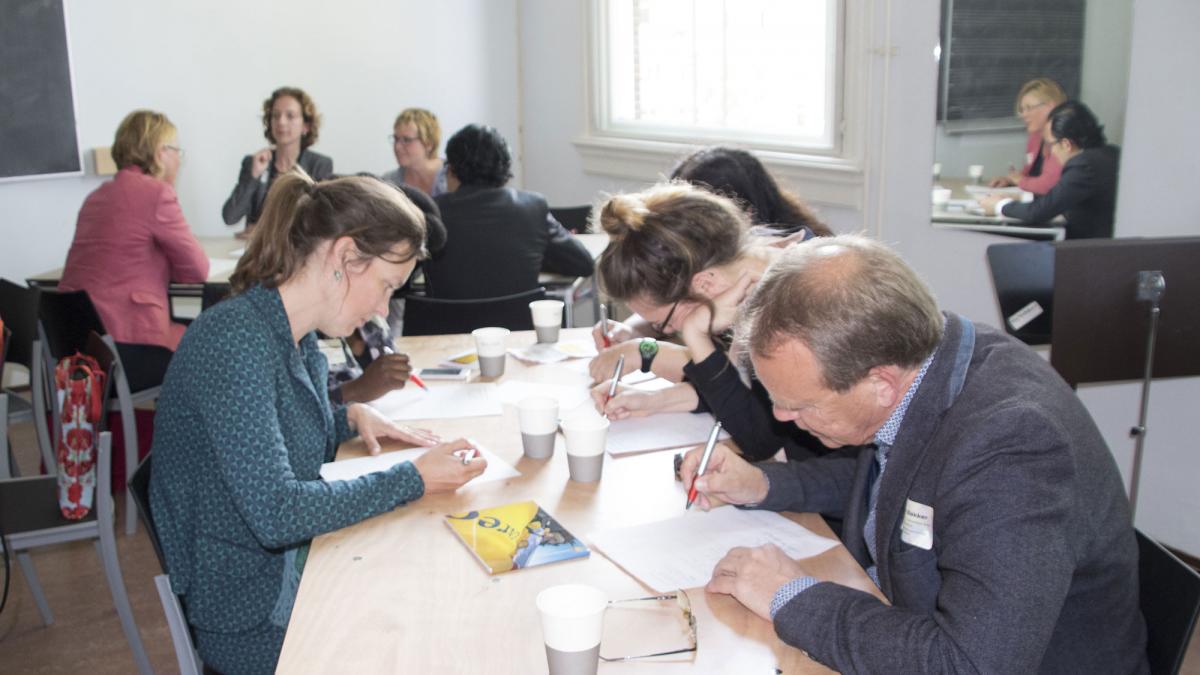 De
Aside from the previously mentioned Ottow and Abdulla, The Diversity Taskforce  consists of Wouter Dhert (dean of Veterinary Medicine), Naomi Ellemers (Distinguished Professor), Christian Lange (professor of Islam and Arabic), Mark Baldwin (Student Life Officer at UCU), Haza Rahim (Psychology lecturer) and Marieke de Bakker (head of student counseling. They will need to form detailed plans in the next three years. In three working groups, the first ideas will have to take shape, focused on the themes of selection and admission, widening of participation, and becoming more inclusive.
Inclusivity focuses on the way people from different cultures feel at home at the university. Do they feel represented in the educational program's topics? Shouldn't there be more female or more diverse role models? Do students and teachers of different religions feel at home at the UU?
If there's one thing that became clear this afternoon, it's that there are many ways to work on becoming more diverse. Will the university focus on becoming a more accurate reflection of society, or is it more important to recruit international talent? Is it possible to do both simultaneously? And are we, as a white university, really convinced of the necessity of diversity and how can we prevent the mind bugs we all have in selection and admission of students and staff? One of the suggested ideas was, not for nothing: let everyone in charge of admitting students and hiring staff take a course on 'becoming aware of your mind bugs'.