Nuffic: international students feel lonely and yearn for classes on campus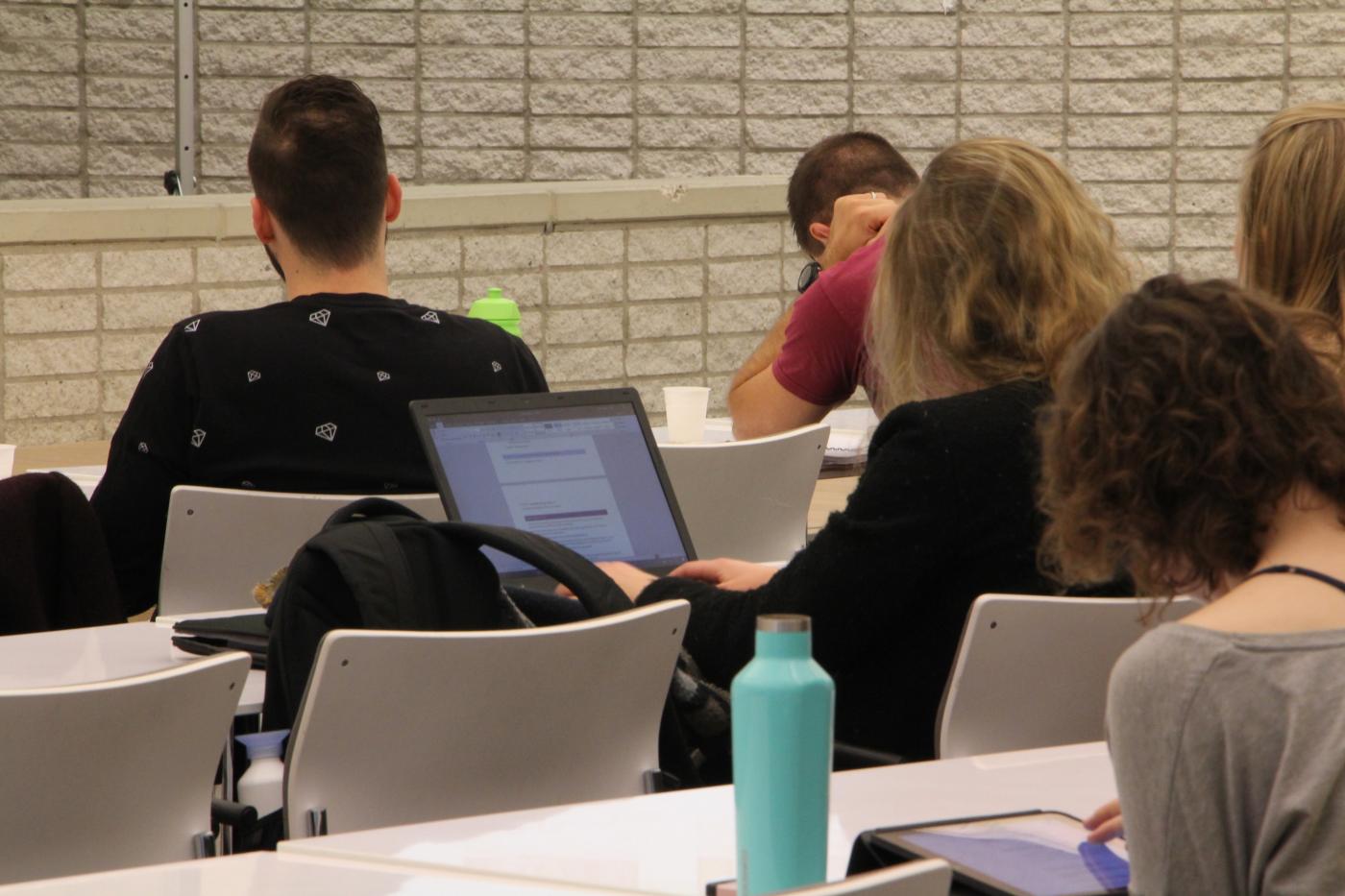 Having classes on campus on occasion can do wonders for international students' mental health. Photo: DUB
The number of international students enrolled at Dutch universities has risen by 13 percent, despite the coronavirus pandemic. But how are those students doing now, at the end of their first semester and after so many online classes?
To answer this question, Nuffic conducted a survey of 357 international students enrolled at Dutch universities or universities of applied sciences in the past semester. Only about 20 percent of them are following their classes from abroad, the others were more optimistic and moved to the Netherlands. Yet, they too spend most of their time on their computers. For the vast majority of respondents (77 percent), at least 75 percent of their classes took place online.
As to be expected, this situation is not doing their social lives any favours. More than 60 percent of the students surveyed said they were either unhappy or very unhappy about their social lives. No wonder: less than 25 percent of them report being regularly in touch with friends made after starting their studies in the Netherlands.
Mental health
Nuffic fears that the crisis will take a toll on international students' mental health. Most respondents experienced feelings of anxiety (62 percent), loneliness (56 percent), or boredom (51 percent) "often" or "always" throughout the past semester. About 42 percent even go as far as saying they are depressed.
However distressing these findings may be, they were expected: previous studies conducted with Dutch students showed that their mental health is also being compromised. At Utrecht University, a recent survey of over 30,000 UU students revealed that they give their "general mental wellbeing" an average grade of 6.3.
But Nuffic stresses that Dutch students usually have a social network (family, old friends), while most international students don't know anyone in the Netherlands before moving here, which is why those who decided to come to the Netherlands are more prone to mental health problems than the respondents taking classes online from their home country.
More positive
Luckily, there's a glimmer of hope: going to the campus occasionally -- to join a working group or attend a lecture, for example -- seems to help. Respondents who were allowed to go the campus more often had fewer mental health problems than those taking at least 75 percent of their classes online. The former were also more positive about their social lives.
Nevertheless, it looks like international students will need to be patient and hang in there for a while longer. Earlier this week, Dutch Prime Minister Mark Rutte announced that secondary schools will partially reopen from March 1, but higher education institutions will remain closed for the time being.
Outside Europe
Although students from 59 countries completed the Nuffic survey, it should be noted that the sample is not entirely representative because the lion's share of the respondents (about 86 percent) come from outside the European Economic Area, particularly China, India, Vietnam, and Indonesia. Most international students in the Netherlands come from Germany, Italy, and China, respectively.