Vegan Student Association concerned
Petition opposes increase in the number of chickens at Veterinary Medicine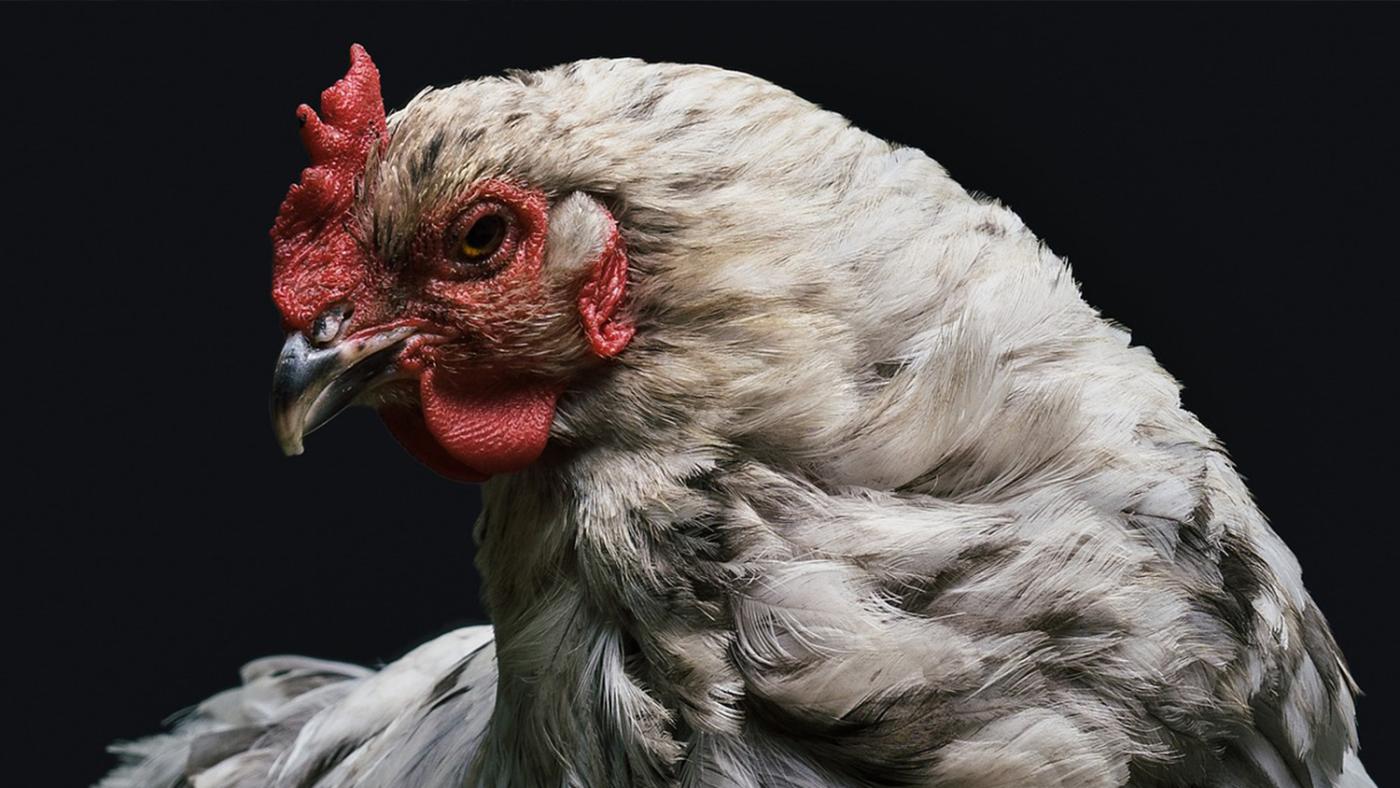 Foto: Pixabay
This summer, Utrecht University applied for an emission permit from the municipality to maintain 2,925 chickens in the new building of the Faculty of Veterinary Science, situated next to the educational farm De Tolakker. UU's request led the Utrecht branch of the Party for the Animals (Partij voor de Dieren, Ed.) to raise questions about what the university intends to do with such a considerable number of chickens. UU's vegan students heard about the request through the political party. "We are concerned about the welfare of these chickens and wonder if keeping so many animals is coherent with the university's intention to carry out less animal testing," says VSA member Christina Van Beek. "We would like the faculty to be transparent about this."
The Faculty of Veterinary Medicine intends to have a bigger place to keep chickens for research purposes. Currently, the faculty has about 200 chickens in the Martinus de Bruin building, which are used for educational purposes. "Students learn how to examine a chicken with health problems, for example," explains Maarten Post, a spokesperson for the faculty. However, the Martinus De Bruin building is soon going to be demolished, giving way to new facilities for the faculty to perform research and teaching at Tolakker.
The Vegan Student Association is pleased that the Faculty of Veterinary Medicine is willing to engage in a dialogue with them in order to clarify the expansion. "We understand that the university needs animals to teach veterinarians," acknowledges Van Beek. "We don't have anything against the 200 chickens used for educational purposes, either. We just wonder if it's responsible to put 2,000 chickens together, if they will be allowed to go outside, and if they will used as laying or meat chickens, which would cause these animals to suffer. Additionally, we're hoping to hear how the faculty will guarantee the welfare of these chickens. Will any experiments be conducted with them and, if so, what kind of experiments?"
New research on animal welfare and infectious diseases
Although the faculty has applied for permission to hold 2,925 chickens, the new building can only accommodate up to 1,580 chickens, which will be housed in several separate areas, according to Post. "We've asked for an emission permit to keep more animals in case demand for poultry research increases in the future. In that case, we wouldn't need to apply for a new permit." Post underscores that Utrecht University still aims not to increase its CO2 emissions, reducing them whenever possible. "There will be fewer cows in the new building, for example."
The Faculty of Veterinary Medicine intends to use the new research to gain more insight into infectious diseases in poultry, with the ultimate aim of reducing public health risks such as the bird flu. "Human health is closely connected to the health of animals and the environment," notes Post. "By investigating how infections can be prevented in animals and, if they can't be prevented, how we can limit the consequences of these infections for both animals and humans, we are making an important contribution to the university's One Health theme, a research spearhead that takes the wellbeing of both humans and animals into consideration."
According to Post, the actual number of chickens housed in the new building will not surpass 1,580, although it will fluctuate over time, depending on the research. As a country, the Netherlands aims to move from intensive livestock farming to animal husbandry, which is why Dutch society has been paying more and more attention to animal welfare, says Post. Hence this study. "Good animal welfare practices not only reduce unnecessary suffering but they also help make animals healthier. In the new accommodation, innovative methods will be developed to automatically monitor poultry behaviour and welfare. We'll be using cameras, for example. Said methods will then be tested in practice and used to improve the animals' quality of life."
Only a limited part of the research involving chickens will include animal testing, informs the spokesperson. "Since 2015, the number of animal experiments conducted by the faculty for educational purposes has decreased by 60 percent. Even when it comes to research, we strive to replace, reduce and refine things. In every phase, we consider whether a research question can be answered without laboratory animals. We are always transparent about this. All permits are made public."
Advertisement