Professors find room in their full schedule to join Meet the Professor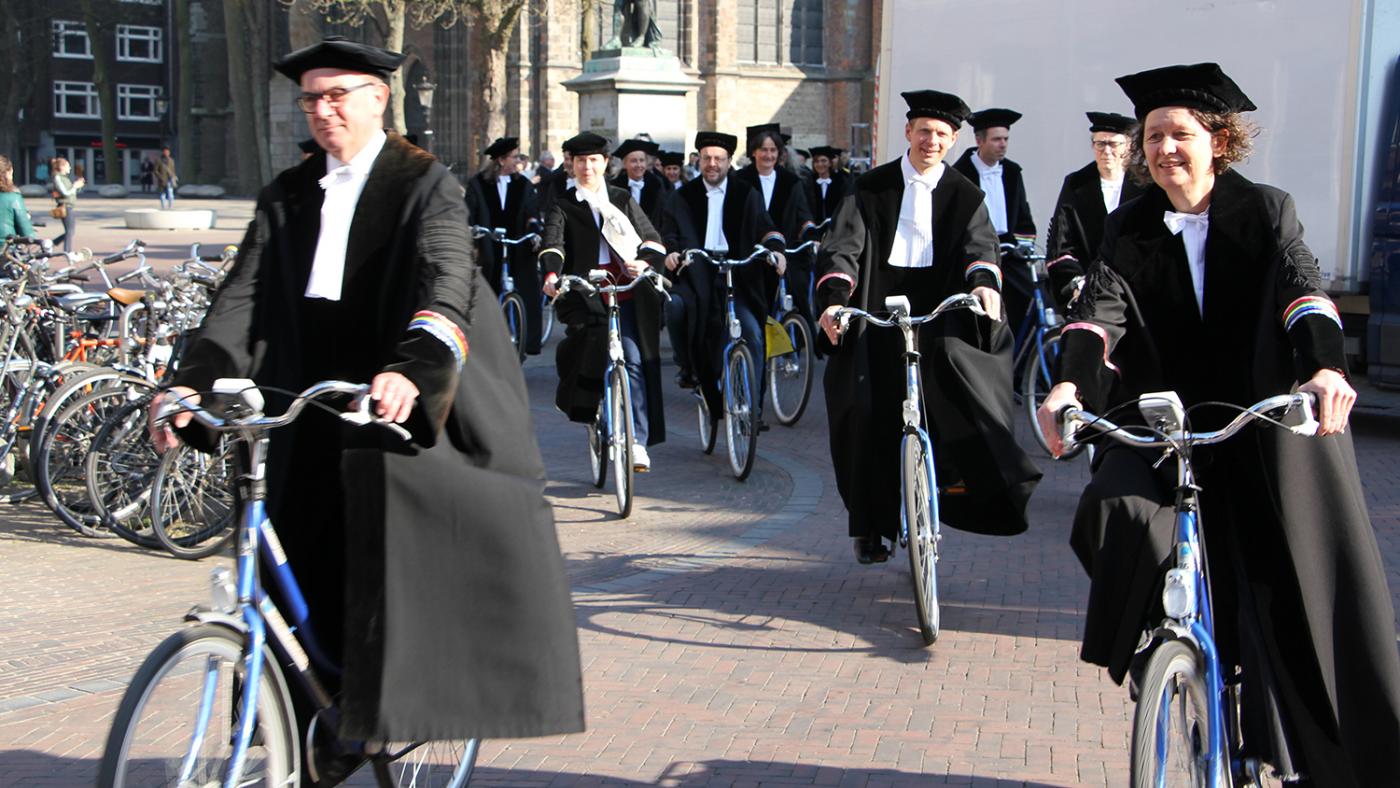 The professors on their way to their respective schools. Photos: DUB
The event was kicked off at quarter past nine on the 23rd of March, with an opening ceremony in the Academy building on Dom square. A big group of professors was gathered at the Aula. Initially, 109 professors had signed up, but a few ended up missing it because they had to quarantine. Seventh-grade pupils from Toonladder school, in Nieuwegein, were present at the ceremony as honorary guests. They were invited to give the professors tips on how to make lessons better and more fun, thus reversing the roles of teacher and learner for a moment.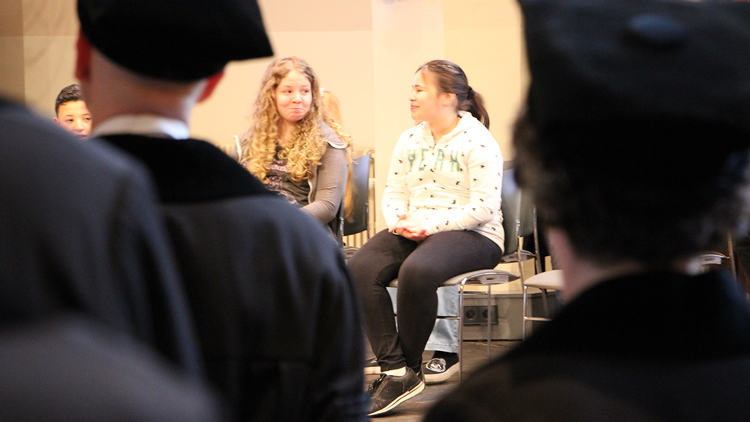 Afterwards, each professor cycled to their assigned primary school to tell about their field of expertise and then let the children bombard them with questions. The goal of Meet the Professor is to render primary school pupils enthusiastic about science by making it look much more approachable.
In 2020, the Covid-19 pandemic forced UU to cancel the event. Last year, the professors had to communicate with the pupils through a screen, which does not work as well as a meeting in person, according to co-organiser Eline Dondorp. "It is much more difficult to engage them through a screen", says Dondorp, who believes this interaction is an essential part of Meet the Professor.
If you can explain science to them…
The professors themselves are also enthusiastic about returning to primary schools. Professor Steven de Jong, a Professor of Physical Geography and expert in the field of natural disasters, took a height map of the Netherlands and an oven dish with a slope to simulate a landslide with the children. His eyes shine with playfulness as he talks about it. And he isn't the only one making an effort.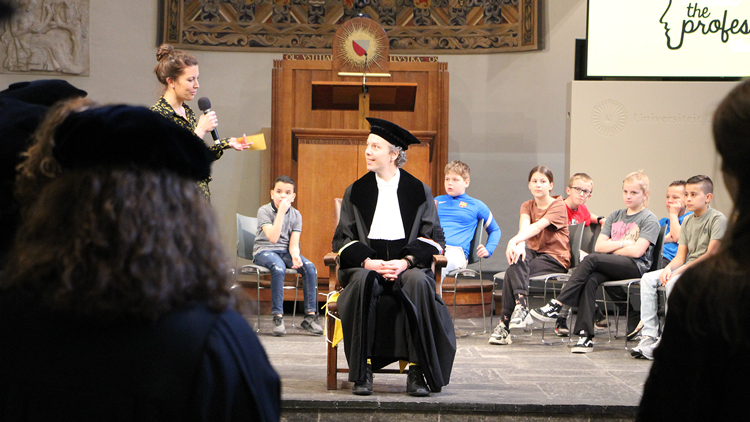 Oceanographer and climate scientist Erik van Sebille was appointed to the role of Professor at the Faculty of Science in November 2021. On the day he heard he was to become a professor, he immediately sent an e-mail to the organisers of Meet the Professor to ask if he could participate as he is such a big fan of the event. Although he was far too late to sign up, the organisation was able to find him a spot. Why does it matter so much to him? "Children are so honest and can clearly tell what they think of your research. If you can explain science to them, then you can explain it to anyone, such as students or journalists. So it's a good test for myself as well."
People in a gown
Marc Bonten has been participating in Meet the Professor for years. He is a Professor of Molecular Epidemiology of infectious diseases. As you can expect, his schedule is overflowing. Another professor jokes while passing by: "I can't believe you still find time to do this!" Bonten attributes the success of Meet the Professor to the organisation. "Good planning is key. Since they schedule this morning a year in advance, our agendas are still empty. If they did it a month in advance, no one would be available."
Harold van Rijen, Professor of Medicine, is also happy to make time for Meet the Professor. What he enjoys most about the event is when children ask him questions he does not have an answer to. "There is a kind of aura around professors as people who know everything. But we are just people in a gown. I think many children see university as something distant and unattainable. Science and society must come closer together once more."