Red square as protest against workloads at opening of academic year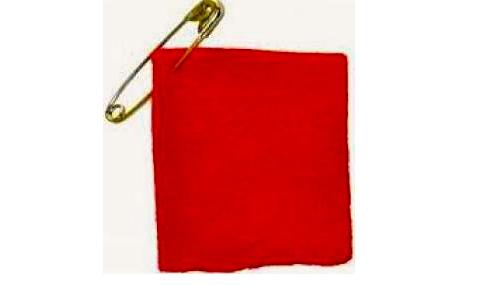 "There's no more leeway. The workloads for teachers are unacceptable," say the Utrecht-based members of WOinactie. "Since 2000, the number of students in the Netherlands has increased by 68 percent, and yet the government funding per student has gone down by 25 percent." That means there's a lot less money available per student. Furthermore, the coalition agreement mentions plans of additional 'efficiency cutbacks' in higher education of 183 million euros.
In May, the national protest group WOinactie gave the minister an ultimatum. This Budget Day – September 18 – the efficiency cutbacks have to be removed from the budget plans. The government also has to promise to structurally invest in scientific education. Initiator Rens Bod, who works at the University of Amsterdam, mentions a minimum of 1.15 billion euros annually.
If the demands aren't met by Budget Day, the week afterwards will see national protests. In Utrecht, too, plans are being made.
The red squares at the opening of the academic year are meant to draw additional attention to the ultimatum. The red square is an international symbol, which had previously been used as a protest against increased tuition fees in Canada. In the Netherlands, the squares will be used to say employees are stretched to breaking point. Students will also join the protest.
Advertisement