Registration renewed marathon now open to UUers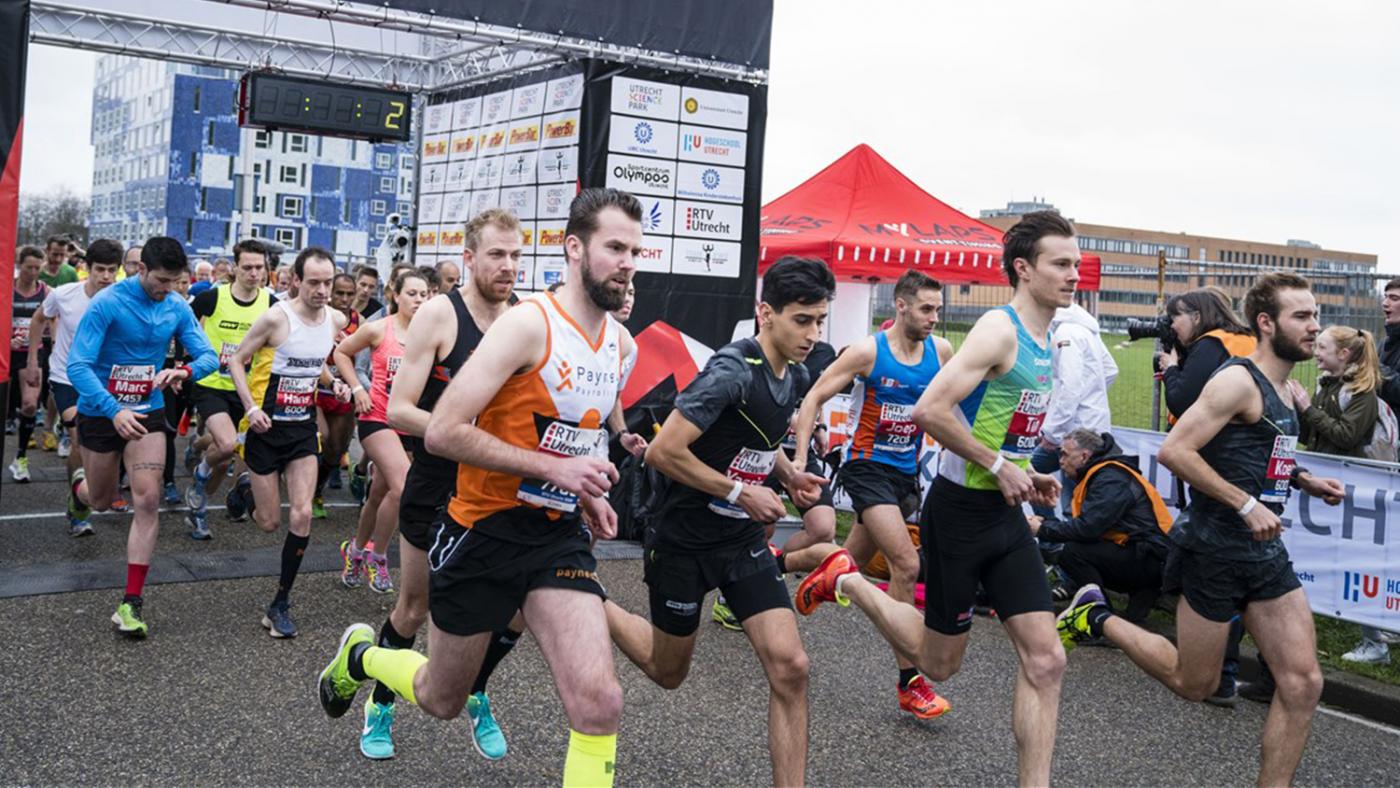 2017 Utrecht Science Park marathon. Photo: Ivar Pel, UU Images.
This year, lead sponsor Utrecht Science Park is collaborating with a different organiser for the marathon. Much will stay the same, but some changes will be noticeable. For one thing, the name will now be Utrecht Marathon powered by Utrecht Science Park.
The route will change as well. Marathon runners will no longer have to run the same lap twice. There will be one single route that will pass through both city centre and Leidsche Rijn, among other areas. The half marathon, quarter marathon, and mini marathon all have different routes. The start and finish will both still be in Utrecht Science Park.
As in previous years, UU employees will be able to sign up for the marathon for free through the university. Although registration has been open since December, UUers have only been able to register for free since this week. It took some time due to the collaboration with the new organiser, says a USP spokesperson. If you go to register yourself on the marathon website, the form does ask you whether you're a USP employee, but it doesn't notify you that you can join for free if you sign up through the UU. That's only possible through this message on the Intranet. If a UU employee has signed up and paid for their ticket, they can contact this email address.
University students are not allowed to register for free. That's because the UU discount is being paid for from an employment conditions budget. All students do get a 3-euro discount. Additionally, this year will see the launch of a special Student Run, which has a separate competition for students.
The hospital also has its own category: The Hospital Run. Participating hospitals can join the category to compare themselves with each other.
As in previous years, the official goal of the Utrecht Marathon is to raise money for KWF Cancer Foundation. All participants can choose to donate money to the KWF when registering, or create their own fundraising page. Donations will benefit the Princess Máxima Centre, which is located in Utrecht Science Park.
The move from March to May at least increases the chances of nice weather conditions. Last year, icy cold conditions made the marathon unpleasant for many people. It also means people have a lot more time for a proper preparation.
The marathon will be organised by Golazo, which also organises the Utrecht Singel Run, among others. The USP has chosen to work with a new organiser because this party has more experience. "For the past few years, we've been stuck at around 5,500 participants. We think our collaboration with this organisation will allow us to keep growing," said USP director Jan Henk van der Velden.