Renovations university library overrun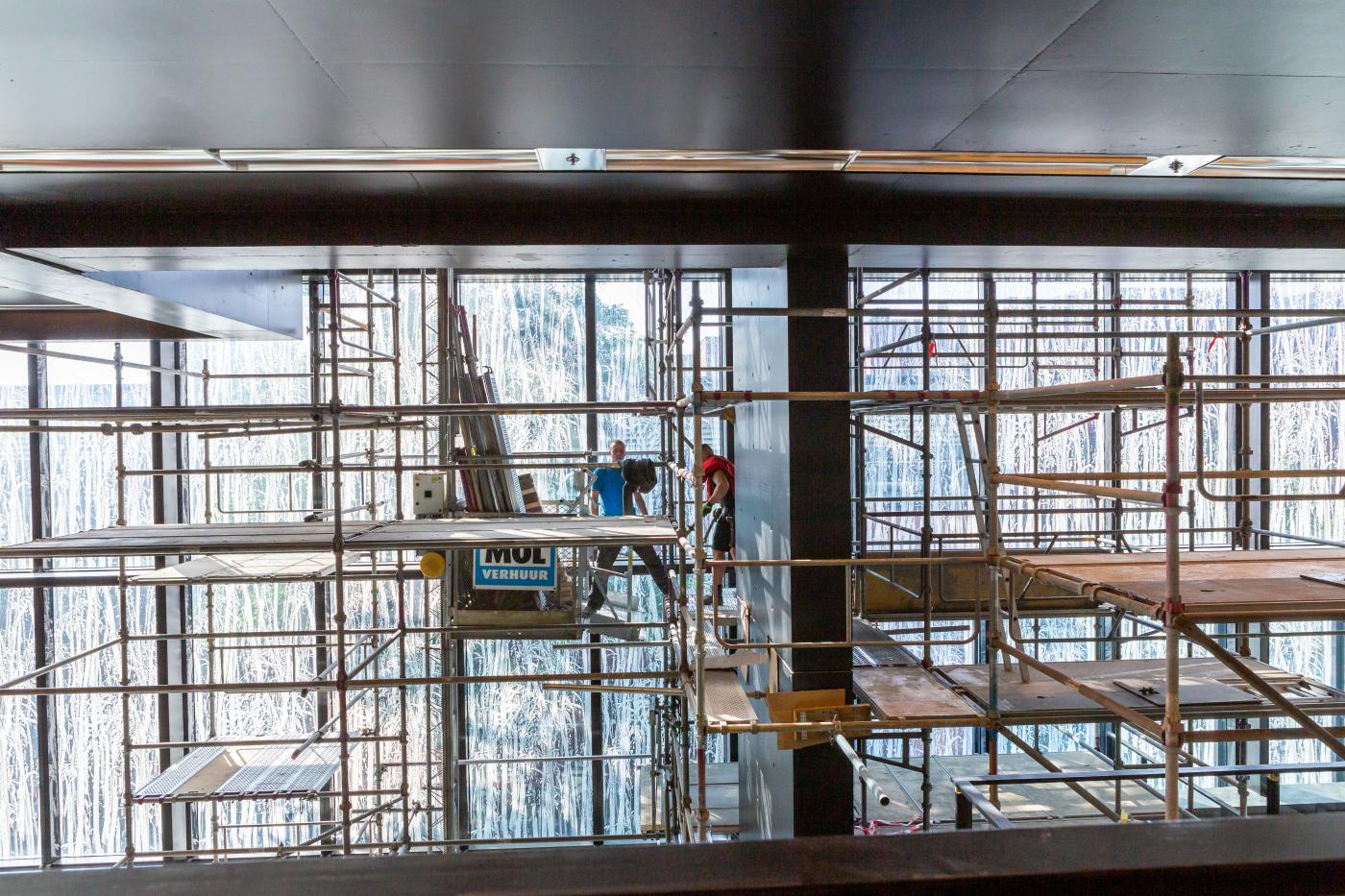 Foto's: UU/Dick Boetekees
The renovations in both university libraries were planned to take until last Monday, but some delays were caused because – especially in the city centre – more work is necessary than had been anticipated. As a result, visitors of both university libraries might experience some nuisance, even though the work is done outside of opening hours as much as possible.
Replacing window sills, cleaning, and changing light bulbs
Direct cause for the renovation in the Uithof library was the fact that the fluorescent lighting needed to be replaced. Because scaffolding needed to be placed in order to reach the 15 metre high ceiling, some other jobs were done simultaneously. The fire safety installation was replaced, the announcement speakers were serviced, and places normally out of reach for cleaners were cleaned as well. The spokesperson for the libraries says that at the moment, the final touches are being put on the paintwork, cleaning the rugs, and installing the heating. After that, some more work on the escape routes is planned for September.
In the city centre library, renovations were necessary because the window sills were in very poor state. During the renovation work, the maintenance crew discovered that the plastering on the façade also needed to be tended to. All the plastering needs to be entirely redone. As a result, in some places, the bare brick wall can be seen instead of the white plastering of the façade. The renovations in the city centre library were also combined with smaller jobs such as maintenance to the floors and skylight.
It's as yet unknown when the work will be completed.