Researchers upset about new rules regarding working alone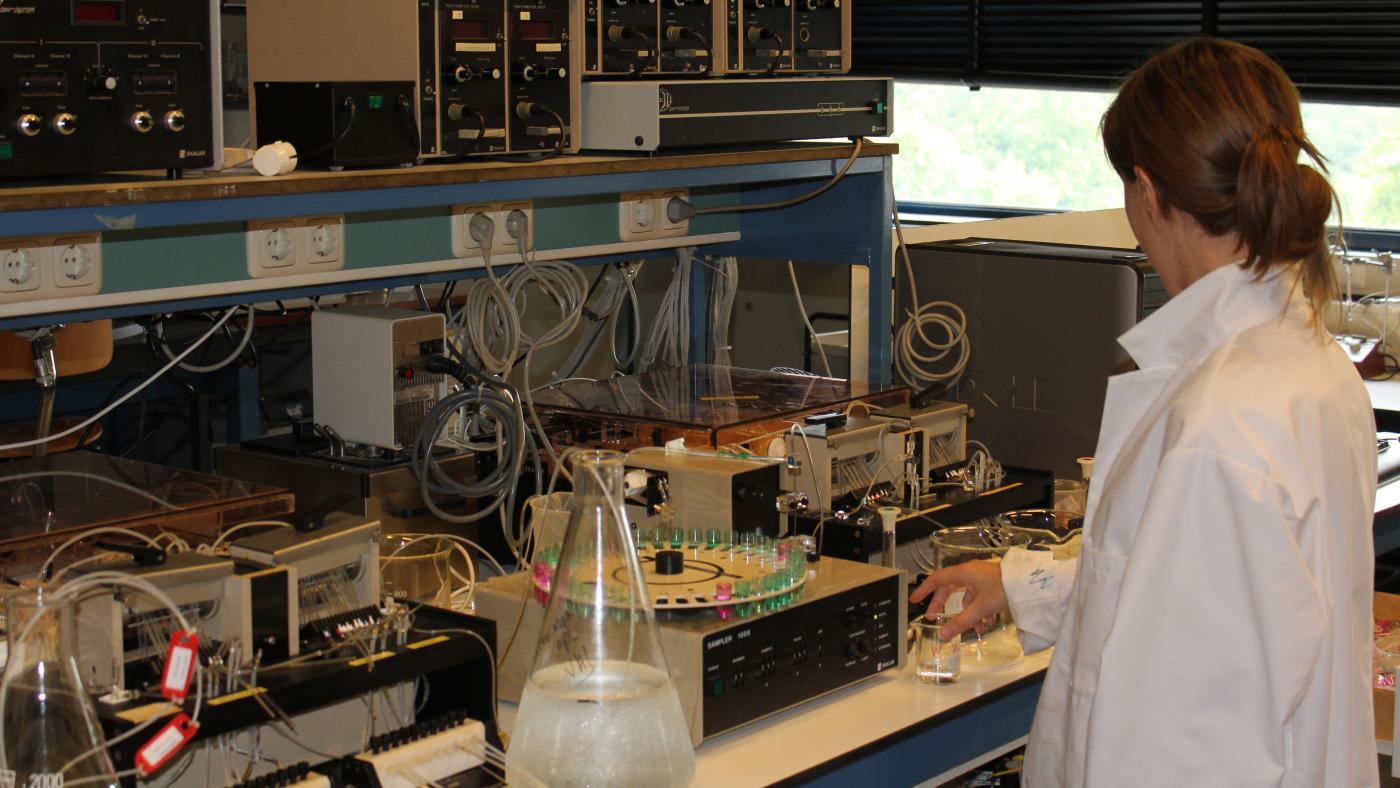 Guidelines for those working alone in the evening are about to become stricter. Photo: DUB's archive
The university has devised this new rule, which will apply to both employees and students, to meet the requirements of the labour law. In a memo, the university says the measure signals that it takes healthy, safe work very seriously.
UU's definition of "working alone" is when there is nobody else within visual or auditory distance, which means that the work involves risks: for example, there won't be anyone nearby in case the employee feels unwell or has an accident. 
It isn't so much the office spaces that UU is worried about, but other work environments that might be unsafe, such as climate chambers and places holding dangerous substances or heavy machinery, to name but two examples. In those instances, the university has to ensure that students and employees have a way to contact UU's emergency room.
Signed document
Officially, it is forbidden to work by yourself outside opening hours (after 7:00 pm). But the university does understand that there are scientists who need to conduct their research on evenings or weekends, which is why it has come up with guidelines allowing for this necessary work to happen. 
The manager has to confirm, on paper, that it is necessary for the employee to work after opening hour, and the employee must carry that document while working on their own. They also need to be instructed on how to act in case of potentially dangerous incidents and carry an alarm that can instantly connect them to the university's central emergency room. What's more, the employee must have attended a training session on how to put out a fire no more than three weeks prior to working alone. If security comes to check on the premises and they find an employee who isn't carrying the signed document, said employee will be forced to leave the building immediately.
Not enough alarm systems
When the memo was presented to the University Council in September, several researchers were upset, according to council members. Researchers often have business to attend to at the university after 7:00 pm, but it is unclear whether they'll be able to take the required courses before November 1. Moreover, there aren't enough alarm systems available in the short term.
Linge Li, a member of the University Council, representing the Utrechtse Promovendi Partij (PhD candidates party), clearly voiced her laboratory colleagues' dissatisfaction. "What's the point of these new guidelines?" Li wonders. "Many rules are unclear and unfeasible – especially in the short term." For starters, it's hard to define what kind of work is necessary. "If I reserve a certain computer for my research during the day, I want to complete the process. And sometimes that can take the whole evening." According to Li, it is not unusual for PhD candidates to work in the evening, so she thinks these measures do not support research.
Formal confirmation
Gert Folkers, council member representing the employees, acknowledges that this is an issue that applies more to the researchers at the Sciences faculty. The implementation date is too soon, and many feel that the rules are too strict. "In theory, it's good to have rules to ensure a safe and healthy work environment. We already had such rules, but now they were made formal. However, the speed at which the new measures are going to be implemented is too high. The University Council has a right of assent on the subject, but the process had already been started before we were even able to have a say in it. We heard that there are issues regarding its implementation. It's impossible, for instance, to provide training courses to everyone in time."
Folkerts also says there are lecturers who teach in the evenings who would also be unable to work without a declaration and the training courses required, not to mention that the rector himself has indicated that he expects more classes to be scheduled in the evenings.
Relaxed enforcement
In the University Council meeting, UU president Anton Pijpers said he would like to be flexible about the target date. Conversations about this are currently ongoing with the faculties. Pijpers also says the 7:00 pm time isn't set in stone. "If, for example, evening classes have been scheduled, the closing time will also be later. It's not one size fits all."
Linge Li hasn't seen much proof of that yet. "I've heard that rules will not be enforced too strictly in the beginning. But the guidelines remain the same."