Completion delayed again
RIVM will not move to Utrecht Science Park before 2025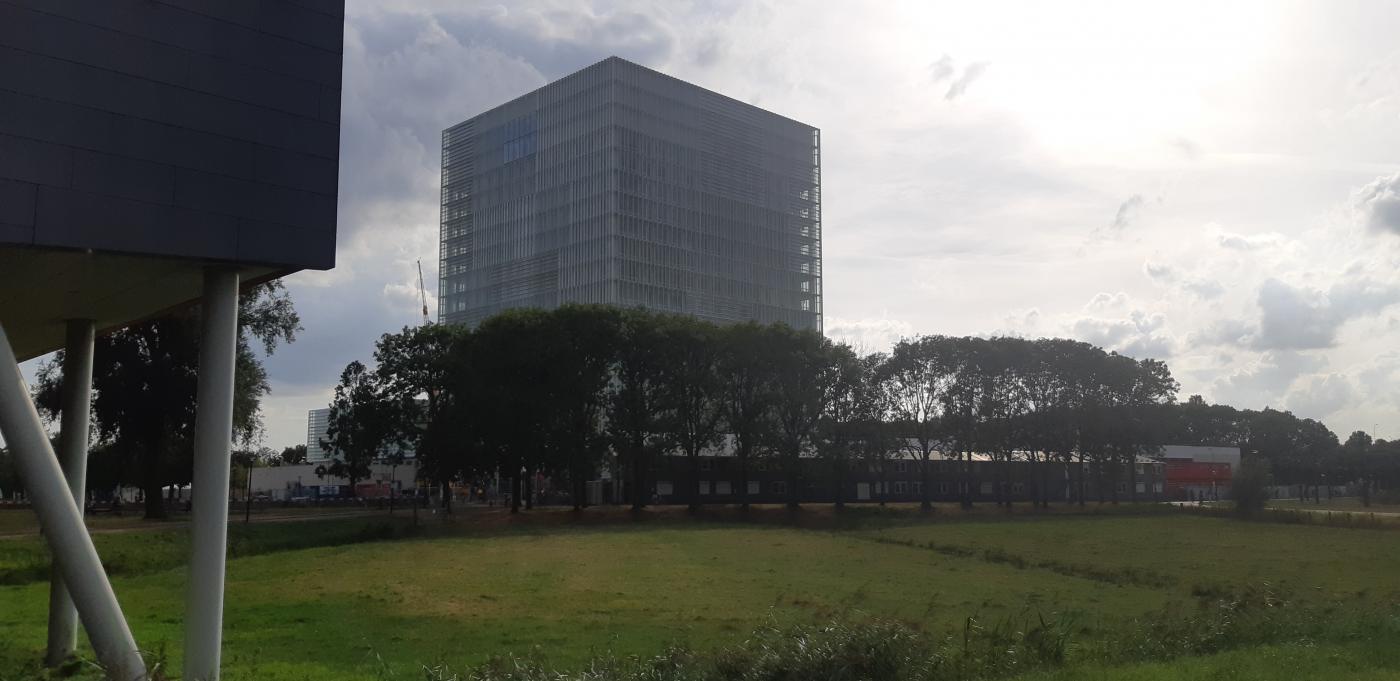 Photo: DUB
The Minister of Public Health, Wellbeing and Sport, Ernest Kuipers, announced the latest in a series of delays last week in a letter to the Dutch Parliament. The delay is due to two dispute procedures about additional work that needs to be done. The project developer has stated that the eighteen-floor building will not be completed before 2025.
The originally-scheduled completion date for the new RIVM headquarters, in which the Medicines Evaluation Board will also find a home, was in 2018. But, in the early stages of construction, it became clear that the design was too sensitive to vibrations caused by traffic, which required significant adjustments. 
After that, further delays were caused by Covid. Last year, the Dutch government admitted that it wouldn't make the new completion date in late 2021: there would be a 12 to 18-month delay. Now, another two years will be added to that planning.
The verdicts in the dispute procedures are expected to be delivered early next year. By then, there will be more information on how much the project will go over its original budget of 267 million euros. The new building will eventually have room for over 2,000 employees. ken.