Student Award winners announced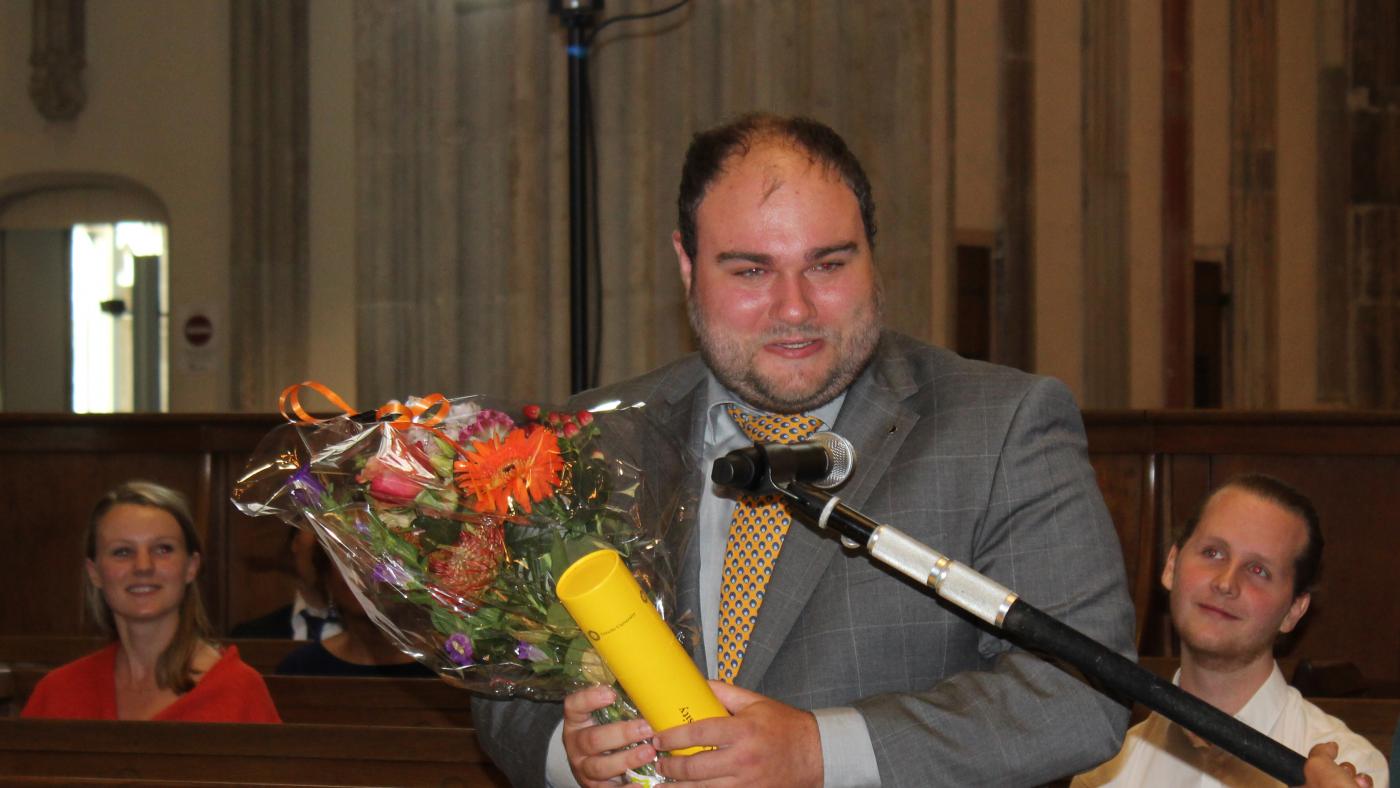 Robin Verstraten, winner of the best Master's thesis award in 2021. Photo: DUB
The annual Student Awards were presented on Monday, September 6, by UU's Vice-president, Margot van der Starre, during the ceremony marking the start of the academic year.
The award for best Master's thesis went to Robin Verstraten, who used innovative analytical techniques to discover a new state of matter: time glass constantly switches between liquid and solid states. With his thesis, Verstraten also increases the options for describing new materials. His work can contribute to finding solutions to problems that happen in the production of glass, among other things.
The jury, led by Associate Professor of Political History Christianne Smit, was impressed: "Despite the specialist nature of this thesis, it's well-written and draws the reader in with clever examples."
Verstraten currently works as a PhD candidate at UU. His scientific career is remarkable, considering he was diagnosed with autism as a child. "My school career was more like an obstacle course at times," he said in a UU press release. "What I hope is that this will show others what is possible if you don't focus on your limitations, but rather on your talents."
Verstraten is also a specialist in solving Rubik's cubes, holding a Dutch record.
The other two nominees for the award for best Master's thesis were Aline Hernandez, student of Media, Arts and Performance Studies, and Lukas Arts, student of Computing Science.
Student housing and sustainability in med school curriculum
The award for exceptional extracurricular achievements has two winners this year. The jury considered the two nominees of such quality, and yet so different, that they did not want to choose one over the other. This is the first time one of the student awards goes to more than one winner.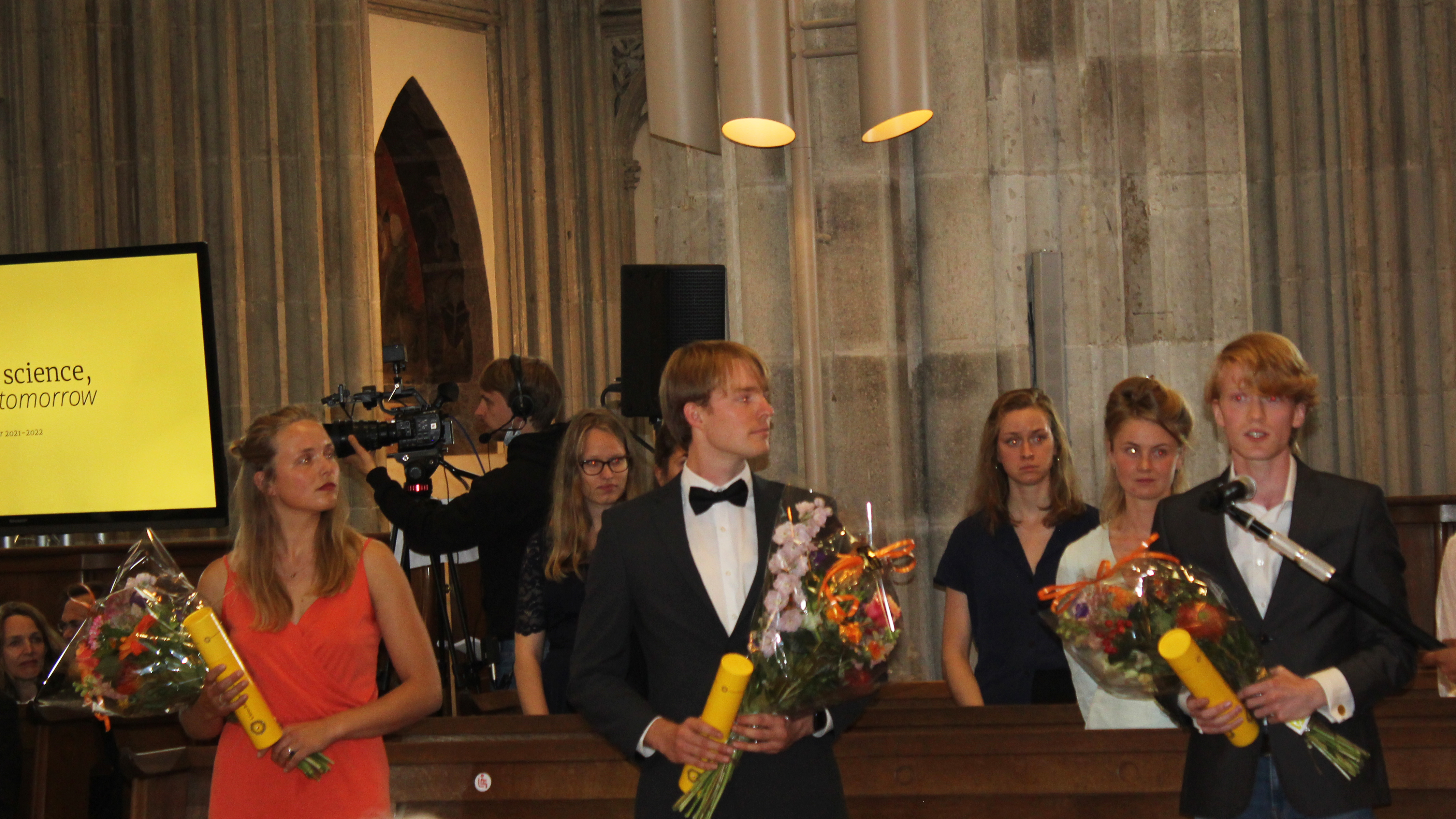 Daan Roovers won this year's award thanks to his work on improving student housing. The student of Molecular & Cellular Life Sciences is the chairman of BoKS, the tenants' organisation for Utrecht student housing organisation SSH. He is also lobbying for more affordable, sustainable student housing. Last year, Daan was one of the two founders of the National Council of Student Tenants (LOS). With that organisation, he advocates for the interests of 93,000 students.
'The CO2 Assistants' share this year's award with Roovers. They won the prize because of how they manage to draw attention to the theme of 'climate change and sustainability' in the medical school's curriculum. As future doctors, the fourteen students comprising the group feel that they must take responsibility for a healthy living environment. In coordination with teachers and the programme, they try to make the curriculum in Utrecht more sustainable.
The winners of the Student Awards each receive 1,500 euros.
Advertisement